In the 21st century, wall decor is about far more than just filling those empty spaces on the wall – it can also help to define and reshape the environment we live in, to tell our stories, and to create and strengthen emotional bonds. And all this new potential wouldn't be possible without regular innovations in the industry – without a constant exchange of information and best-practice principles between designers, artists, and tech specialists. One of the watershed moments in the last 30 years was, of course, the digital revolution – once digital photography had become mainstream, the wall decor sector was changed forever.
These days, creating unique wall art is easier than it's ever been – you can even use your own photos to design a personalized photo display that showcases precious moments in your life. And if you're looking for fresh alternatives to classic framed photos or posters, you can get your images printed on more adventurous materials such as canvas.
Here at DesignSwan we love canvas prints for their classic but quirky artistic sensibility. And in this piece we'll tell you more about what makes canvas so special, and share the best ways to integrate photo canvas prints into your decor scheme. Read on!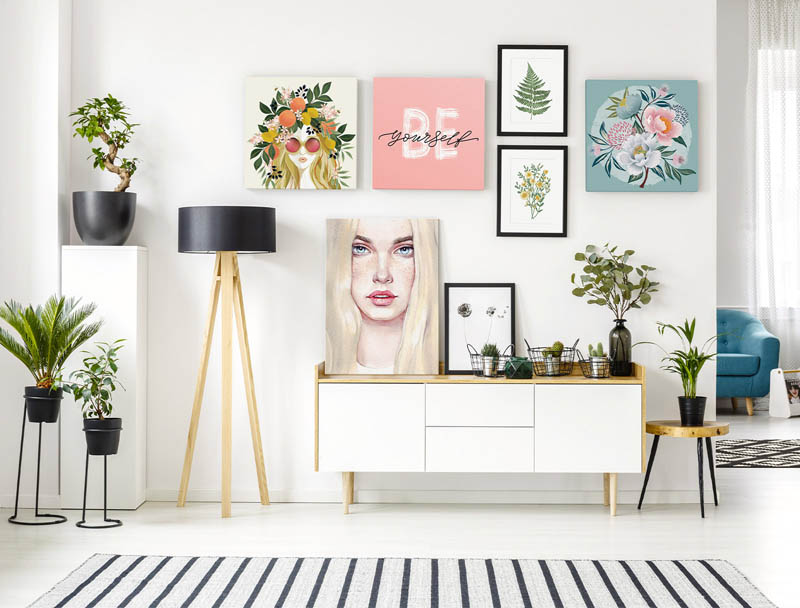 What is Canvas and Why Is It Special?
Canvas is a strong and durable fabric that's been used as a support for oil paintings since as early as the 14th century. Back then, canvas was usually made from hemp, but later this was gradually replaced by cotton or linen.
With the development of canvas printing, production of the fabric adapted accordingly – with man-made fibers such as polyester being woven into the natural fabrics or replacing them entirely. But has this improved the quality of the material?
According to the custom printing experts at CanvasDiscount.com, polyester-based material has a number of advantages when it comes to canvas printing. Synthetic fibers are less prone to shrinkage and less susceptible to daily wear and tear. Polyester canvas might not have quite such a high level of natural resistance to moisture and sunlight, but it's still wonderfully durable. With the minimum of care, a photo print on synthetic canvas can look good as new for decades.
What's more, polyester-based canvas is cheaper than its natural competitors, which means you can decorate your walls without breaking the bank – and without compromising on quality either.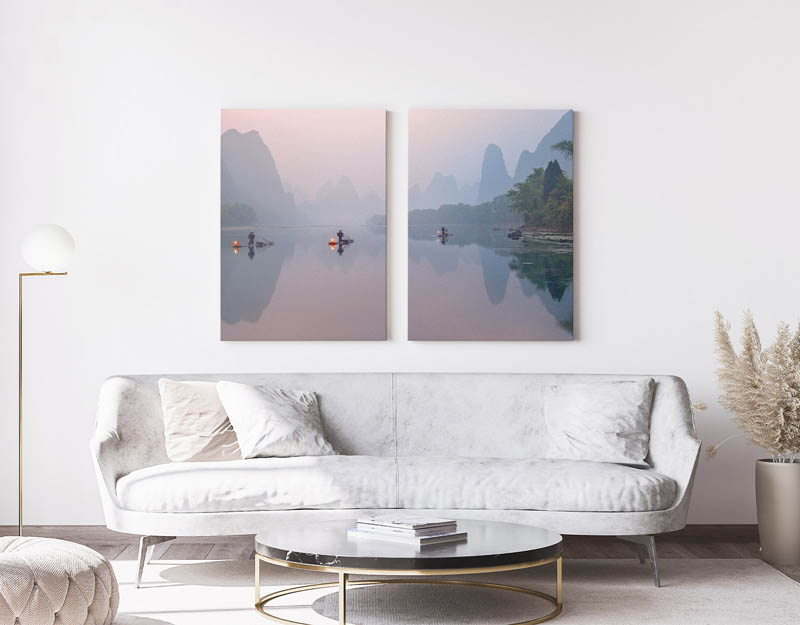 Better Printing Quality – Now Even More Accessible
Much of the recent success of canvas prints is explained by developments in the industry's approach to production. Companies can offer top-end products at affordable prices because they rely on streamlined printing and economies of scale – an approach that lets them reduce overheads and pass those savings on to customers. The business model is known as mass customization.
CanvasDiscount.com explain that a customer-focused, inventive approach is vital if the model is to work. Firstly, it needs to be easy for customers to upload their pictures and place their orders online using any device they prefer. Secondly, the printing process needs to be automated as much as possible so as to increase manufacturing speeds. CanvasDiscount.com note that they can now offer a remarkable 24-hour turnaround for canvas prints, something that wouldn't be possible if they hadn't taken innovative decisions at every stage of production.
New technologies are also helping to make digital printing cleaner and greener – with non-toxic alternatives to solvent inks quickly becoming the gold standard of the industry. A sizeable proportion of modern canvas prints are printed with solvent-free latex inks which can deliver amazing color vibrancy without posing a threat to the environment.
And in a sense, this switch to eco-friendly inks is a return to the old artistic traditions of canvas painting, where the vast majority of paints were made from natural oils and pigments. While using traditional oil paints to print on canvas isn't feasible today, it's certainly possible to use eco-friendly modern equivalents.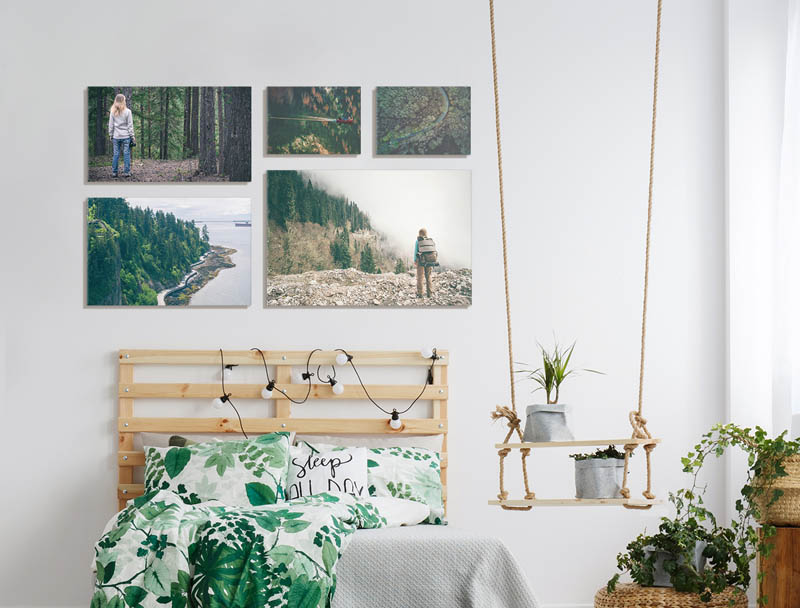 Canvas prints take the best from both modern and traditional approaches to image reproduction and wall decoration. They're wonderfully versatile too – thanks to their clean lines and borderless edges, they'll integrate seamlessly with a huge range of decor schemes. And now, thanks to the rise of mass customization, you can create unique and artistic personalized wall art features at a very accessible price.
Want to learn even more about the benefits of canvas prints? You'll find lots of information and advice at CanvasDiscount.com, so just head to the site and explore further!