Aquascaping or aquarium design is the craft of arranging aquatic plants, as well as rocks, stones, cave-work, or driftwood, in an aesthetically pleasing manner within an aquarium. Just like gardening, but underwater gardening. Although the primary aim of aquascaping is to create an artful underwater landscape, the technical aspects of aquatic plant maintenance must also be taken into consideration. To ensure the success of an aquascape, aquarium designers need to possess large amounts of expertise in biology, design, photography, and excel in the art of patience since individual aquascapes can take months if not years to fully mature into a completed landscape.
Collected here are an assortment of winners from the world's largest nature aquarium and aquatic plants layout competition(IAPLC) which annually ranks hundreds of competitors from around the world. You can find more of those incredible underwater art here.
Whisper of the pines, Serkan Çetinkol. Turkey. 2013 IAPLC Top 27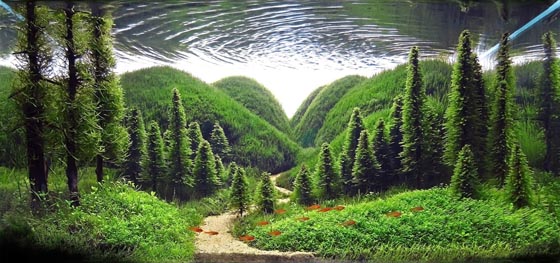 Georgi Chaushev, Bulgaria. 2012 IAPLC Top 100


Pale Wind, Takayuki Fukada. Japan. 2013 IAPLC Gold Prize


Verve!, Chow Wai Sun. Hong Kong. 2011 IAPLC Bronze Prize


Long Tran Hoang, Vietnam. 2012 IAPLC Third Place.


Pilgrimage, Shintaro Matsui. Japan. 2013 IAPLC Fifth Place.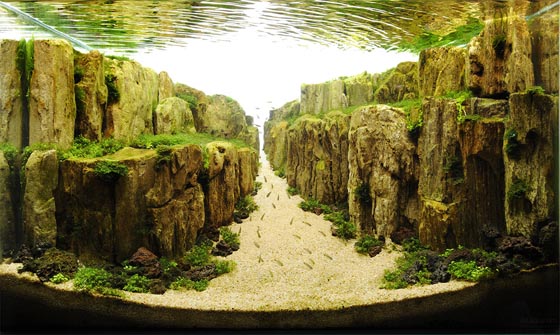 Zhang Jianfeng (CHINA) 2012, 12th IAPLC Grand Prize Work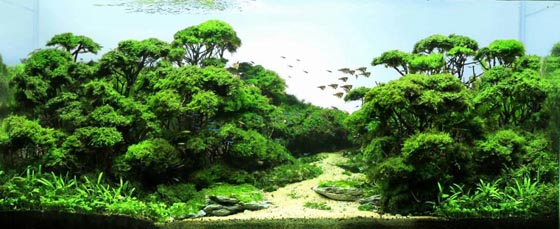 Way to heaven, Dmitriy Parshin. Russia.


Pavel Bautin (RUSSIA) 2010, 10th IAPLC Grand Prize Work


Wild West, Stjepan Erdeljić. Croatia.


Cheng Siu Wai (HONG KONG) 2008, 8th IAPLC Grand Prize Work


Chen You Lin (TAIWAN) 2006, 6th IAPLC Grand Prize Work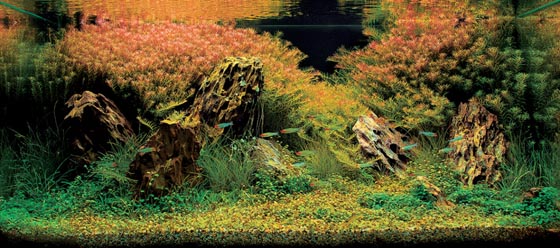 via: thisiscolossal