As a powerful noise-cancelling headphone, the key is to cancel noise and make you enjoy at what you are listening. But how to show the power of noise-cancelling on a picture?
The popular audio brand JBL did it creatively. Using several themes going from screaming relatives, to barking dogs and arguing presidents, the ads fill all the space with big characters that have extremely aggressive stances and expressions. The person that benefits from the noise-cancelling shows a peaceful expression that would otherwise be impossible in such a situation.
Powered with good illustration and humor, the campaign created by Cheil from Hong Kong successfully convey the message the auditory benefits of being at peace by blocking out the chaos. And the "Easter Egg" in this design is the use of white space that suggest the headphones. Such a brilliant design.
h/t: digitalsynopsis
Donald Trump and Kim Jong Un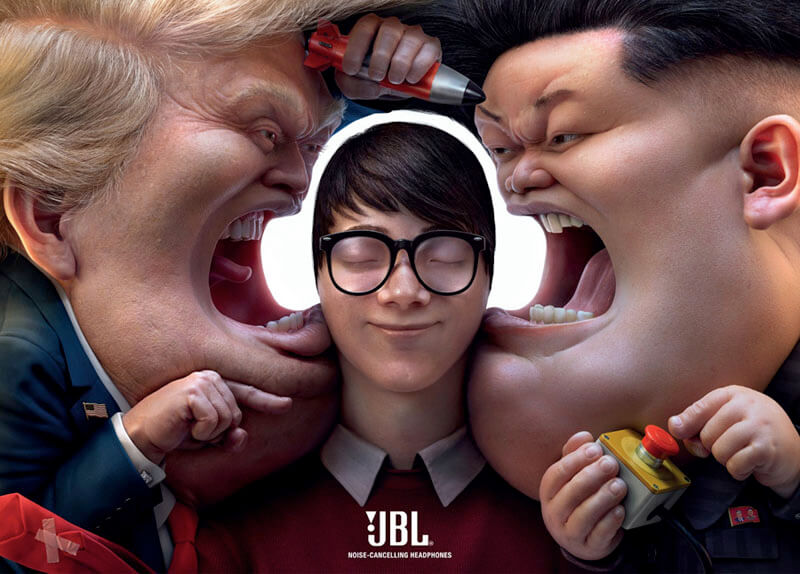 Jose Mourinho and Pep Guardiola
Crying Babies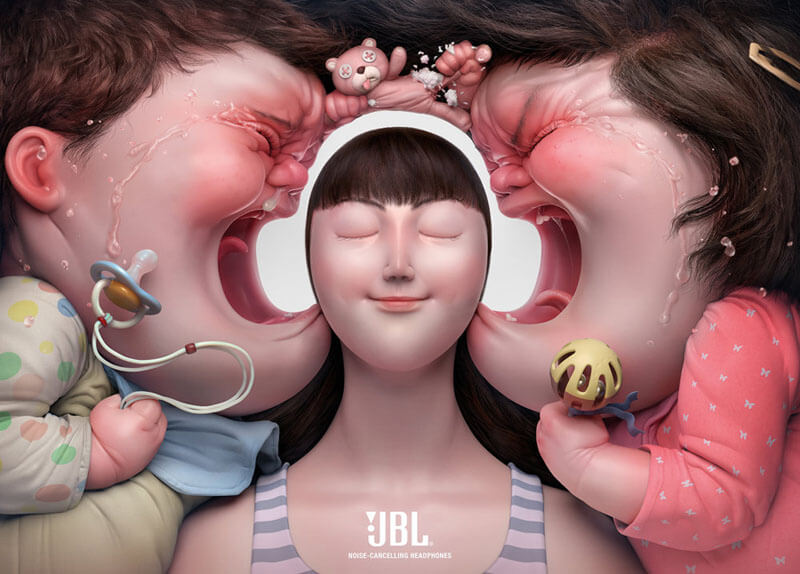 Screaming Relatives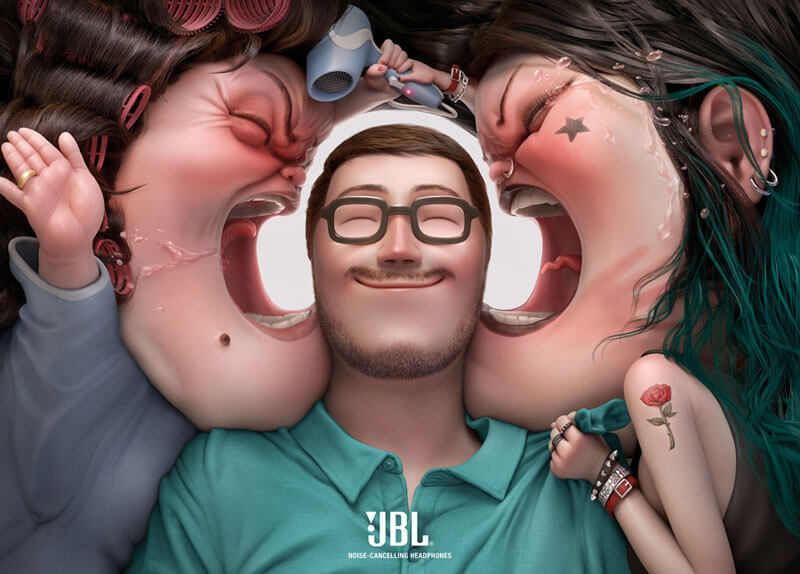 Barking Dogs