The living room is the heart of your home. Here you spend most of your (awake) time, here you relax and here the whole family comes together. But what to do if you don't have as much space as you would like? We give you some ideas how to furnish and decorate a small living room so that it still doesn't look crowded.
1. Keep the room bright
In bright tones, small rooms appear larger. So, use soft, restrained tones such as white, beige and cream, with these colors you can transform your living room tone in tone. This makes the room appear lighter, brighter and less oppressive. You can also add wood for a natural and harmonious effect. Of course, you can always round it off with individual accents in bold colors or shiny metals to add a little flair.
2. Use small furniture
When choosing your living room furniture, make sure that you don't choose too bulky pieces of furniture. A clunky living room landscape may look overflowing and visually overloads the room. Shelves, coffee table, armchairs and others should not be too bulky either. So, keep an eye on the proportions.
The only way to accommodate a really large sofa is to make it the center of the room. Place a corner sofa or living room landscape so that you look from the door into the open side – this is how you achieve an inviting effect.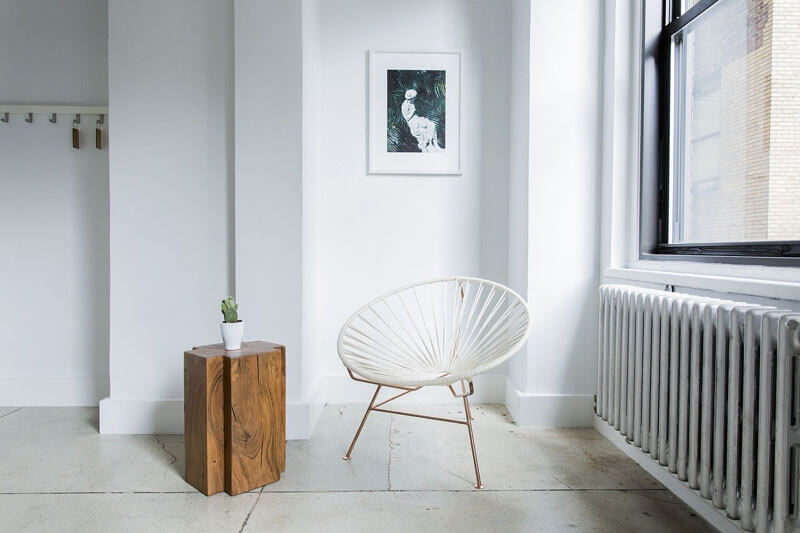 3. Install a hanging chair
Matching the previous tip: Hanging chair without stand creates an impression of lightness. Our tip: At Hanging-Chairs.net you can find many of these pieces, for example a transparent hanging-ball swing. Due to the transparent look, the chair seems almost invisible and make the room appear airy, light and much larger.
Trendy rattan hanging chairs look a bit warmer and yet airy.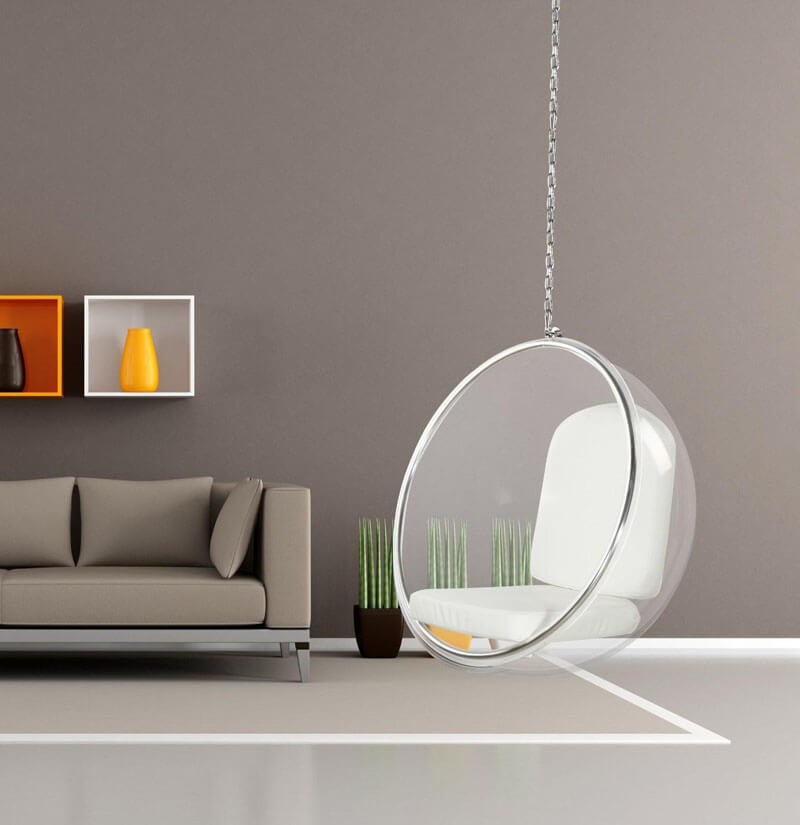 4. Leave free surfaces
Minimalism is one of the highest virtues if you want to furnish a small living room. So make sure that you don't overload the available space. Leave free floor space and, if in doubt, leave one more piece of furniture outside.
The same applies to the wall: Limit yourself to a few pictures and/or elements and leave plenty of space around them. A portrait picture stretches the room optically. For this reason, a low sideboard is also a good choice on one side of the wall, because all the free space above it makes the small room look spacious.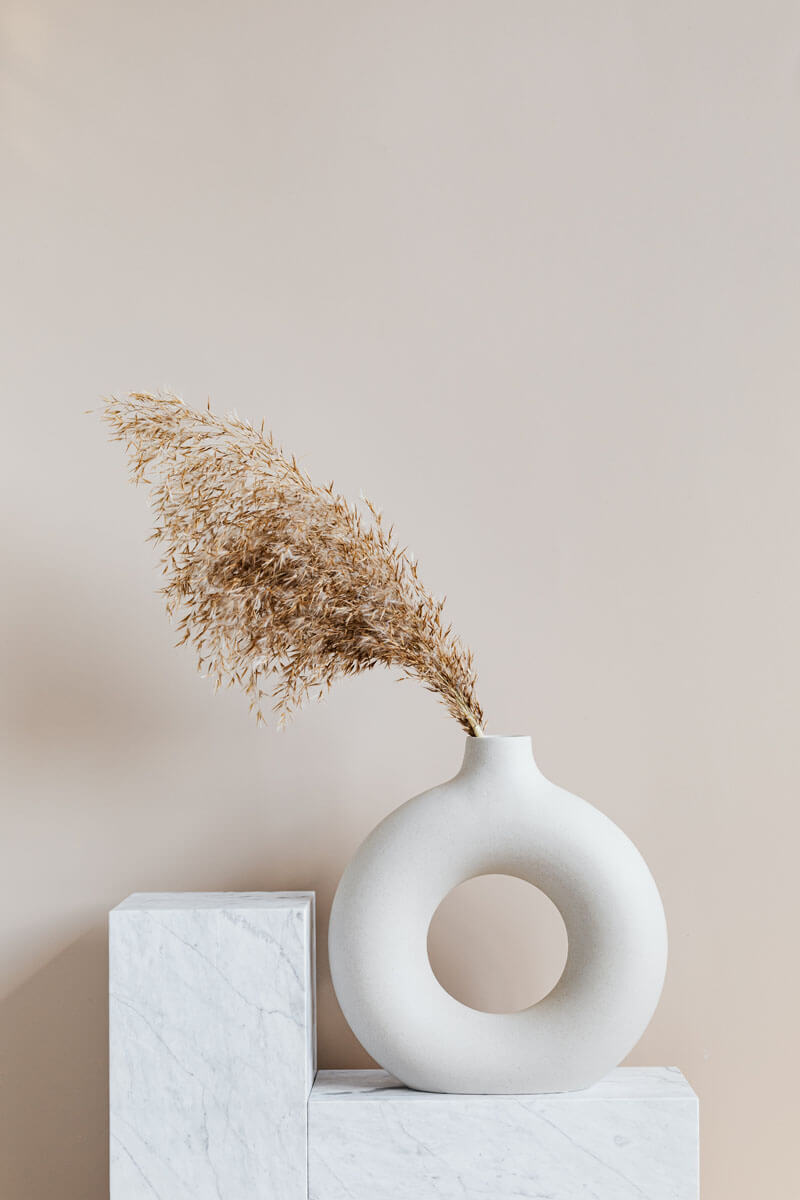 5. Add a mirror
We know this trick, for example, from supermarket shelves: mirrors create the illusion of additional space where there is none at all. Another effect is that by reflecting light, they bring more light into the room without additional lighting. If the mirror is hung opposite the window or on the wall to the side, it can absorb light and reflect it back into the room.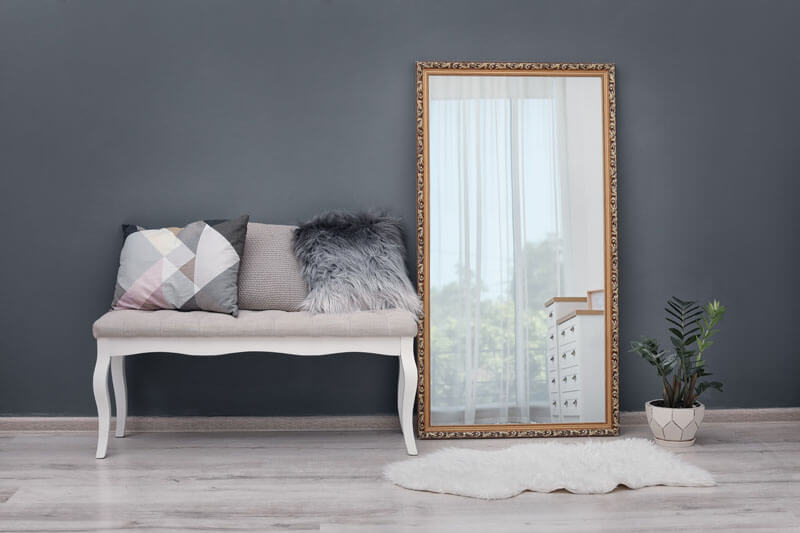 In summary: Less is more! The Scandinavian style is good choice. Take care not to overload the room. This applies to pieces of furniture, but also to decoration: It's better to choose a few favorite pieces and then put them in the right light. And in case of doubt: out with it. That way you can always stage your room in a new way.