We all have slightly different tastes and preferences when it comes to what appeals to us from an aesthetic point of view and bedroom design is certainly no different in that respect.
The one thing that most of us agree on is we all want to retire for the evening to a bedroom that is welcoming and helps to put you in a relaxed and positive frame of mind, so that you can enjoy a restful sleep and wake up reinvigorated the next morning.
Here are some bedroom design ideas that might help you to find that perfect bedroom that we would all love to have in our home.
Cottage style
Certain styles and looks that you might be able to draw inspiration from are to a certain extent dependent on what type of home you live in, but a cottage style bedroom has an enduring appeal that works well in many properties.
A wrought-iron bed with an antique feel to it, as found on online stores, will make a significant contribution to the cottage style look that you are trying to achieve. You can dress the bed with some suitably rustic patchwork quilts and even experiment with a mixture of styles and patterns which will help to enhance the cottage-feel and provide a more relaxed tone.
Complete the look by adding a few chosen items like a lamp from an antique shop, an old armchair if you have the space, and a few nostalgic photos to add some warmth to your walls, and you are well on the way to producing a cottage-style bedroom that you will love spending time in.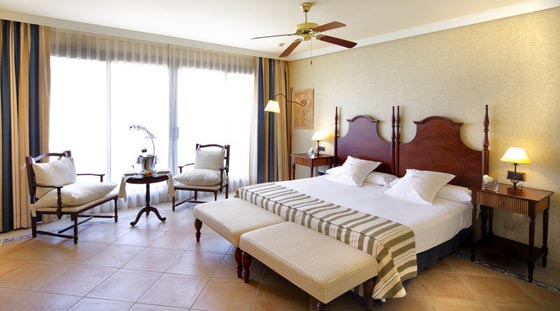 Minimalist chic
If you have a modern house or simply want to achieve a minimalist look in your bedroom that makes a real style statement, you can do this by concentrating on a few stand-out items in the room for true minimalist chic.
An obvious starting point would be to choose some neutral or light pastel shades for your walls and if possible, stripped wood for the flooring with a few carefully chosen rugs. The bed is where you make a real design statement and a great way of completing the look you want is consider having a large four-poster bed, which will instantly become the main focal point in your bedroom and look very stylish against a minimalist-designed backdrop.
Eclectic
In total contrast to the previous idea, you might be more suited to an eclectic approach to your bedroom design.
Taking this approach enables you to stamp your own personality on the design elements and will help you to create a bedroom that you feel is very unique to you and a place where you are happy to spend time relaxing in at the end of a long day.
Look at adding lots of different layers, which means using different combinations of pillows, cushions and quilts and bedcovers that are all different in design and colour but will combine well to create a truly eclectic look. If you are taking this approach to your bedroom design then you can let your imagination run wild and for example, combine a Japanese silk screen panel with furniture like a teak chest of drawers from a different era altogether.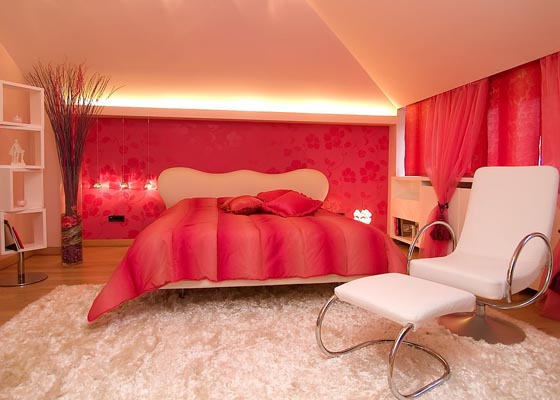 Themed
If you have a passion for a particular region of the world or a hobby or interest that you devote a lot of your spare time to, then you might want to reflect those interests in your bedroom design.
You could add pictures and items gathered over the years that reflect your love of a certain area, so that you are transported in your mind to this favorite location every time you step into your bedroom or you could design a bedroom that reflects the area that you live in, especially if you live close to the coast.
A nautical theme can work very well for a bedroom and you can achieve the look with some suitable pastel shades on the walls and some carefully chosen nautically-themed items to tie it all in together in order to create an attractive themed bedroom.
When it comes to bedroom design, you really are only limited to what you can do by your own imagination and maybe a lack of space too, but that should not deter you from trying to create a bedroom that you can't wait to get to at the end of a busy day.
Amelia Allen has a large home and is constantly on the lookout for design and decorating ideas. She then shares them online by posting on a variety of blogs.