When it comes to furnishing your home, you can never have too many pillows. They are by far the simplest and most effective (not to mention most affordable) way to transform a room in an instant. A new year is the perfect time to re-evaluate your current pillow selection, and with a range as extensive as the one from OKA, you'll be spoiled for choice. With a multitude of different colours, sizes, patterns and textures to choose from, the only limit is your imagination.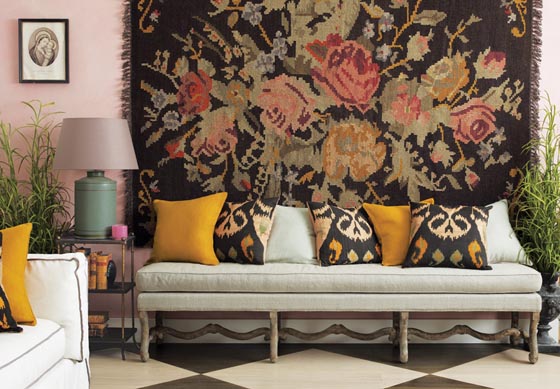 COLOUR
A quick makeover can be achieved just by changing the colour of your pillow to reflect the season. Opt for pale shades during spring; think washed out pinks, blues, and of course, classic off-white. Freshen up for summer with bright hues, then ramp up the opulence for autumn and winter with rich, jewel tones.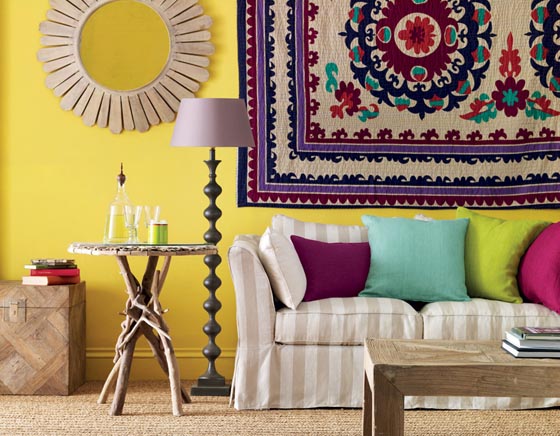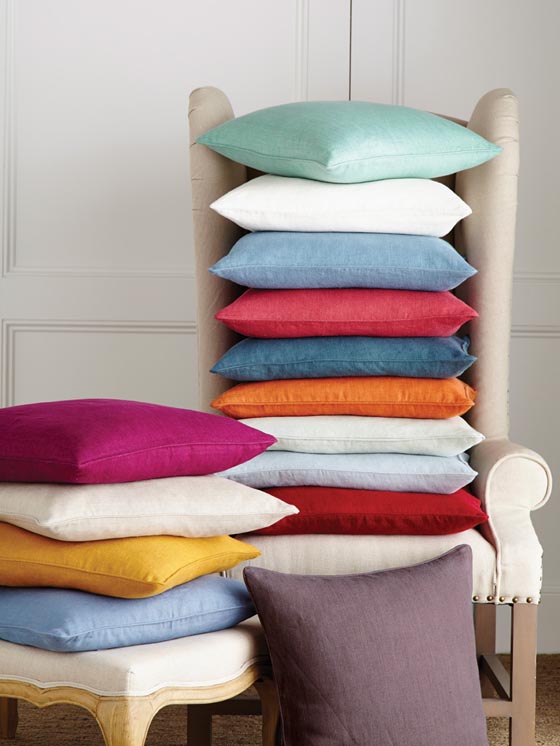 PATTERN
From the striking to the subtle, OKA has an array of patterns to suit a variety of schemes. Take this opportunity to try out new designs; stripes will never go out of fashion, and florals needn't always be restricted to country homes. Be bold using modern Ikat prints or keep things simple with delicately embroidered motifs.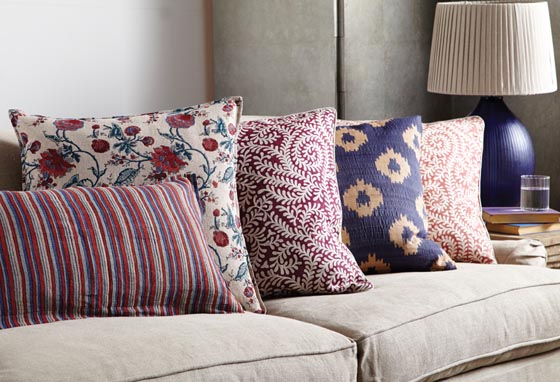 SIZE
Consider the look you want to achieve and the piece of furniture in question before opting for a traditional square pillow – small ones can still make an impact! Mix and match large and small pillows to create interesting arrangements. Think laterally: small rectangular pillows can be positioned vertically for extra comfort on a dining chair.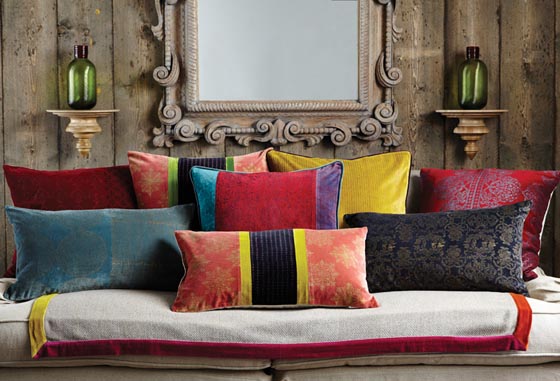 TEXTURE
Linen and cotton are the most versatile materials when it comes to pillow covers; they are naturally suited to spring and summer, but will work all year round. Soft and extremely tactile, velvet pillows are an obvious choice for the colder months, and they're also perfect for a smarter, more formal look. Lovers of natural materials will favour rustic jute cushions, piped with raw jute 'rope' for a charmingly home-spun feel.