What's your plan for the coming Halloween? If you haven't decided yet, the new below might change your mind. Airbnb has announced that Bran Castle in Romania, also known as "Dracula's Castle", will be listed on its website for the night of October 31.
There won't be a price for this fancy night. What you need to do is to attend a global competition hold by Airbnb – vampire hunters must write a short passage on what they would say if they came "face-to-fang" with Count Dracula.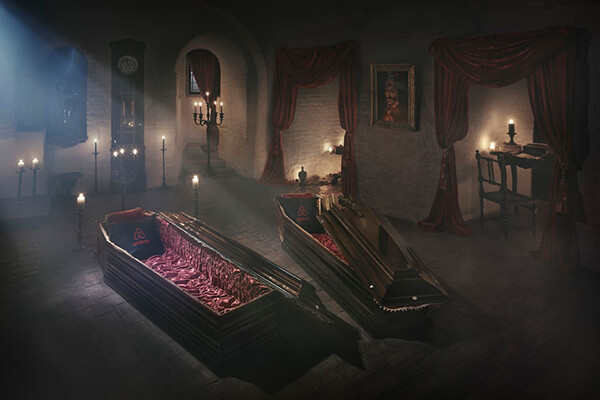 Here is what waits for you if you becomes like lucky person – A horse-drawn carriage carries you swiftly through Transylvania as the sun sets towards the horizon, heralding the hours of swooping bats and howling wolves. You may traipse through all fifty-seven rooms, from lofty tower lookouts to deep dark crypts, and even enjoy an incomparable view of the Carpathians from the terrace as the sun makes its final descent. Following the hearty, blood-enriching meal, you will be left to sleep in luxurious velvet-trimmed coffins in the seclusion of the Count's crypt. Sounds thrilling? Head over to the Airbnb official site for more competition details.