Compared with cat or dog, rabbits might not be that popular as house pet but still be listed as the third most popular pet. However, the amount of gear made for rabbits pales in comparison to what is made for dogs and cats. You might think, rabbit can also use the products designed for cat or dog. In some cases, yes, but not always. And as a owner who live with your adorable pet bunny, you might want to give him/her something special.
That led Portland-based bunny mom and designer Jeni Nguyen to launch Bink Rabbit Goods, a lifestyle brand centered around house rabbits. It is designed to easily share your home with free roam rabbits—live with your bunny beautifully.
Bink Rabbit Goods has come up with two thoughtful products – the Credenza and the Bench – to solve the lack of litter box options for free-roam house rabbits. Both pieces of furniture will blend seamlessly into any home without anyone realizing they were built for rabbits. The patent-pending designs have clean lines and modern details that will make you take a second look when a bunny hops by to get inside.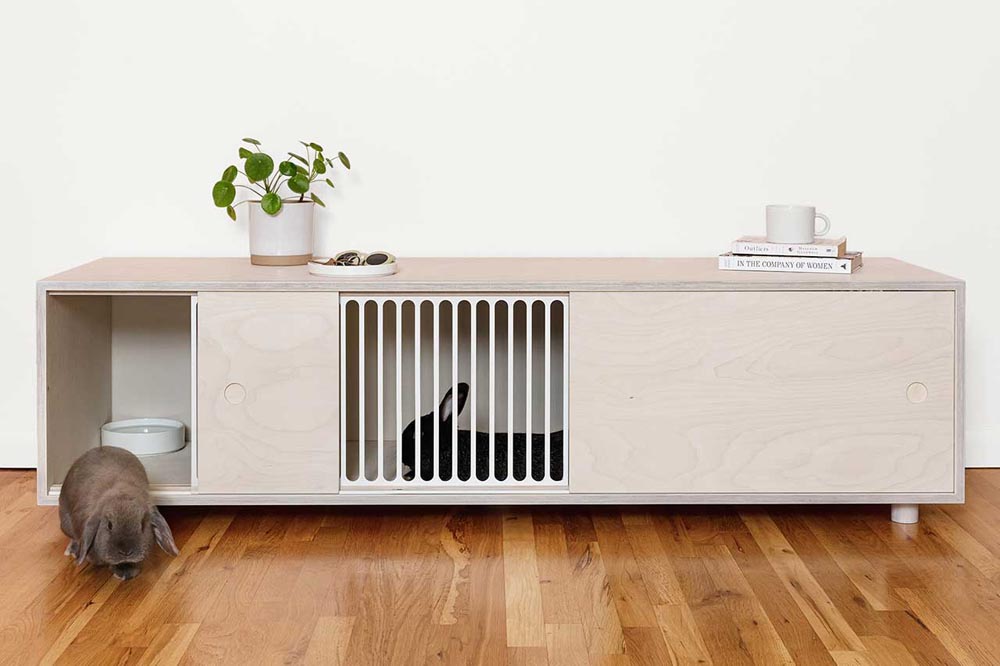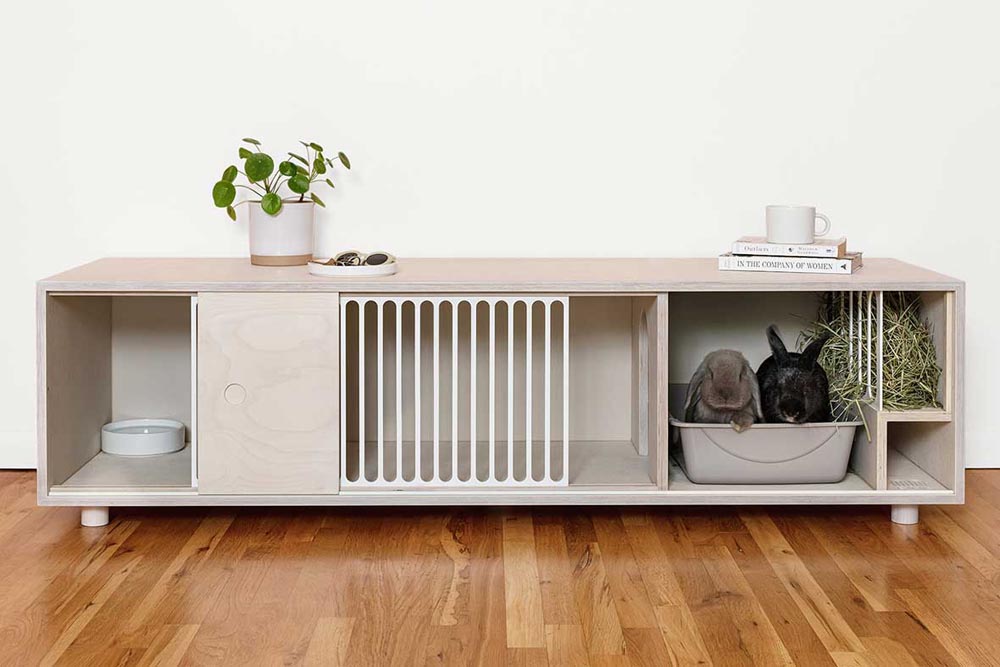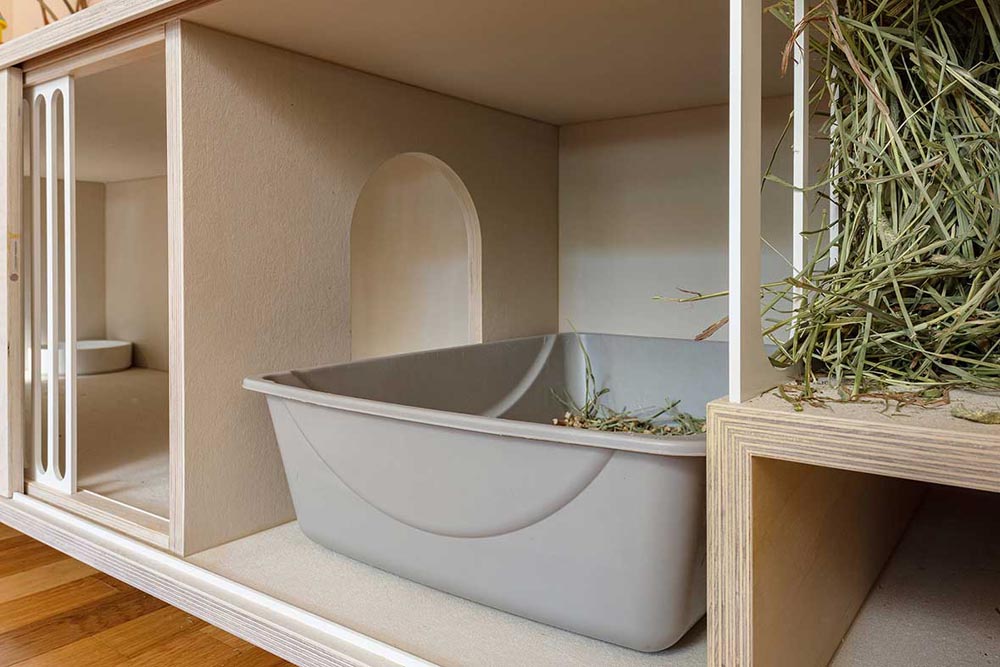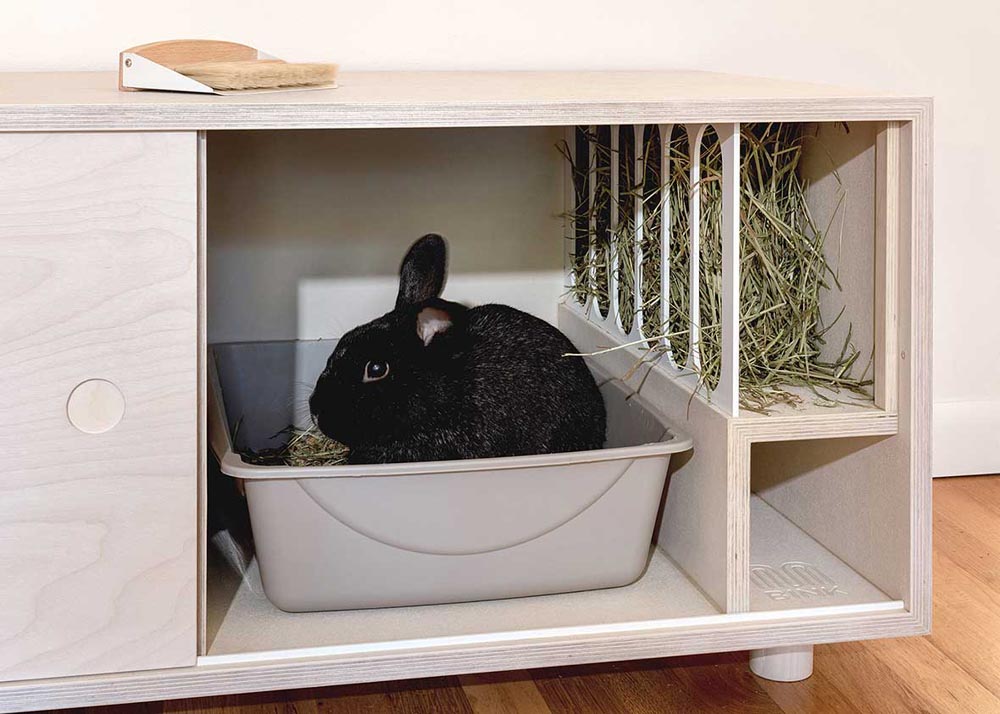 The Credenza (68" wide x 20.75" deep x 18.5" high)
A litter box cover, a home-base, and a console table all in one. Made only for free roam rabbits.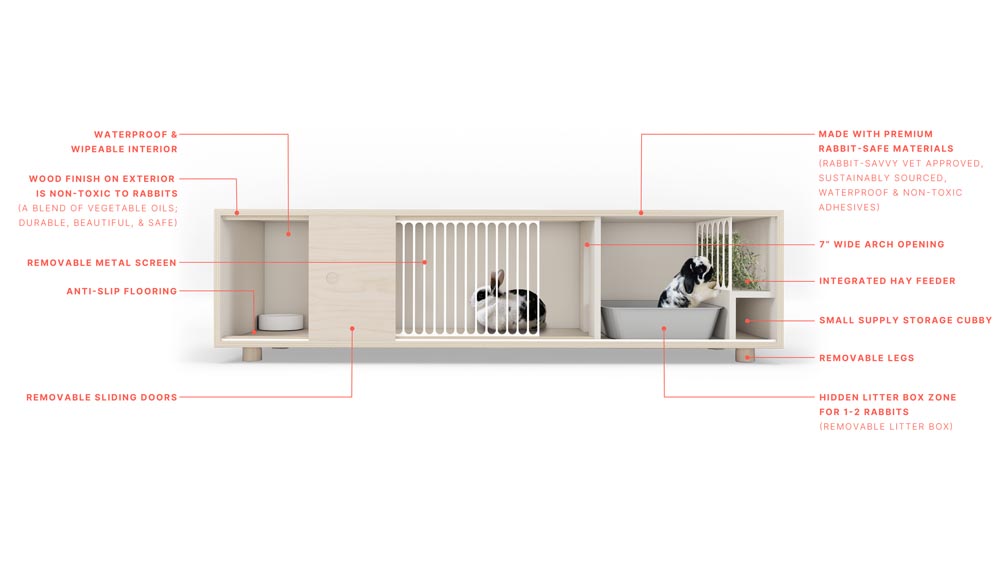 The Bench (40" wide x 20.75" deep x 18.5" high)
A litter box cover and a bench (or small sideboard). Great for free roam bunnies living in apartments or smaller spaces.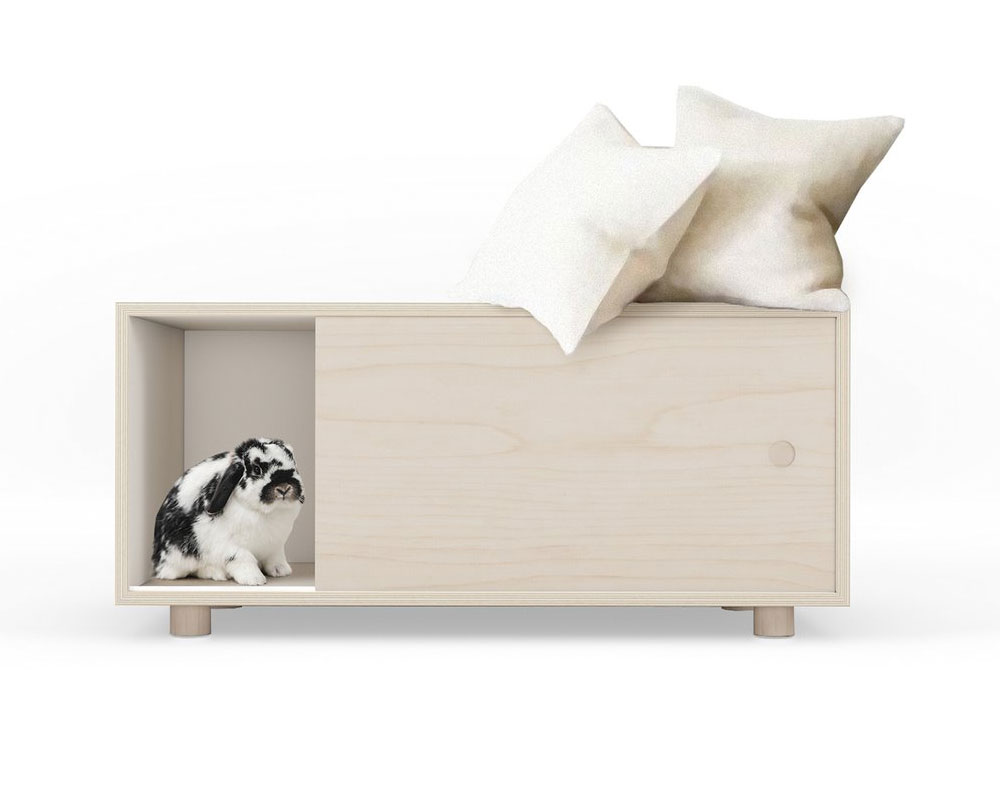 Now you can easily bond with your bunny and binge-watch your favorite shows together or work alongside your furry co-worker. And of course, such custom rabbits furniture are cheaper. According to their kickstarter page, it costs over 5,000 USD for a Credenza. I guess no matter how much I love my bunny, I will not spend that much. How about you?