Tucked in Doon Valley in the foothills of Garhwal Himalayan Range, Dehradun is the capital city and one of the most visited places in Uttarakhand. It is a popular hill station known for its scenic backdrop of the Garhwal Himalayas and the country's prestigious Indian Military Academy. The city is a blend of modernity and natural beauty and offers an endless list of entertainment and attraction options. Being one of the oldest cities in India, there are several places to visit Dehradun, which has something to offer to everyone.
Road route: Travelling by road is a great option if you are nearby, such as in Delhi. Taxis can be rented from any private company. A bus is also a great option; you can directly book bus tickets from Delhi to Dehradun and travel hassle-free.
We have created a list of places to serve everyone- religious souls, nature lovers, adventurers, and kids. Scroll down to take a look-
Robbers Cave-
Robbers' cave is one of the famous places in Dehradun. It is a naturally long and narrow cave that became popular amongst locals and tourists as a popular picnic spot. The cave is surrounded by lofty mounts and freezing springs inside. Robbers cave in Dehradun is one of the fascinating places to visit on a one day tour. Tourists visit this place for the natural beauty and adventure it offers. Trekking, excursions, and picnics are a few activities you can enjoy at this natural cave. It is advisable to carry a pair of extra clothes, and you can avail locker facility at Gucchhu Pani.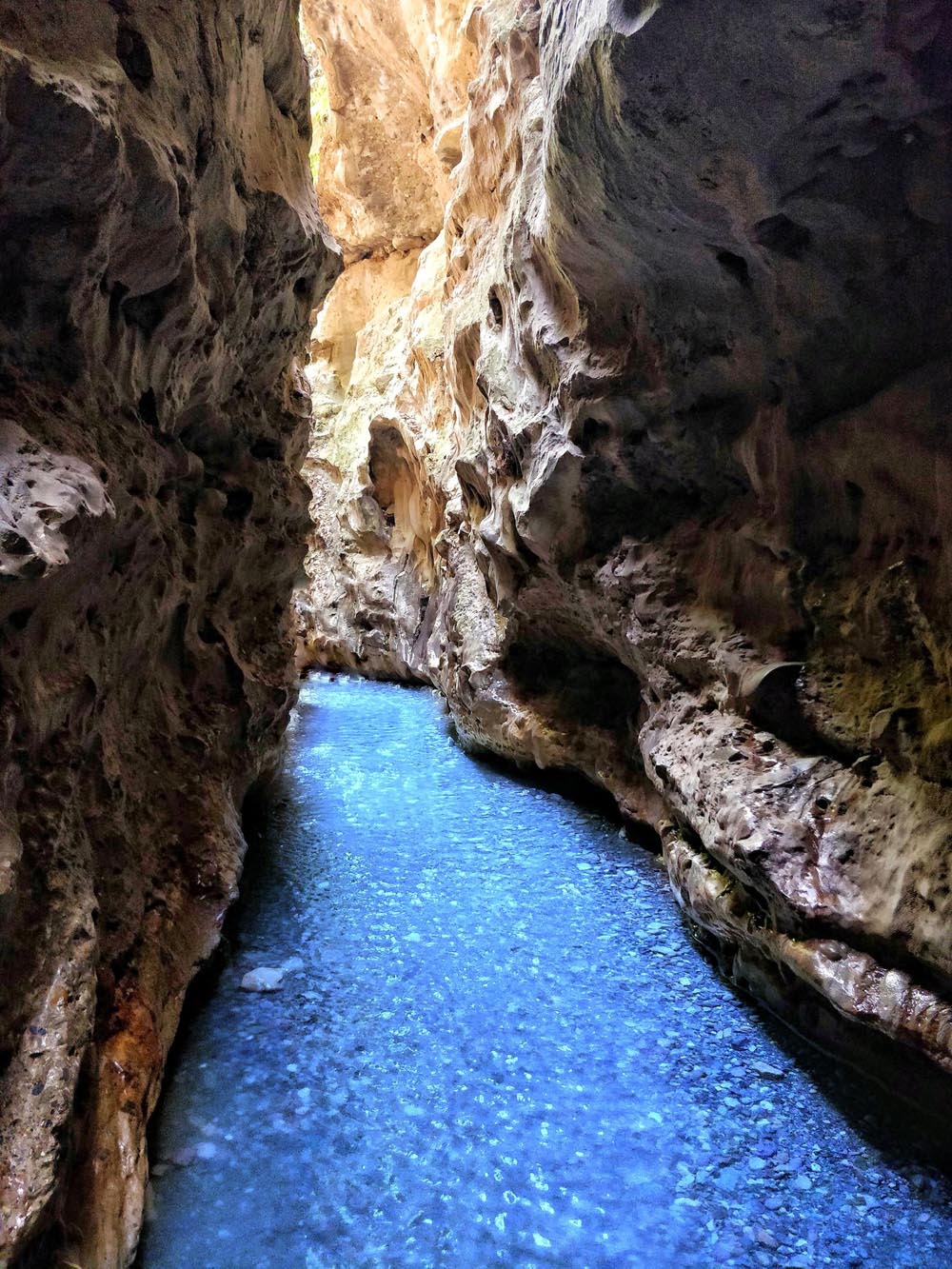 Chetwode Hall
Among the many places to visit in Dehradun, Chetwode Hall is an absolute must. An embodiment of patriotism envelopes the sense of pride in the prestigious Indian Armed Forces. The historic Chetwode Hall tells the history of the Indian Military Academy. It is the main building of IMA. It was established during colonial time in 1932 to train Indian Army officers. The name was inspired by Field Marshal Sir Philip Chetwode, as he was serving as the commander-in-chief at that time. Chetwode is a drill square and is not open to the public. However, if you have a special connection or someone inside the academy, you must visit Chetwode Hall.
Sahastradhara
It is one of the most serene and beautiful places in Dehradun, which is popular amongst tourists. Sahastradhara means "thousand-fold spring" and is known for captivating and scenic beauty formed by several sparkling water streams gushing down the karst outcrops. The place is especially famous among young and senior locals of Uttarakhand. Being one of the hidden places in Dehradun, it is not always crowded. The best time to witness its beauty is during the monsoon when you can enjoy the waterfall. The water here is rich in sulphur and has therapeutic properties. The famous place known for charming vistas makes the perfect hangout place to spend quality time with friends and family.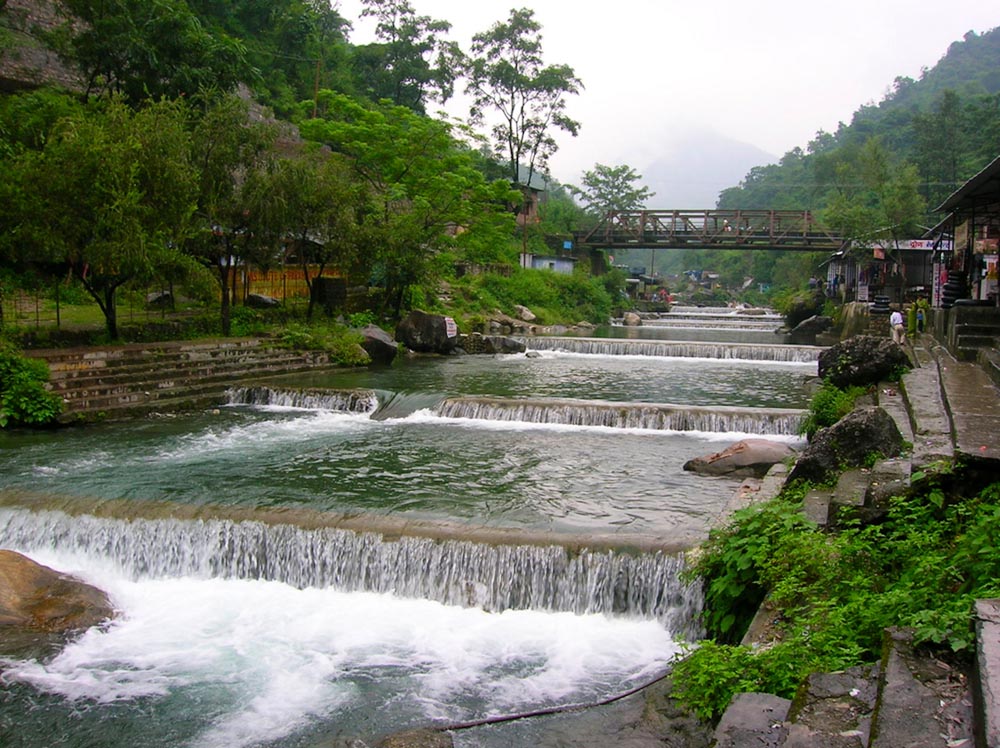 Kalsi
Kalsi is a tiny village located on the outskirts of Dehradun at 780m. The place is known for its spell-bounding Himalayan views and calm surroundings and forms its frontier at the union of River Tons and Yamuna. Kalsi is a famous place for its epic architecture, picnic spots, water streams, and beautiful views. Ashokan Rock Edict, the site where the great Mauryan emperor Ashoka was engraved in 253 BC, and Dak Pathar are famous places to visit here. Kalsi offers many activities, such as sailing, canoeing, boating, swimming, trekking, and camping. Fishing is also one of the activities, but you'll have to take a special permit from the concerned authorities.
Malsi Deer Park
Malsi Park is one of the most visited wildlife places in Dehradun. After the famous Rajaji National Park, a little zoological park, Malsi is a favourite place for tourists wanting to explore a little wildlife of the region. A place is an ideal place for friend or family hangouts, picnics, school excursions, and more. Visitors can witness the herds of deer roaming around the natural habitat of the scenic Malsi reserve. The site is beyond beautiful. There are also entertaining spaces, games, and rides available for kids at the park. The park is located on Mussoorie road, located 10km away from the main city.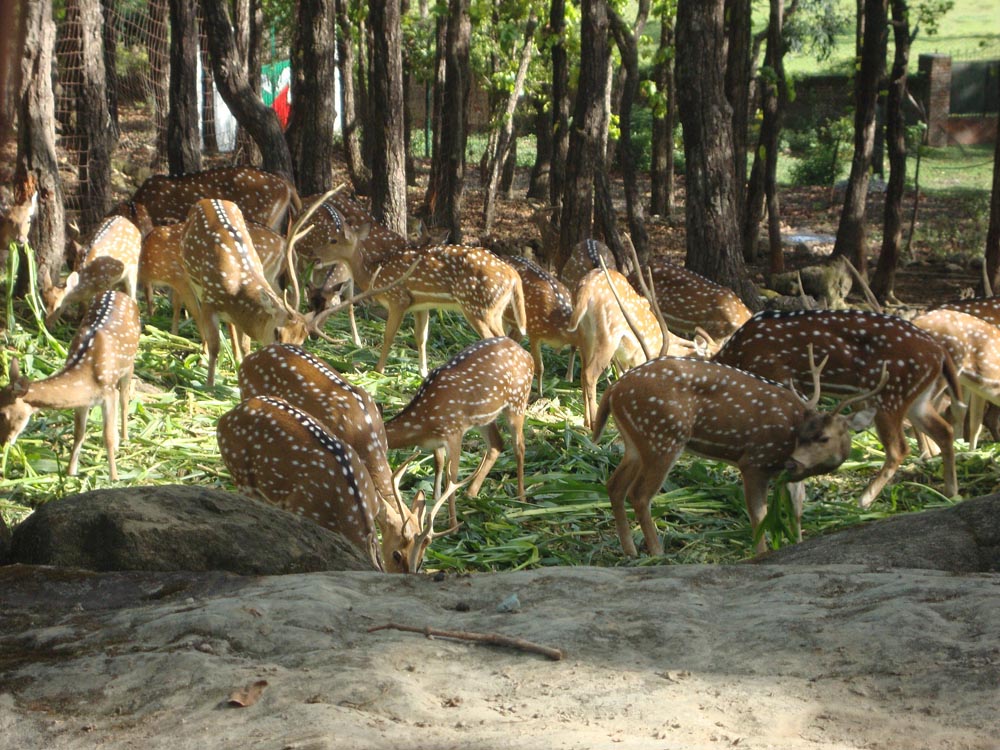 Tapkeshwar temple
Another in the list of famous places of Dehradun, your sightseeing would be incomplete without the Tapkeshwar temple. The temple is dedicated to Lord Shiva and is one of the religious tourist places. What is unique about this temple is that it is built inside a natural cave where water uninterruptedly drips on Shiva lingam. It is the major attraction of the temple, making it on the list of best places to visit in Dehradun. The temple is located on the bank of river Tons and is surrounded by magnificent mountains, which enhance the beauty of this holy place.
Maldevta
Located in the Raipur region of Dehradun, Maldevta is one of the tourist places in Dehradun. You can witness natural beauty in utmost abundance. With an ancient temple, Himalayan vistas, lush green, and camping under the stars, Maldevta is a gorgeous place to visit and experience untouched nature. The pristine trails here will take you to a picturesque hamlet, nestled amid lush forest on the mountains, surrounded by twisty River Song. Maldevta is one of the top places to visit in Dehradun, which is famous for recreational activities like biking, swimming, cycling, sightseeing, camping, bird-watching, and photography. The best way to experience the vibe of the place is by setting up your tents under the sky full of stars.
Tapovan
Among the tranquil tourist places in Dehradun, Tapovan is an amalgamation of holiness and nature. Situated on the bank of the holy river Ganges, Tapovan boasts of spirituality and devotion. The Tapovan temple is 5 km from Dehradun city and is a famous religious place in Dehradun. The temple is also known as Maha Rudreshwar Shiv Mandir and is known to be a place where Guru Dronacharya stayed for atonement. The temple holds an important place in Hinduism, and every year, thousands of devotees visit it to attain peace of mind.
These were the top 08 places to visit in Dehradun. With this list, you don't have to plan your vacation. Shikhar Falls, Chopta Tungnath, Har Ki Dun, Wadia Institute Of Himalayan Geology, Tibetan Market, Assan Barrage, Paltan Bazar, Lachhiwala, Zonal Anthropological Museum, and Mindrolling Monastery are a few other must-visit places in Dehradun.