Founding a better way to allow tourism and natural environment co-exist harmoniously is a big trend in these days. That is the reason we see many types of treetop hotel designs. And today, we will introduce you another one. However, it is not just a treetop hotel. It is a treetop hotel covered with 350 bird houses.
Architecture firm BIG (Bjarke Ingels Group) in close collaboration with Treehotel and Swedish ornithologist Ulf Öhman, has designed 'Biosphere', a hotel room in Harads, Sweden. The new hotel room is suspended in the Harads pines, with BIG's experiential design being the eighth hotel room on the property.
Key to the design of the hotel room is the façade that's covered in 350 bird houses. By designing a treetop hotel room with a façade of bird nests, the aim of Biosphere is to decrease the downward spiral of the bird population in the Swedish woods and instead strengthen the biosphere and natural habitat.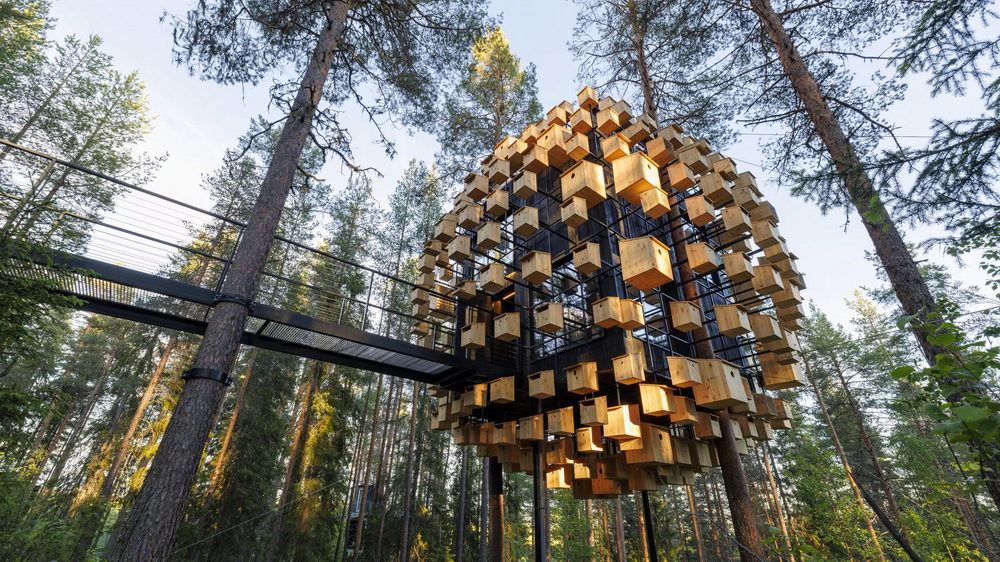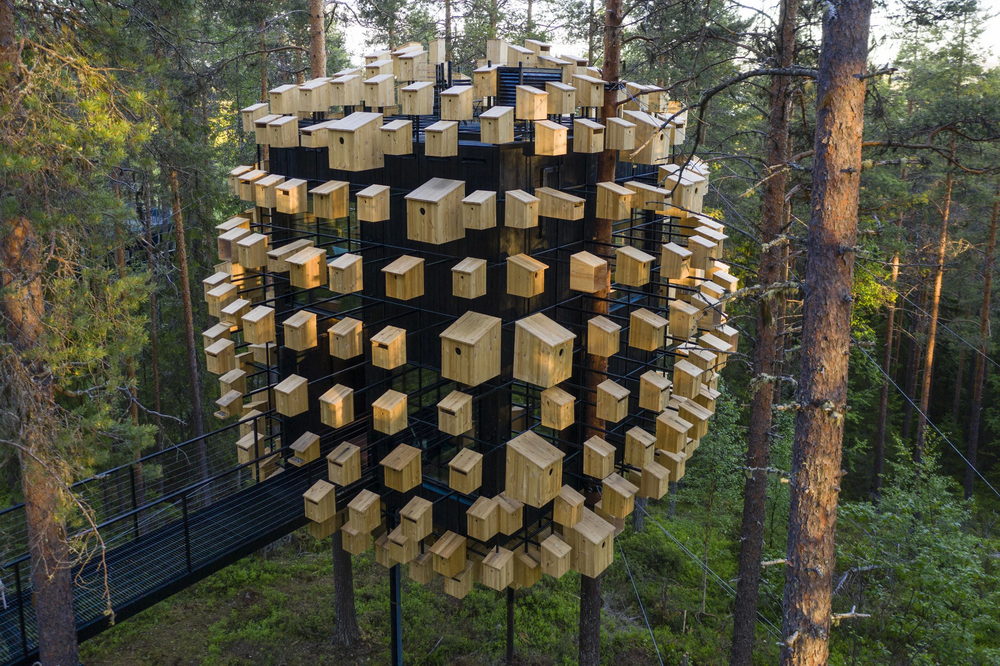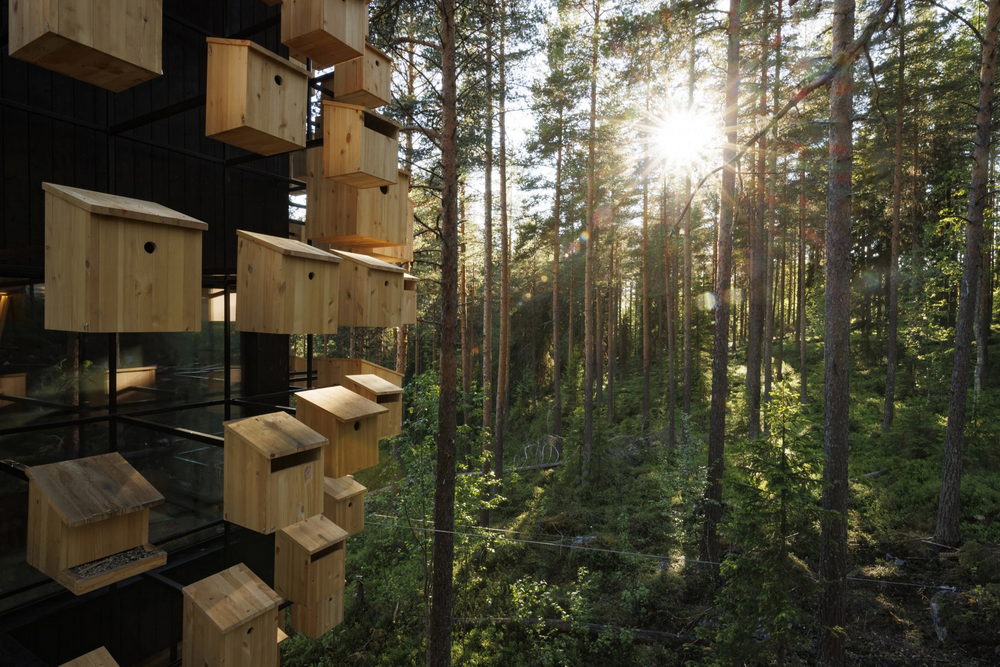 Accessed via a suspended bridge that slopes from the ground to the top of the trees, the interior of the 365 square foot (34m2) hotel room includes rich dark interiors and organic materials inspired by the surrounding landscape.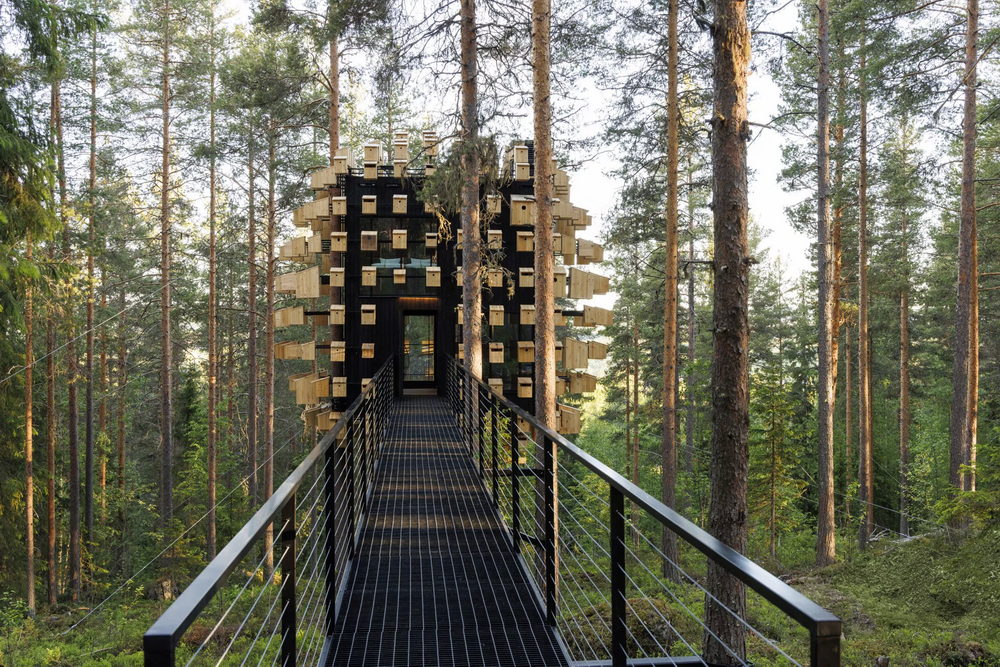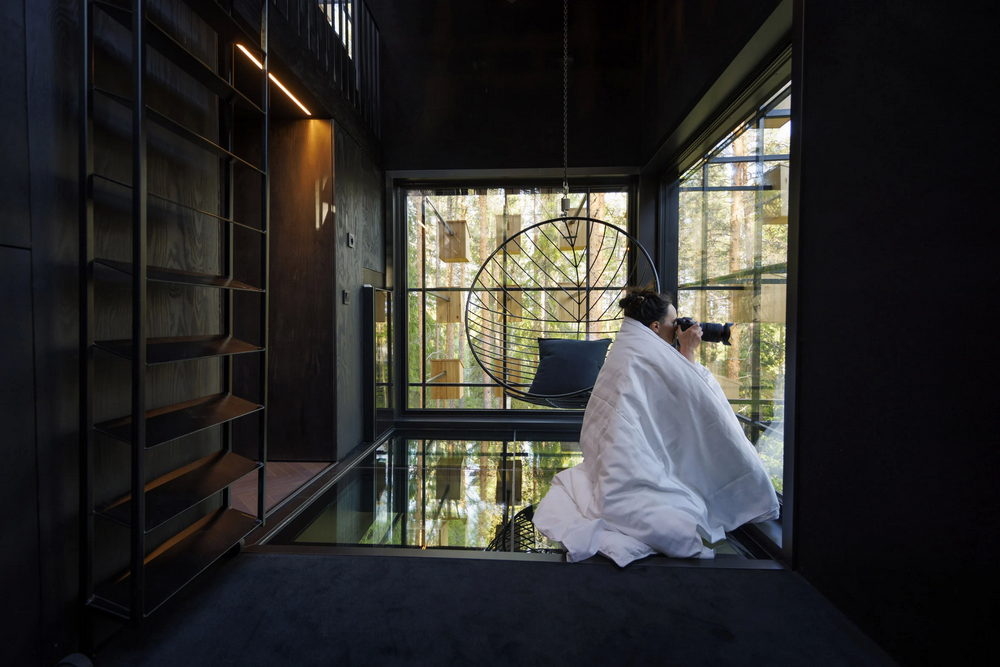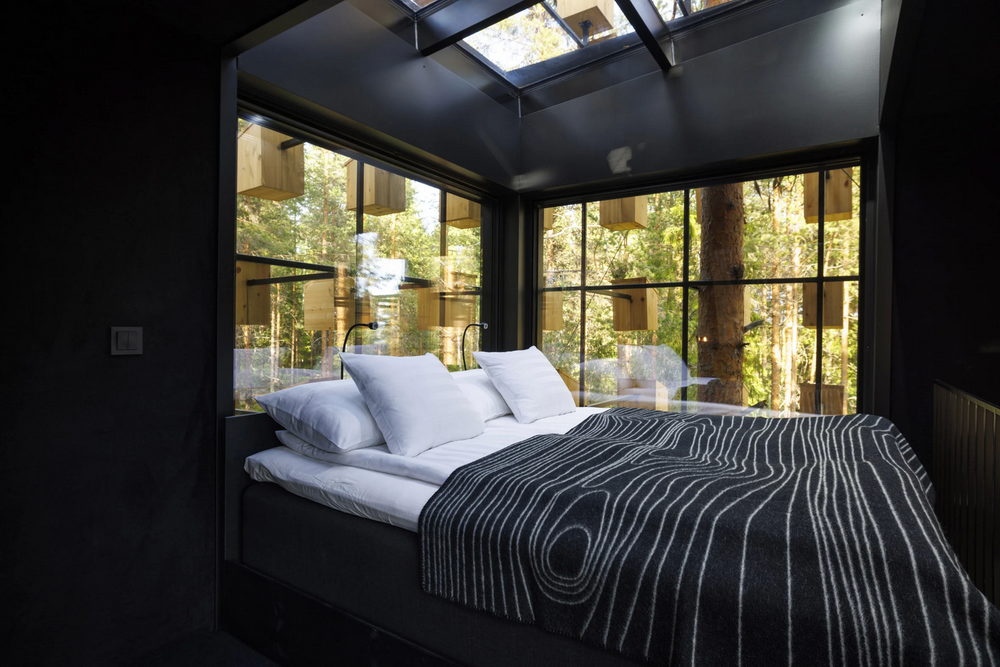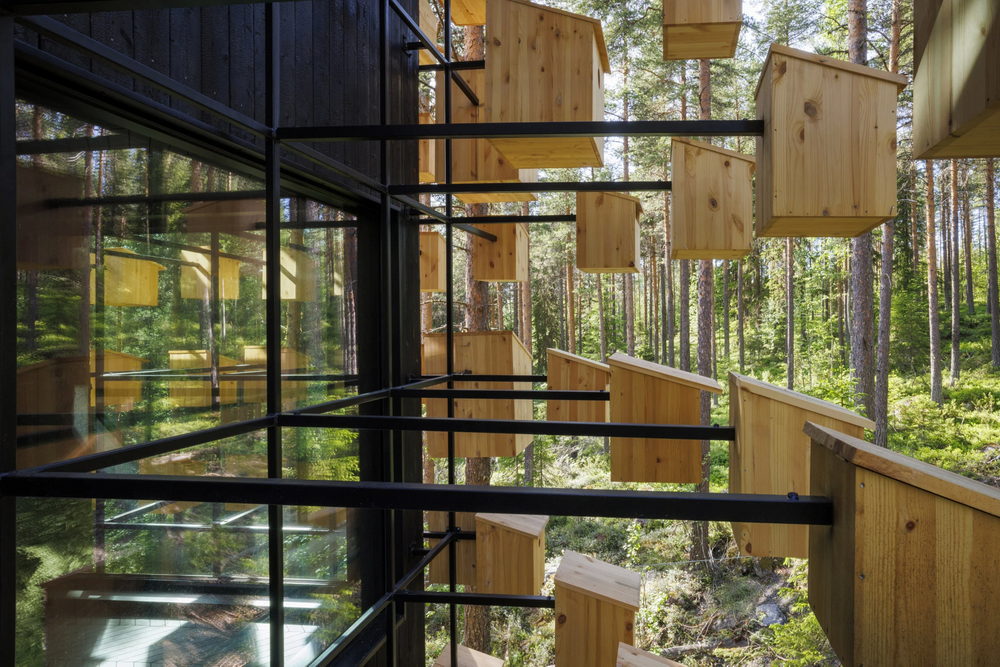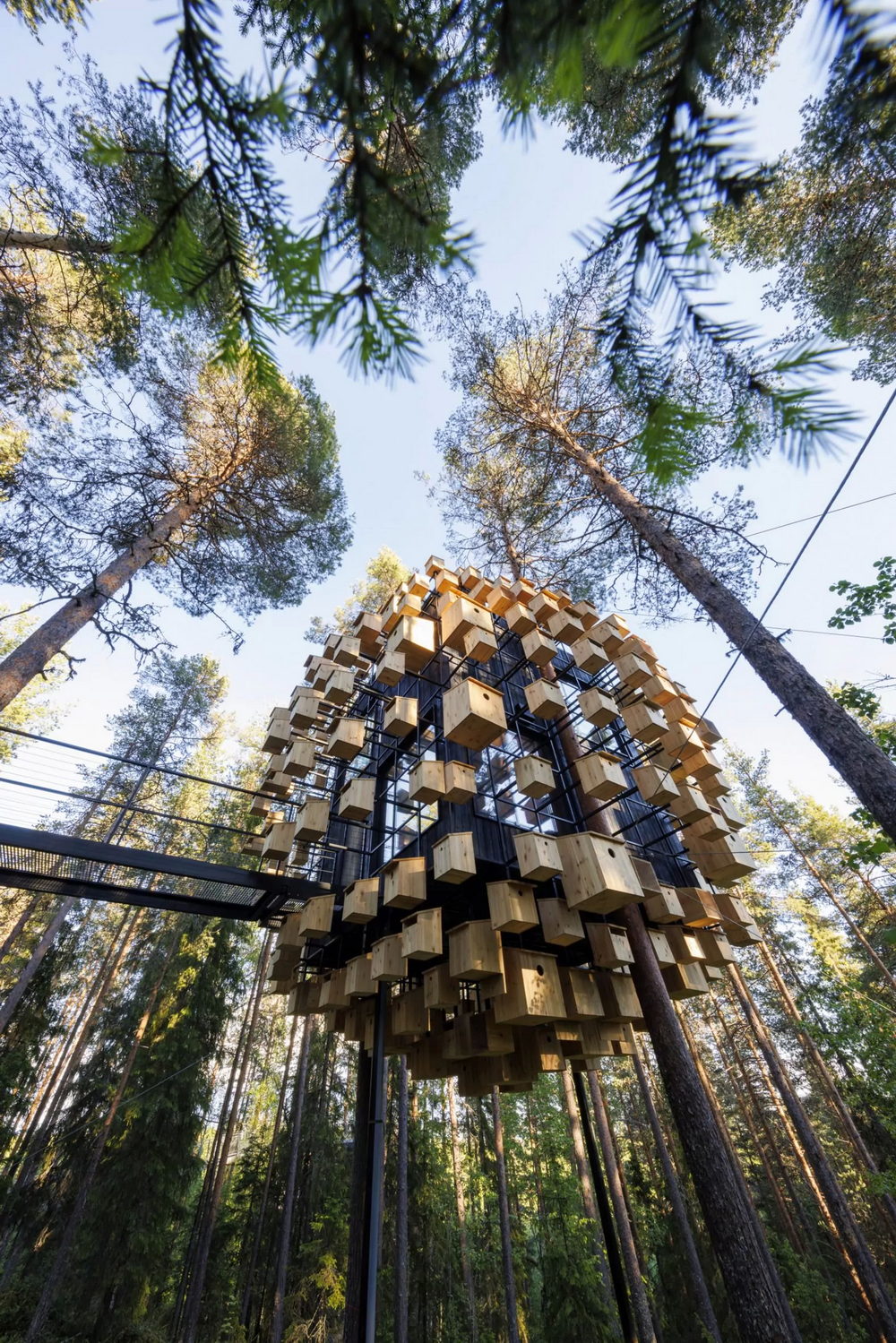 Guests also have access to a roof terrace – close to the treetop canopies – that offers 360-degree views of the forest.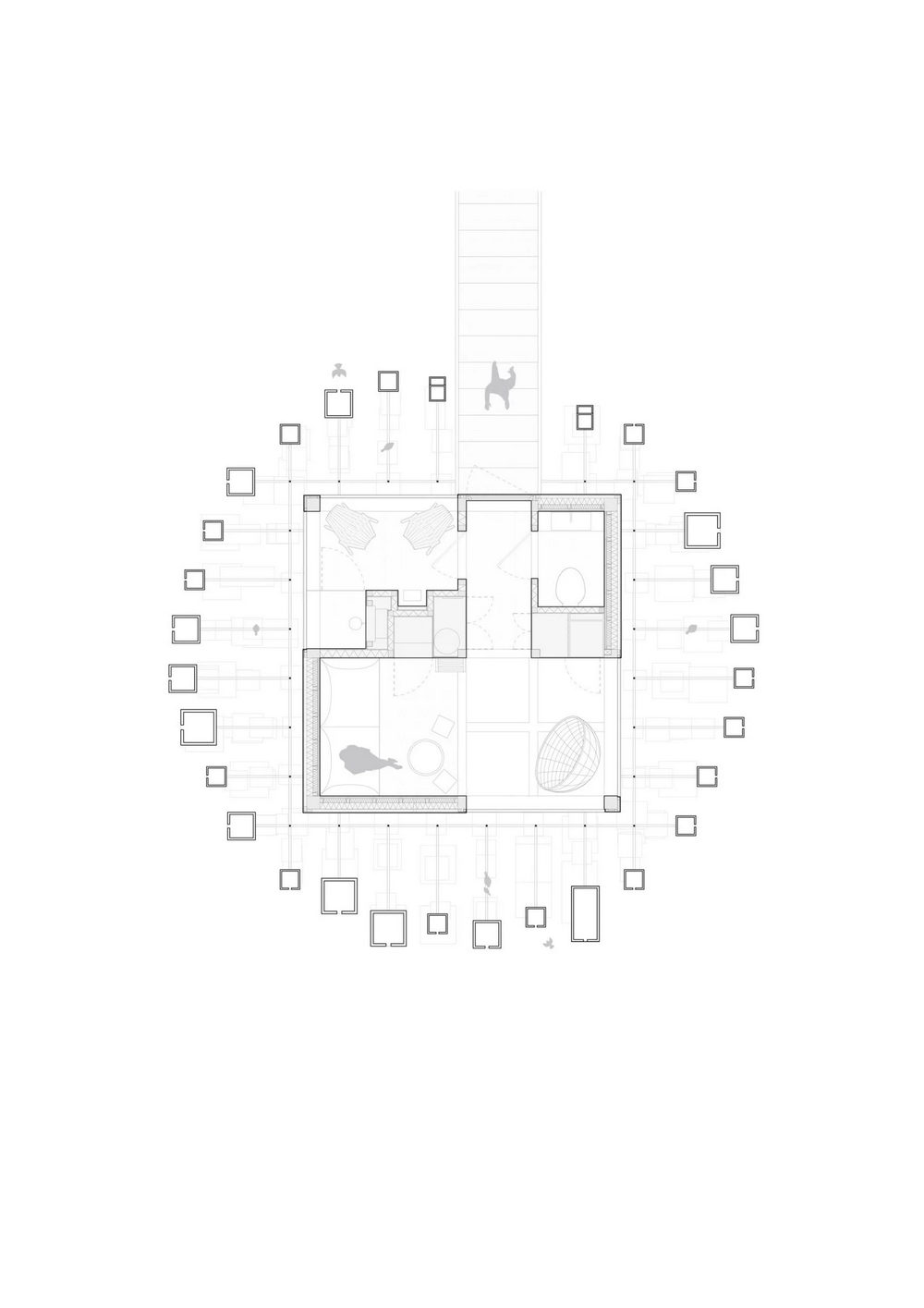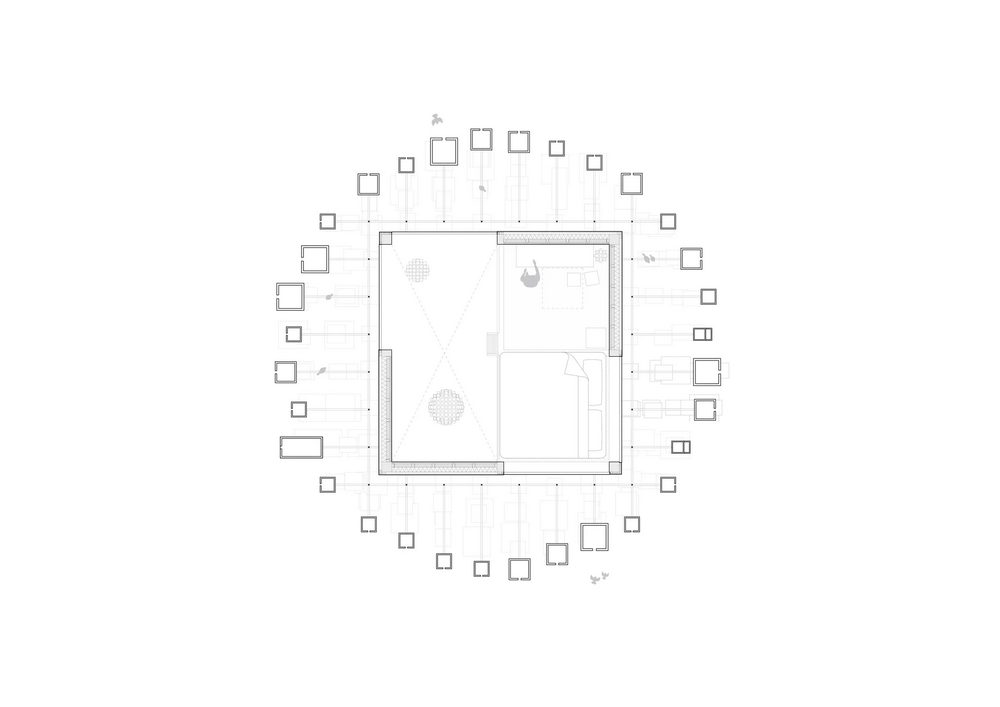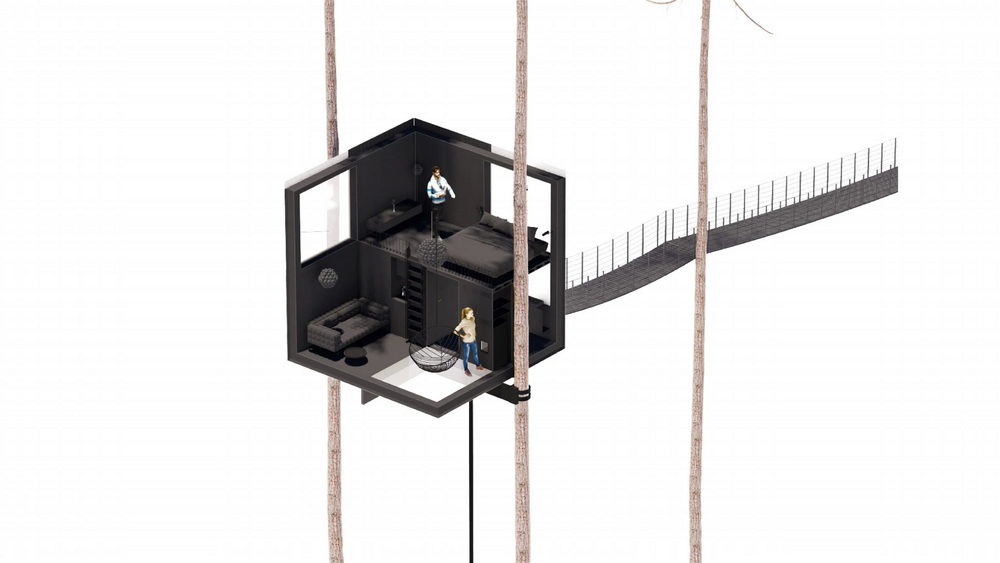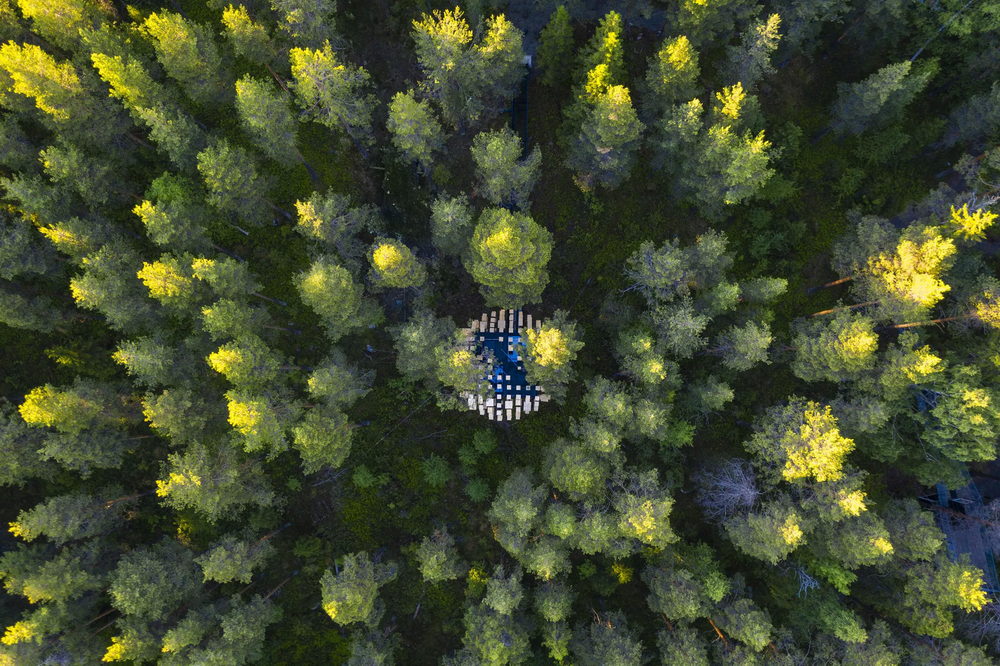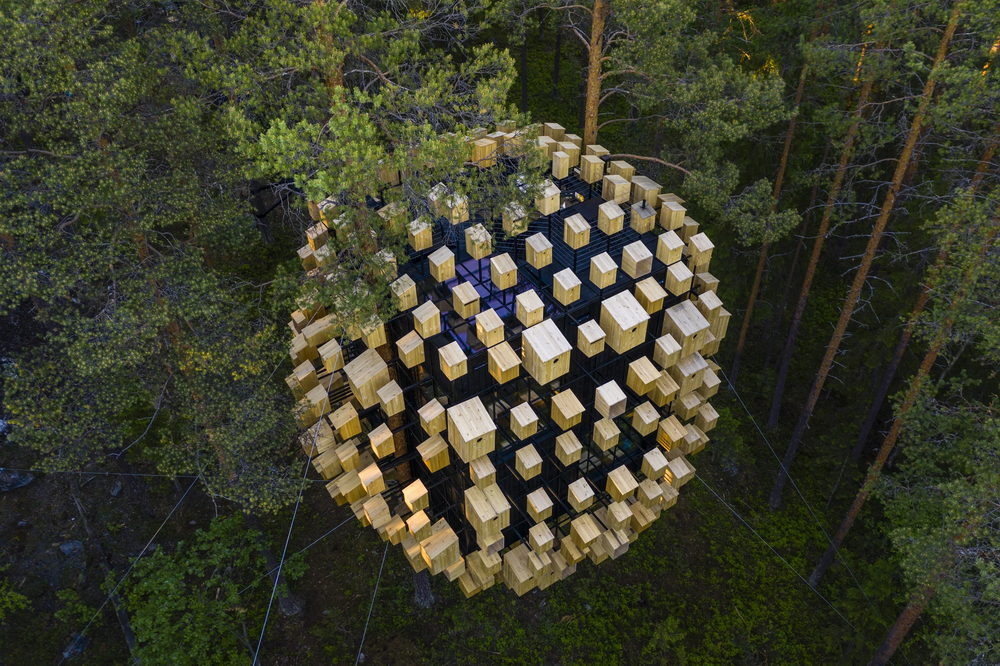 It looks like a pretty interesting experience. However, I am not sure how pleasant it will be if the structure is covered with bird shits.