You deserve to come home to a comfortable and cozy environment. After a long day, the ideal place to unwind is at home. While the interior design may not be high on your priority list at the moment, a few changes could significantly improve the ambiance of your home. Additionally, as far as compliments go, "Your place is so cozy" is one of the best ones. That means your home is a place where people can relax and enjoy themselves.
Cozy is a feeling of comfort and warmth. While most people associate the cozy feel with winter or fall, we think it's crucial to create a cozy feeling all year round. Of course, the temperature in your home plays a big part in the coziness.
An air conditioner is an obvious solution to ensure the temperature is always right. So, if you live in Oakville, Canada, for example, and you still don't own an AC, you should seek the best company for air conditioning installation Oakville has to offer. Ideally, these professionals should install and maintain your AC at affordable prices, to help you enhance your home environment.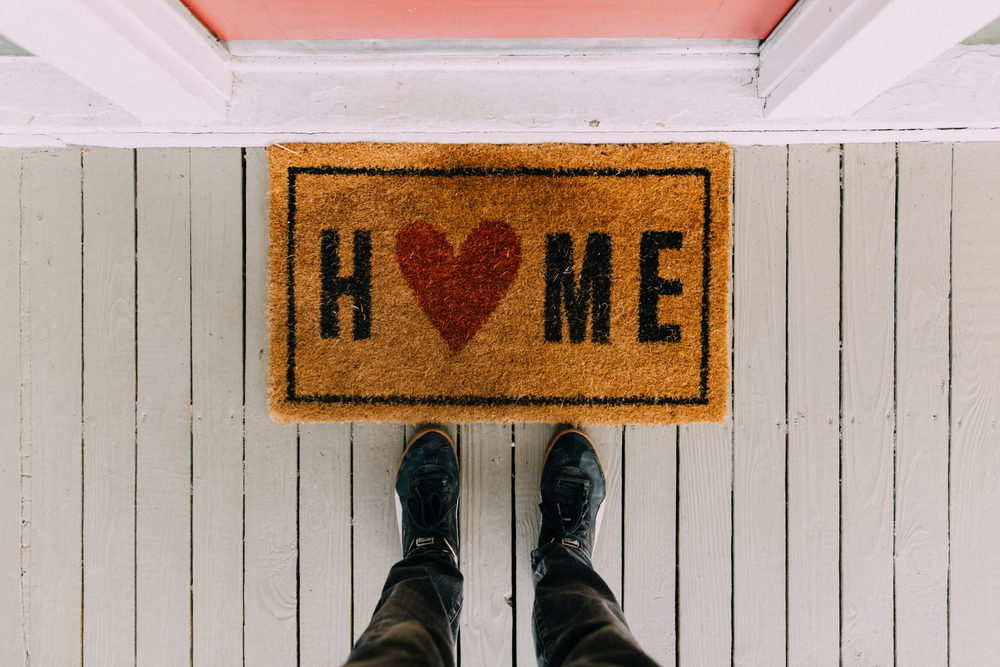 Now, let's look at some other simple tips to help you achieve a cozy atmosphere in your home.
Start With the Entrance
Since your entrance is the first thing that guests notice about your home, you should make an effort to decorate it properly. You can add some art, good lighting, or a decoration piece to wow your guests.
Additionally, you can consider adding an indoor front door mat to make your guests feel welcome. When it comes to functionality, indoor door mats remove those small particles and water droplets that the outdoor scraper has stirred up. The best thing is you can choose from many different indoor mats. There are even those that conceal dirt while always looking fresh.
Bring the Nature Indoors
Spending time in nature improves our mood, relieves stress, and it can even increase feelings of happiness. However, due to modern-day life, we can't always afford to spend time out. So, the solution is a cozy home environment with natural light and greenery.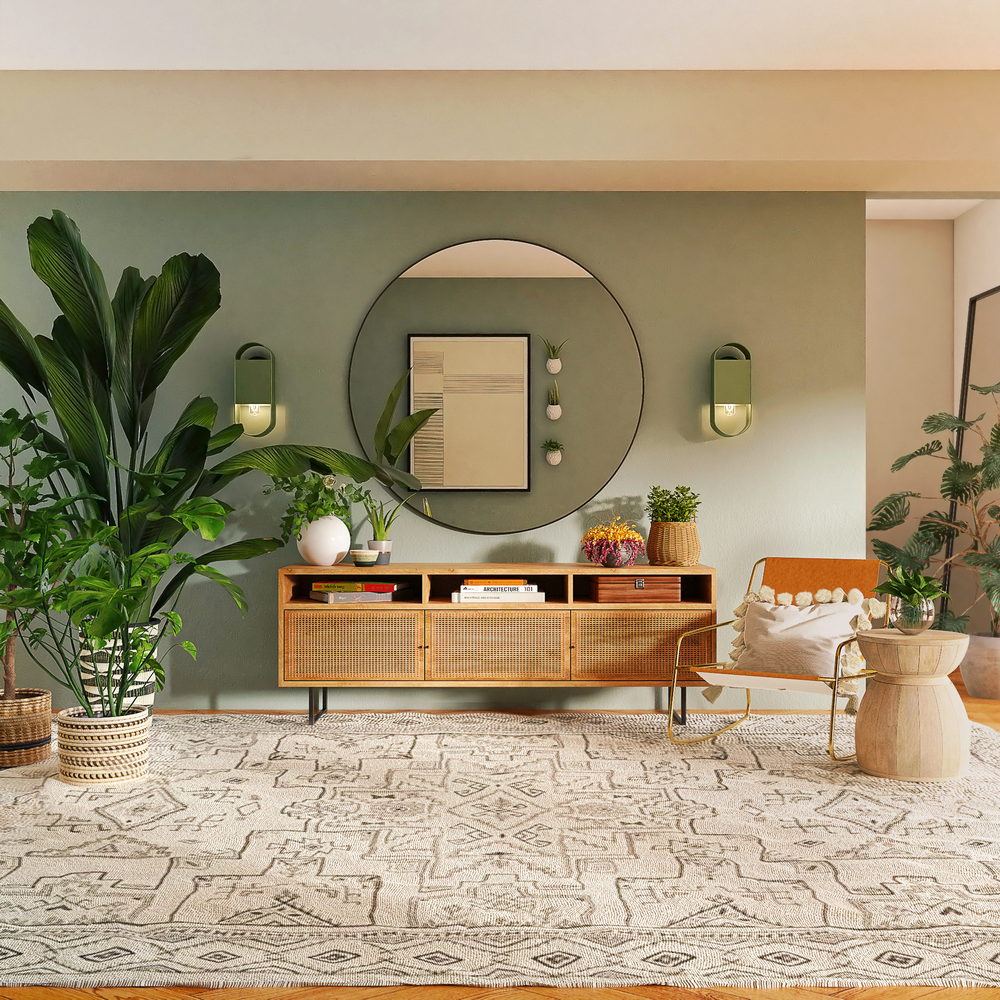 The outside plants can make a huge difference in your home. Plants like aloe vera, lavender, and jasmine are excellent for reducing stress and filling your home with tranquility. You can put them on a lovely round table, and you'll realize you're one step closer to the serenity you seek.
Play With Color
A statement piece or a colorful wall can instantly change the mood of any room. While some people may think that white is dull and cold, the truth is that there are many shades of white that still feel cozy and warm. For instance, soft white textiles will add serenity and elegance to your bedroom, while a daffodil shade can add the right amount of joy to the living room.
Finding a suitable color scheme for your home can be difficult, so try out different combinations to see how they affect your home environment. When looking to create a calming space, experiment with cool shades. Green and blue shades and combinations are popular if you want a calm and cozy home environment.
Add Texture
Heavyweight textures in soft and gentle materials are an excellent way to make a place feel cozier. Woven baskets and wood accents help to add warmth to rooms and create a sense of coziness. Also, high-quality, nice throw blankets that match your living room are a perfect idea. Soft blankets on the couch add a nice decorative touch and encourage guests to feel at home. You can even put your most stylish blankets in your lovely woven basket or blanket ladder, inviting your guests to grab a beautiful blanket and stay longer.
And don't forget the snuggly throw pillows. Now is your chance to splurge on some furry pillows. Add one or two textured throw pillows to your sofa to make your space feel and look cozier. Other options for pillows are rich velvet, wooly cable knit, or a nubby boucle. Furthermore, you can add warmth underfoot. Flat-weave and sisal rugs are ideal when the weather is warm. Consider layering small rugs strategically if you don't want to buy a large one. You can put beautiful rugs under the coffee table, next to your bed, in front of your reading chair, or even on your patio.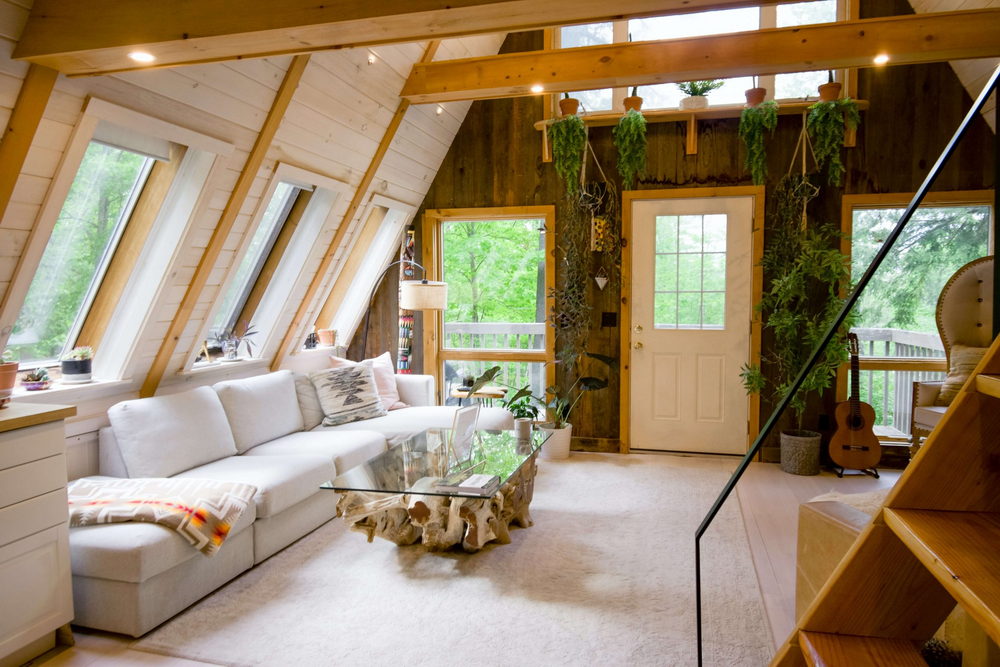 Wrapping Up
While it's usually overlooked, cozy and beautiful home is the simplest way to manage stress and improve your overall health. Creating a comfortable home is about designing a stress-free place where you can relax and recharge.
Everyone has a different idea of what a cozy home is. So, pursue what makes you feel at ease and relaxed. Prioritize the furniture and decor that are most meaningful to you. If something doesn't bring you joy, it's time to get rid of it or donate it. Take our tips as inspiration in your journey to making a lovelier and cozier home.