Although Scandinavian theme is still popular these days, more and more people choose not to go with the white or off-white style. Or they try to incorporate the theme with other to create a different style. Like the small apartment here, it wisely puts Scandinavia's busy simplicity and black and white's dramatic effects to good design use.
Black seems to be the dominant color in the design. Coming in the room, black fuses with chocolate covering the floor and wall. A wooden seat, hanging coat rack and rough wooden cabinet lead towards white French doors, inviting in the sun. A simple white-wooden table gathers round pastel chairs. Hanging vines drape over the dining room lamp, designating a place to eat and relax.
Visualizer: aTang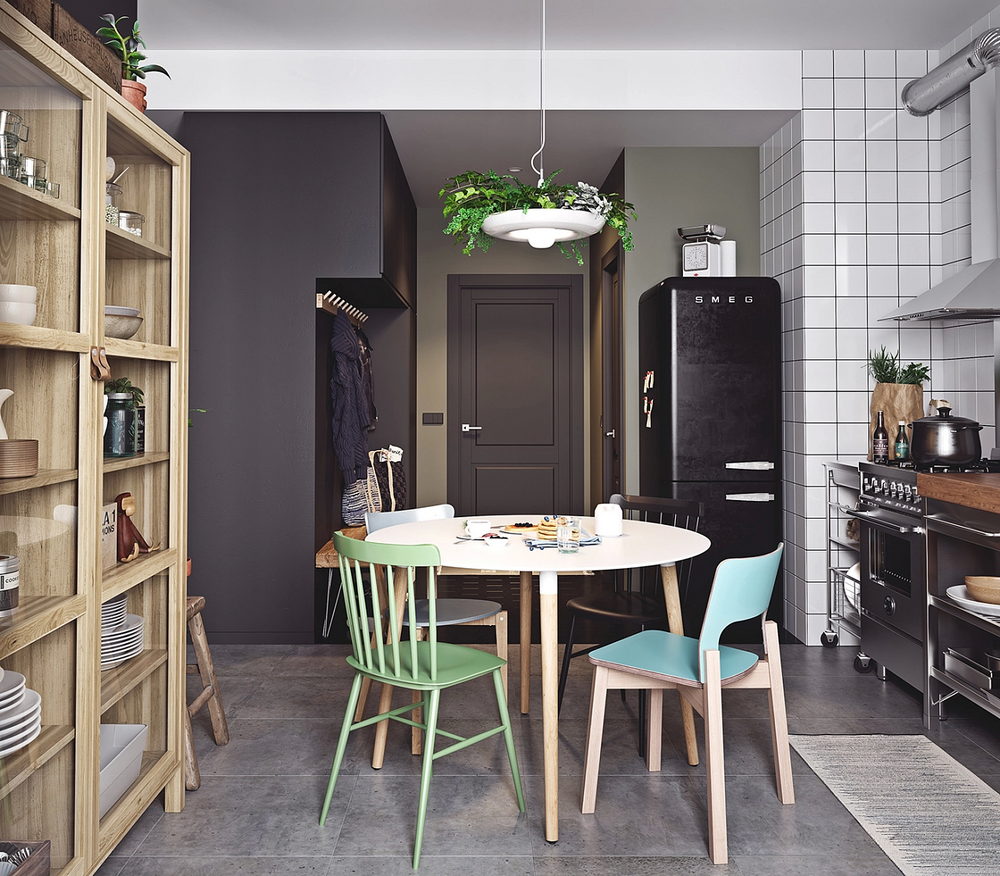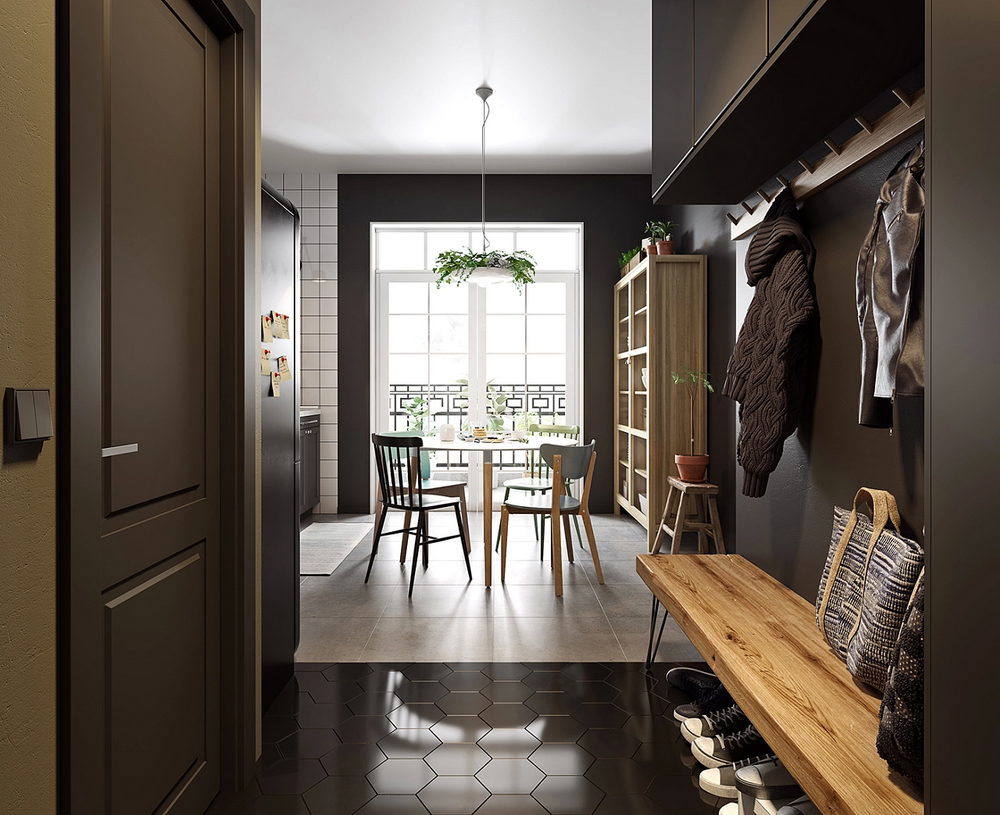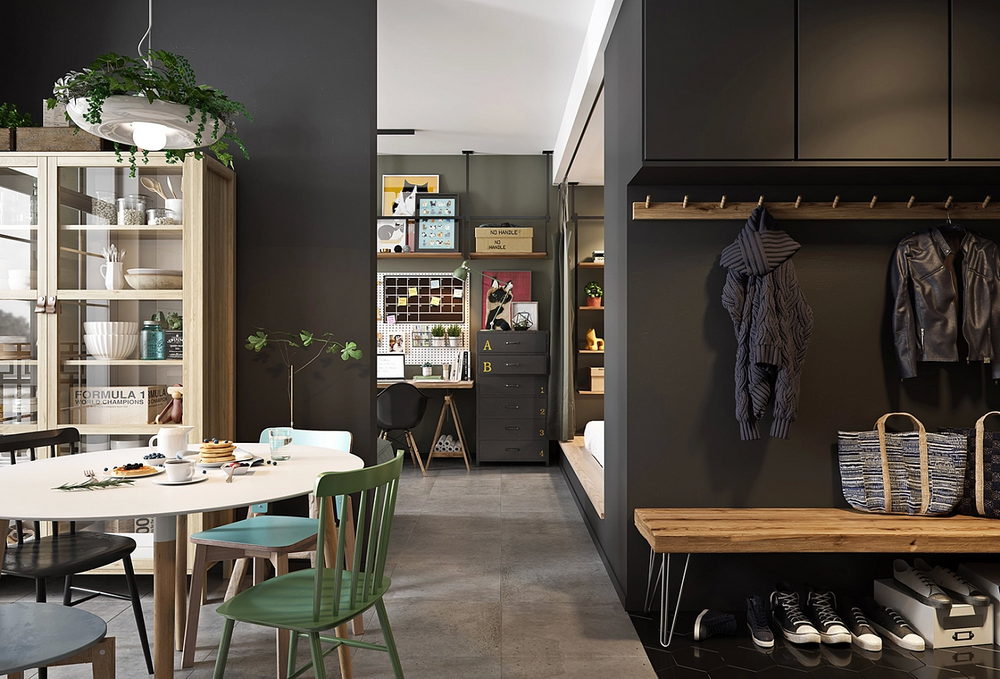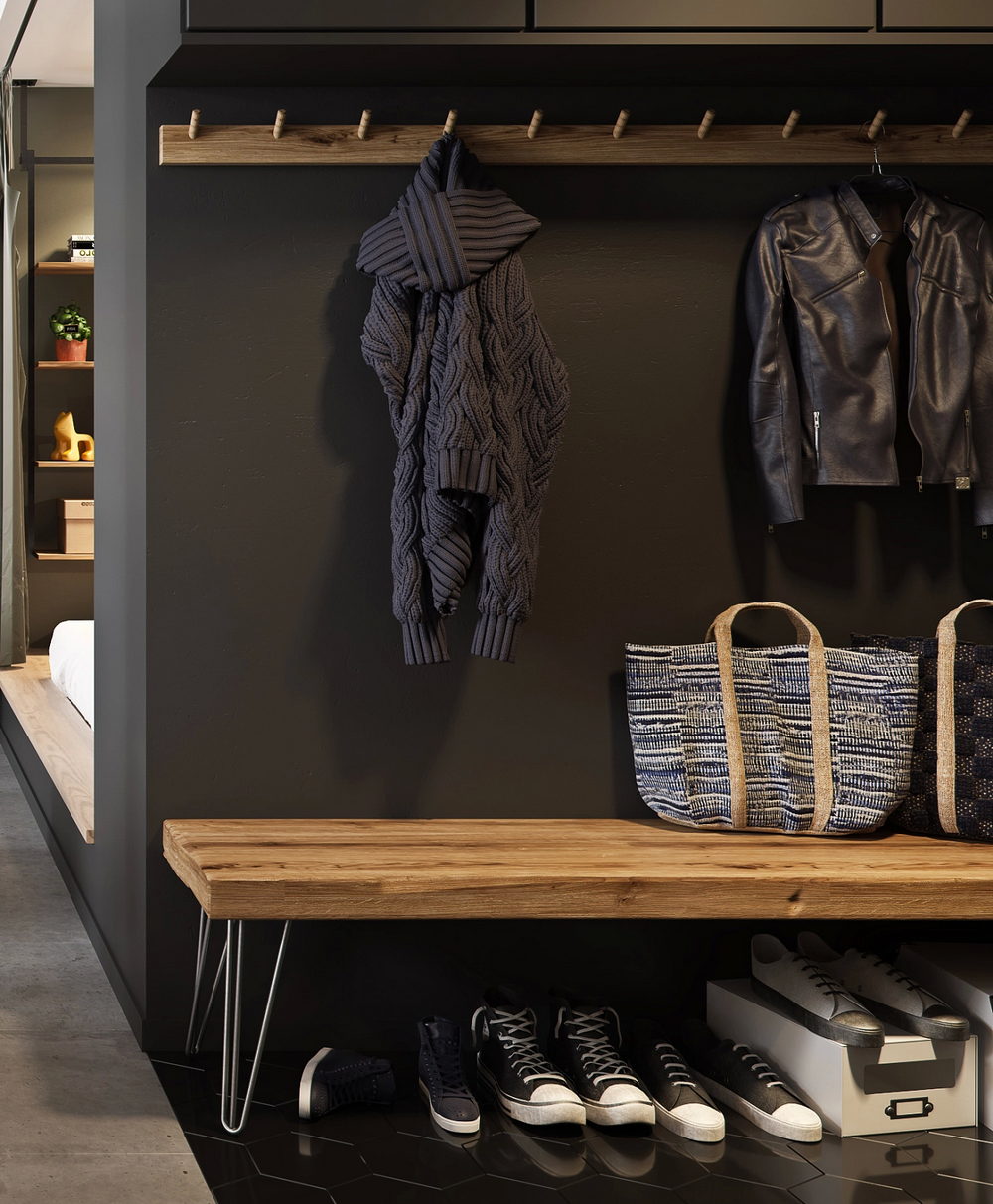 Kitchen area
Slate tile floors lead to another view – the kitchen. White backsplash tiles oppose black-painted walls, adding contrast. Grey cabinetry follows the floor coloring, as black and wood adorn benches, lights and a SMEG. Like any good Scandinavian classic, the kitchen lets the little elements shine. Kitchen chrome refracts light in a stove and extractor fan, pots and spoons, while wooden pieces create contrast with colorful spices. The wooden cabinet shows off porcelain, glass mason jars and stones, while the dining table acts as a white meal canvas.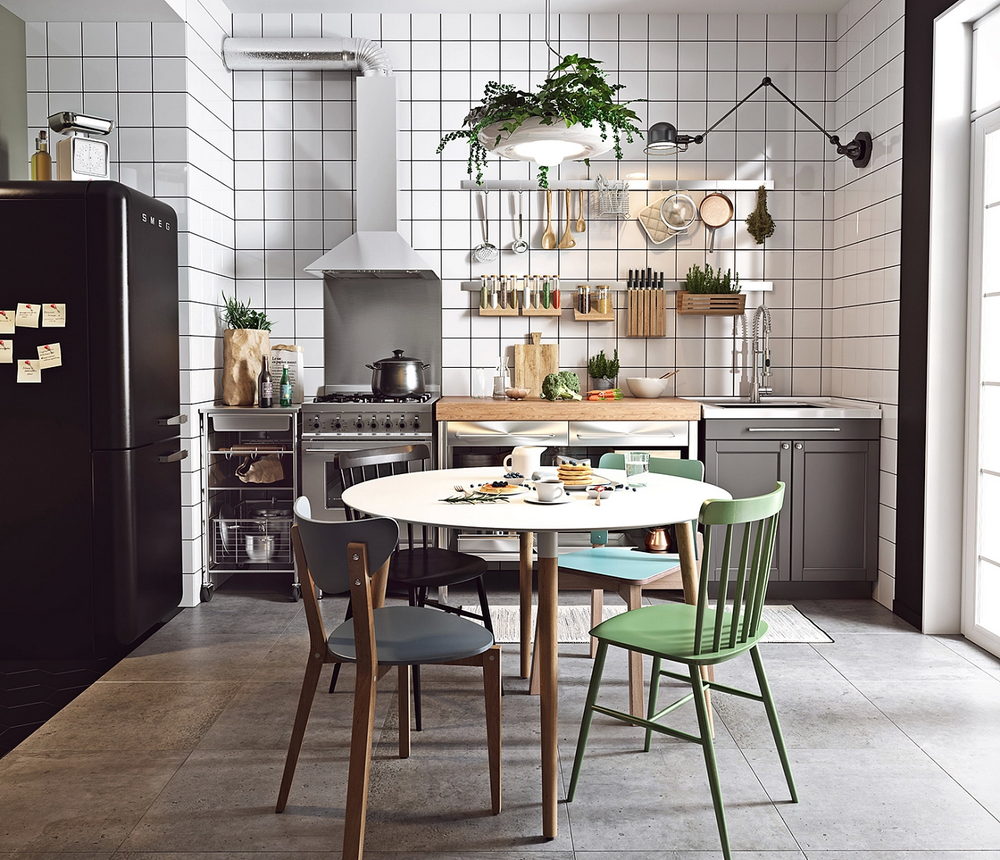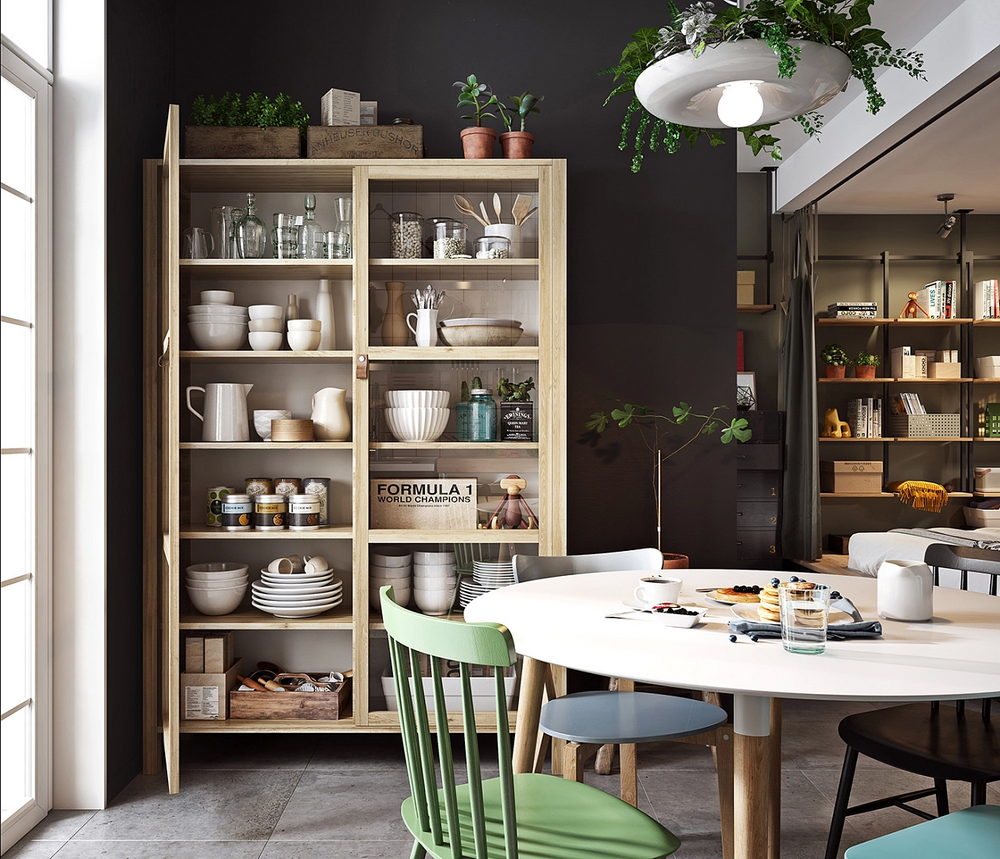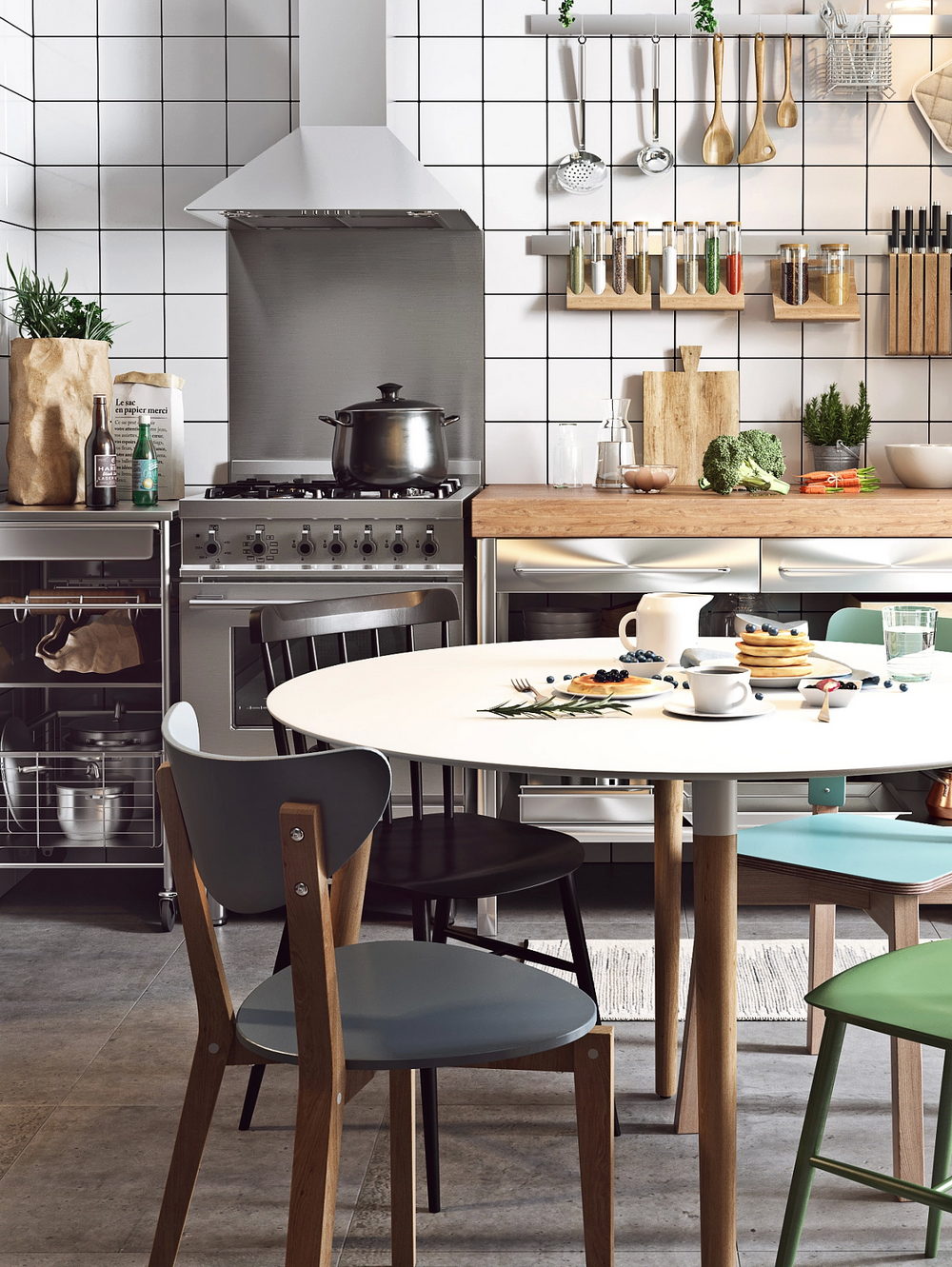 Office, lounge and bedroom area
Around another hallway corner, a surprise awaits. Long, wide and eye-catching, an office and bedroom space opens itself up to Scandinavian and monochrome influences. To the right, a bed lies in white and grey, as wooden shelving holds books and pot plants. The left shows a large bench space, drilled-hole utility wall and classic black filing cabinet. Using tones of wood, and black and white interspersed with yellow, the space looks like a tool station but acts like an office. Closer inspection reveals kitschy cat paintings, a range of letter sets and everyday handyman tools in a working space for two.