Architect: Nastya Antonyuk
Visualizer: Anya Garienchick
Designed by Ukrainian architect Nastya Antonyuk, this bold apartment makes a big impression in just 43 square meters. Although it might not look very neat compared to many other small apartment designs we featured before, it has all the features a family need with plenty of storage. The most important is, you don't need to hide, fold or move furniture to gain space. Everything is there and no frequent re-configuration.
It centers around a matte black structure that houses the entertainment system on the outside, and cleverly hides a bathroom on the inside – a window at the top ensures that natural light can penetrate even into the private heart of the home. Eclectic decor reflects the personality of the client. Antique furniture, diverse textiles, and industrial lighting come together for a fascinating and fun aesthetic. It's hard to go wrong with a nice mid-century modern focal point to center the space, like the classic Acapulco chair in striking cyan blue.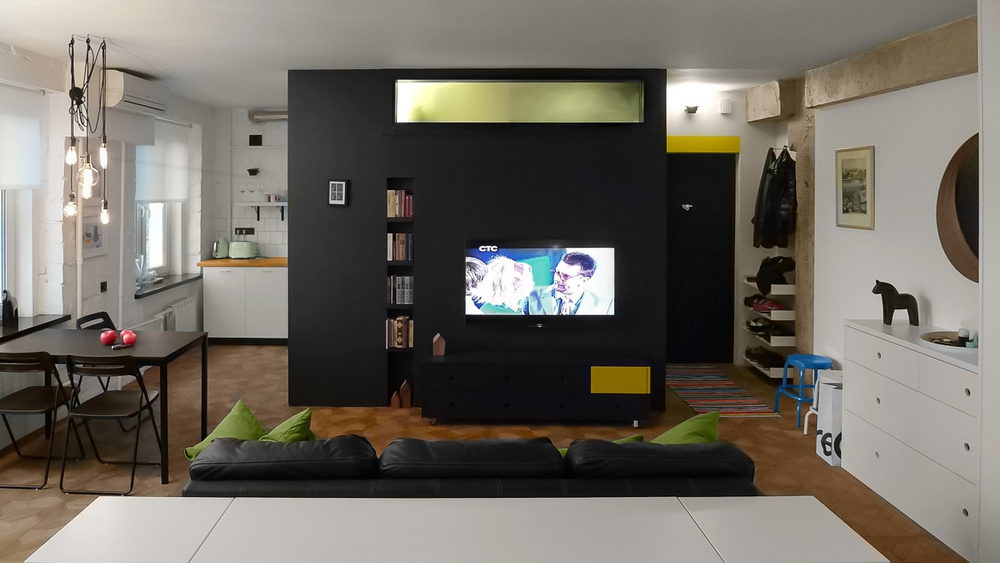 Kitchen is small but functional. The industrial lighting also enjoys an antique revival – highly visible cords draw immediate attention, while the Edison bulbs provide a soft glow that won't overwhelm the senses.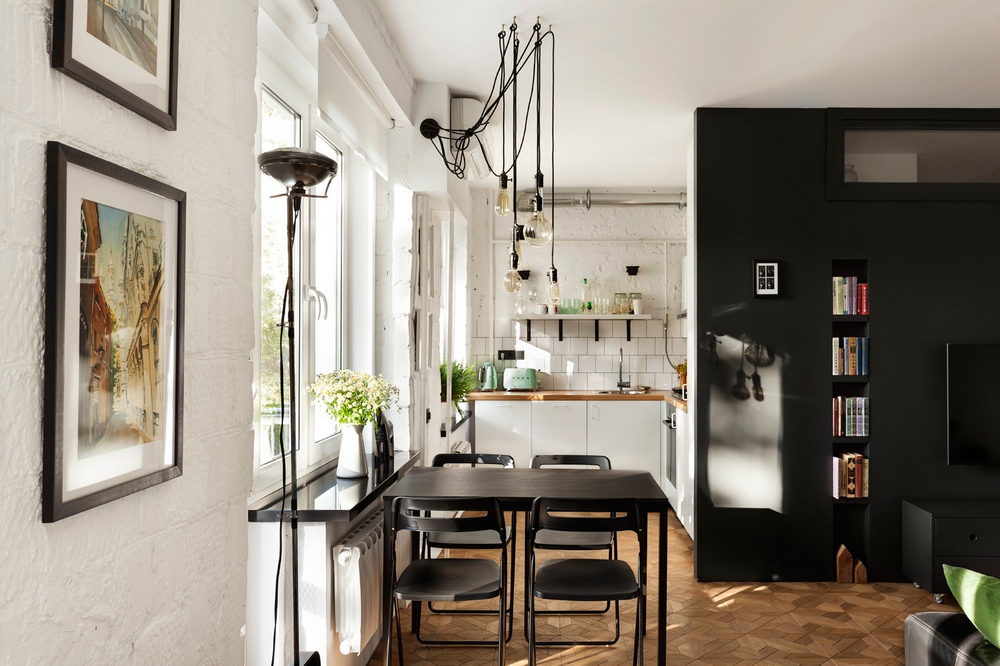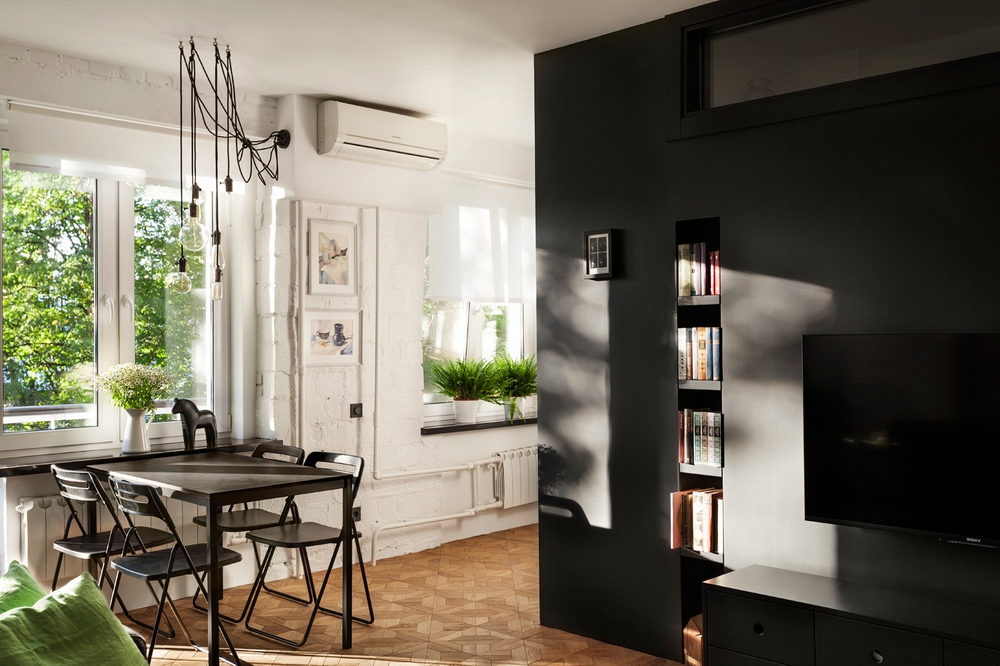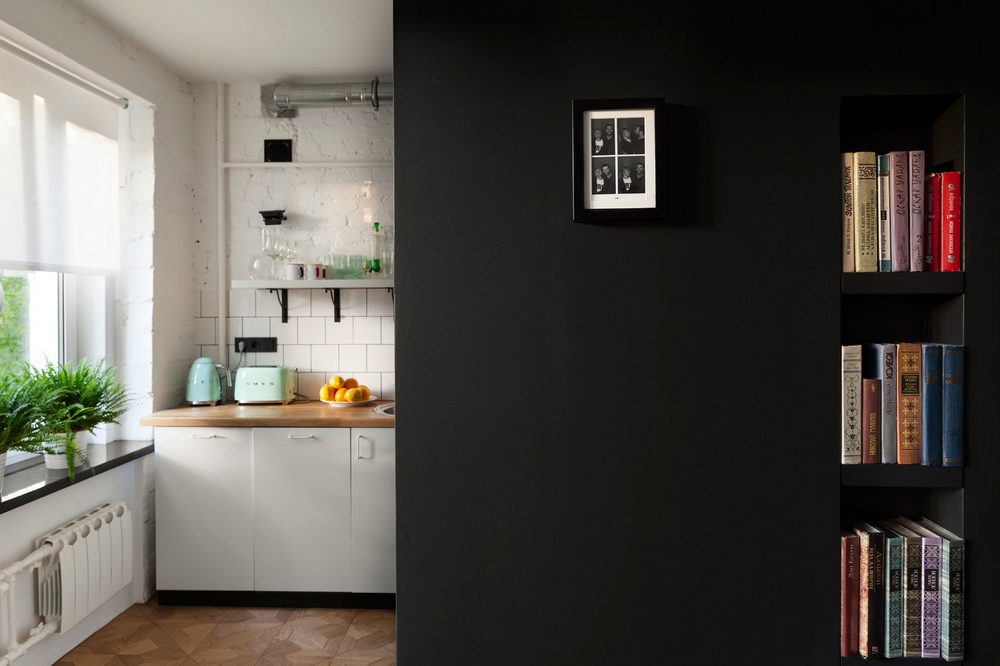 Most of the necessary storage space is housed in minimalistic white drawers treated with a silky white finish. You can find the same style storage everywhere. Wardrobe, bed-ends, chest or night table, they all look clean and sharp. And most importantly, they don't take any emphasis away from the more important decorative details throughout the apartment.