Years ago, we showed amazing stitched leave art from Hillary Waters Fayle and today we will show some incredible works of Hillary again who brought the leave stitching work into a new level. Waters Fayle meticulously stitches brightly hued florals into found camellia leaves and other foliage. The resulting sculptures evidence nature's durability while juxtaposing the organic material with the fabricated additions.
It is an interesting project that shows the possibilities of the merging traditional craft techniques and the natural world's abundant materials. And the idea behind it is to "bind nature and human touch".
Waters Fayle's site or Instagram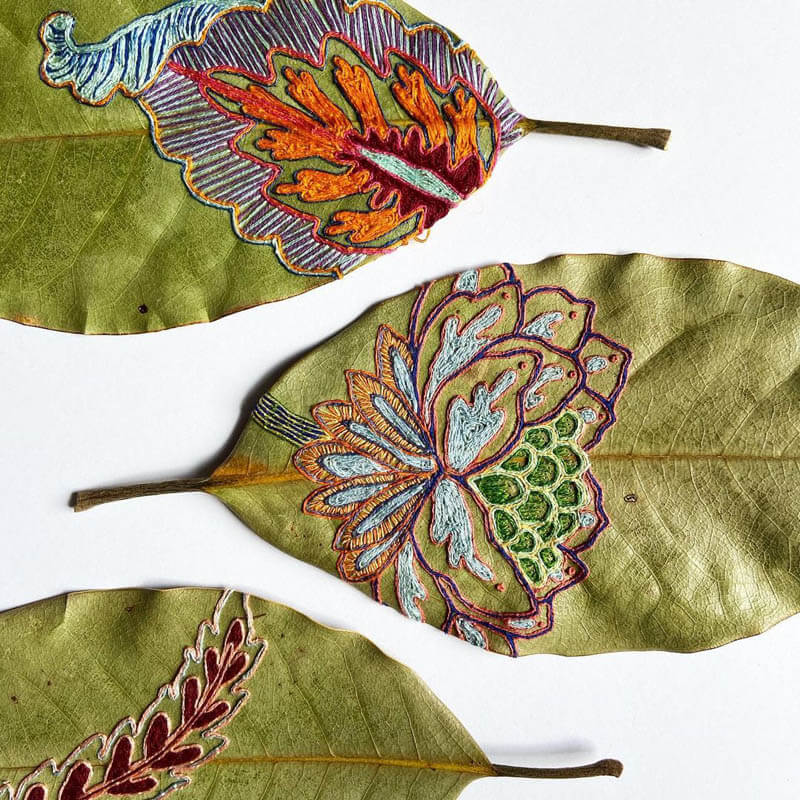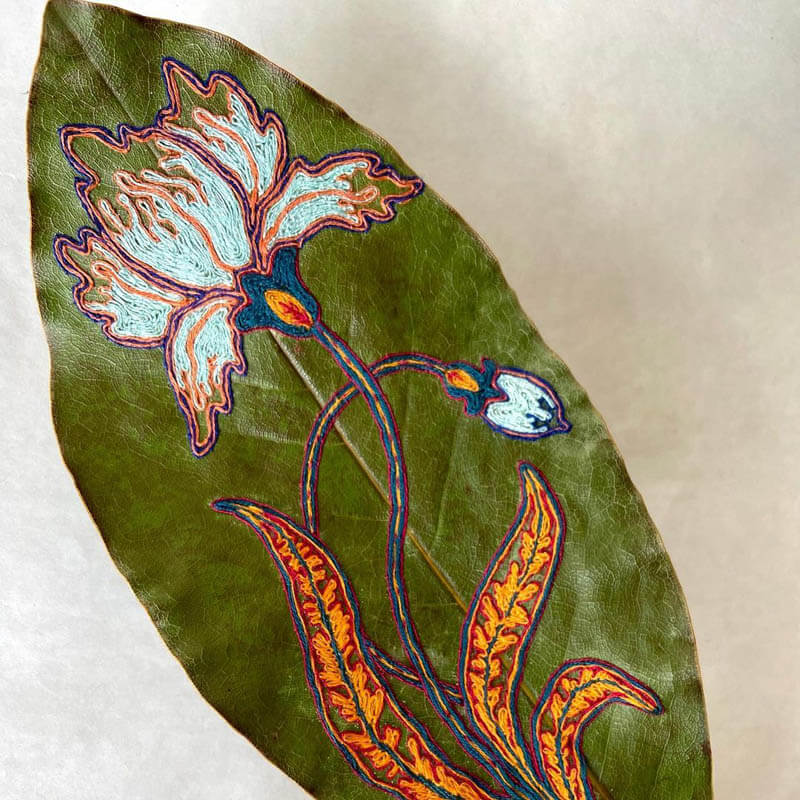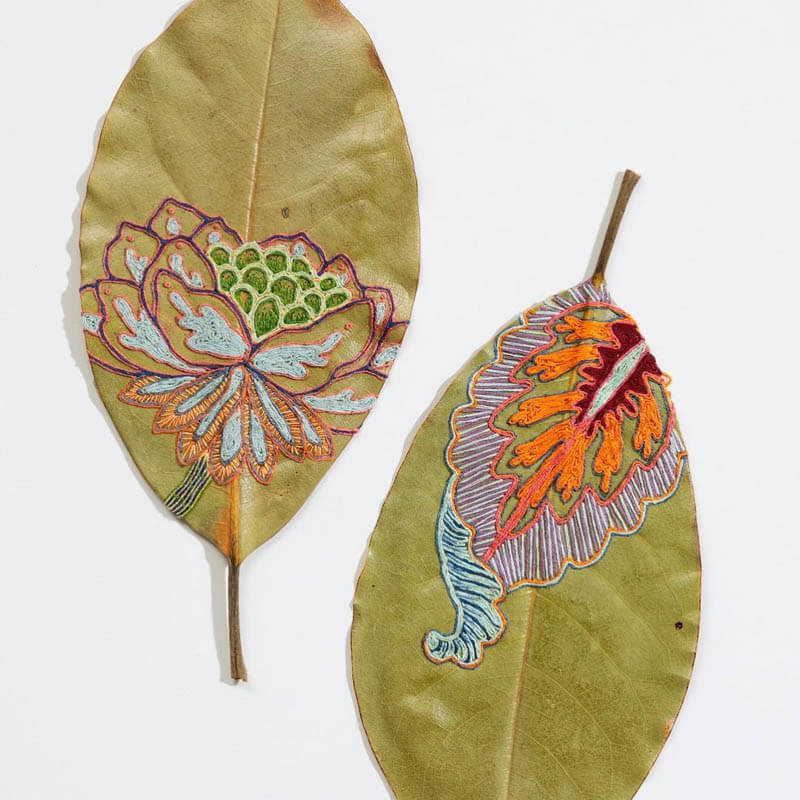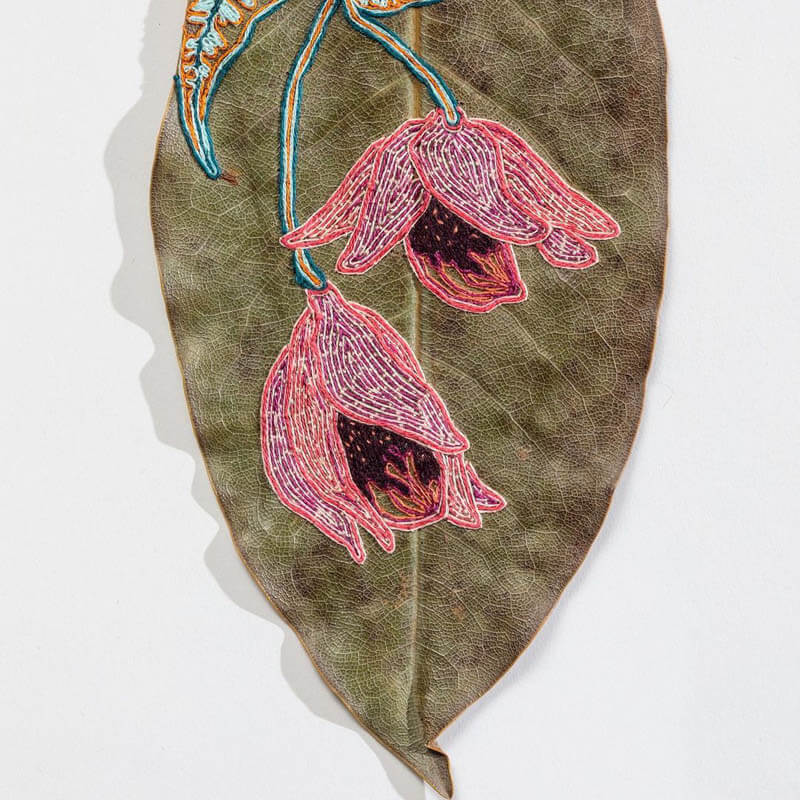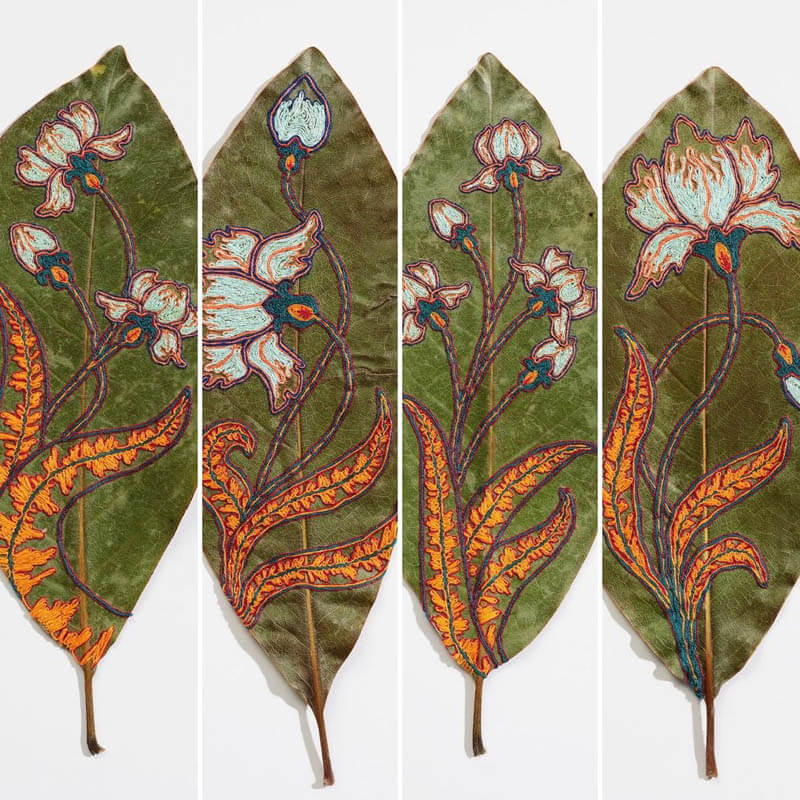 Like these florals? Below are some of her pure leaf art and you can find more from our previous article.