We have written a post of 10 creative and unusual bra designs in last month, some of them come from Triumph, Japan (golf bra, Chopsticks Bra, solar panel bra) . Recently they came up with another concept product "rice bra" because of the growing popularity of farming among city dwellers in Japan.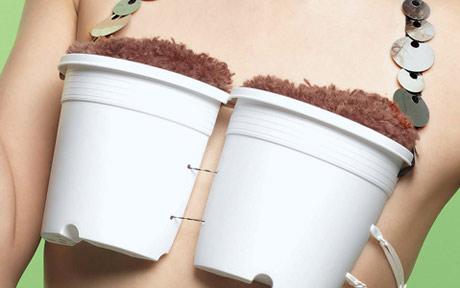 Why "Rice Bra"? "Over the last year, young Japanese women have taken a tremendous interest in agriculture. We wanted other women to experience farming as well," Triumph spokeswoman Yoshiko Masuda said.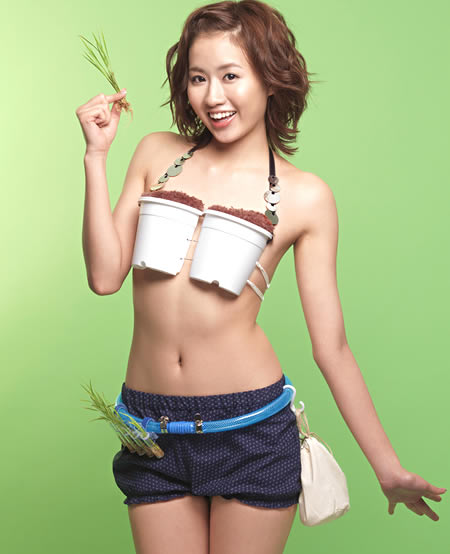 The bra, made of recyclable plastic, can be tied together to create pots that also double as the cups. These are then filled with soil, and rice seedlings, that are watered through a hose that also doubles as a belt that goes around the wearer's waist.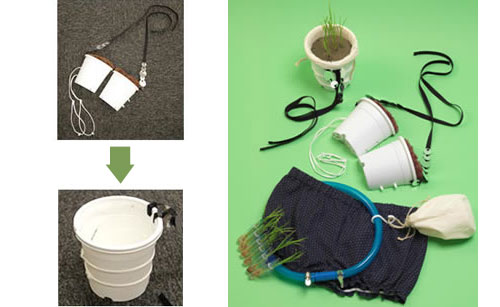 I know it sounds weird, but consider it happens in Japan, then I guess there is no need for surprise.