When I first saw the bread slippers, I thought that was just another kind of edible art. But it turned out that these are real slipper, even they look really like fat baguettes.
It might not be the right time to introduce a winter slipper. But seriously, I just can get rid of the idea of putting my feet into these soft baguettes. That must be super, hmm… really hard to describe.
Any way, there are some description from the site selling the product, you can take a look if you think the same thing as me – what a perfect novelty gift. You can get them from firebox.com, and amazon has some similar versions.
Product description
One size fits all – up to size 10
Made from 100% polyester
Measures approximately 30cm (H) x 12cm (W) x 8cm (D)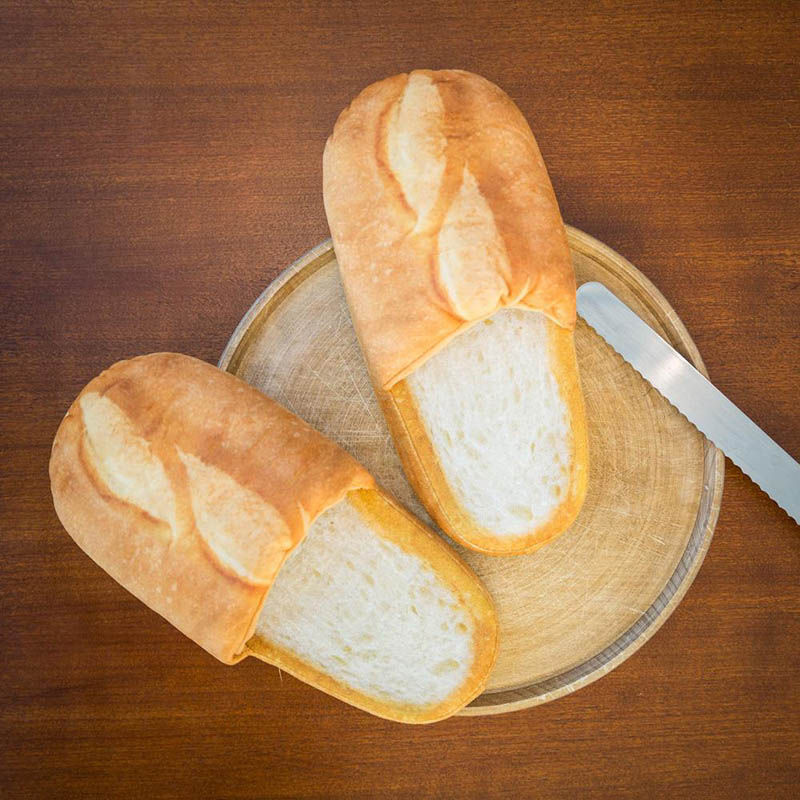 From the designer
Painful feet from a long day of being up and about all day? No need to break down and rye, wheat love to introduce you to our cosiest invention yet.

It's Bread Slippers! (Whole-y grain, we bread your mind, just what you were after!)

Slip those knackered extremities into these soft baguettes. Or are they loaves? Either way, we can't get enough of these buttery-soft slippers. Expertly cushioned, the podiatric bakers behind these certainly knew what they were doing.