Can Street be Canvas? Yes, Artist Roadsworth Says
In 2001 artist Peter Gibson – Roadsworth (see previous) began a guerrilla street art campaign to encourage the city of Montreal to build more bike lanes. Gibson cleverly modified roads, sidewalks, parking lots and any other publicly visible asphalt surface he can transform with paint and turned them into something else. For him, every white or yellow traffic paint stripe is a new opportunity. However, his painting was not premitted from beginning which caused he got arrested in 2004. Ironically, his arrest made his career possible by giving him visibility within the very system he criticized. Today, he is often hired to do the same thing he was arrested for – make public art by painting streets and sidewalks. Like many artists, Roadsworth walks the line between trying to evolve as an artist and push boundaries while staying within those boundaries enough to make a living.
Personally, I don't really like the idea of make eye-catching painting on street. I think that will cause more traffic problem instead of having a safe lane for bike. However, having some interesting drawing on sidewalks or parking are totally fine, as long as they are good enough.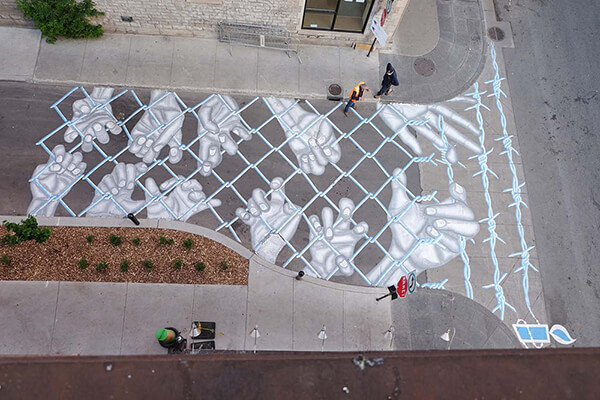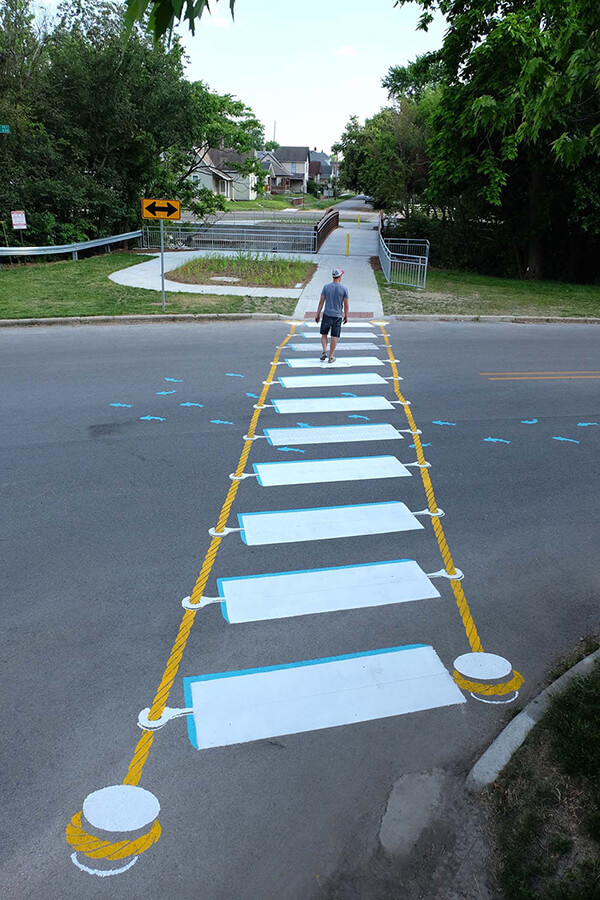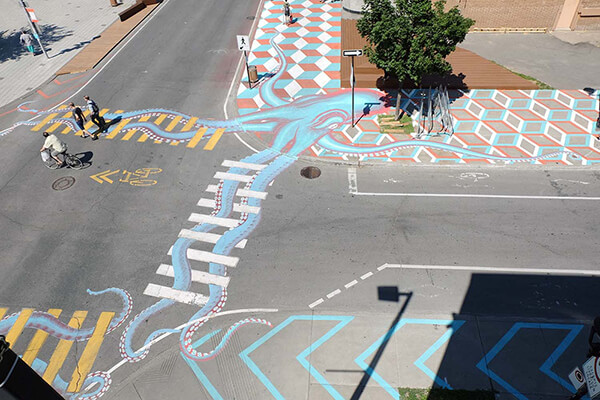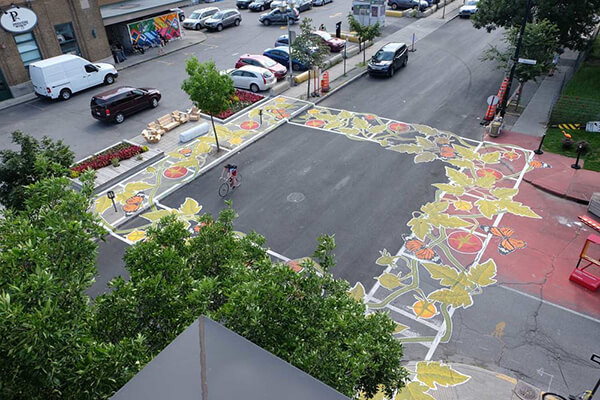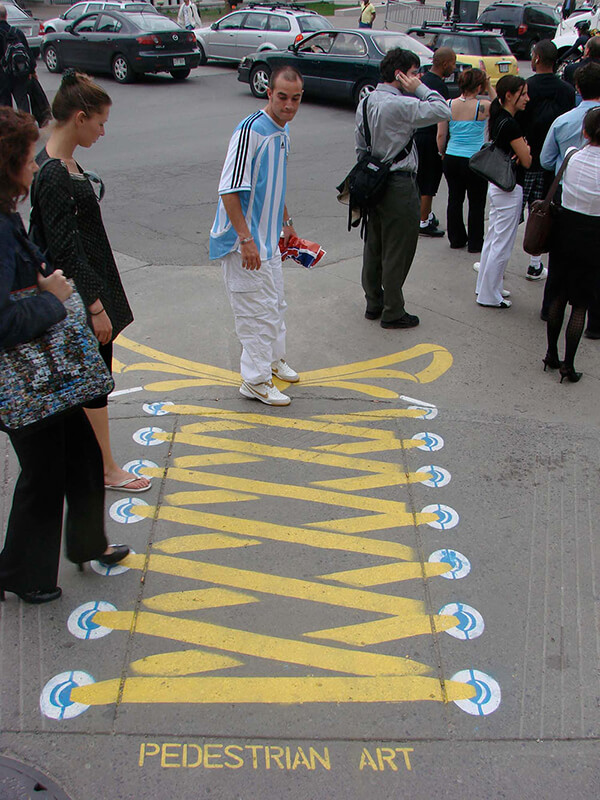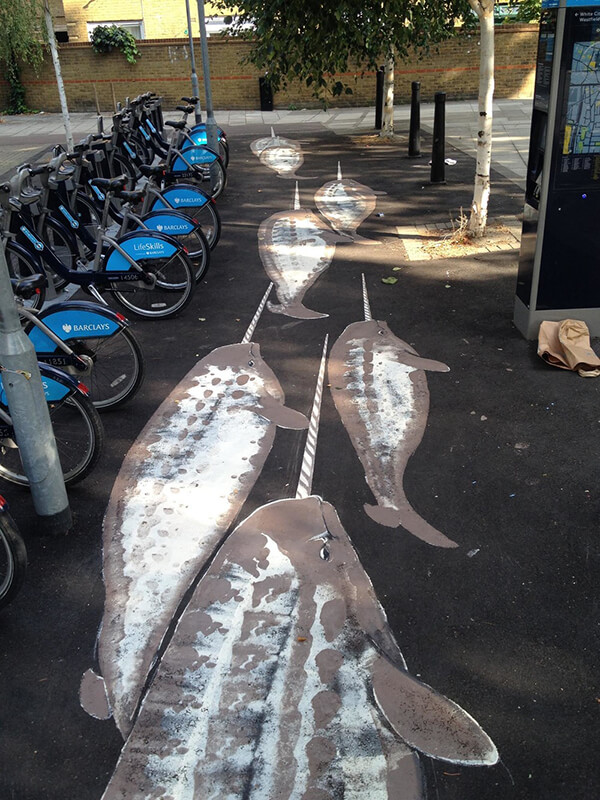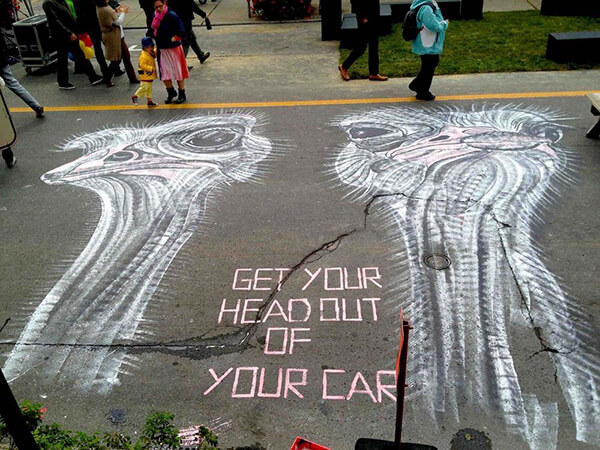 via: montrealgazette