It is said "Used carpet and rugs generate around 2.6 million tons of waste per year". But what an old carpet , worn rugs or outdated carpet samples can do? Only end up in waste bin? Believe me, after reading the post, you will find you can make something useful and beautiful with upcycled materials.
1. Carpet Sqr'd Chair
Can one or two recycled carpet tiles change the course of a smilingly endless waste stream?
Design objects that maximize the reuse and recycling of discarded resources are our goal. Creating demand for products with large amounts of recycled content will help stem the flow.
Sixty carpet tiles will be used for this Club Chair.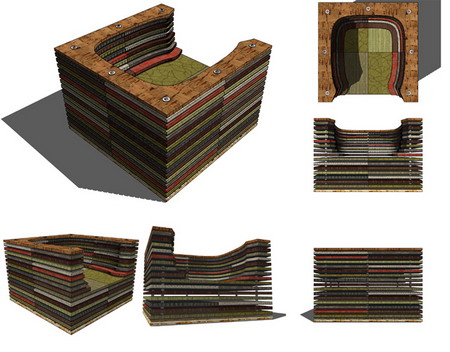 2. Rocking Horse Stool
A soft seat which you can ride, sit sideways on or use it as an ottoman. It's perfect for colleges and universities, because students can sit on them, gather together, use them in different positions, and it's a lot of fun. Very simple to make, and in each one 40 samples will be used.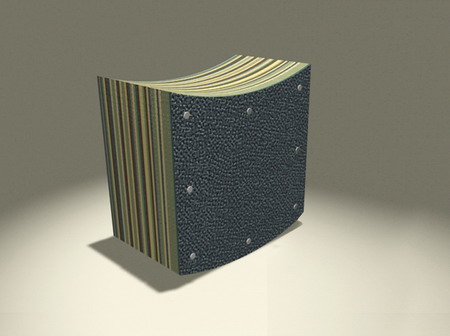 3. Green Screen
GreenScreen uses a standard carpet sample size (13.5 x 18), requires simple tools and very little work to assemble, perfect for an easy DIY project. GreenScreen can redefine any space, and is ideal for separating work and living areas in a home. Carpet samples work especially well for this task since they provide sound dampening qualities and an interesting visual presence. GreenScreen can be constructed to fit in a wide variety of spaces and can make good use of 150+ carpet samples.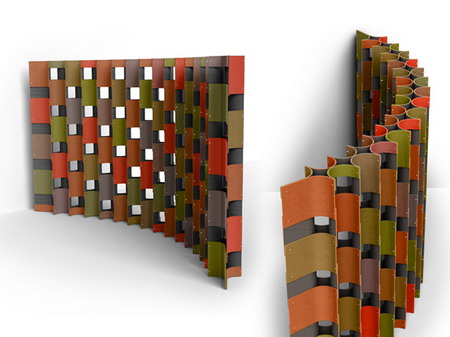 4. Eco-Vase
Eco-Vase transforms unwanted carpet samples into a modern vase with endless design possibilities. Makes a unique gift. To construct – select carpet samples, measure, cut, glue, insert glass vase. To use – fill with water, insert flowers, step back, enjoy.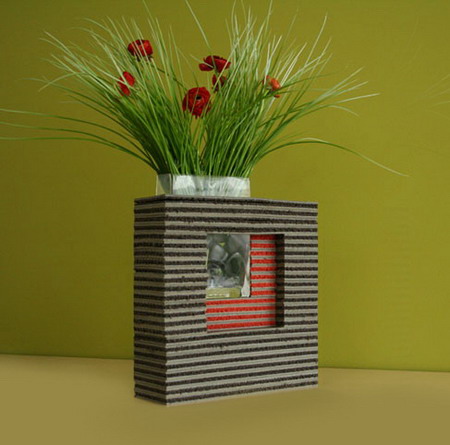 5. Carpet Pet House
Simple and easy to build Pet House made with cheap materials and tools. Material used: 2 Carpets 6 Rivets 2 Sisal Rope String How to build it: 1)First you must make some open holes with the drill in each end of the carpet 2)Use the rivets to unite both carpet pieces. 3)Make two open holes in each end of the bottom carpet piece, slightly distant from the rivets. 4)Pass a thin sisal rope through the holes, making a strong knot at each of the loose ends. 5)You can create a nice and cosy environment for your pet adding a small blanket inside. Done!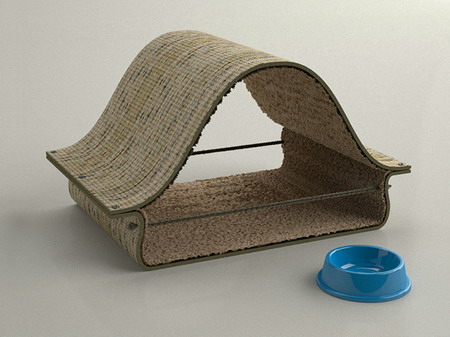 6. Accent Light
Carpet tile has a unique individual pattern which can be highlighted by simply cutting out some of the patterns and illuminating them, instead putting it to waste.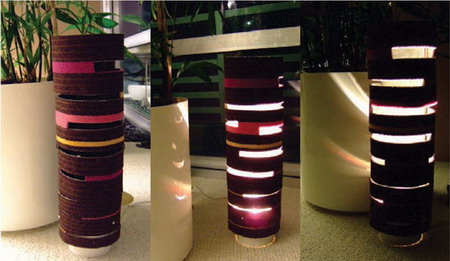 7. Book Shelf
A book shelf is comprised of 4 carpet tile samples suspended from the ceiling using threaded rods and a series of unistruts. With the limitless styles, patterns and colors of the carpet tiles, the custom look can be as unique as you to enhance your room design.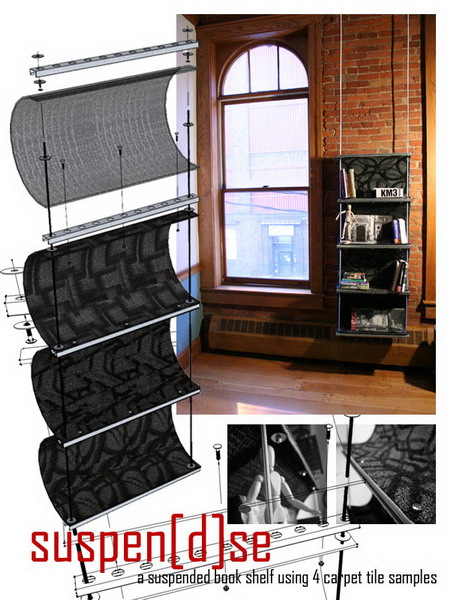 8. CD tower
The versatile Rom Wrapper is perfect for organizing messy CD stacks lying around your work area or entertainment unit. This CD tower is simple to make, easy to store and does not contain any other materials. Take unused or discarded carpet tiles, cut, fold and clasp for a more organized life.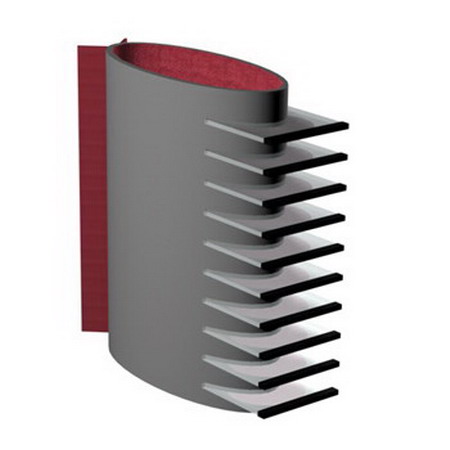 9. Care-E Purse
The simple Care-E Purse is designed from a single carpet tile and blocks of scrap wood, and provides a convenient way to carry your things and tells the world you're GREEN! Inspired by the theory that the green movement will truly become a mainstay in our culture once we infuse it into the world of fashion and trend.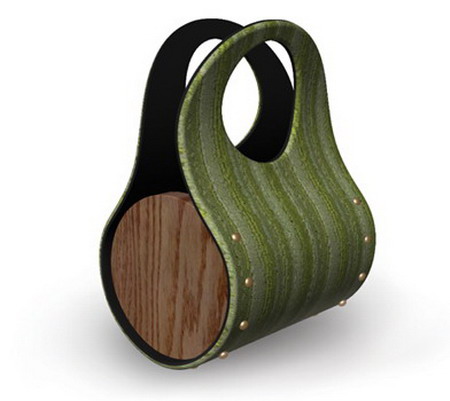 10. RUGBURM
RUGBURM uses recycled objects from design firms. Rolling the carpet sample tiles to different diameters yields different comfort densities. Ergonometrics determines how to locate the rolled tiles. Tying the tiles and cardboard tubes like a "popcorn string" provides stability and comfort.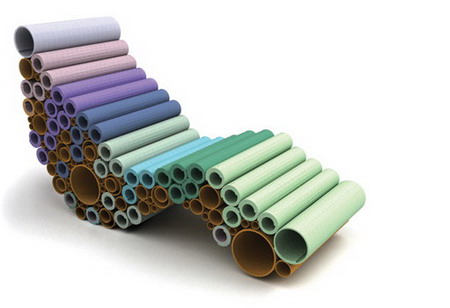 The designs presented here are the entries of a competition held by Ample Sample. If you have some cool ideas of making use of those old stuff, you can also attend it and help to make our lives more eco-friendly.