Today is "Earth Day", so we go on some "Green Topic" – Recycled Art.
When I talk about recycled art, I am not going that extreme like artist Nick Demarco from California College, to put a sofa filled with rubbish at home.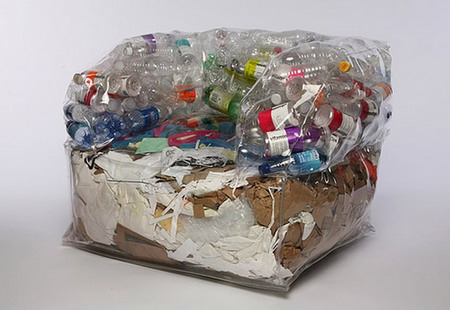 I still hope the recycled items have decent looking and without weird smell.
Flower Branch made of Toilet rolls
Toilet rolls sprouting spreading branches are hung to create a "forest" hanging on the wall or hanging down from the ceiling. There is a moment when the hanging cut-out-parts start holding their branches and leaves on their own strength.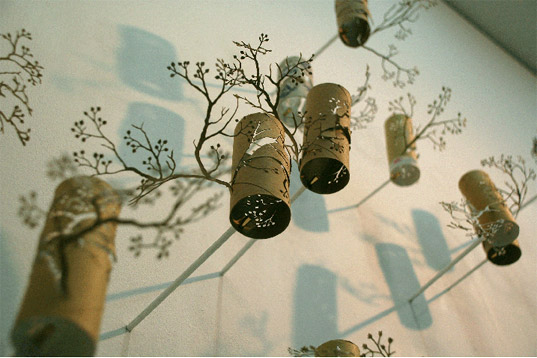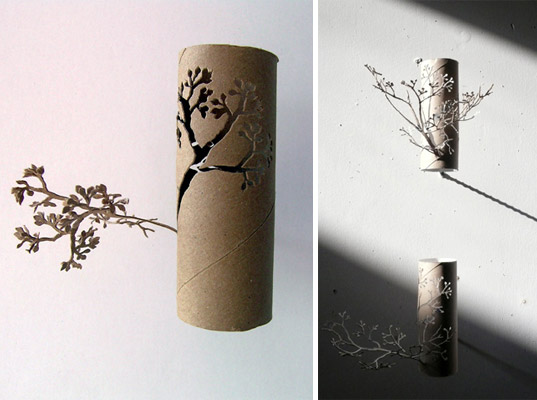 Bag for Change or Keys made of old subway maps
Created from recycled NYC subway maps, these bags from ecoist can bring eco-friendly order into your life. Perfect for holding change or your keys, and looking so very stylish …I just wouldn't plan on them telling you how to get from 42nd street to Wall street!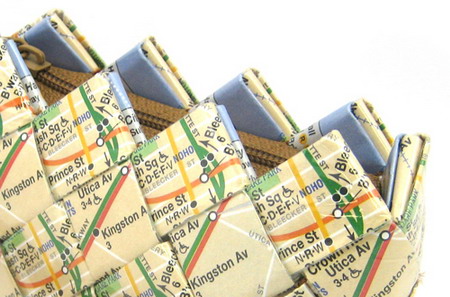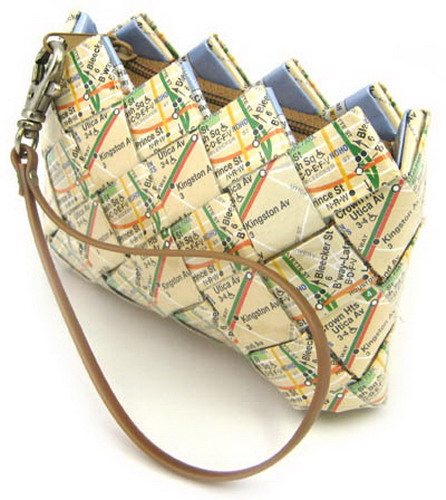 Recycled Bottlecap Creations [link]
Designed by Israeli artist, Yoav Kotik from recycled beverage and beer caps. Famous for using "transparent scrap" or everyday trash as the raw materials for his beautiful designs.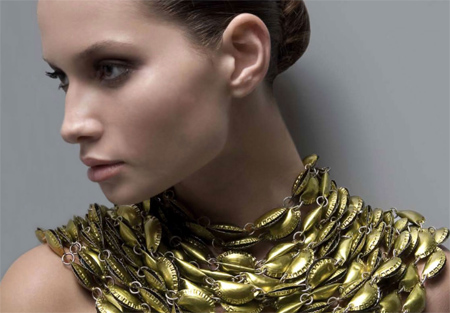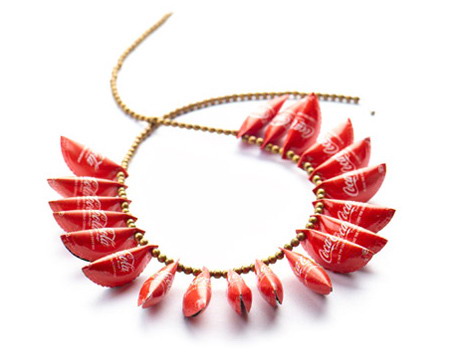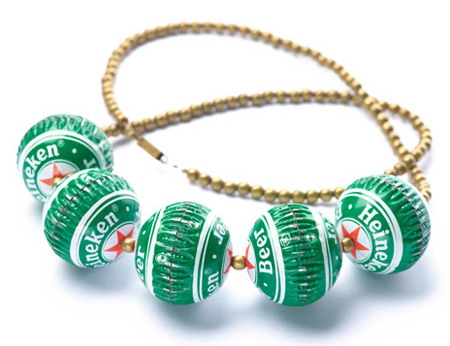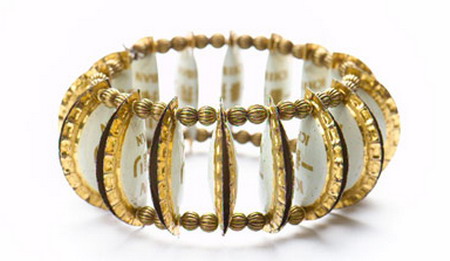 Recycled Plastic Rugs [link]
This multicolored, resilient eco-twine rugs are composed entirely of recycled soda bottles, candy wrappers and plastic labels that were one short step away from the city dump. The material is transformed into plastic twine or "pline" and woven into these easy to care for rugs. And since it is made from plastic, it is a cinch to clean up. Works indoor or outdoor.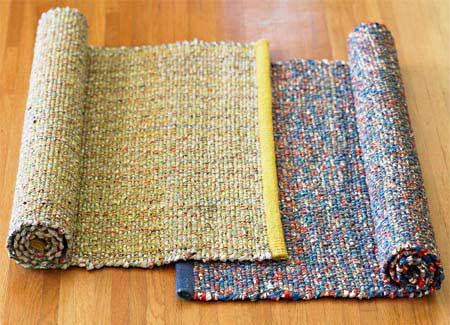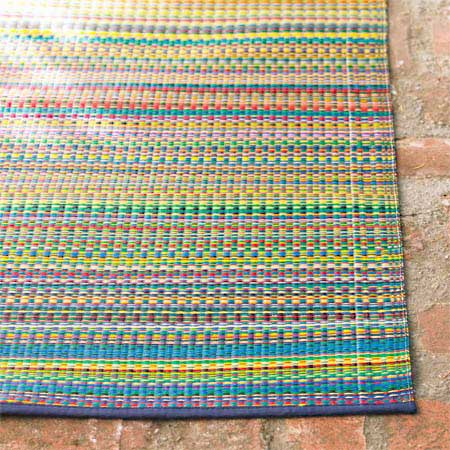 Recycled Photo Frames
The frame in the picture are made by waste material of knocked down buildings. And it looks very pretty.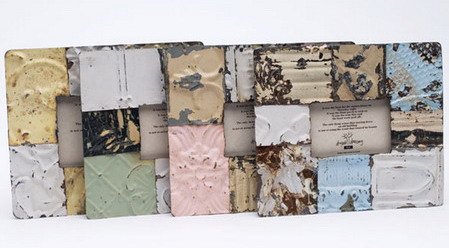 Recycled Mandalas [link]
Crafted from used plastic bags imprinted with familiar logos and slogans, beauty is created in the form of these mandalas by Texas artist, Virginia Fleck. Flying in the face of temporary Tibetan sand mandalas that last only a few days, these mandalas are virtually non-biodegrabable and will last forever. Created as commentary on the ecology of everyday life as garbage is transformed into beauty.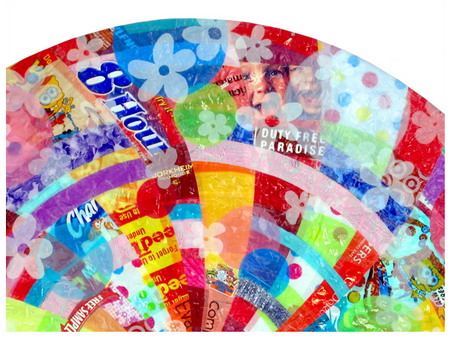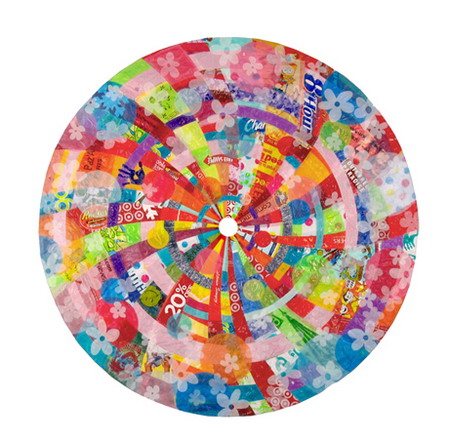 Recycled Fish Decoration [link]
Another bottle caps art is made by talented John T Unger. The whole fish is made from a mixed palette of blue bottle caps with a white face of Becks caps. The fins and tale are cut from recycled roofing copper. Absolutely stunning! Dimensions: 12.5" high by 44" long.