In the heart of Lviv, Ukraine, a 38-square-meter apartment defies the odds by proving that small spaces can be both stylish and functional. Let's take a closer look at this charming abode and discover the clever design features that make it stand out.
Double Workspace, Double Delight
The first thing that grabs your attention in this apartment is the ingenious double workspace separated by a glass wall bedroom. It's a space-saving solution that also adds a dash of modern flair. A teal accent wall behind the home office desk not only looks great but also subtly divides the room. Underfoot, a geometric area rug cushions your feet in the workspace, while a plush deep pile rug in the attached bedroom adds a cozy touch.
h/t: home-designing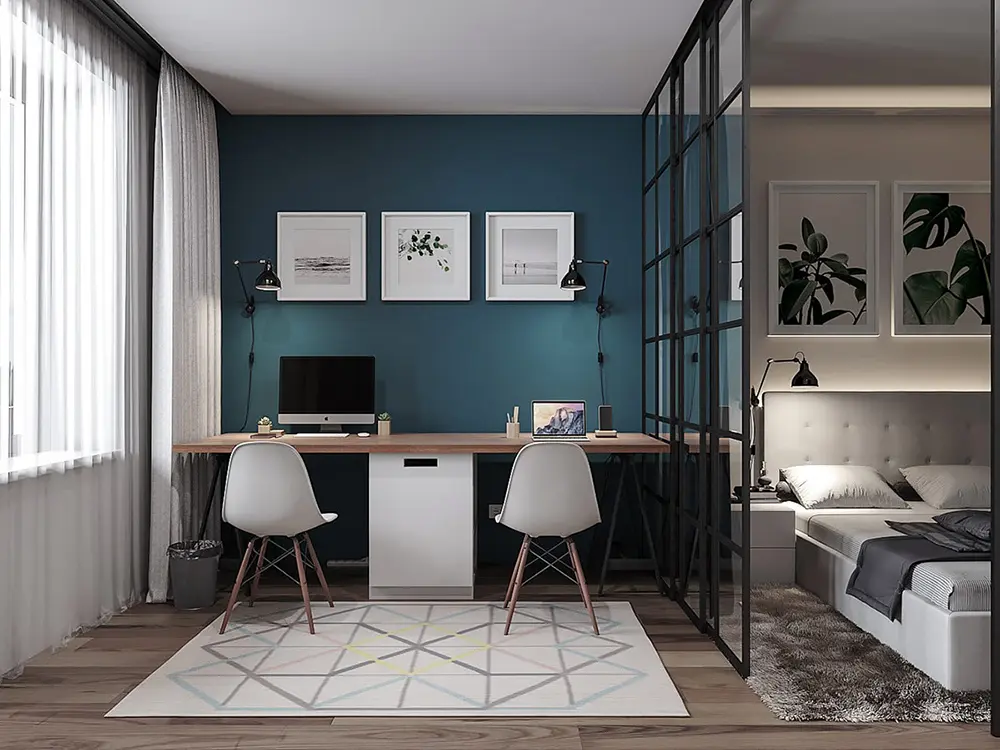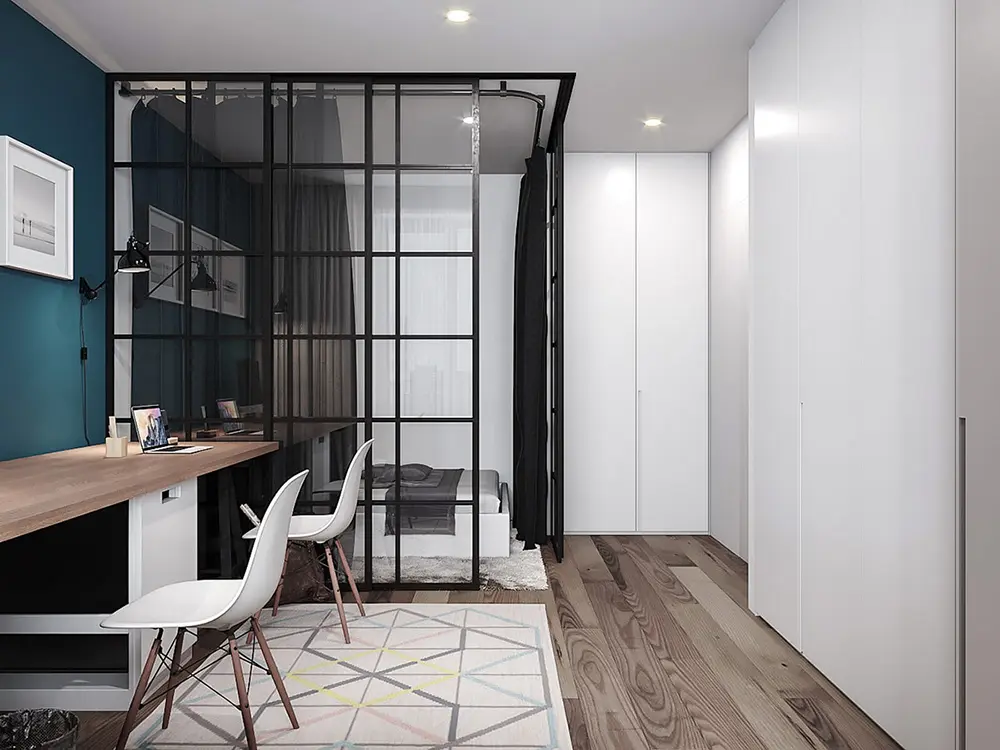 Sneaky Storage
Storage can be a challenge in small spaces, but not here. Sleek white closets line the walls, practically disappearing into the background. These understated storage solutions keep clutter at bay, maintaining the apartment's open and airy vibe.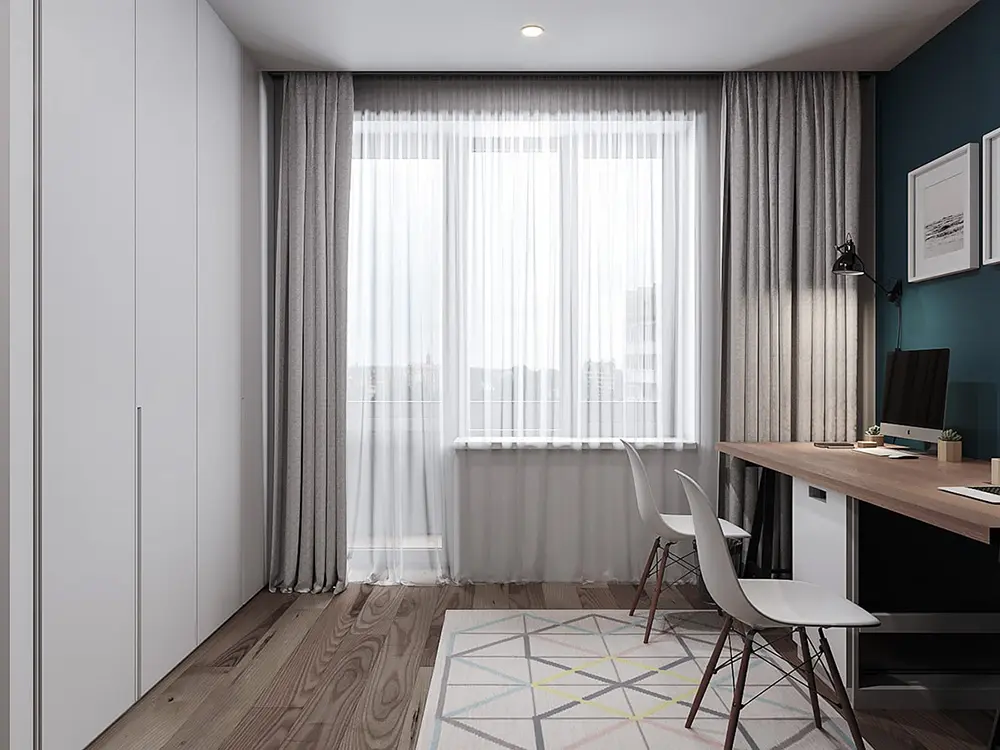 Kitchen with a Green Twist
The kitchen in this apartment is a lesson in smart design. An L-shaped layout maximizes space while keeping everything within easy reach. But what truly steals the show is the botanical art adorning the walls, injecting a dose of nature into the kitchen. The dining table set, strategically placed in front of this green oasis, creates a peaceful dining nook. Black appliances and countertops contrast with the white cabinets, adding a touch of sophistication.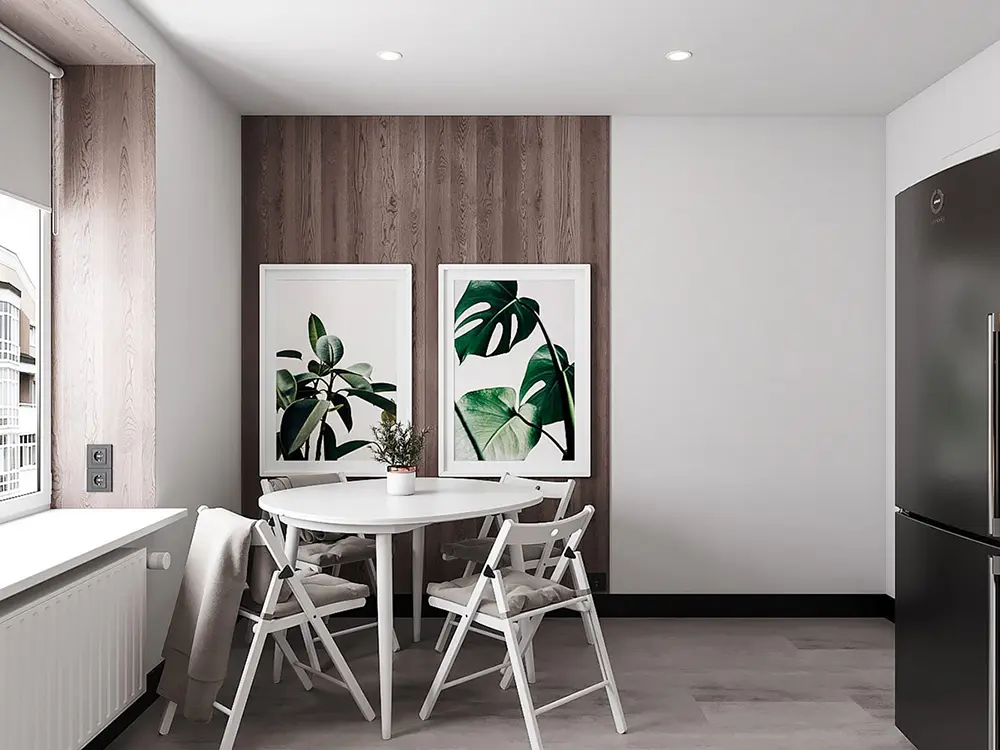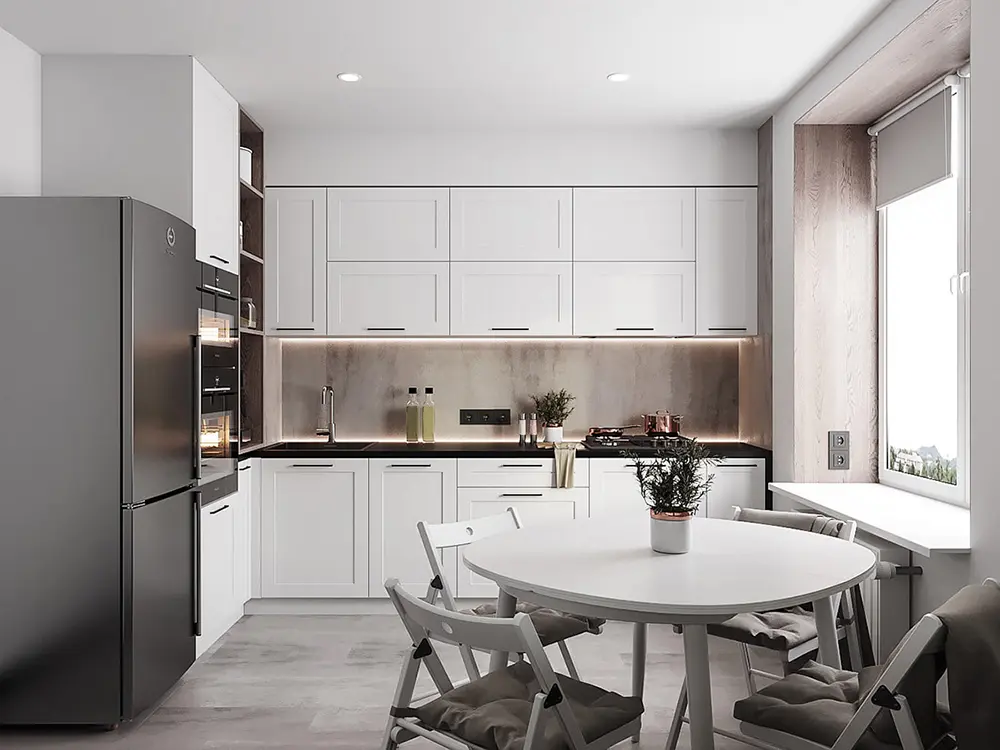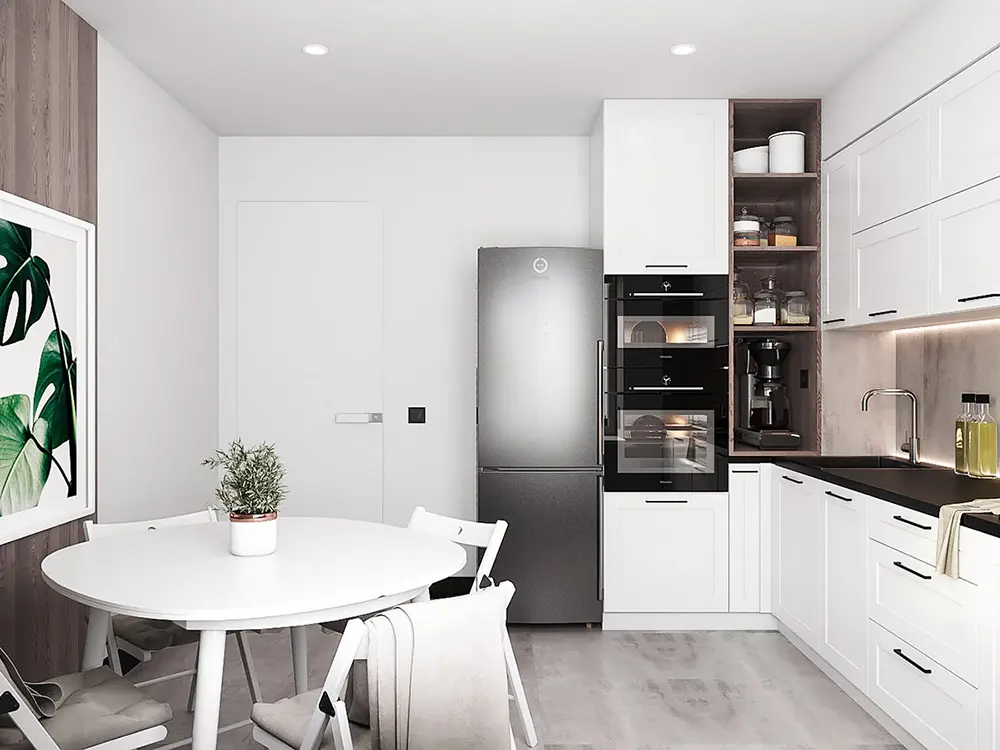 Inviting Entryway
The entryway sets the tone for the entire apartment. A wood-slatted wall serves as a functional home for coat hooks and a garment shelf, keeping your outerwear organized. A charming 'Home Sweet Home' rug welcomes you at the door and links the entryway with a tall illuminated mirror. Below the mirror, a handy shoe bench ensures your entry stays clutter-free.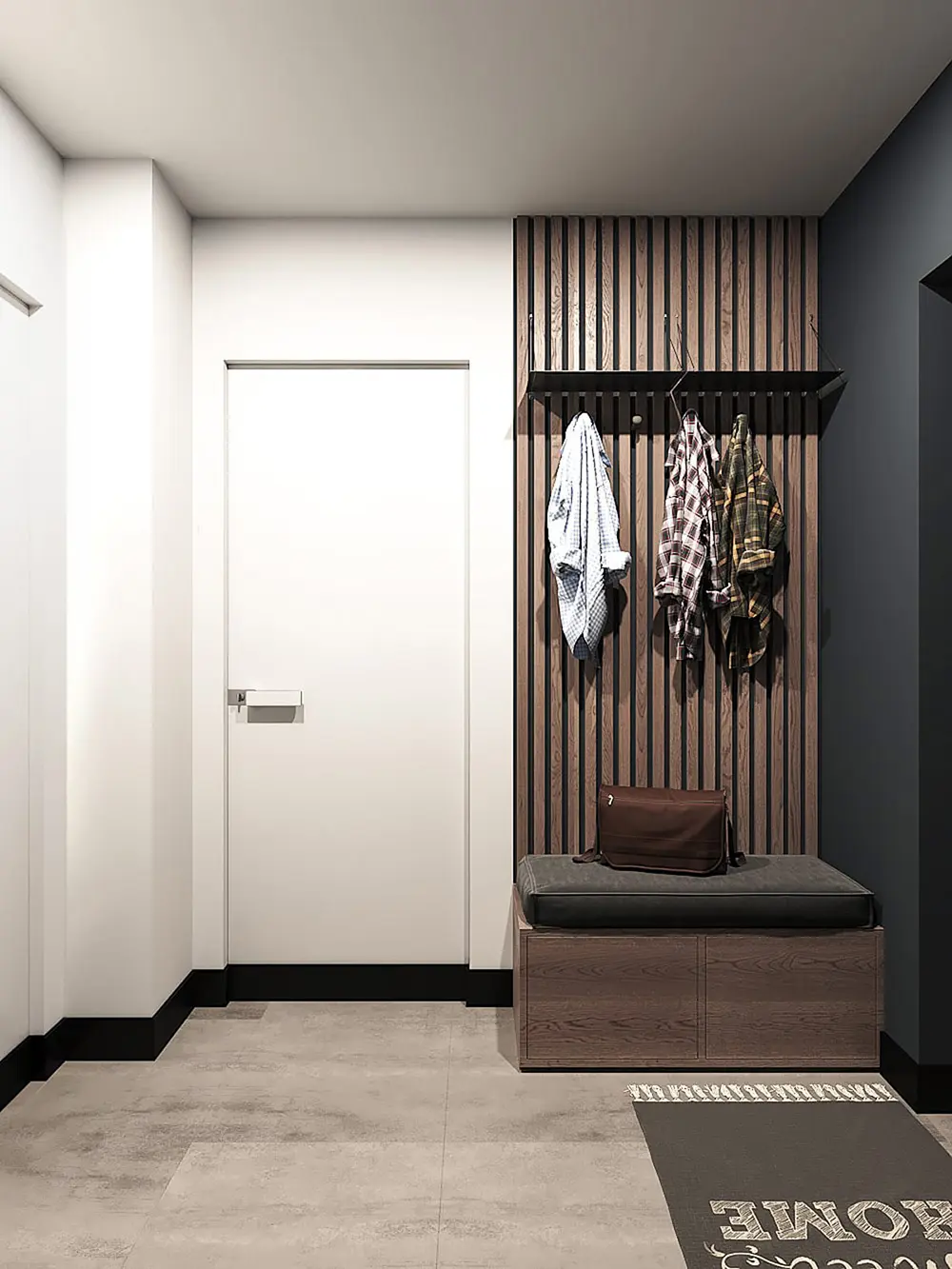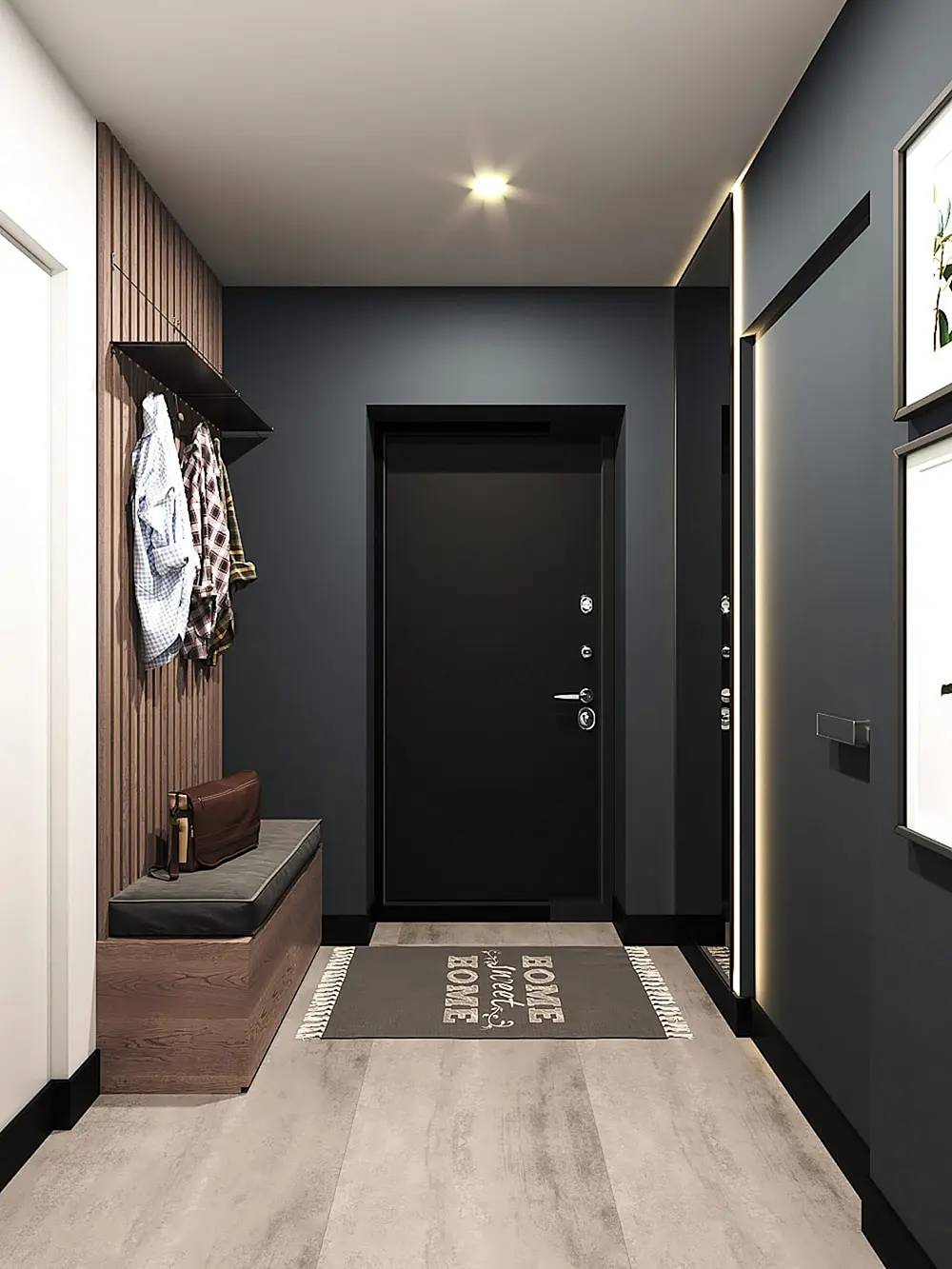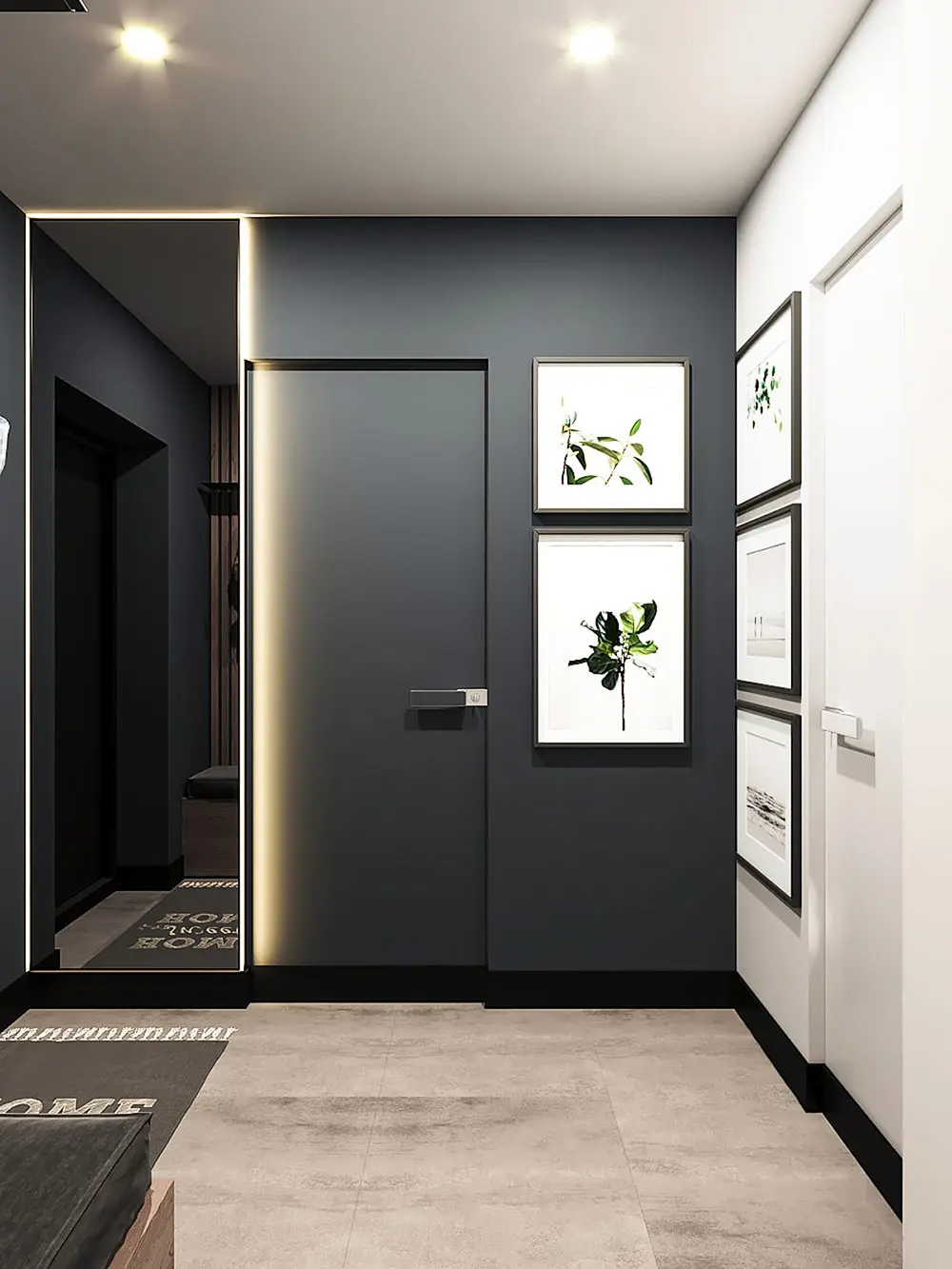 Elegance in the Bathroom
Even the bathroom in this compact apartment oozes style. An all-white vanity area is elevated by the addition of chic laundry baskets, offering discreet storage for your essentials. The bath screen, framed in bold black, adds a striking contrast to the predominantly light color scheme, infusing the space with drama.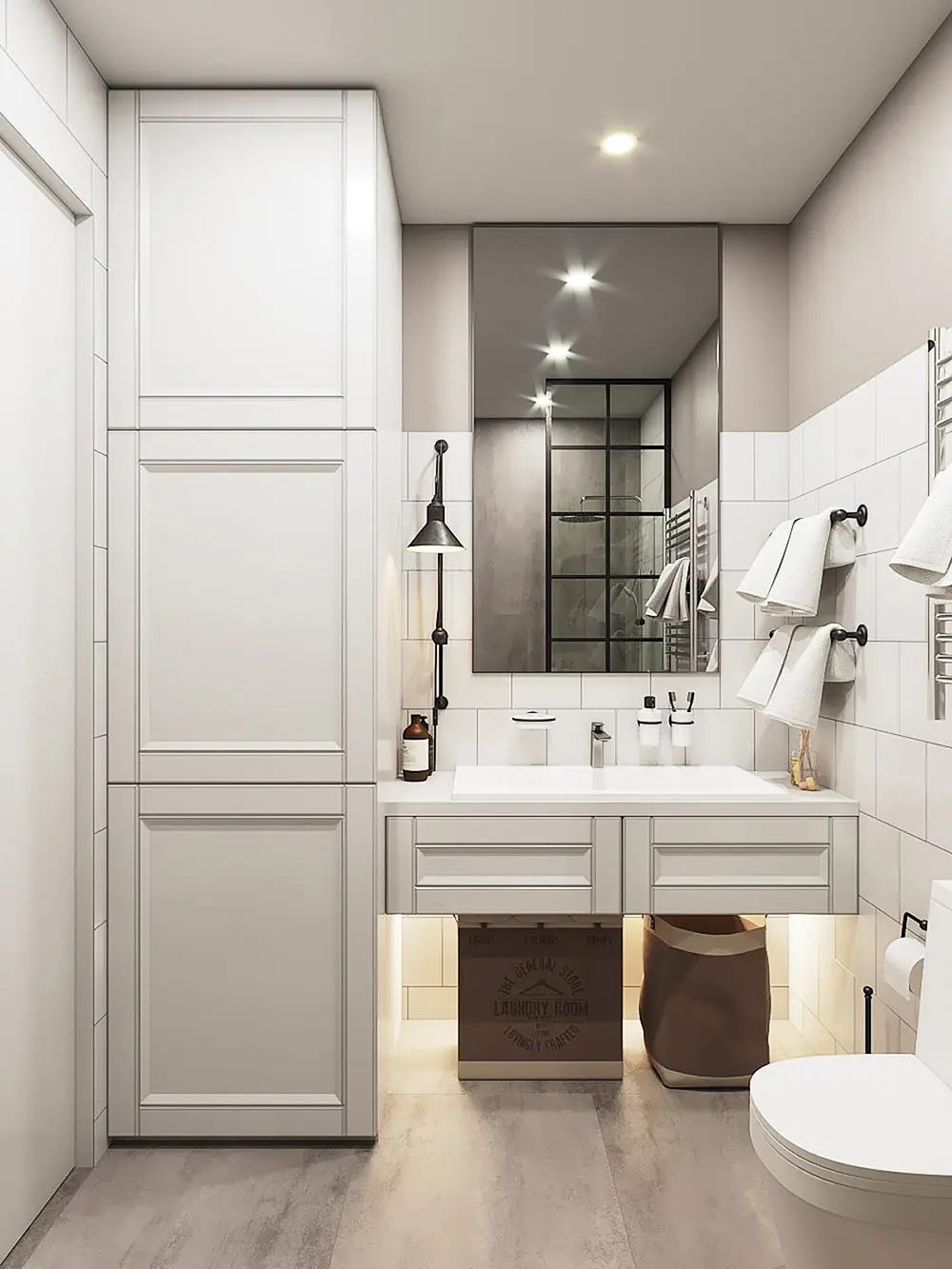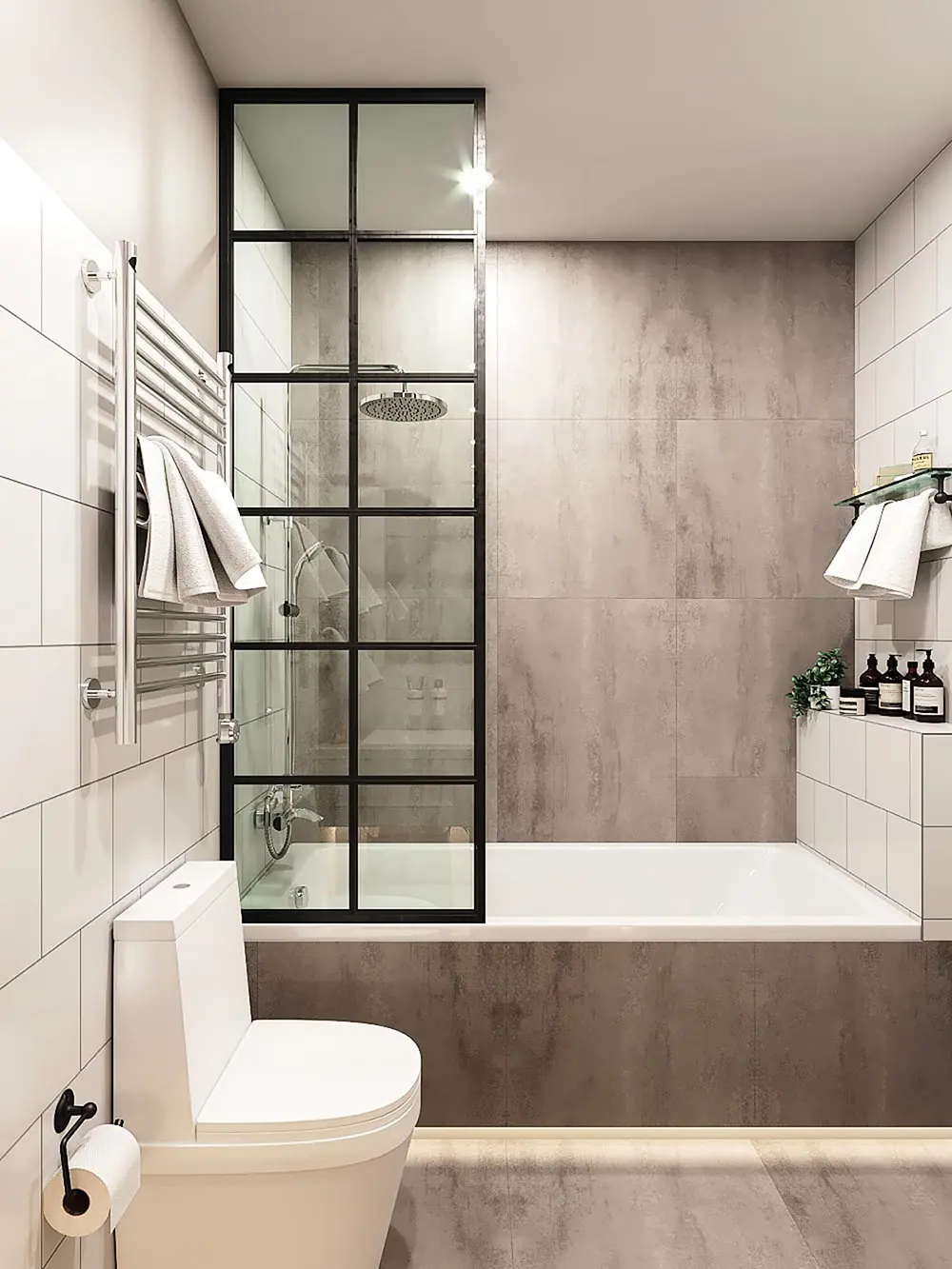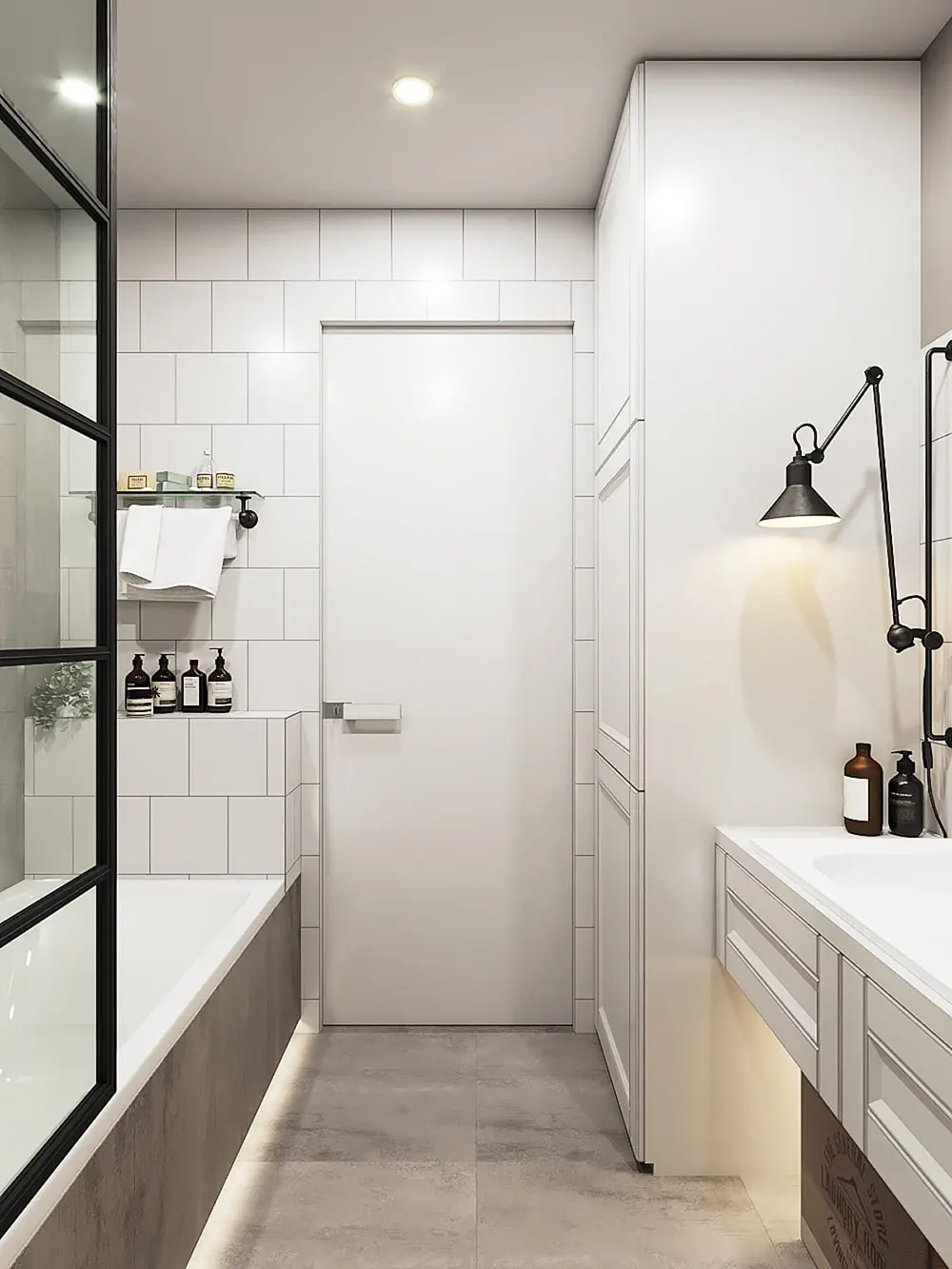 Conclusion: Small Space, Big Style
This Lviv apartment proves that size doesn't dictate style. It's a masterclass in maximizing space without sacrificing aesthetics. With its clever layout, hidden storage solutions, and artistic touches, this cozy haven is a testament to the idea that you can make a big impact, even in a tiny space. So, if you're ever in need of inspiration for your small apartment, look no further than this Lviv gem.