A lot of us enjoy a drink or two at the end of the day. For some of us, having a drink at home is a better experience than going to our local pubs or bars and therefore should be made even more special.
If you, too, enjoy a tipple from the comfort of your own home, then why not make it an occasion?
Instead of keeping your favorite spirits in the kitchen cupboard along with the tins of food and dishware, have a dedicated drinks cabinet in your home instead. A drinks cabinet can be a luxurious addition to the home and can make the everyday more special.
There are many options these days for drinks cabinets, and it is possible to find something suitable for your home, no matter the space you have available.
During the pandemic, people found ways to make their favorite hobbies feel just as special at home. While our freedoms have returned and it is now possible to go to bars and pubs whenever we feel like it, this is no reason not to improve your home with little luxuries like this.
In this guide, we are sharing everything you need to know about drinks cabinets and sharing some of the best luxury drinks cabinet ideas to suit any home.
What Is A Drinks Cabinet?
A drinks cabinet, which may also be referred to as a home bar in some locations, is a great addition to the modern household.
It can be a stunning addition to any room due to the wide range of designs now available, as well as being a practical object. If you like to have a drink in the house, then you have most likely collected bottles over the years.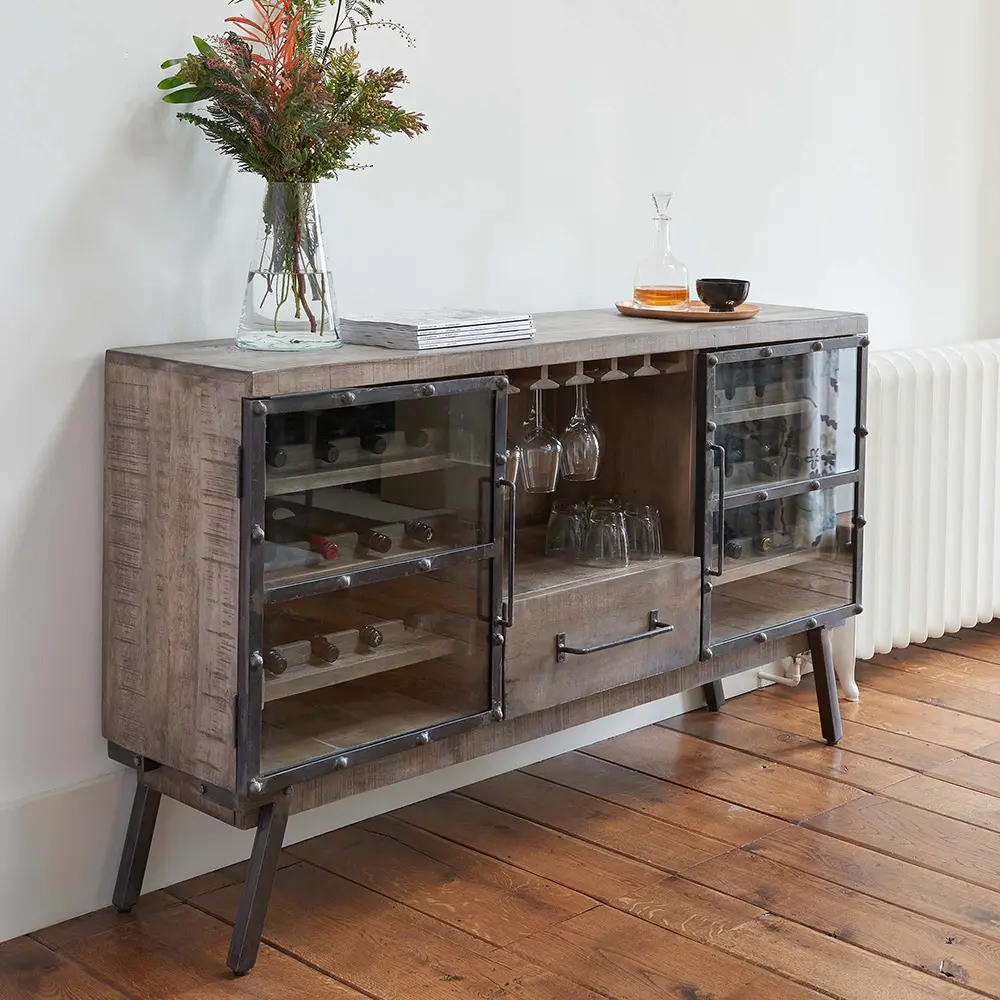 Many people get bottles of spirits and wine as gifts and have nowhere to put them. A drinks cabinet can be the solution to this issue, as well as becoming a talking point in the home.
Having a drink at home may not feel like such a big deal, but it can be made more luxurious with a dedicated drinks cabinet.
This storage solution can be used to keep all your bottles, drinkware, and accessories in one place. Whether you have guests over or just fancy a glass of wine at the end of the day, going to the drinks cabinet can make this feel like more of an occasion instead of going through the kitchen cupboards hunting for your favorite tiple.
A drinks cabinet can take many forms these days, ensuring there is going to be something to suit all homes.
From the classic glass cabinet to a British telephone-box-inspired piece, there is certainly going to be something that you can see in your home. What is great about this kind of furniture is the fact it is practical but also attractive, allowing you to continually style your home and keep it organized.
If you do enjoy a drink, then having a dedicated cabinet for your glassware and bottles is a wonderful idea.
How To Style A Drinks Cabinet In Your Home
A well-stocked drinks cabinet is a fun addition to any home, and there are many options for you to consider.
Due to how popular it now is to have a bar at home, with many homes preferring to spend money on bottles of spirits and wine to enjoy in their own time instead of going to the bar, there are now many brands offering drinks cabinets in their own style.
Of course, the main focus of any drinks cabinet or bar is the drinks that are stored there. This is the first thing guests will want to look at when they enter your home, and it is a good idea to have a variety of things in your home bar. With a mixture of bottles, you can also offer cocktails to your guests, which will certainly leave a good impression.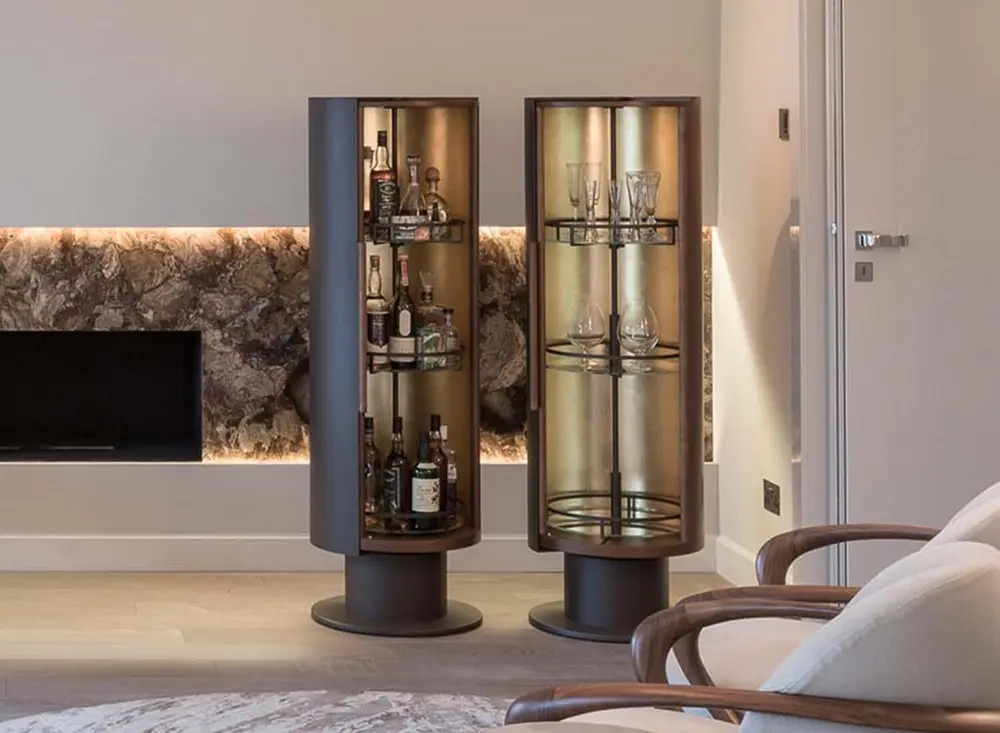 You do not have to break the bank to stock your drinks cabinet. The best thing about having a home bar is the fact you can control what is in stock at all times. Unlike going to the bar, you can choose to have only your favorite spirits and mixers in at all times, and you do not have to get charged every time you want a refill!
As well as using the bottles of drinks to decorate the cabinet, you can carefully consider the glassware you store here. A drinks cabinet is the perfect excuse to invest in some beautiful glassware because not only will it be used to serve drinks, but it can also become part of the styling.
Of course, if you do not have a particular taste for glassware, you can opt for a closed cabinet. This means that you will not see what you store inside but still have access to drinks whenever you want.
When it comes to drinks cabinets, there are many options these days, and you can find something that will suit your home perfectly.
You will want to consider more than just the appearance of the drinks cabinet when trying to find the best one for your home. While the style is important, you also want to consider the size and capacity of the drinks cabinet to ensure it is the right fit for your home.
Where the drinks cabinet will be placed in your home can also influence your choice of the right one. If there is space, drinks cabinets can be a great addition to the living room or dining room, but this is not always the case.
To accommodate all needs, there are many designs of drinks cabinets now available so you can find something to suit your home, the kind of drinks you like, and the space you have available.
With such careful consideration, a drinks cabinet that is always stocked with your favorite beverages is a luxurious touch to your home that makes every day more special.