This chic family home, designed by IM Interiors, blends warm gray, greige, and wood accents for a stylish and inviting atmosphere. Soft gray hues provide a soothing backdrop, while live-edge wooden furniture adds character and texture. Let's explore the open-plan living space, attractive home gym, and contemporary bedrooms.
The open layout features a floor-to-ceiling bespoke bookcase, marking a visual divide between the sitting area and kitchen. A wood-slatted ceiling panel aligns with the bookcase, creating a useful zoning indicator. Built-in terrariums and planters add natural elements throughout the home.
The modular sofa creates distinct zones, and live-edge sofa tables enhance the formal living room. A spacious dining area accommodates up to 10 people.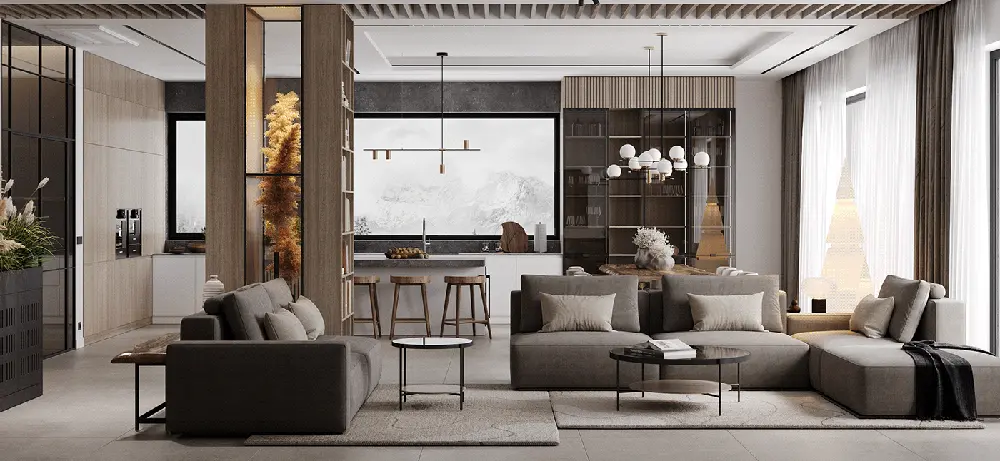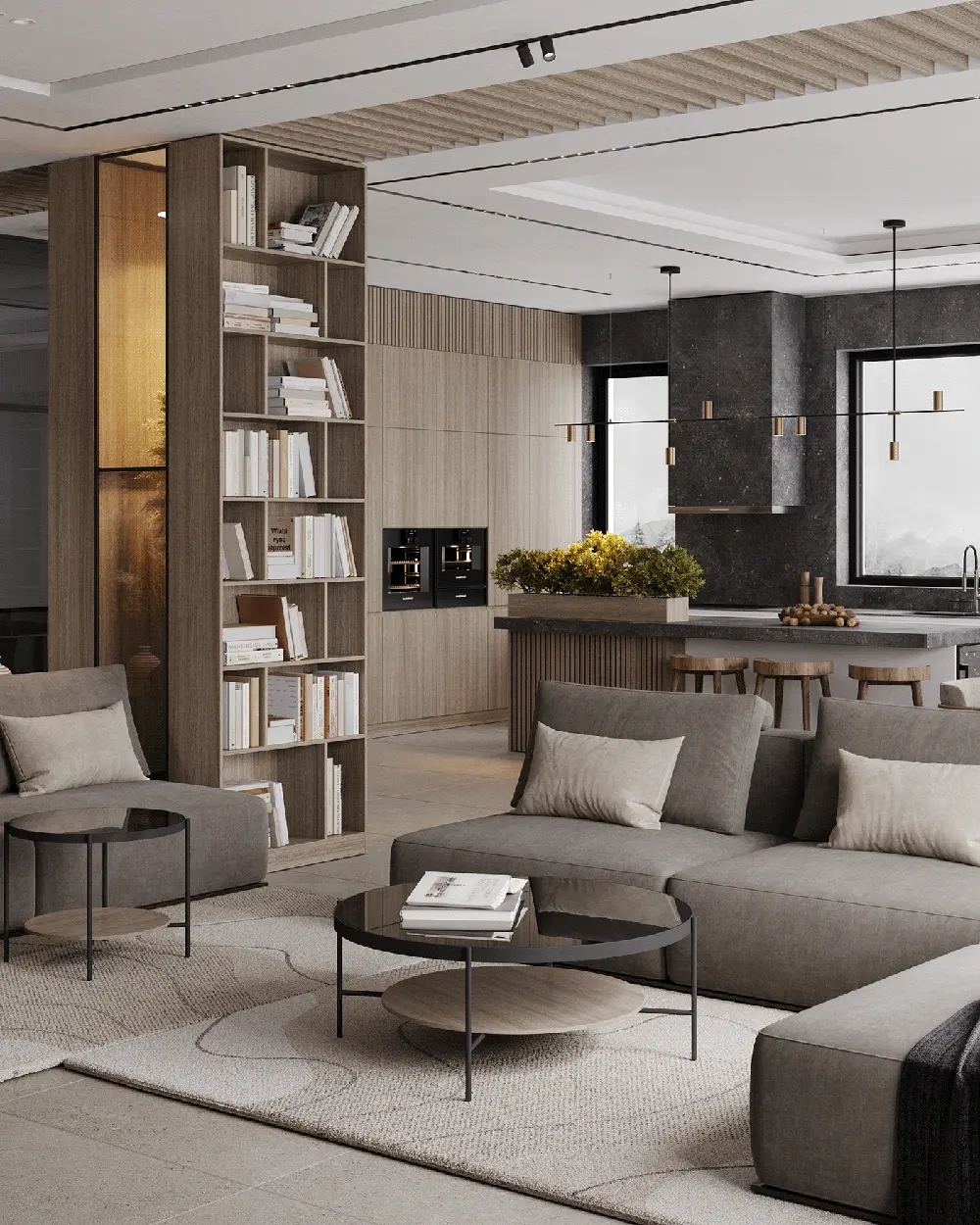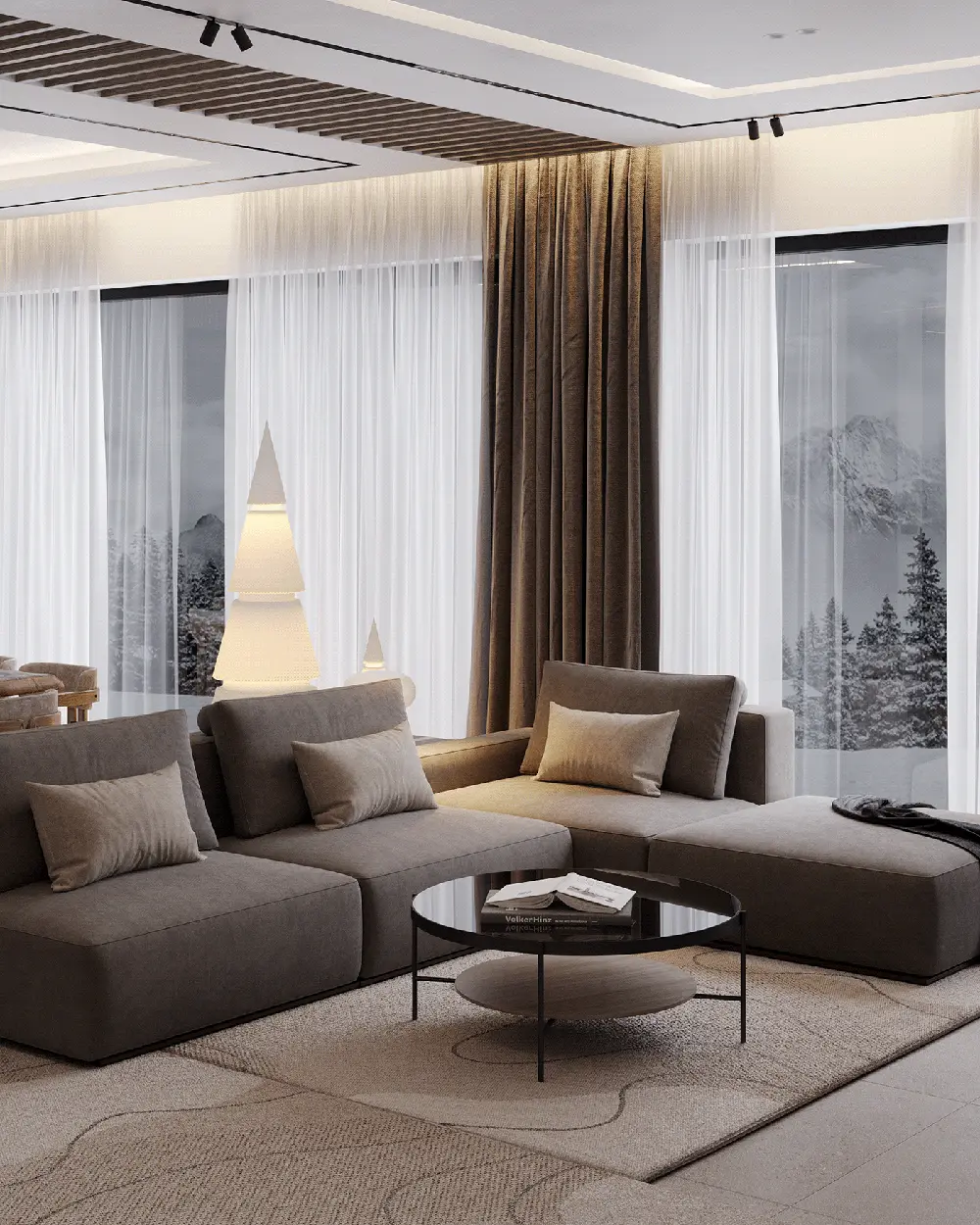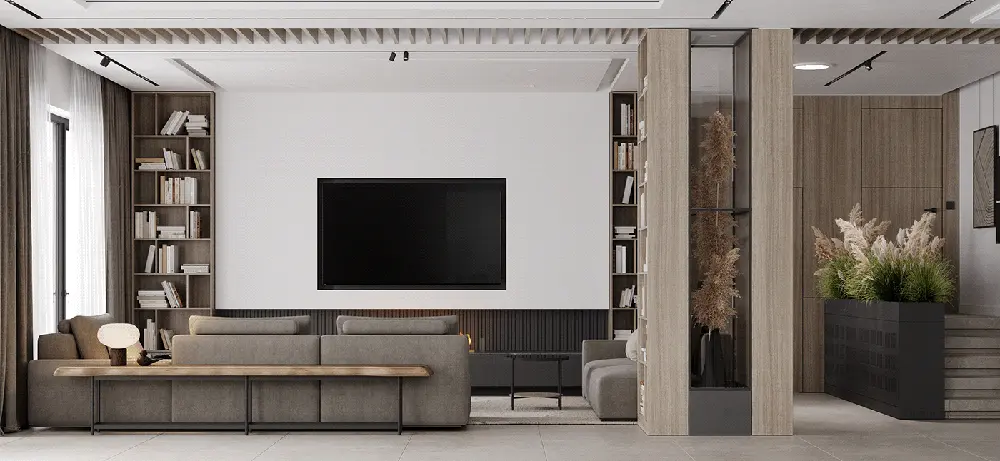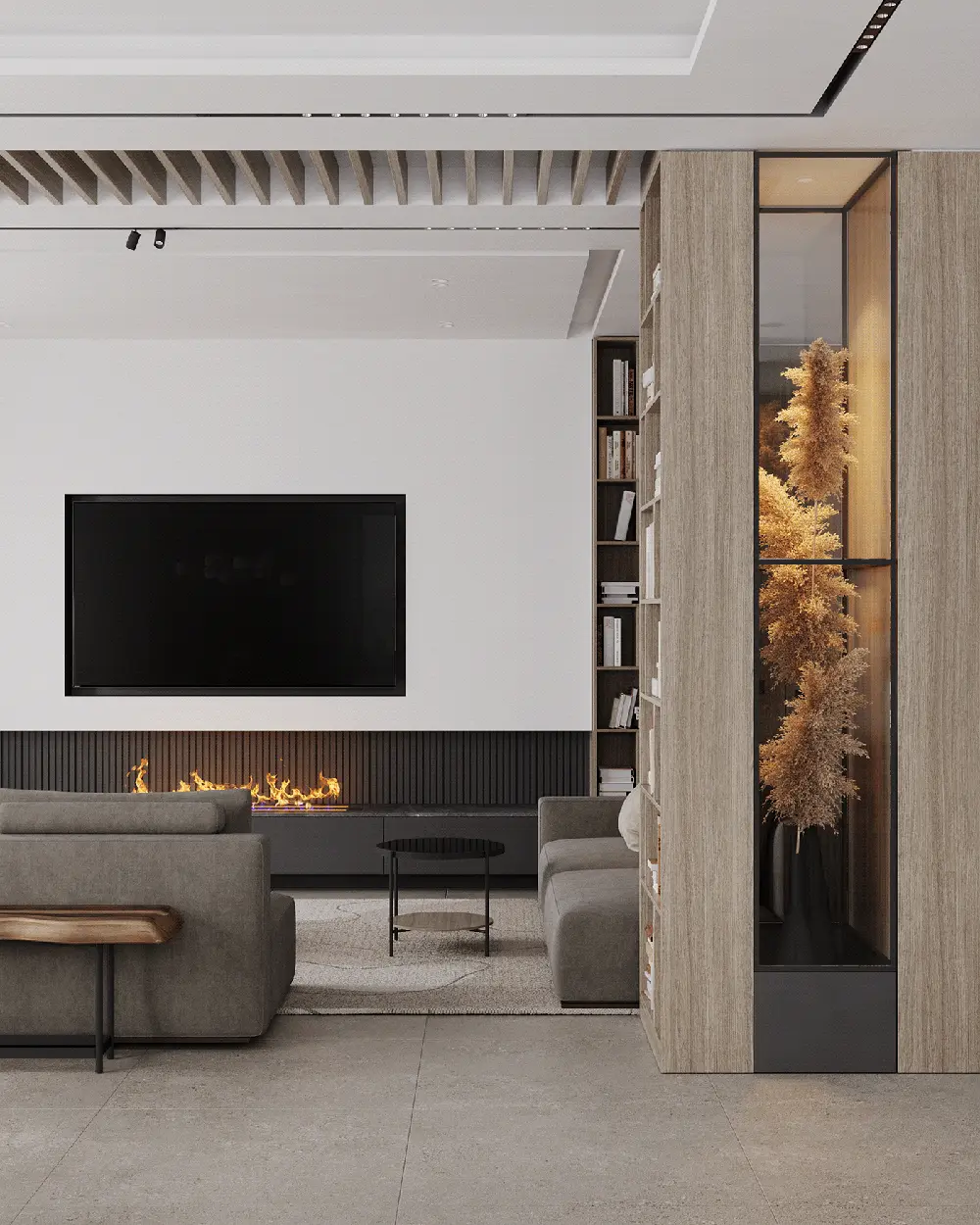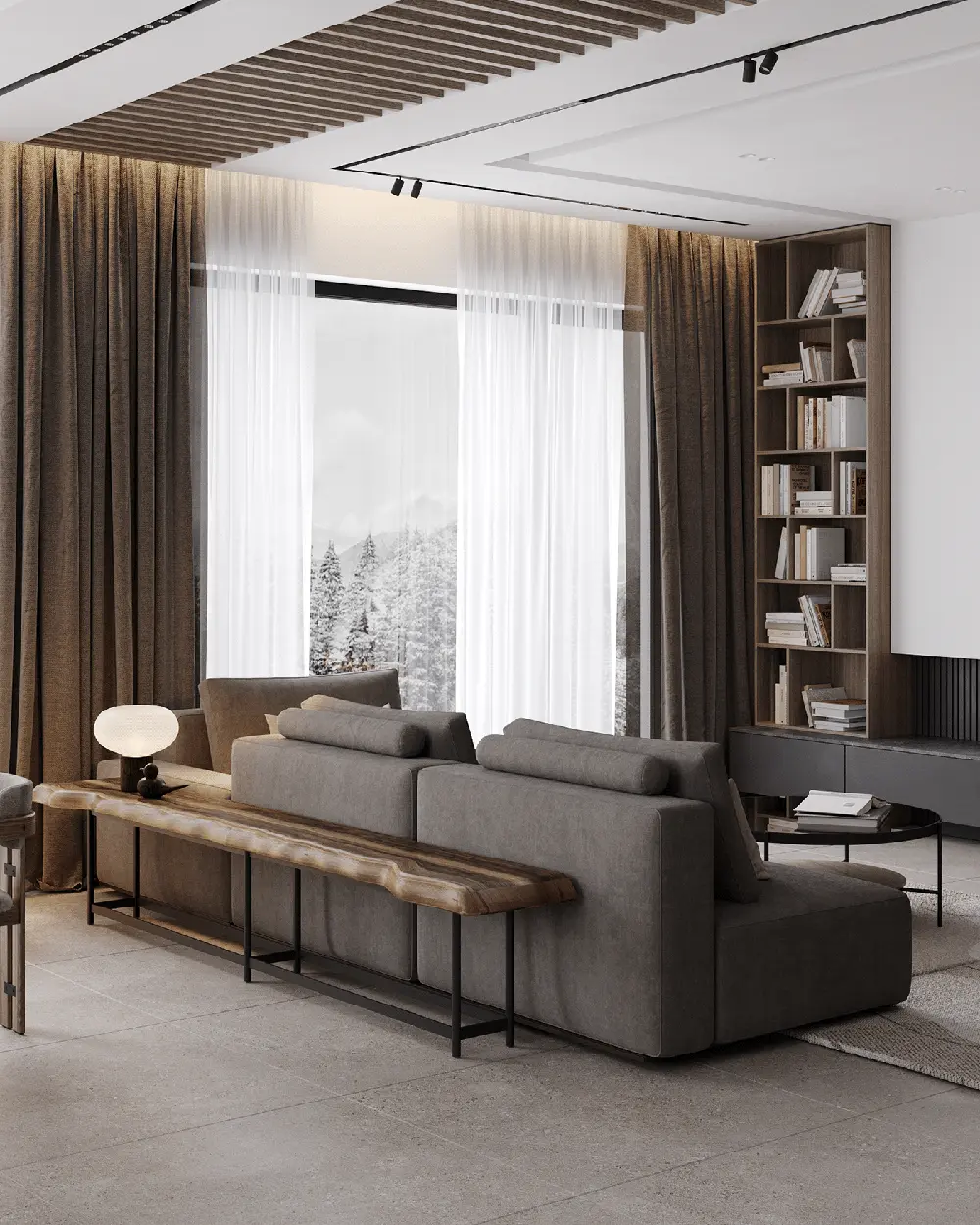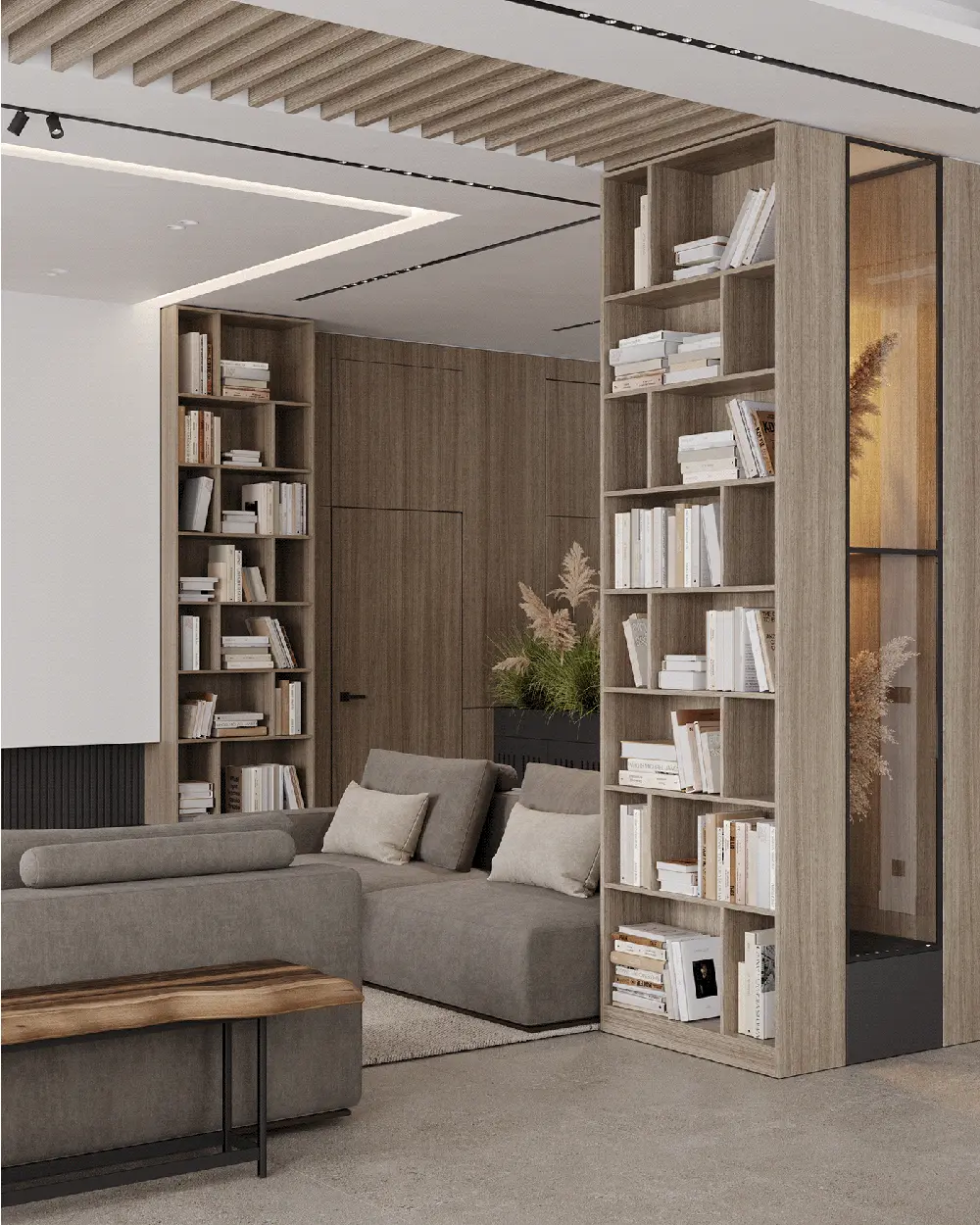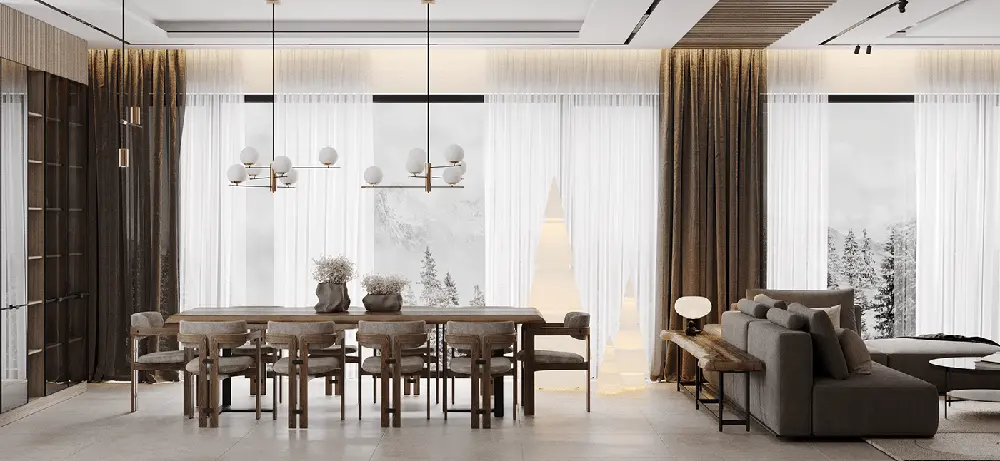 The central kitchen island stands out with a built-in planter and offers a stylish contrast with the black and white elements. Wooden accents, such as salt and pepper shakers and bowls, add warmth to the cool backdrop. Illuminated stairs lead to the split-level floor plan.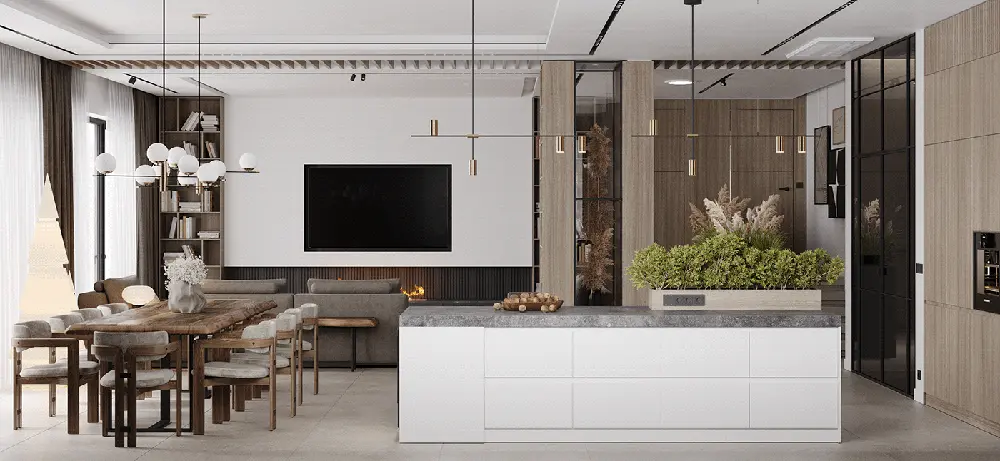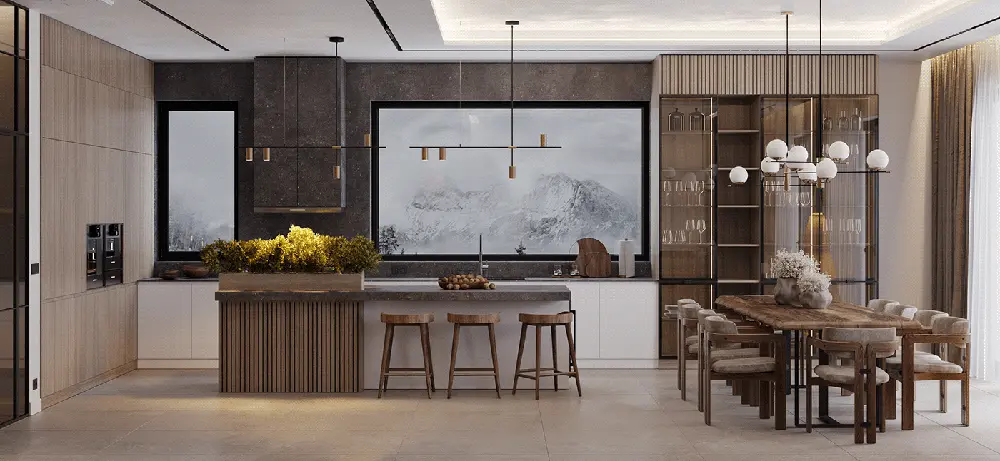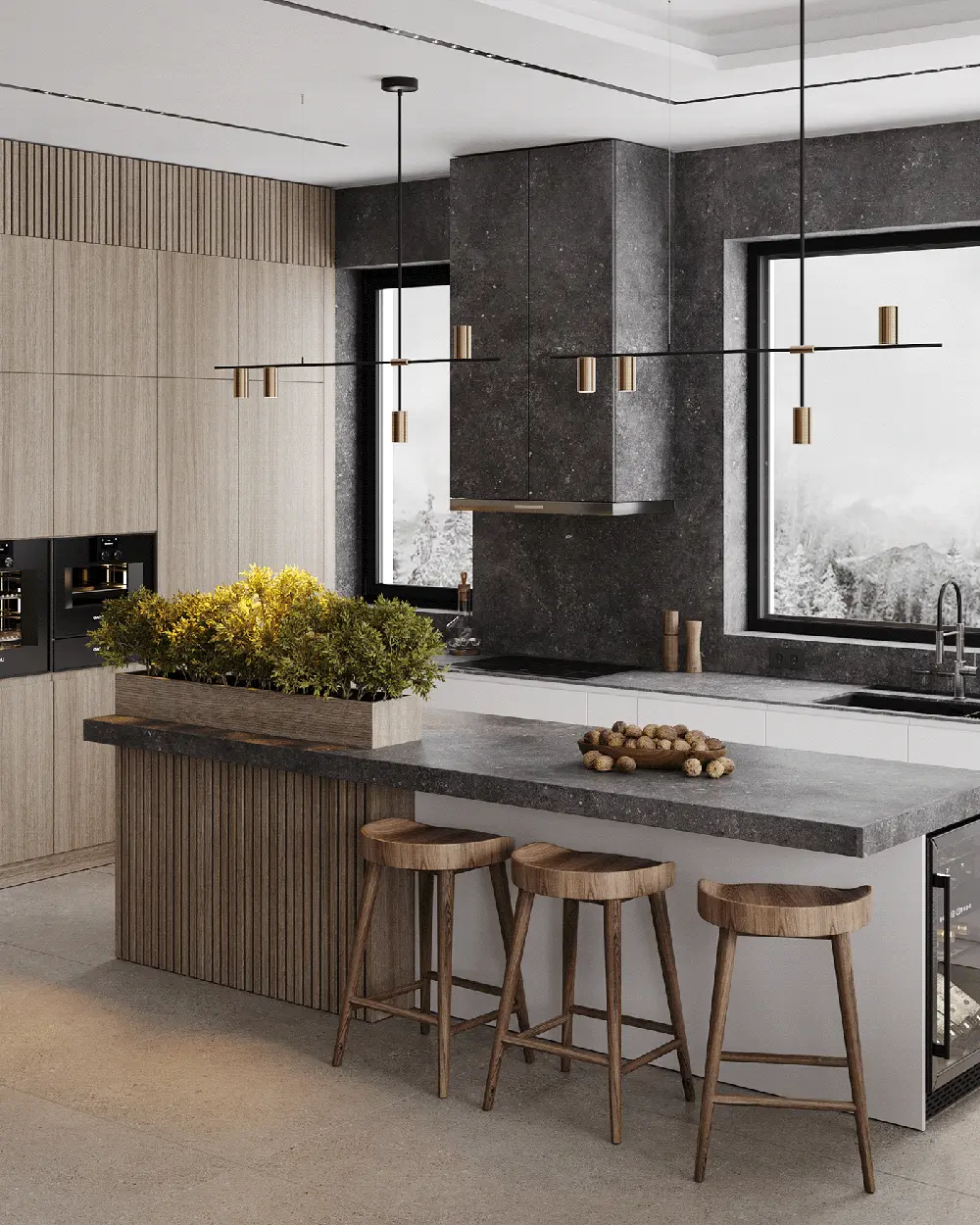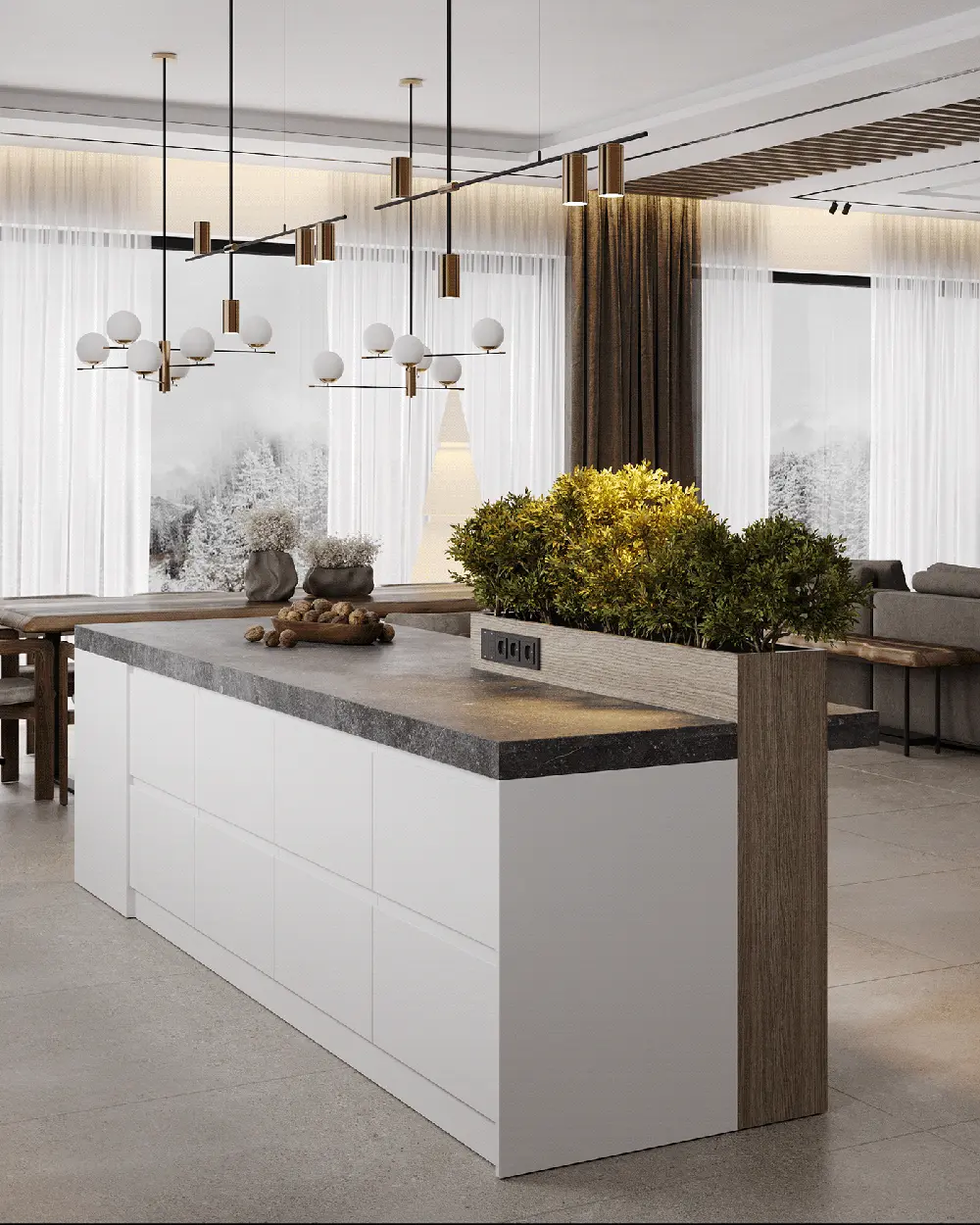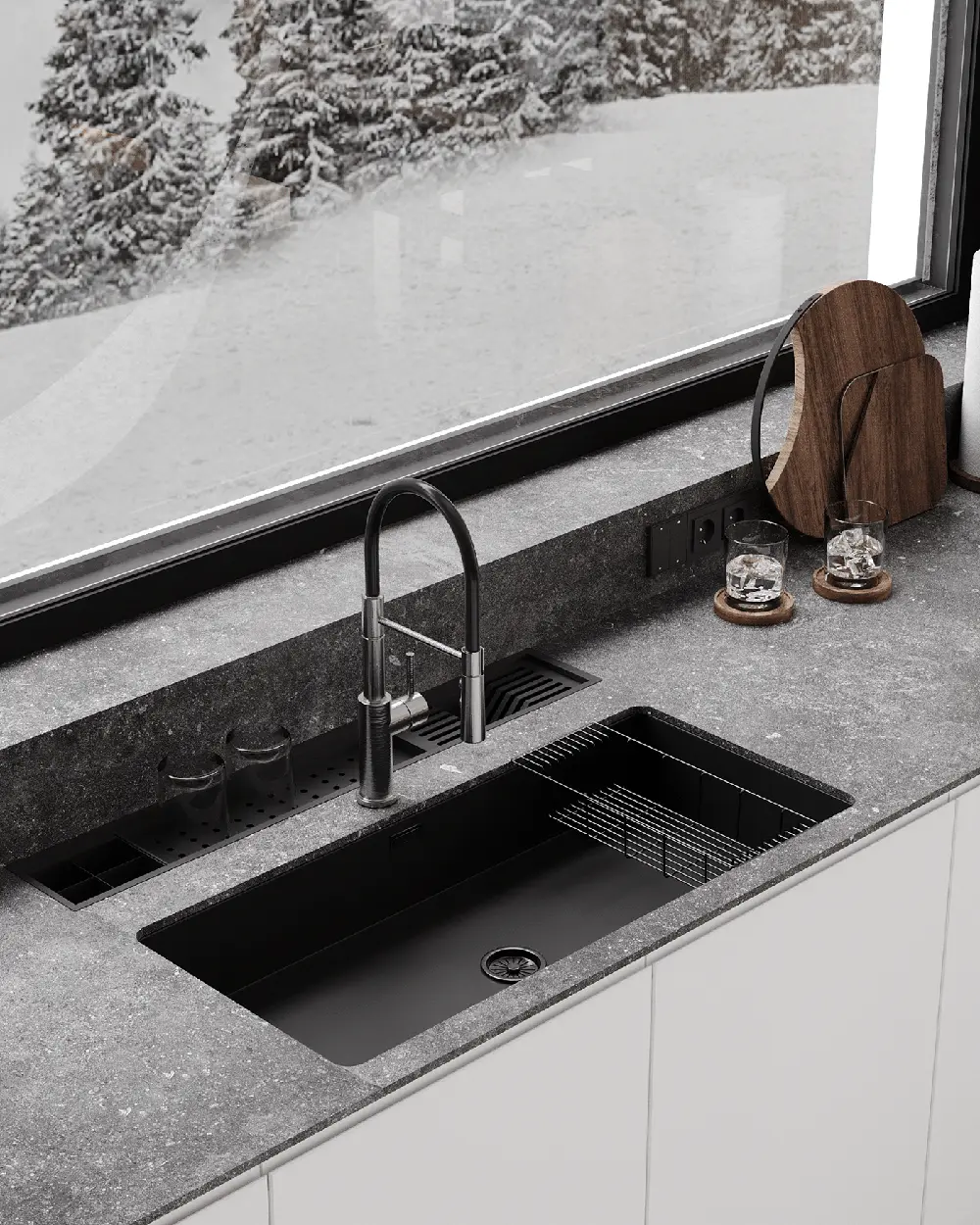 The home gym features custom wooden planters and elegant pampas grass for an appealing aesthetic. In the master bedroom, a modern gray bed and coordinating chaise lounge create a stylish retreat. Pendant lights and a wood-clad corner add texture and character. The second bedroom showcases clean white panel molding, while the kids' bedroom bursts with life through moss green accents, upholstered beds, and playful space-themed figurines.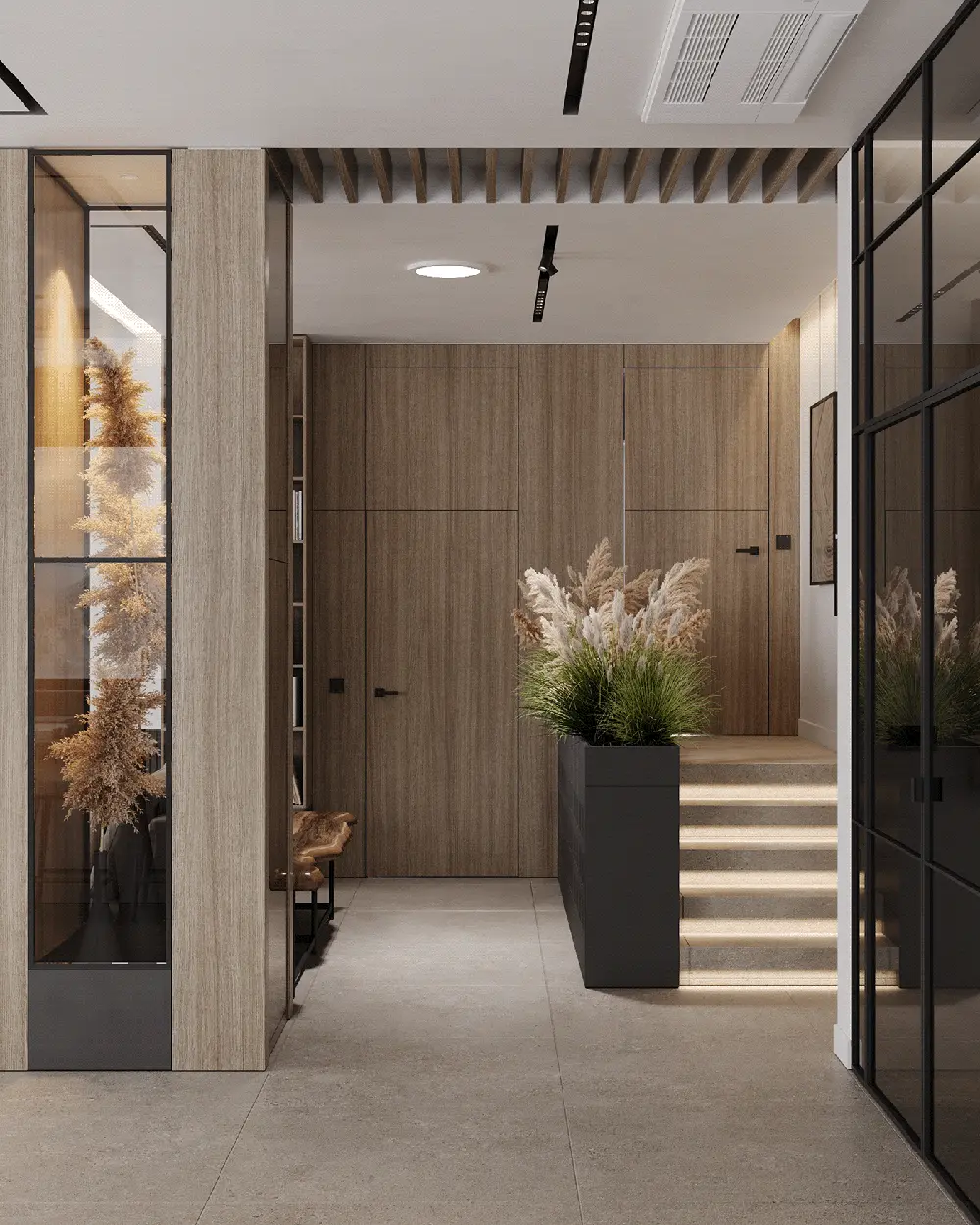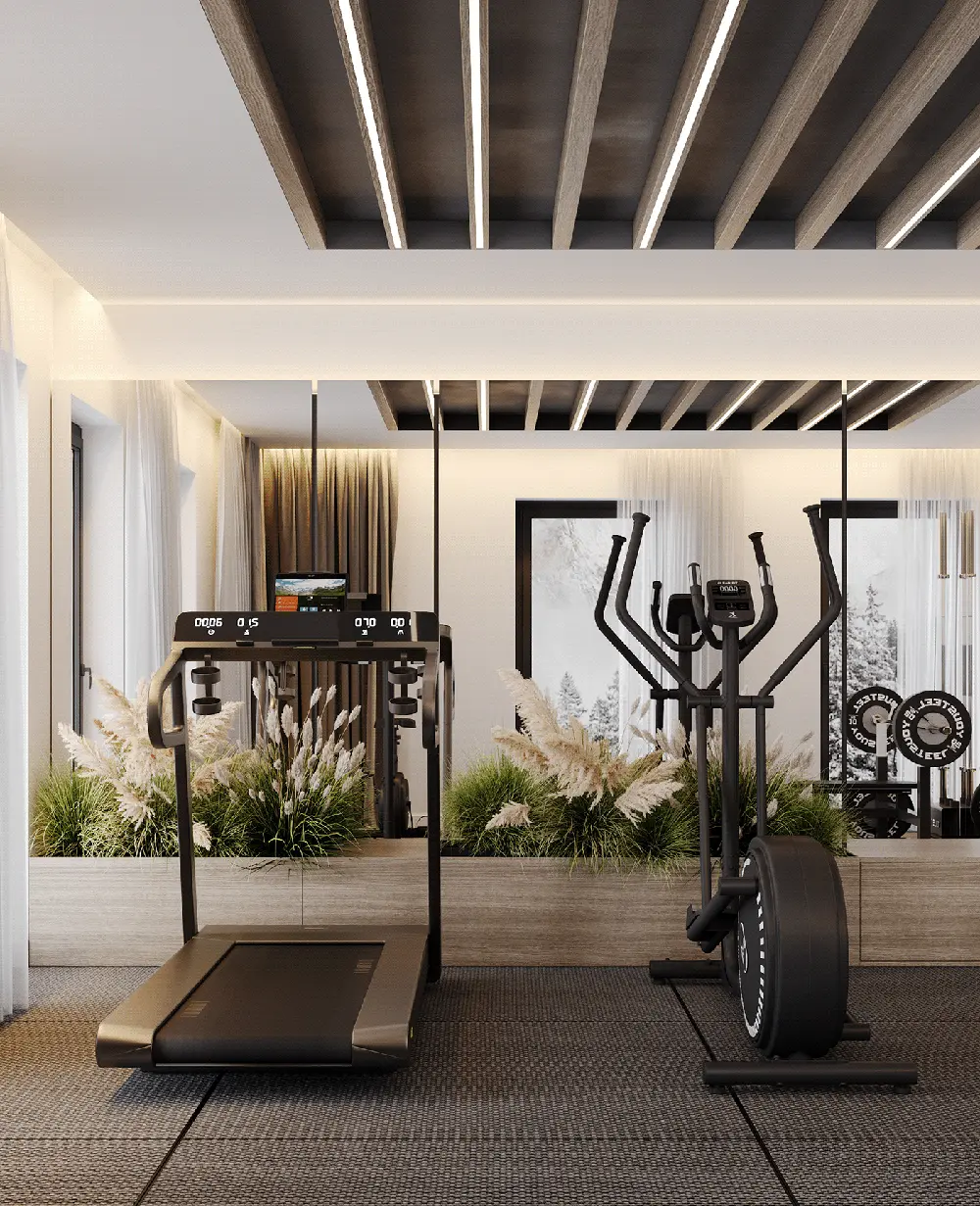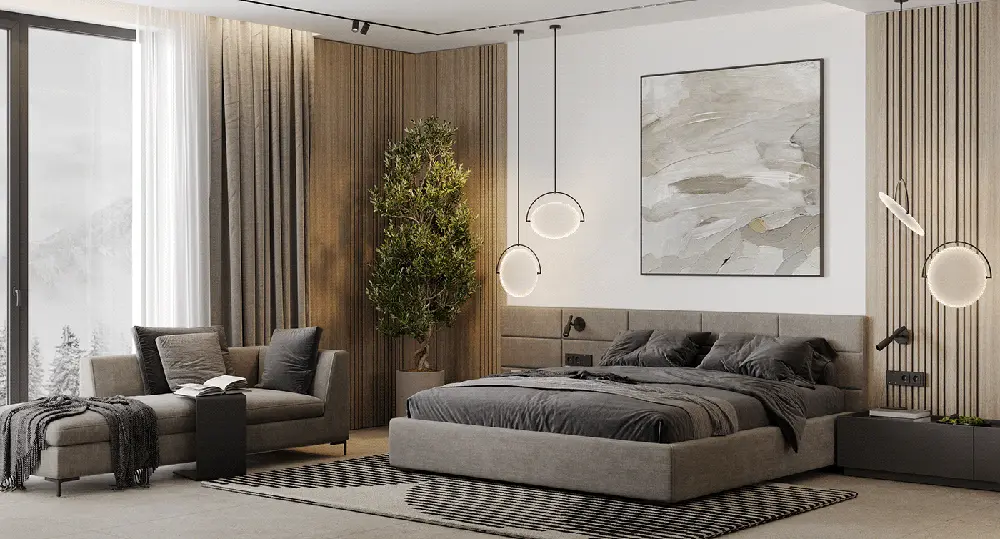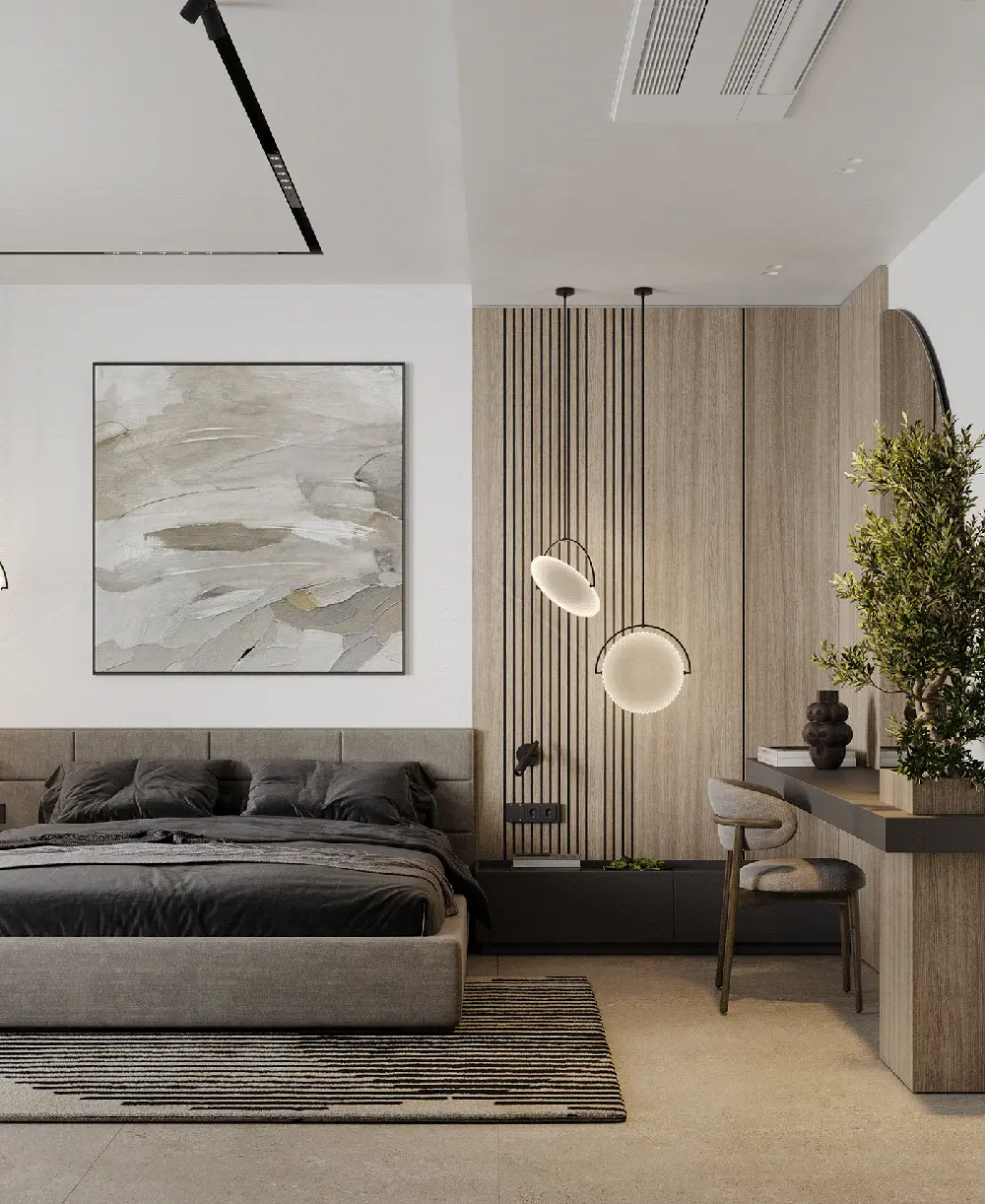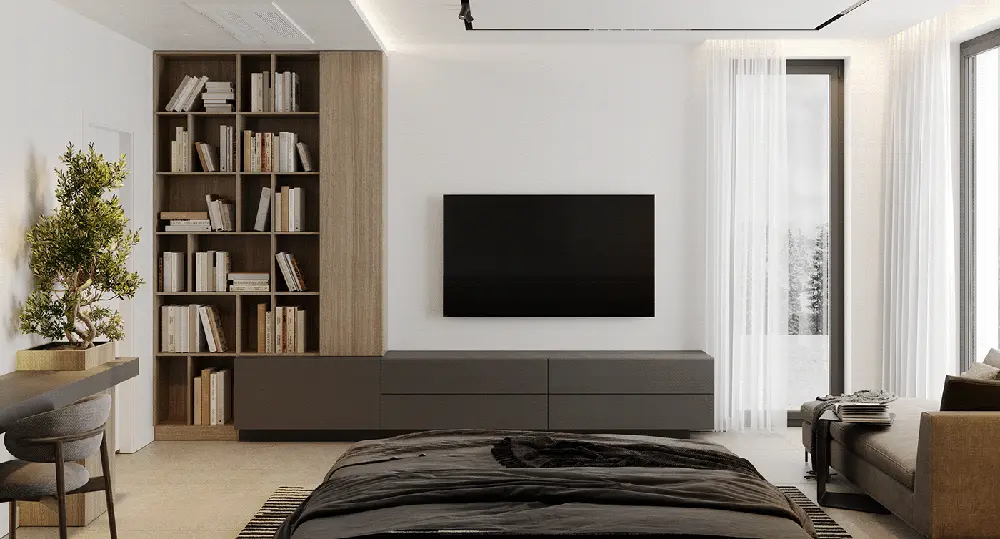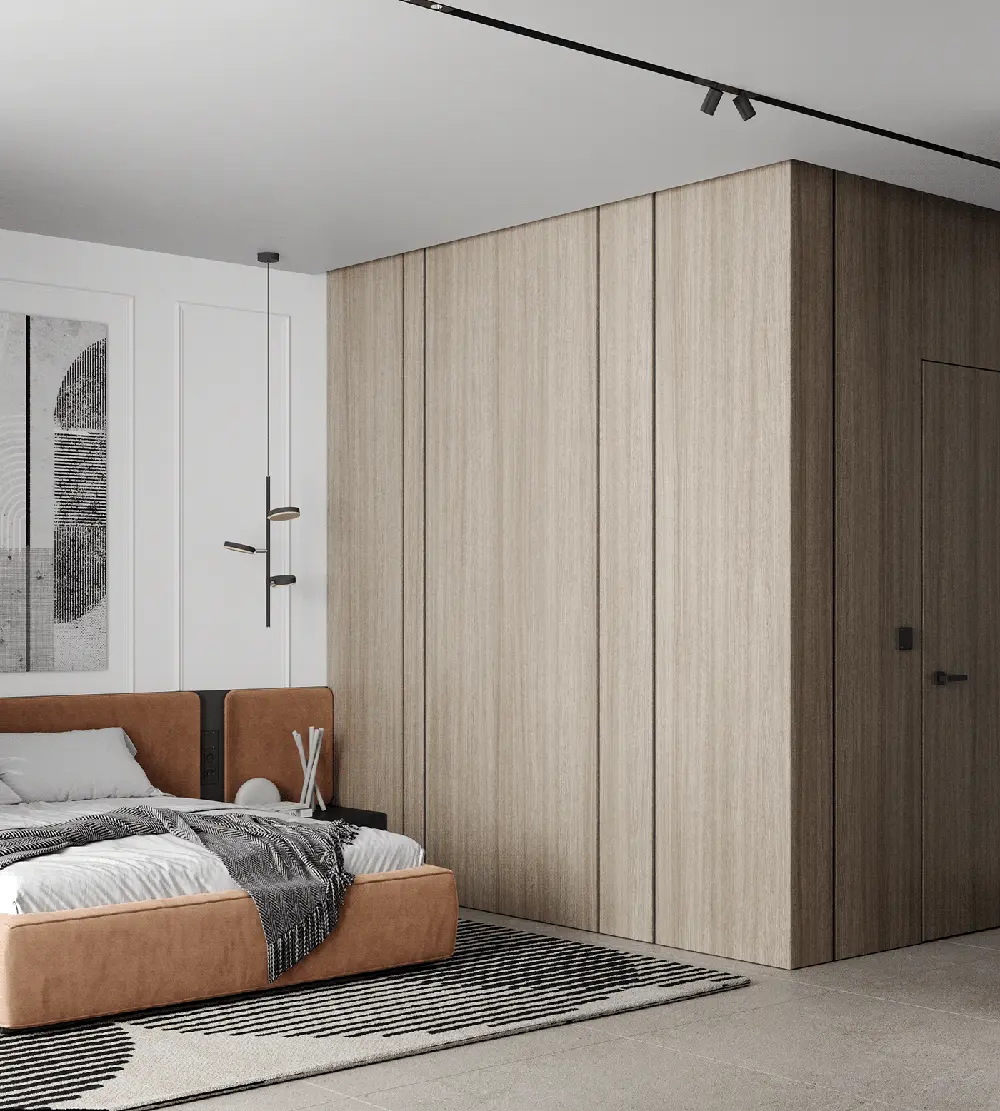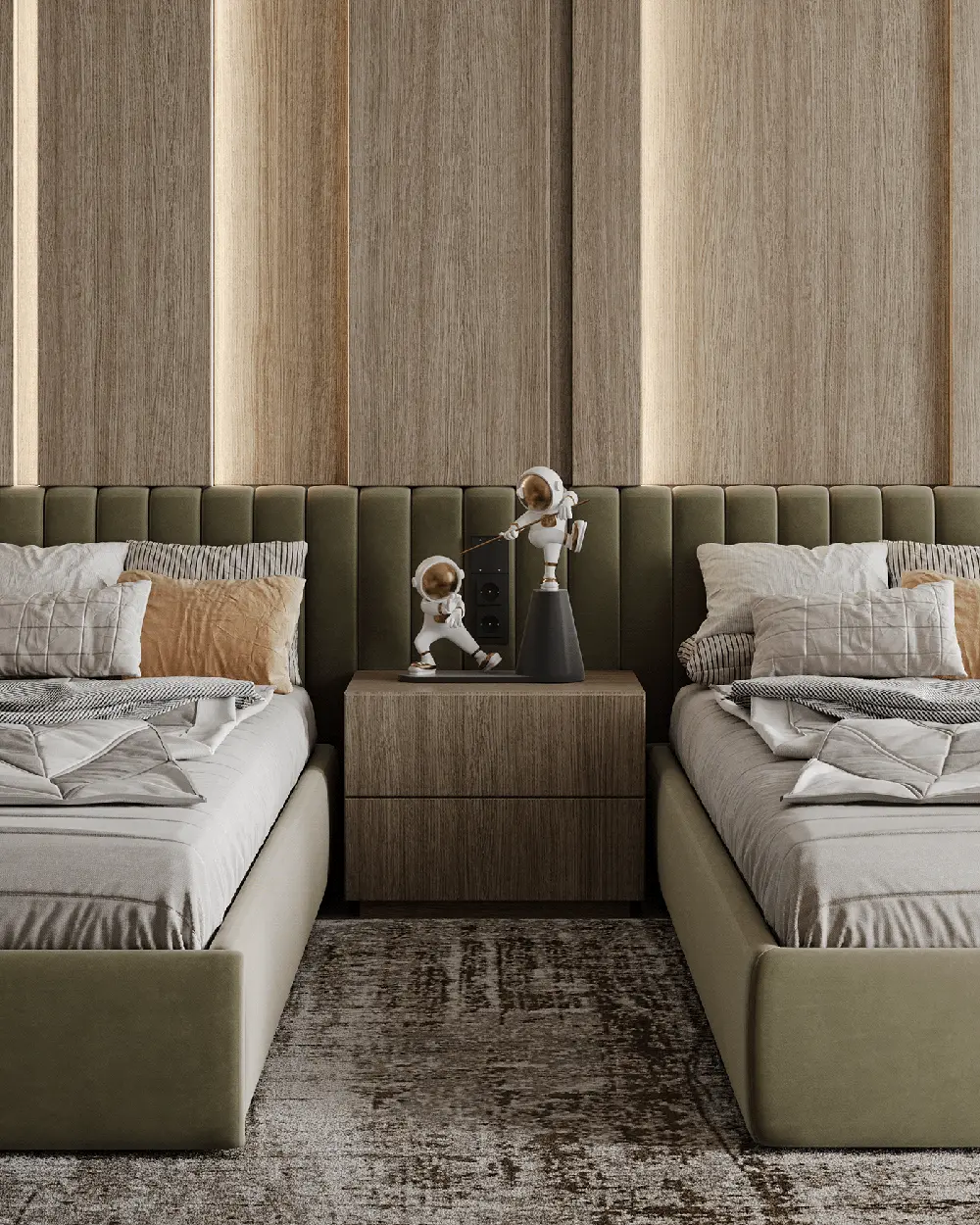 This chic family home effortlessly combines style, functionality, and natural elements, creating a warm and inviting space for the whole family to enjoy.