Relocating to a place can bring excitement and a welcome change into your mundane routine. However, a house move, especially one where you have to travel a fair amount or long distance (over 400 miles), is not all peachy. Therefore, you'll need to select the full-service movers who will support you throughout the tiring, demanding process. With numerous options available, gathering all the information is vital before choosing and selecting a full-service moving company in your area.
Finding the right professionals to handle your house move won't be an issue if you are a seasoned house mover. But, for first-time movers, here are tips and guidance on choosing full-service movers for a seamless and stress-free move.
Conduct Research and Seek Recommendations
When it comes to finding full-service movers, conducting research is essential. For instance, if you are moving long distances, look for long distance movers who specialize in interstate moves.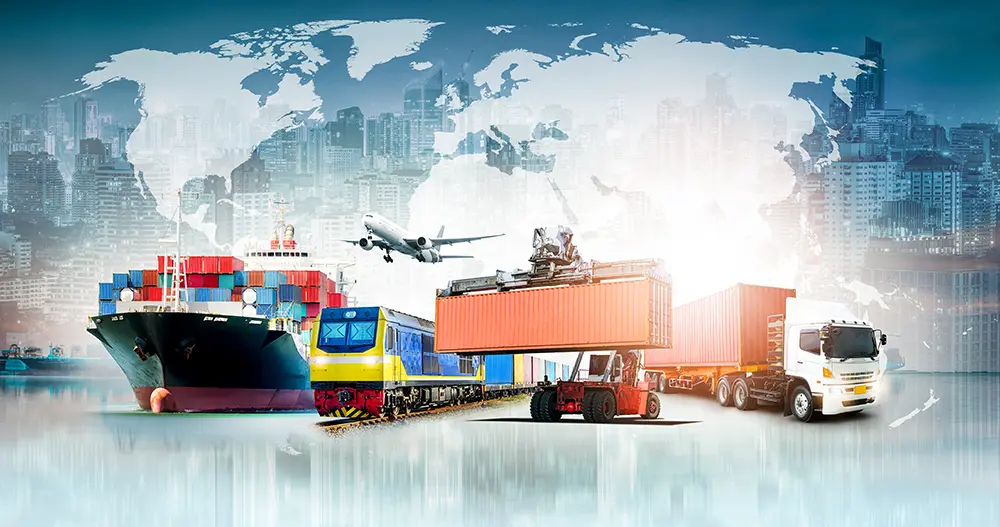 Reach out to friends, family members, colleagues, or even neighbors who have recently moved and ask them about their experiences with moving companies. Gathering recommendations from individuals you trust can significantly narrow down your options and assist in eliminating any choices.
Check Online Reviews and Ratings
In addition to seeking recommendations, take advantage of the wealth of information about full-service movers online. Visit review platforms like Google Reviews or Yelp to gain insights into customers' firsthand experiences with companies. It's essential to pay attention to positive and negative reviews equally to evaluate the overall quality of service each mover provides. Avoid movers with only positive reviews as well because they can be paid for unreliable comments.
Verify Credentials
Verifying their credentials becomes crucial once you've compiled a full-service movers list.
Before choosing a business, ensure they are legitimate and hold all the licenses and certifications required by law in your area. Finding a moving company that is legally compliant is crucial to getting reliable and affordable services.
It's a good idea to check if they have industry affiliations, like the American Moving & Storage Association (AMSA). It demonstrates their professionalism and commitment to moving industry standards.
Get Free and No-Obligation Moving Quotes
Most long-distance movers, full-service moving companies, or special removalists offer instant quotes on their websites. However, these quotes are for basic estimation, and relying on them to create your moving budget is not recommended. Therefore, request in-person quotes from representatives of each potential moving company. It will allow them to assess your belongings and provide a personalized and detailed quote. It also gives you an opportunity to evaluate the professionalism and expertise of the moving companies' representatives.
Compare Services and Moving Quotes
Take time to compare the moving costs and services after collecting estimates from full-service or long-distance movers. Remember that the lowest price doesn't always mean it's the best option. If the moving service costs are too good to be true, they are likely scams. Look into what each company offers regarding moving services, including packing, loading, transportation, unloading, and unpacking. Additionally, consider if they provide any services, such as storage options or specialized moving assistance for items.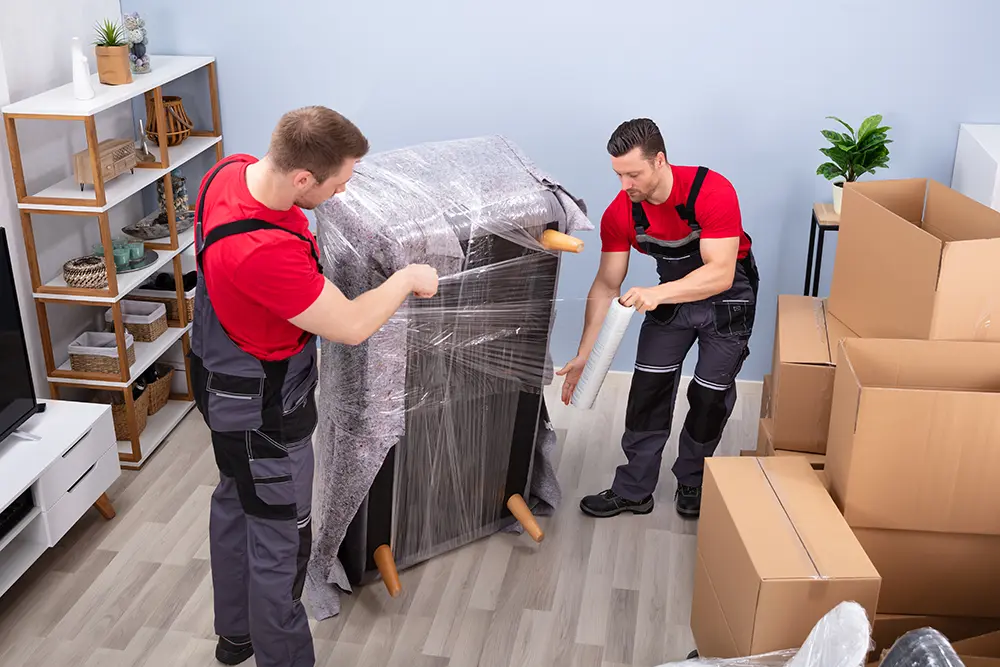 Inquire About Moving Insurance
Most moving companies offer a basic liability cover free of cost to clients, which is not enough to cover the cost of damages incurred while moving. Therefore, when planning your move, remember to inquire about each moving company's insurance options.
It is important to ensure that the moving company you choose has liability coverage in case of any accidents or damages during the transportation of your belongings. Feel free to ask about their insurance policies and how they handle claims if necessary.
Pay Attention to Customer Service
Another crucial aspect to consider is how well the potential full-service movers communicate and provide customer service. It is essential to evaluate their responsiveness to your inquiries and concerns. A reliable long-distance mover should be easily reachable and maintain communication via multiple channels like phone, email, instant message, etc. Exceptional customer service throughout the moving process indicates professionalism and trustworthiness.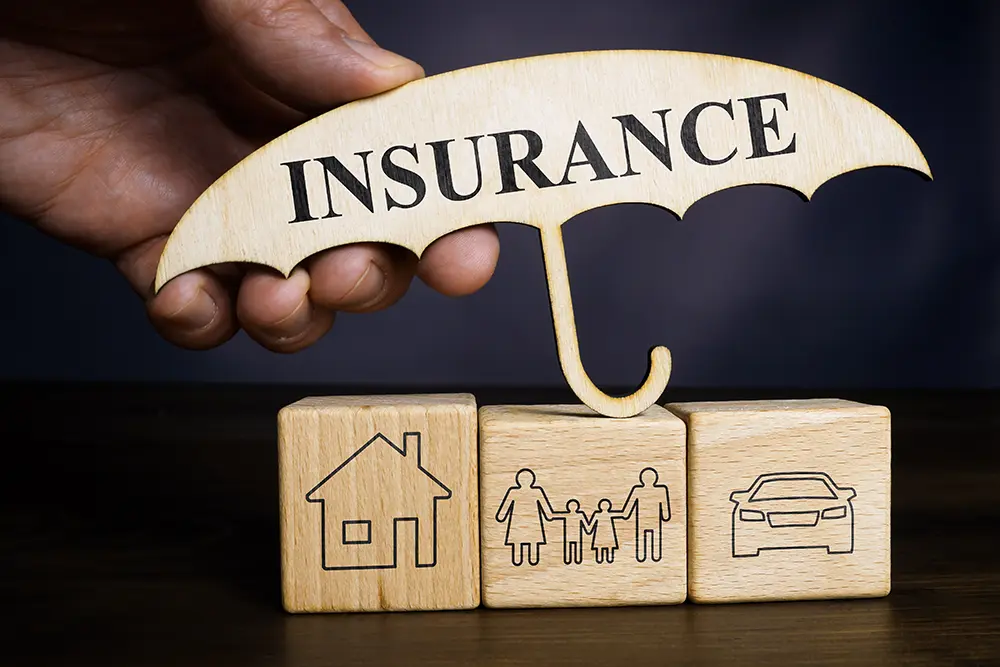 Understand the Terms and Conditions
Before signing any contracts or agreements with a full-service mover, carefully understand their terms and conditions. Pay attention to payment schedules, cancellation policies, optional service fees, limitations on liability, delivery time commitments, and any potential undisclosed charges.
Trust Your Gut
Besides following the tips above, listen to your gut when choosing a moving company. Trust your instincts, and if something feels off during your interactions with a company or they fail to meet your expectations at any point in the evaluation process, it's best to listen to those instincts. In such a situation, keep exploring your moving options. Trusting your gut is essential when it comes to making choices like picking full-service movers for your move.
Conclusion
Picking full-service movers can significantly alleviate the stress of moving. To make an informed decision, it's crucial to research, gather recommendations, verify credentials, and compare services and prices. Additionally, remember to assess communication and customer service, inquire about insurance coverage, fully understand the terms and conditions before signing any contracts, and trust your instincts while selecting a moving company. By following these tips and strategies, you'll be on your way to a smooth and satisfying experience.