Some people say that the first impression is everything. If you live in an apartment or house, your entryway is a huge part of that first impression. It shows off your personality and style to anyone who enters your home for the first time. But what if you don't have much style? That doesn't matter! This blog will show you some unique and creative hacks to give your entryway a makeover without breaking the bank.
Place an Accent Piece
One of the best ways to give your entryway a makeover is by placing an accent piece in it. This can be anything from a potted plant, fresh flowers, or even artwork. It doesn't have to be expensive either! You can find some decent art for cheap at a thrift store or cover the wall with colorful and vibrant textured wool rugs to create unique wall art.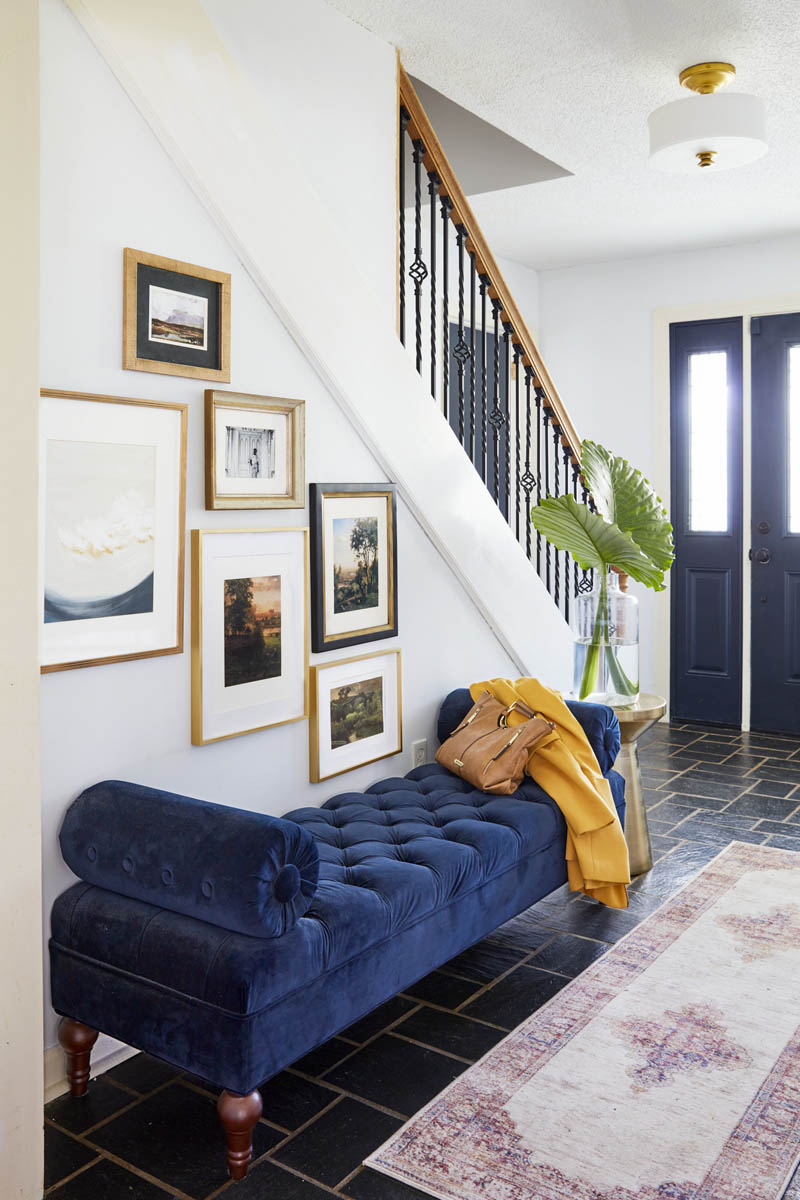 Bring in the Right Lighting
Another way to spruce up a bland entryway is by bringing in the right lighting. This can be anything from lanterns, string lights, or even candles! All you need are some battery-operated lights and voila- instant mood-setter for your space. You can also place a bold floor lamp or hang lanterns to make your entryway feel more welcoming.
Add Some Personality with Personal Objects
You can effortlessly add personality to your space by displaying some of your favorite items in the area. This could be photos, plants, or even a clever piece of art that has significance for you and yours! You need a few objects to make space feel more like home.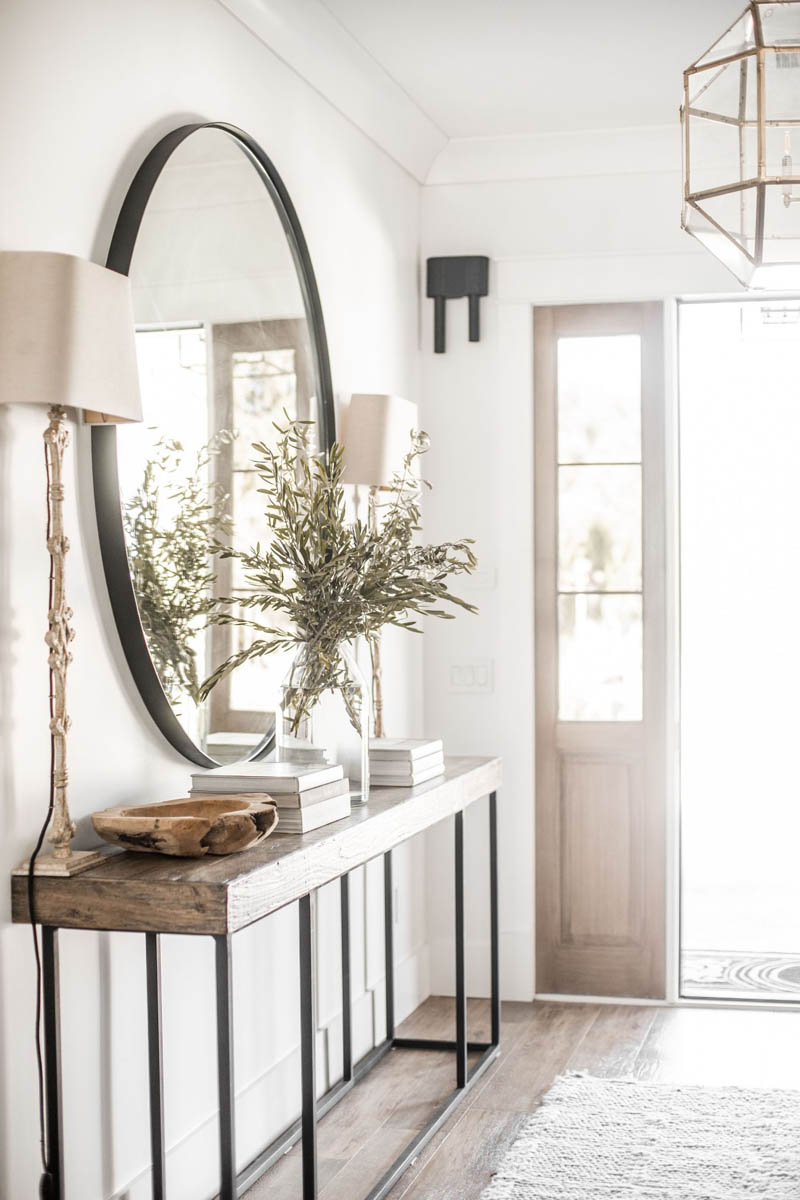 Place a Console Table
Console tables are a great way to add extra storage in an entryway. If you have a long and narrow space, consider placing one along the wall so that it can double as decor! They also make phenomenal display areas for your favorite things like photos, plants, or anything else you might want to show off. You can also cover the wall behind it with art or mirrors to create a focal point.
Add a Gallery Wall
Gallery walls are great for any space, but they're especially perfect in entryways because the items on display can change throughout the year! They can also be changed to reflect your current mood or decorating style–or even just what you find at home that needs new life (like old paintings and drawings).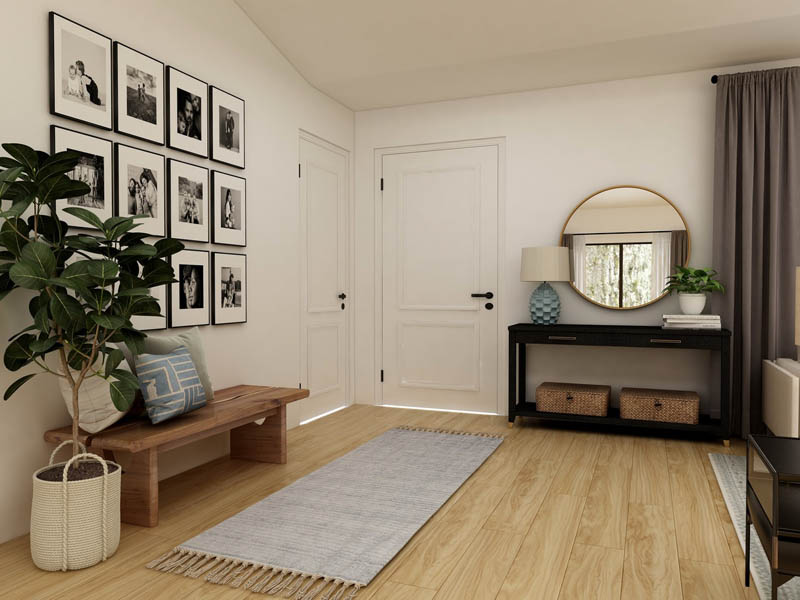 Add Some Greenery
Greenery is the most amazing thing to help give your space a natural and fresh feel. The perfect way to add some greenery is by pairing plants with fun, colorful accessories like pom-poms! You can also create a vertical garden by adding a trellis to the wall. Use plants that grow well in containers, and you'll be able to water them without any hassle!
Add Runners
The runner is a rectangular-style rug that is used to cover the floor in a room. Adding runners is an easy way to add color and texture without breaking your budget – they're also easily removed for cleaning! Most of the chobi rugs are flat weave with a tight weave, making them durable and perfect for high-traffic areas. They are also perfect for hallways and entryways.
Paint the Walls
If you're feeling a little creatively constrained by your colored walls, there are other ways to add color! Painting is one of the easiest home decor hacks on this list – it's easy if you don't have any experience painting before but can look professional if you're a pro.
Add Candles To Your Entryway
Another way to dress up your entryway is with candles! There are many styles and sizes, so the possibilities are endless for how many candles, where they go, or what color they are. They also look great when paired with other home decor items like vases and dishes.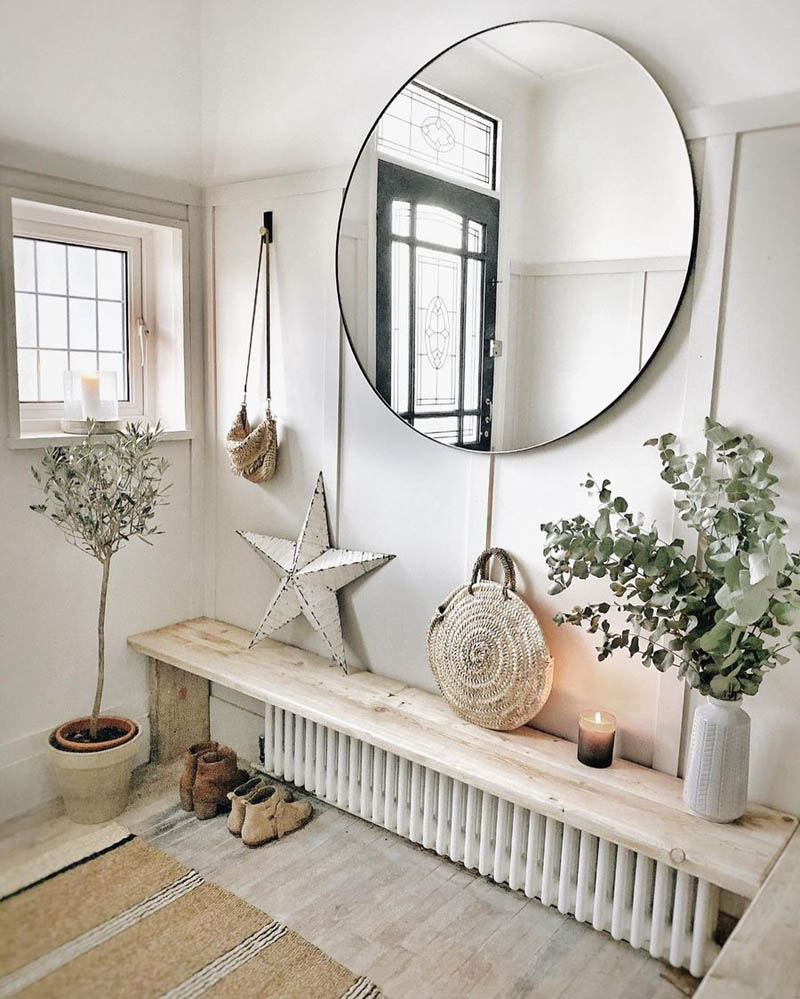 Add Some Pattern
Patterns can be very expensive, but you don't need them with plain old paint or wallpaper–you can create some awesome patterns on your wall with tape. You can create stripes of color, mix and match patterns, or you can even make a pattern out of stencils.
Extend the Life of Your Entryway with Tiles
Tiles are one way to add some life to your entryway without spending too much money–you don't need expensive tiles either! Most of the tiles will cost you less than five dollars a square foot, and they're relatively easy to install. Also, there is a huge variety of materials and patterns to choose from, so you can customize your tiles for your home's entryway.
Update Your Entry with a Mirror
A mirror is one of those items that are always great investments. No matter what style or color scheme you have to go on in the rest of your house, it will match because its reflective surface shows off your style, regardless. It's also a great way to make your entryway feel bigger and more open. Plus, it will reflect light so that you have less glare when entering the house!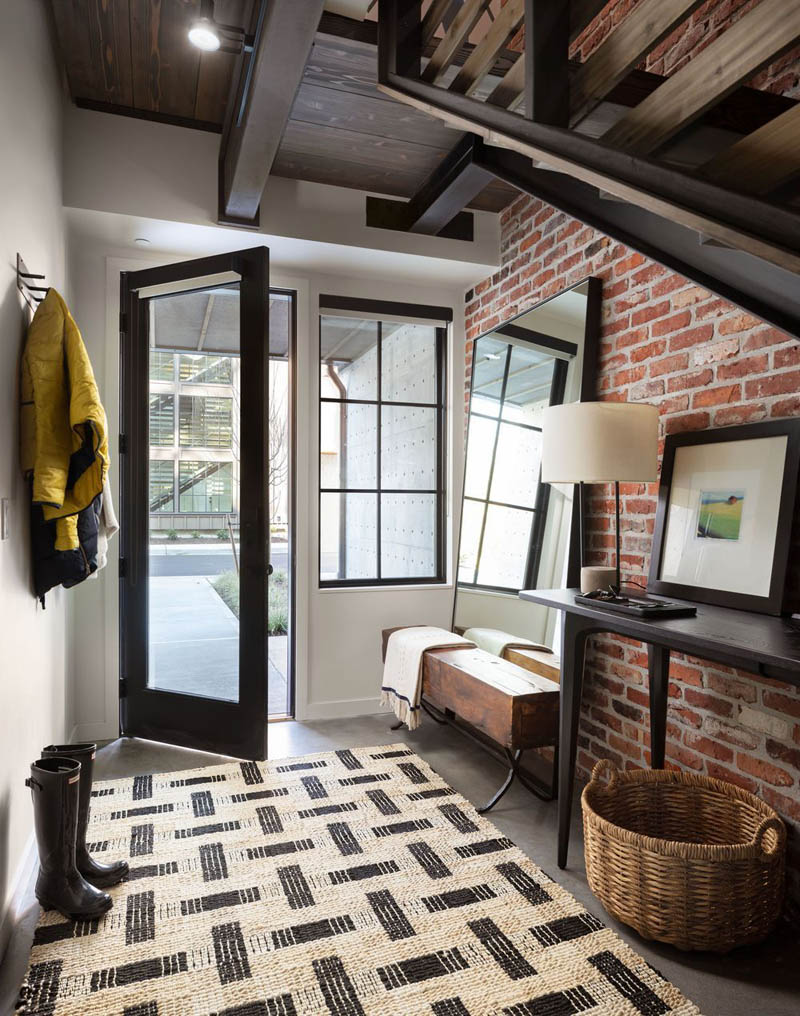 Wallpaper the Entrance Walls
Wallpaper gives life to any boring wall, and the entryway is no exception. You can make a statement when you paint the entryway to say something about who you are. You could also go with some geometric or an abstract design if that's more your style. Floral with a dark base is also a good choice for entrance and hallway walls because it will make the space look more elegant.
Add Shelves and Hangers
Storage shelves and hooks are an easy way to make your entryways more functional. You can store coats, purses, and shoes on the shelves or leave them free for hats, gloves, umbrellas, and other items you want near when entering the house. Decorating the shelves with plants, paintings, or even a few decor items will make them look more inviting.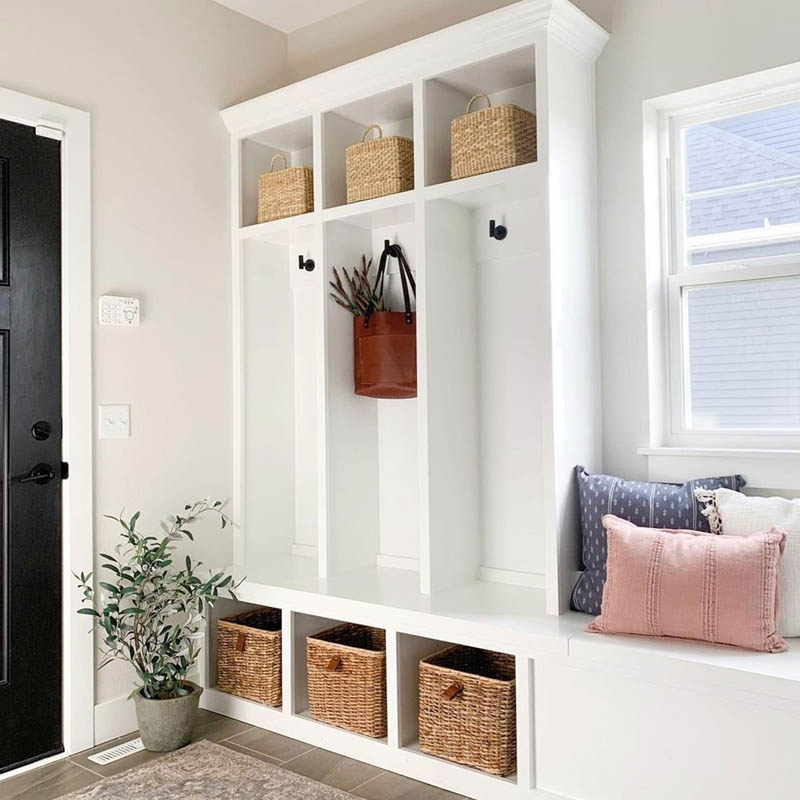 Add a Doormat
A doormat is one simple trick that will add personality to any area of your house. It is also best for keeping the inside home clean. Place a mat by the entrance and have it say something welcoming or add to your decor.
On a Final Note
With these hacks in mind, you can create a home that is truly your own. You don't have to spend all of your budget on furniture or accessories – just some creativity and innovation will do the trick! If you are looking for more unique ways to decorate your space at an affordable price, be sure to check out our assortment of rugs and runners online. We have everything from traditional designs like Moroccan-inspired patterns to contemporary styles with geometric shapes. Regardless of what style suits your needs best, RugKnots has the perfect ziegler rugs for everyone's budget here! What innovative way did you use this week? Share it on social media using RugKnots to see all the creative ideas being used by customers.