With its 30 square meters space, this Parisian studio has all the necessities and still manages to be chic, airy and comfortable.
Designed by architect Katerina Mijic, the entire studio is done in a pale oak that helps keep the residence light in color and atmosphere. Despite the size, this small space packs in a fully equipped bathroom and kitchen, a semi-separate room, a dining space, and a lounge area.
All the furniture and built-ins are made by Domus Arhitekti in Serbia and every bit of space is functional with plenty of attractive visual elements. The full wall of storage cabinetry is broken up by the green elements, particularly the display cabby in the center. Having a few things artfully displayed helps convey an uncluttered atmosphere, which is key for not feeling closed in. On the right side, cube shelving units hold books and on the opposite side, a unique single row of wine cubes runs from floor to ceiling, emphasizing the height of the space.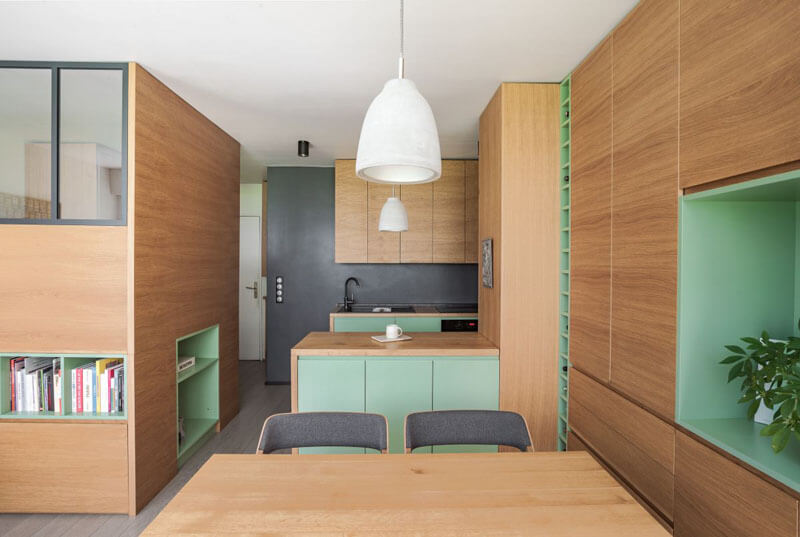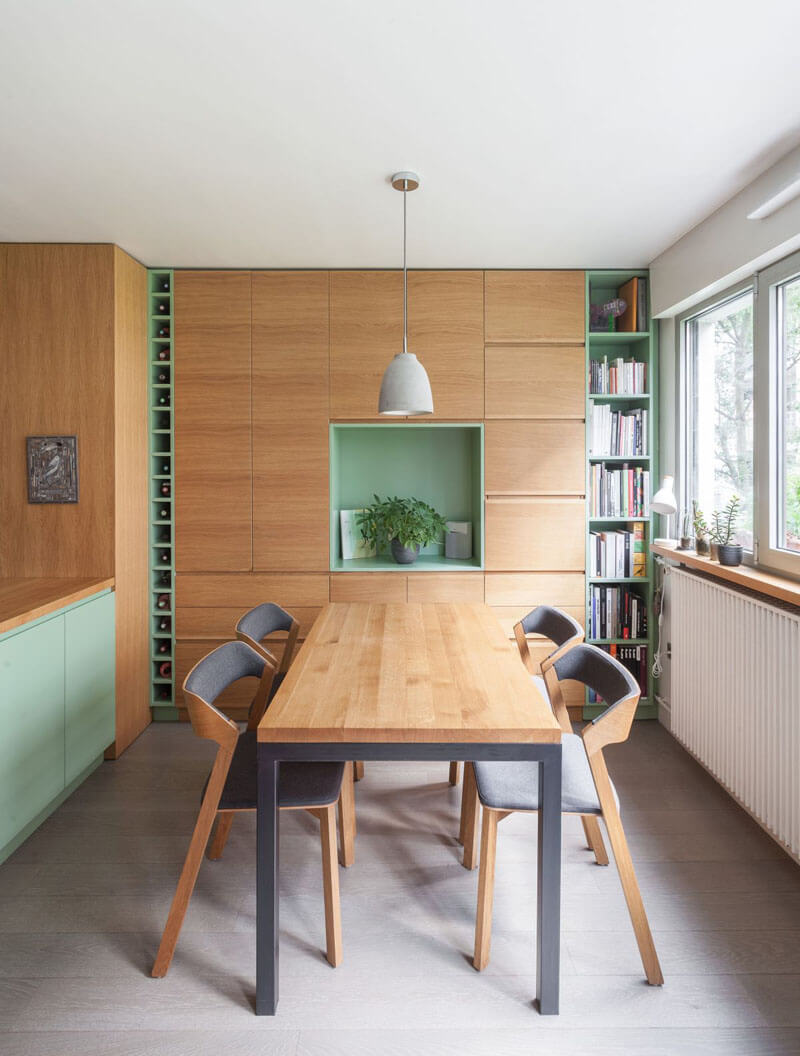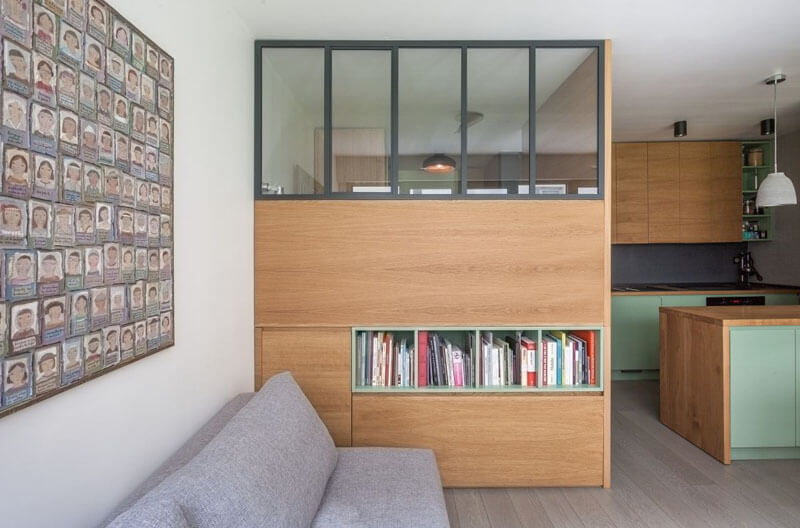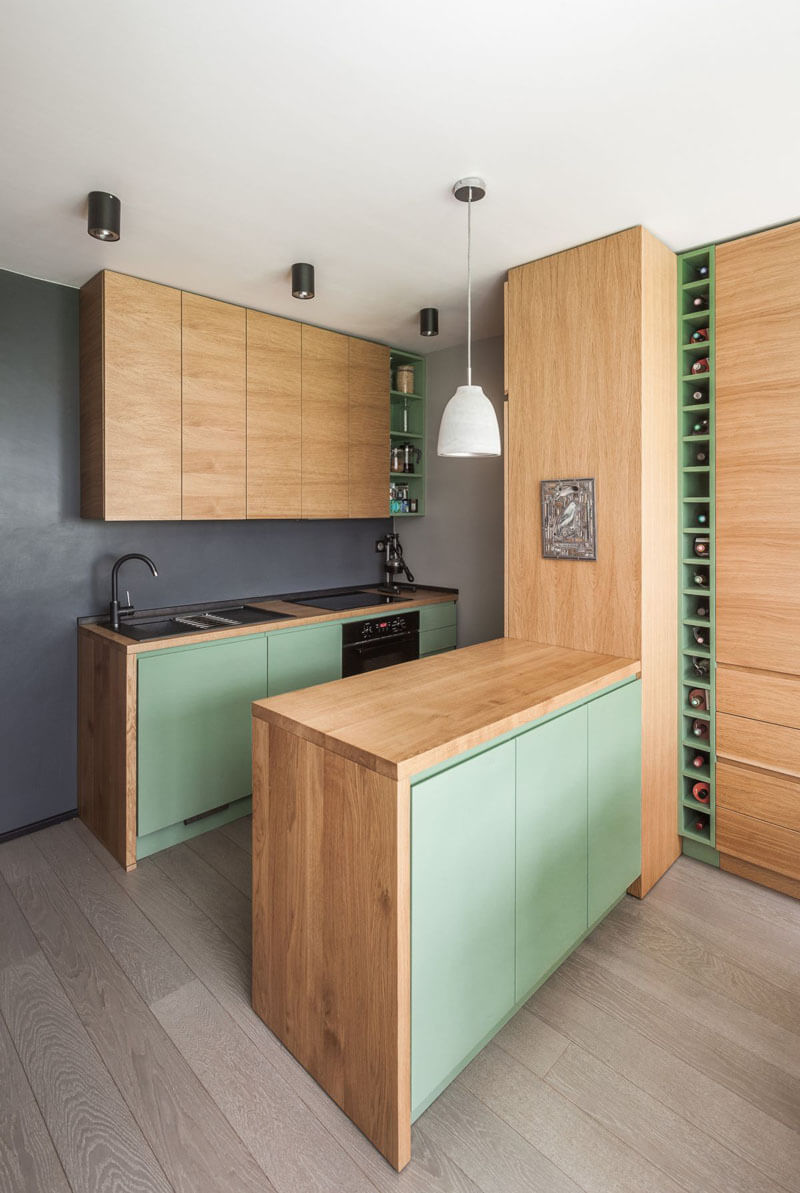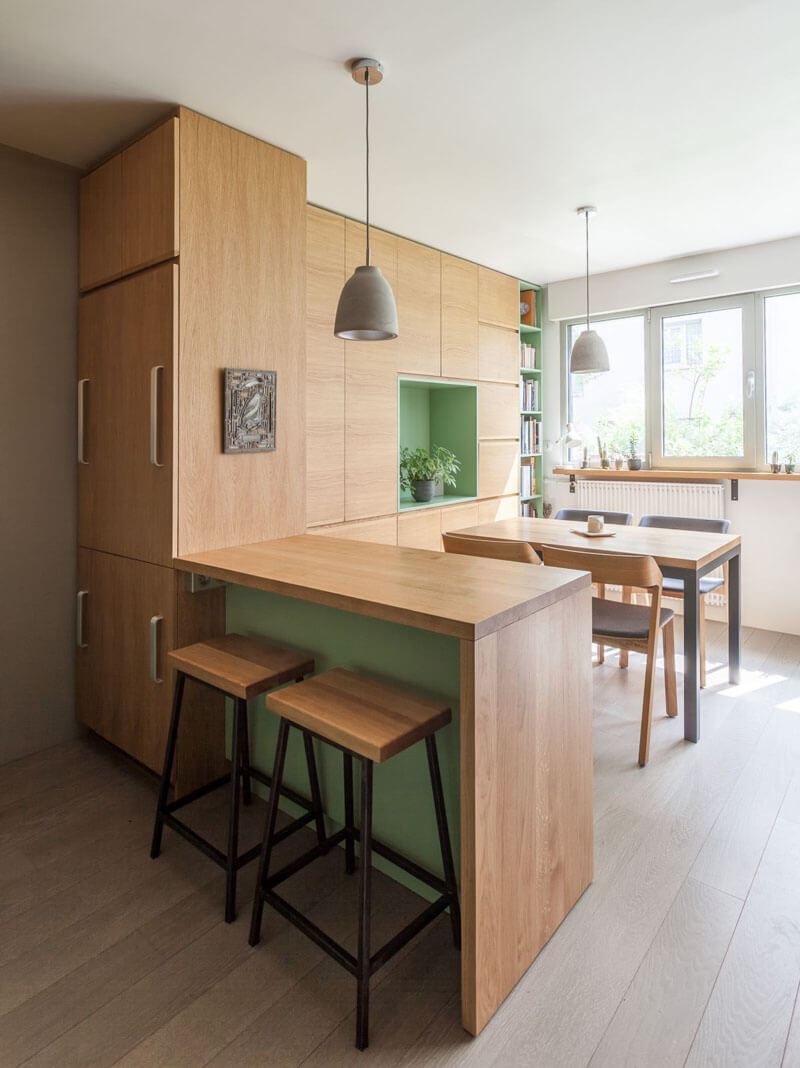 The wall that holds the shelving also serves as the divider between the sleeping area and the rest of the space. Instead of making the wall solid, a glass section is installed by the ceiling gives the entire apartment a more open feeling.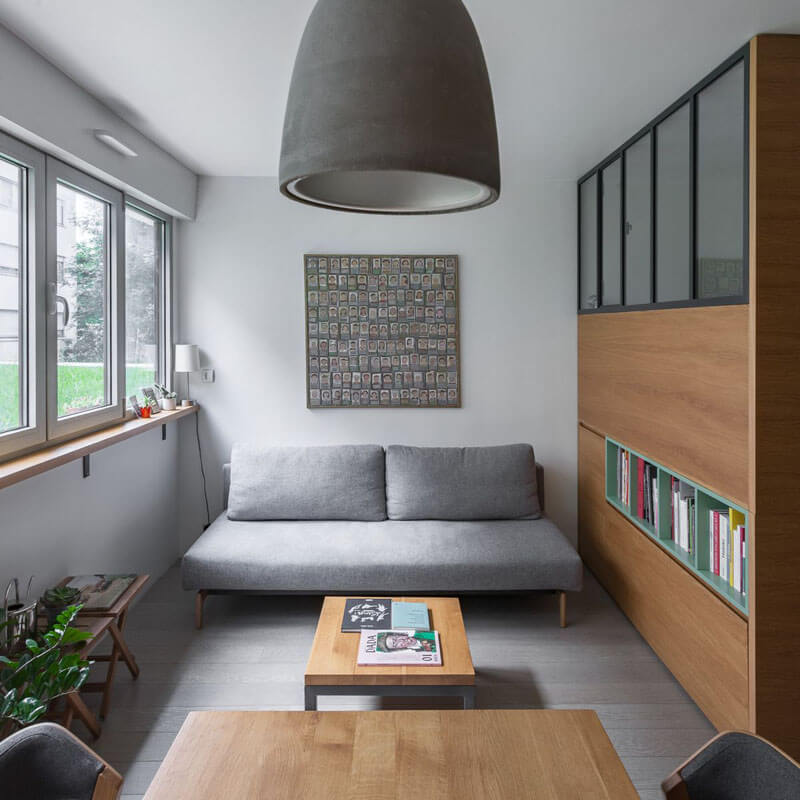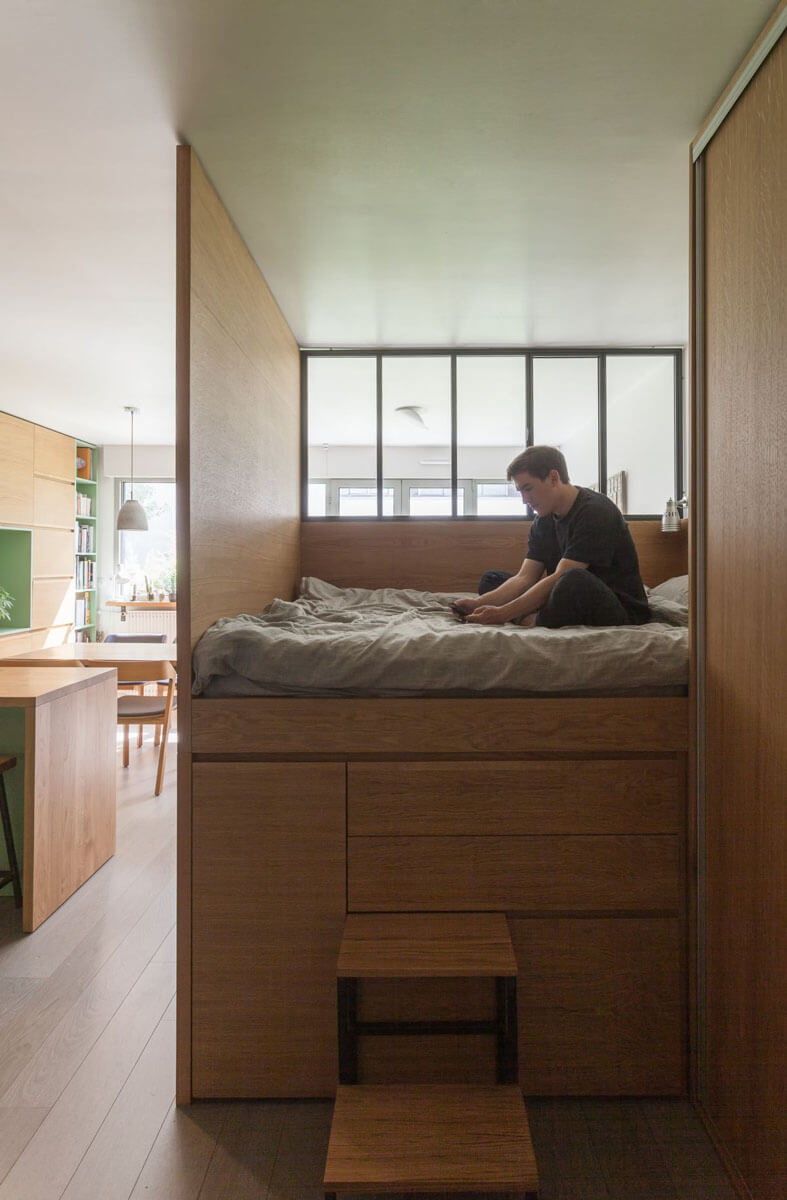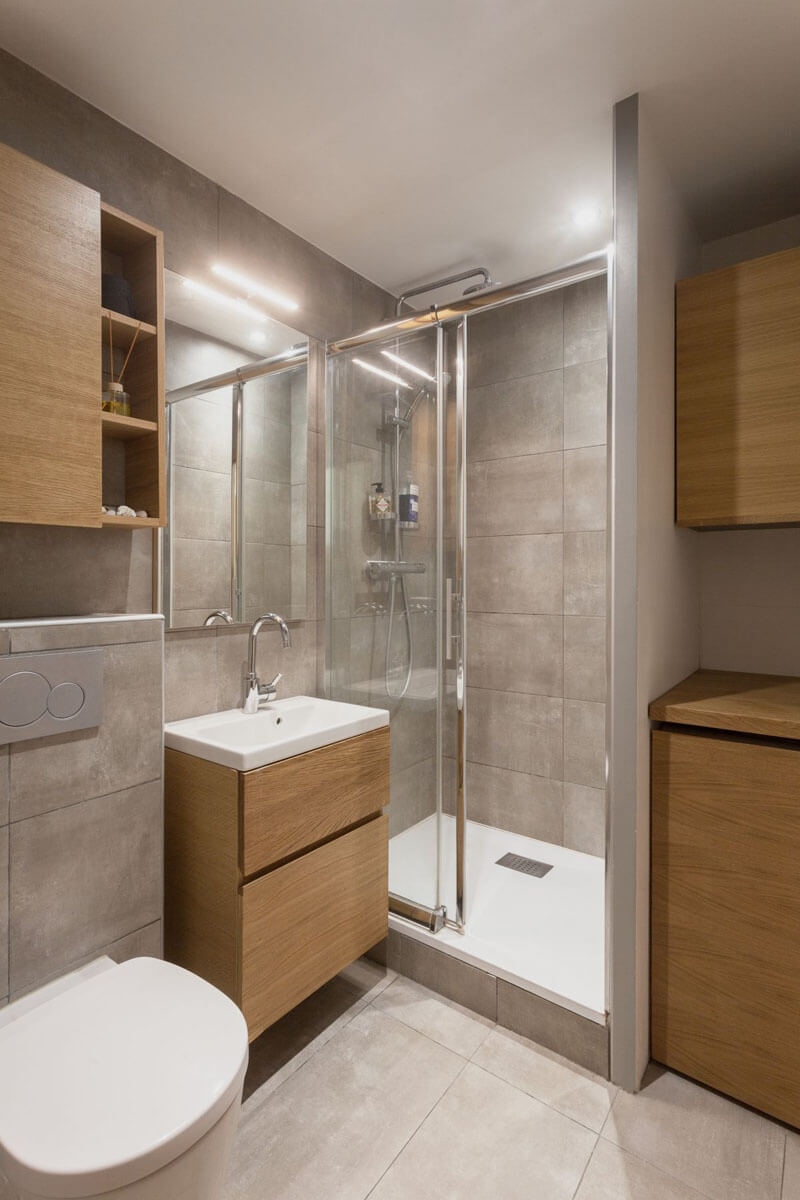 The rendering of the studio shows the well-thought-out floor plan that makes the small space seem much larger. Moving bed above is a common approach in the small apartment. And you probably have seen many similar execution already. But the glass section in the sleeping area is a pretty good idea and that is my favorite part of the whole design.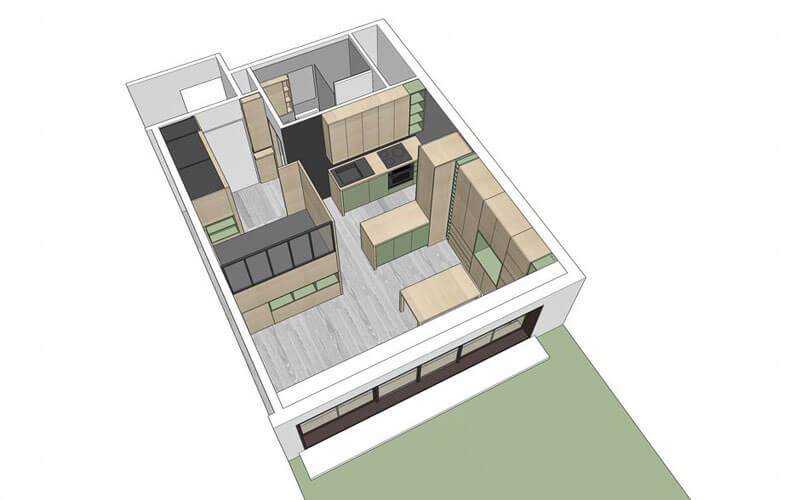 h/t: homedit