Are you thinking of updating your swimming pool area? The heat of the summer is now waving at you. You might want to get your pools ready and resurface the decks around it!
Prepare your mid-year plan with today's tips and the latest ideas on pool deck resurfacing. But why does it matter to recreate your pools? Is getting a local installer like pool deck remodeling Orange County worth it? Yes, of course! Think back to the days when you visited the beach. You do not swim at all times. There are moments you just want to stroll on the sandy shore and feel the delicate, coll ground under your feet. That is the same with the decks around the pool.
So, if you are ready to recreate your best swimming moments, know the coolest concrete pool deck coatings, finish, and resurfacing option in today's piece!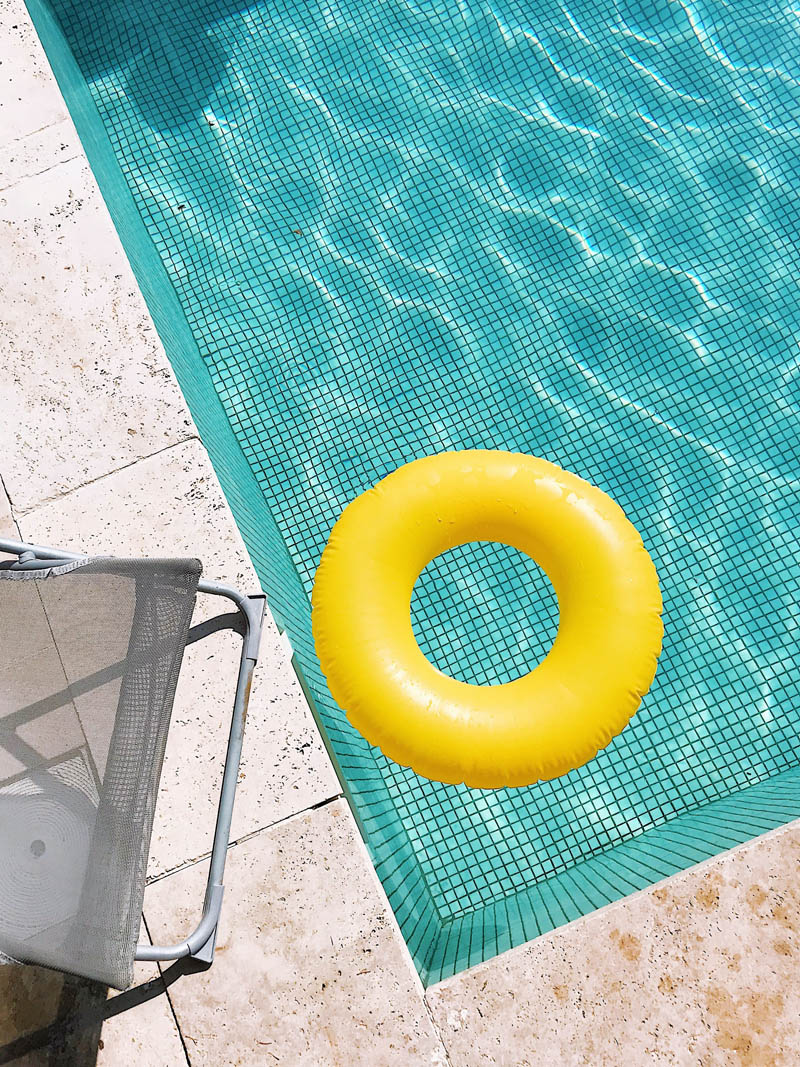 Ideas to Resurface Your Pool Decks
There are many creative ways to recreate your pool decks. Check them out below:
Resurface with concrete pool decks materials
Refinish with colorful pool deck coatings
Recolor with pool deck paints
Redesign and remodel the decks with decorative concrete decks
Concrete Deck Ideas
If you want to combine durability and design, get your decks resurfaced with concrete ideas. There are plenty of them, like the ones created with POOL DECK REFINISHING. Another way is resurfacing with textured concrete. Touching up your pool decks with a distinct texture not only adds form. But also its function.
Up next, learn more about various concrete deckings.
Stamped Concrete Pool Decks
Stamped concrete creates patterns that mimic the look of stone, slate, and wood. These designs also come with an added texture that increases the slip resistance of the decking.
When you resurface the pool decks with stamps, your pool safety will secure pool safety. Stamping is timeless. Every generation of homeowners prefers this method. It saves their costs for improvement. What it does is to keep the concrete materials. Nothing goes to waste. If the decks need to revamp, you can retain the existing concrete and resurface it with concrete overlays finished with stamped.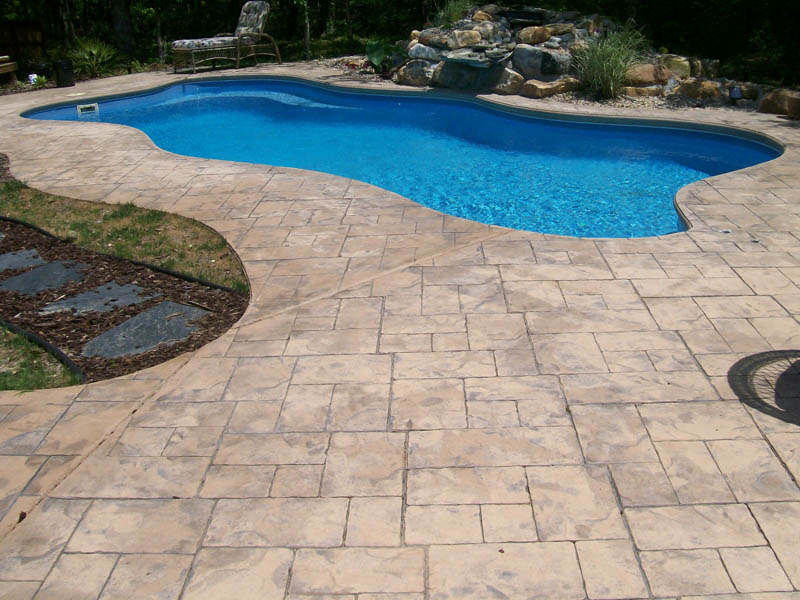 Stained Pool Decks
You can protect and seal your pool decks if you use semi-solid staining. For example, when you use stained concrete pool decks, the colors hold deep in the concrete's surface. As a result, the colors penetrate the pores of the concrete. With this technique, you can quickly seal the concrete surface.
Staining used to be more popular among interior floors. But now that technology creates more effective solutions, staining can be now used outdoors. For example, stained concrete pool decks are fantastic for areas where water always exists.
Did you know that one method that provides absolute waterproofing is stained concrete?
Textured Concrete
Concrete pool decks are more awesome if they do not heat up under the sun. Especially if you live in areas like the Sunshine State. It will be too difficult to run away from the sun's rays. So the floors outdoors will likely warm up quickly. The spray knockdown finish aids in this problem. This is a more efficient option than the classic cooling surface, Kool deck.
With the textured pool deck, the surface will not only repel heat. It also helps increase the anti-skid properties of the surrounding deck. So, swimming becomes fun because you secure safety first.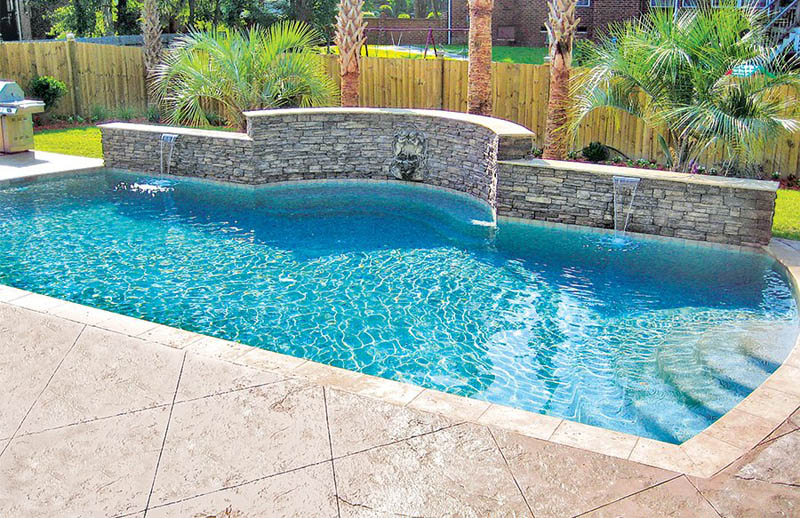 Colored Concrete
If the texture is not enough, and you want something more with an oomph factor. Go for the colored concrete.
Concrete coloring uses various techniques. One way to do this is to color the pool surface is by using dyes or stains. Then, a concrete sealer finishes it to make the color last on the surface.
Concrete coatings such as epoxy can also be used for creating different hues on the pool. On the other hand, you can use another alternative, such as pool deck paint. The key to making these floorings last is to add an acrylic-based concrete coating to finish it up. The surface becomes wear-resistant. By doing this, the cover resists the harmful effects of water and heat.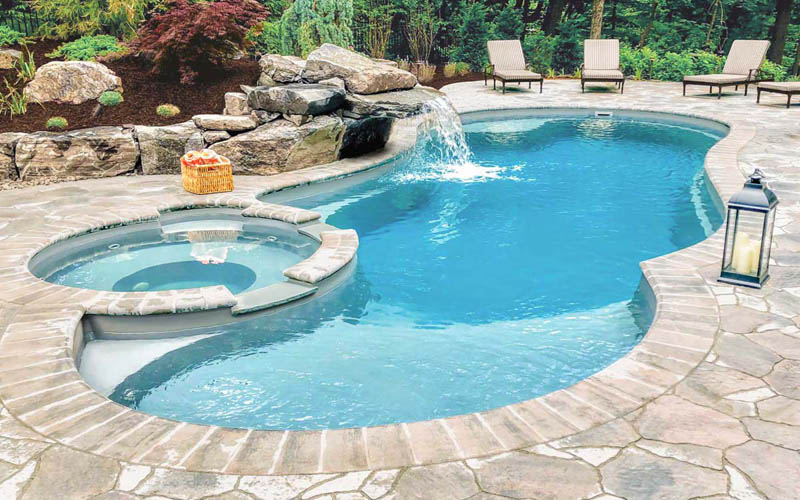 Decorative Pool Ideas
Concrete decks ideas alone already got you many options to design your pool decks. Now here are other forms of pool decking using different materials. Combine it further with chic and innovative accents like furniture, lighting, etc.
Design the decks with outdoor furniture to create a relaxing lounge.
Add lighting to create a mood when the sun starts coming down and relax by the pool under the moonlight.
Complete the outdoor setup with a concrete firepit by the pool.
Build slides and extending decks around the concrete deckings for added function.