Crazy or Creative? Longboardstroller, Part Longboard and Part Stroller
Taking your kids on-the-go isn't that easy. How to make it fast, convenient and safe is something need thoroughly consider. Stroller company Quinny gives their answer – Longboardstroller. As the name suggests, it's part longboard and part stroller. The back part of the product features a longboard where parents can stand and kick to propel themselves forward, while the front displays a comfortable stroller for kids to safely be seated for the ride.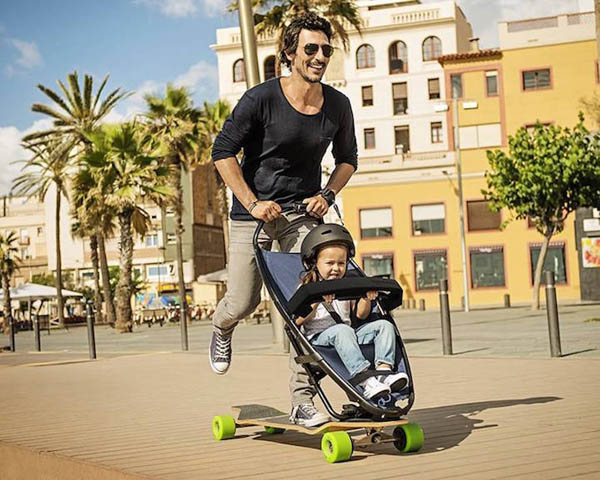 This design is aimed to provide a fun experience for kids and parents as well as promote the movement of families in cities in an eco-friendly fashion. Moreover, the Longboardstroller is collapsable so that it is easy to carry around. Not sure is it because of the safety regulation, this product currently can only be bought within European Union. And, do you really want to share the longboard with your kids? It doesn't look that safety for me, of course, it is only my personal opion.