It's safe to say that collapsible kitchenware is having a moment. Especially in this special time, it is better to use your own personal stuff as much as possible.
From water bottle, to coffee cap, from camp bowl to camp pot, there is even a collapsible dual voltage electric kettle. It feels like these travel/outdoor kitchen products are working to be more lightweight and compact. This is especially important for these on-the-go products. Besides these advantages, they are so environmentally friendly and easy to bring with, helping eliminate the use of single-use plastic.
If you are opt to a zero waste lifestyle or even just for the personal hygiene, give them a try.
STOJO Collapsible Coffee Cup [buy on amazon]
Enjoy your favorite hot or cold beverages anywhere, anytime. Once you finish your pick me up drink, simply collapse and store your reusable travel cup. Never be caught without it, just collapse and go! Straw Included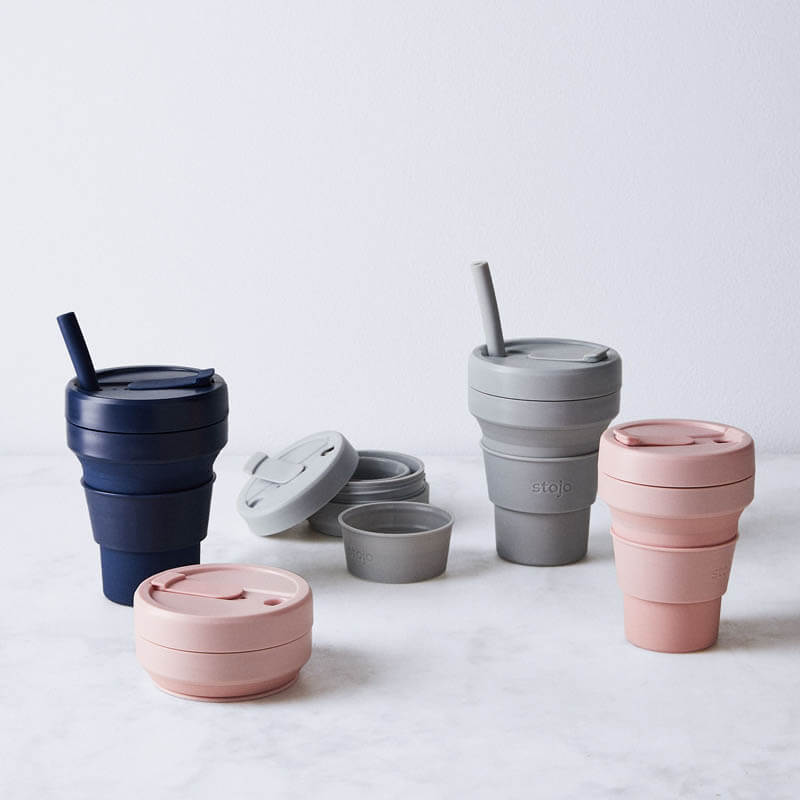 STOJO Collapsible Water Bottle [buy on amazon]
The collapsible water bottle is a shape-shifting wonder. The screw-on cap creates an airtight, leakproof seal. You will never have to worry about spills, leaks or flash flooding again. When collapsed (height 3.3 inch x diameter 3.5 inch), the Stojo bottle is compact for easy storage. When full, the reusable water bottle holds a whopping 20 oz of liquid. Its dishwasher safe and comes apart for easy cleaning.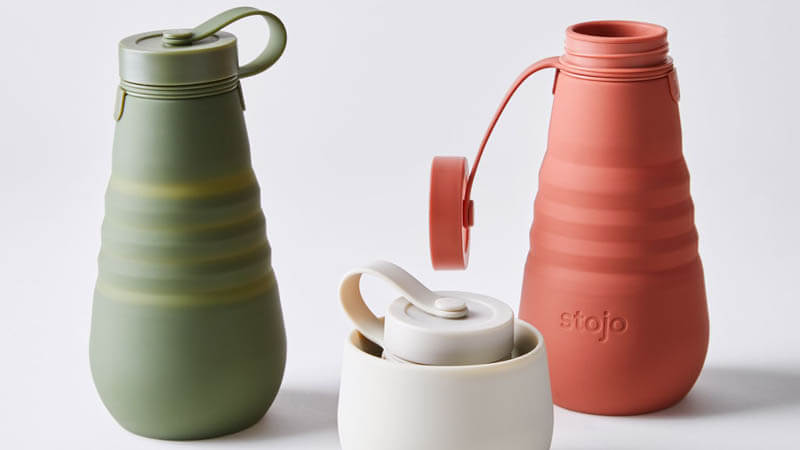 HUNU Collapsible Coffee Cup [buy on amazon]
The HUNU cup is a 9 oz coffee cup that folds down to just 2cm/0.75inch. It is ultra-compact and small enough for any pocket or bag. With a built in drinking lid It can be used for coffee, tea, wine or just about anything you might need a cup for!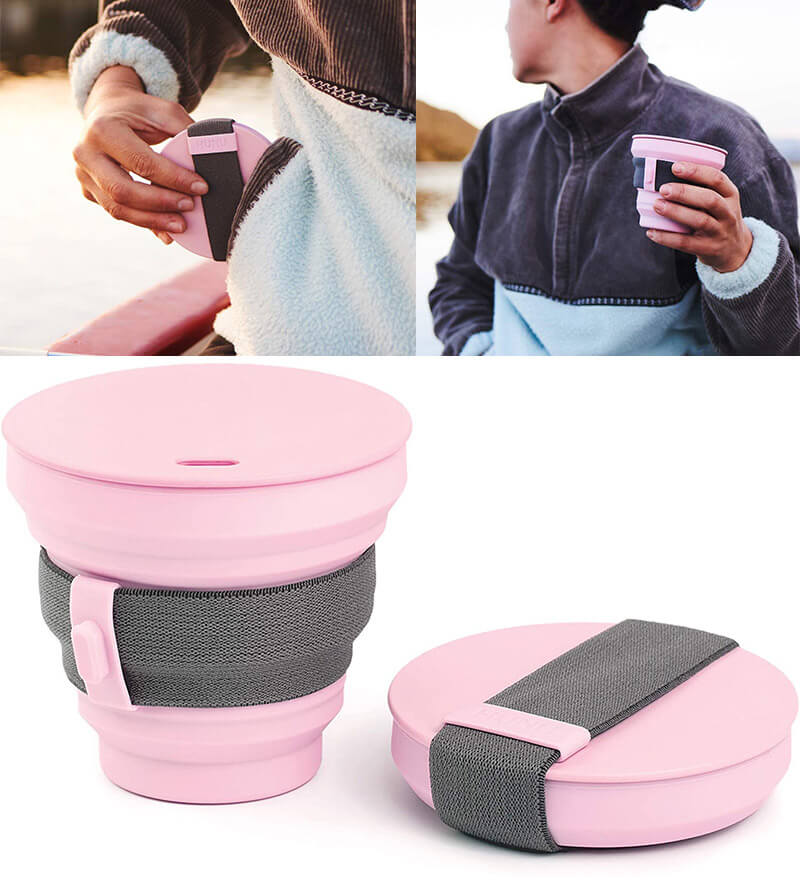 Semetor Collapsible Water Bottle [buy on amazon]
Collapsible travel cup made from food-grade silicone, BPA free. Non-toxic and no after taste or odor. Feature with polypropylene lid and heat sleeve, easy to clean. This collapsible drinking cup Can Withstand a temperature range from -40 degree F to 480 degree F,extremely heat & cold resistant, Suitable for cold drinks, tea, coffee and hot beverages. Dishwasher & freezer safe.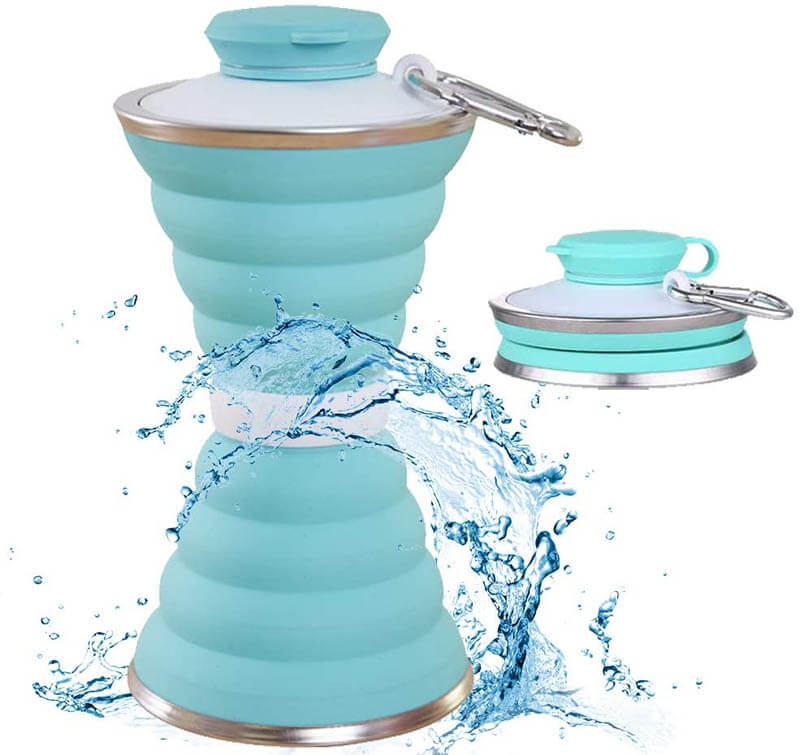 EXIT Collapsible Water Bottle [buy on amazon]
Collapsible water bottles are a handy hydrating space-saver but NOT when the water tastes like silicone, or the workout bottle can't stand up, or be easy to transport! With EXIT you don't have to sacrifice function for convenience because this is the only roll up silicone bottle that uses Medical Grade Silicone WITH a unique ergonomic design! The entire bottle with cap, can withstand -30deg up to 120deg, and without any silicone leaching! In fact, even after 3 weeks filled with the same water there were no plastic flavors!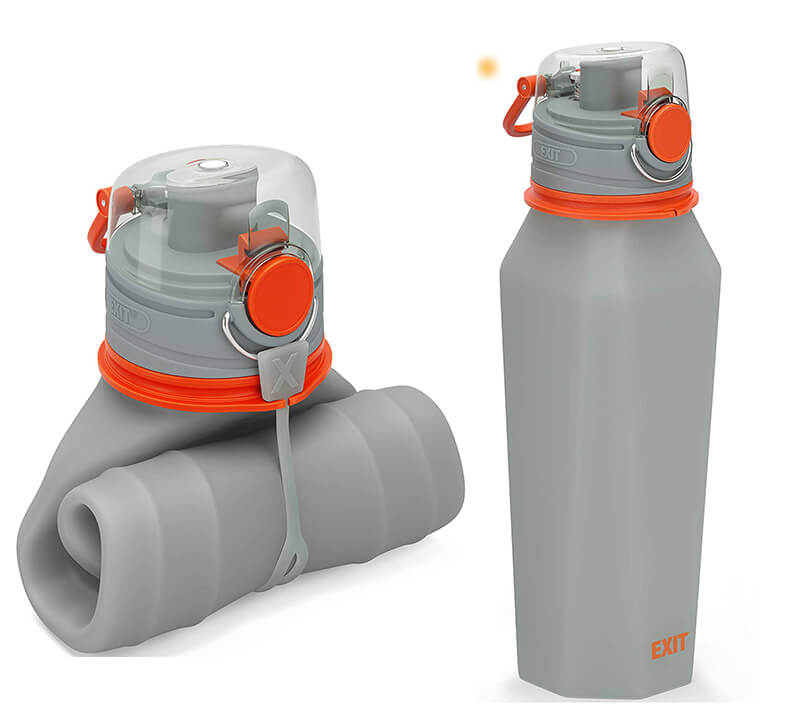 Collapsible Camping Bowl [buy on amazon]
ColorCoral Collapsible Bowl is made of food grade silicone and PP, 100% safe for human body, the foldable fork is made of food grade #304 stainless steel, which is generally used to make cups. Convenient for travel and camping.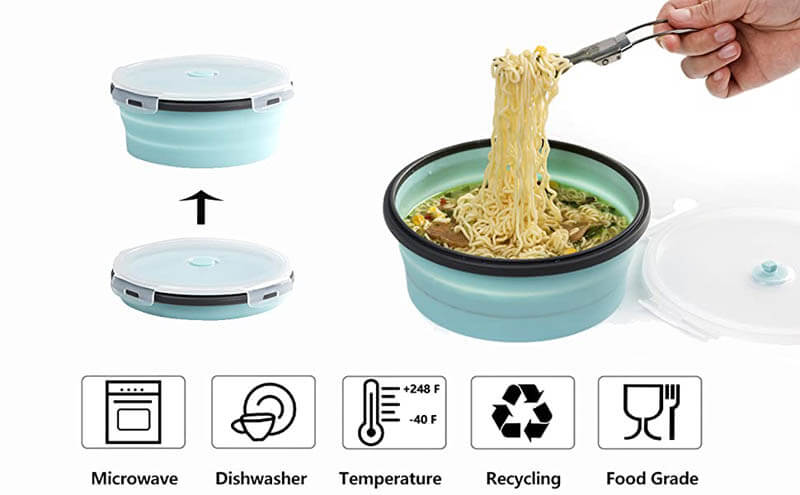 Collapsible Camping Kettle [buy on amazon]
Designed for camping and hiking, collapsible and easy to use as well as lightweight, a necessity for camping equipment. Handle has a built in lock mechanism which allows you to heat up your liquids safely and more effectively. Comes with a sealed lid that keeps out dirt and debris, perfect for camping in less than ideal conditions.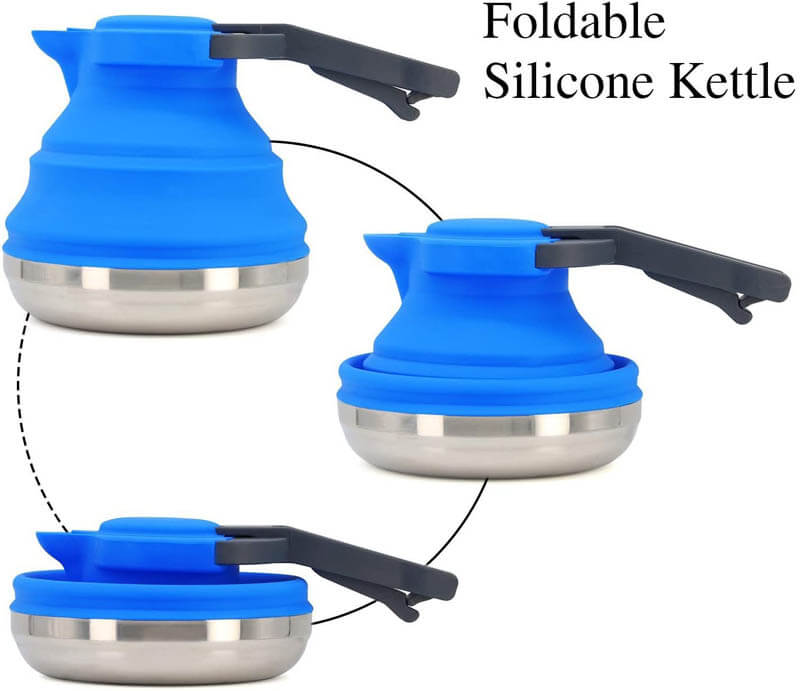 GSI Outdoors, Escape 3L Pot + Frypan [buy on amazon]
Starting from an incredible, compacting footprint which saves 53% or more space in your pack and adding a lightweight, crushproof, strainer lid with burn-preventing, silicone thumbpads, dual bail handles which lock the lid in place when traveling, handy, molded-in graduations.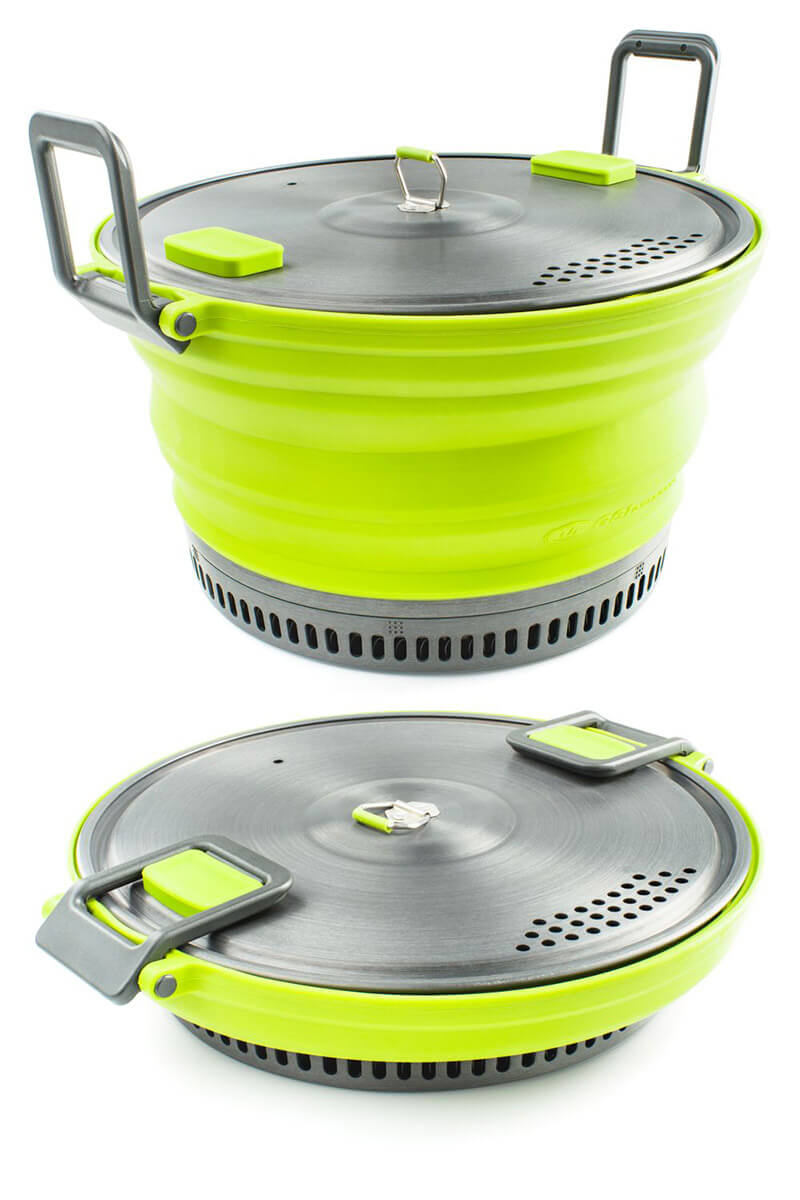 Collapsible Electric Kettle – Dual Voltage 110-220V [buy on amazon]
Compact and convient for travel and storage. Kettle will turn off automatically after boil to prevent accident. DUAL VOLTAGE – 110V/220V operable around the world. FAST BOIL – 3-5 minutes boiling time.