Still remembered the first time when I saw the levitating planter, I was fully amazed and really wished I could have one. But since the planter just came out at that time, it was quite expensive and needed to be shipped from outside of my country. So, I ended up not having one. But today, when I was searching for my last two gifts, I came acorss the similar levitating planter and gladly found out, there are actually more Levitating Products on the market than I thought.
Probably it is just so cool to have something floating in the air and rotating by itself. At least I think it looks super awesome! Anyway, I have rounded up 9 levitating products I like mostly and if you are looking for something similar, it is worth having a look.
We are a participant in the Amazon Services LLC Associates Program, an affiliate advertising program designed to provide a means for us to earn fees by linking to Amazon.com and affiliated sites. Please read our disclosure for more info.
Magnetic Levitating Floating Wireless LED Lamp [buy on amazon]
Use Magnetic levitation technique,Floating and Spinning automatically in the air Freely without any support or contact, no need cables,batteries.
Bulb powered through the air via induction,lights controlled by the touch button:on/off
Very fancy and Unique decoration for your home, office, conference room, Auditorium, canteen, and guesthouse,have unique visual effects.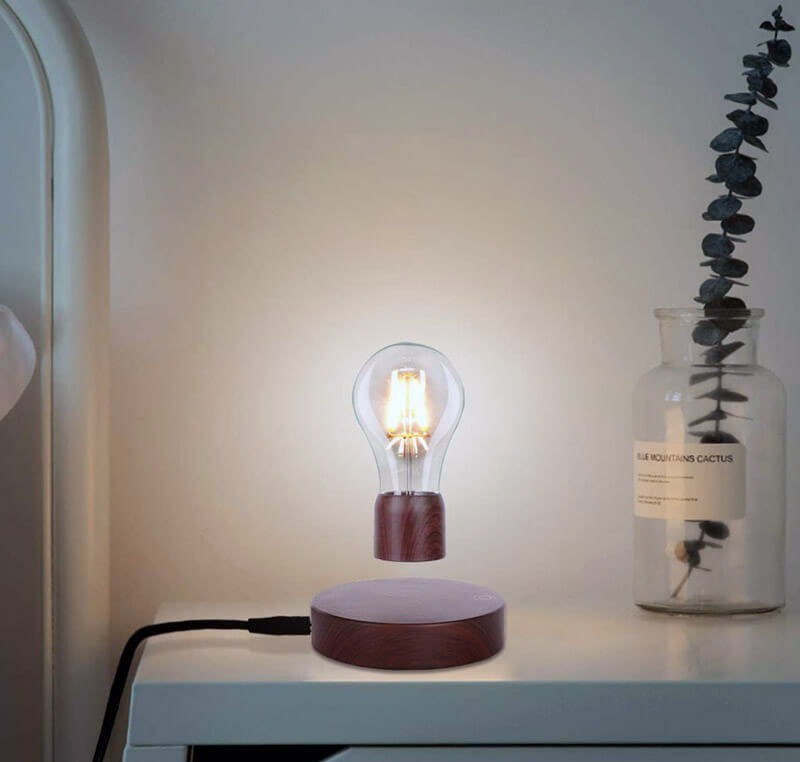 16 Colors Levitating Moon Lamp [buy on amazon]
Adopt Magnetic levitation technique,Suspended and Spinning automatically in mid-air Freely without any support or contact,it can be able to attract people's eyes.
This levitating moon lamp is powered through electromagnetic induction, no need cables or built-in battery,Soft LED light, no harm to the eye, with long service life.extremely low power consumption compared with traditional lamp lights controlled by the touch button:on/off.
Different colors you can choose like warm yellow color , white color, green color so on. one touch button in turn or use remoter to control.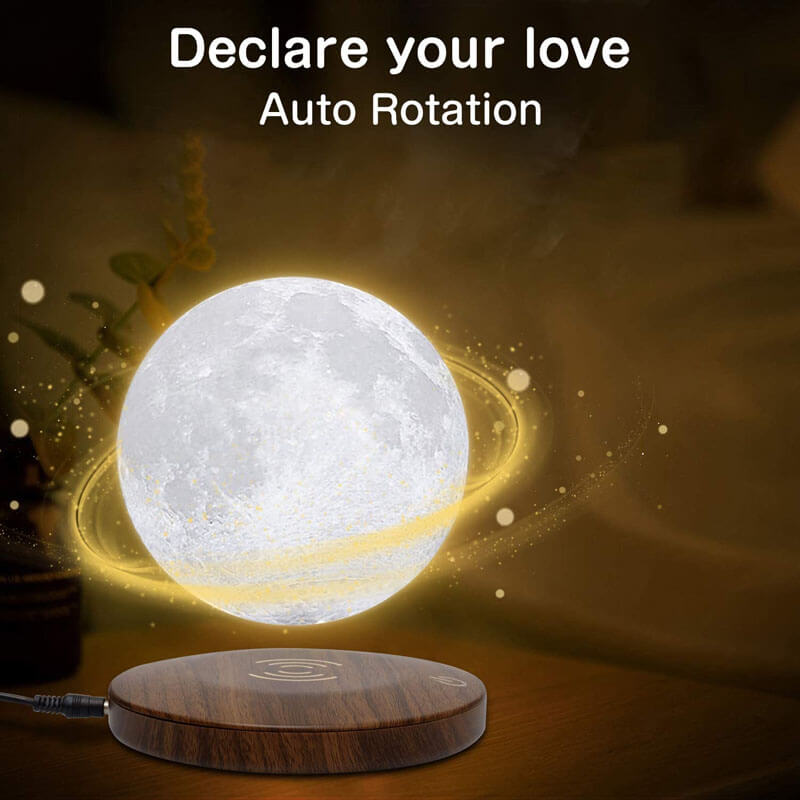 Flyte Lyfe Magnetic Floating Levitating Plant Pot [buy on amazon]
LYFE consists of a planter that hovers over an oak base via magnetic levitation.
LYFE is a zero-gravity growing system allowing you to cultivate your favorite plants in mid-air.
12-sided geodesic planter is moulded from silicon, making it grippy and tactile. As it rotates in mid-air, different shades appear, providing a hypnotic and relaxing experience for your home of office.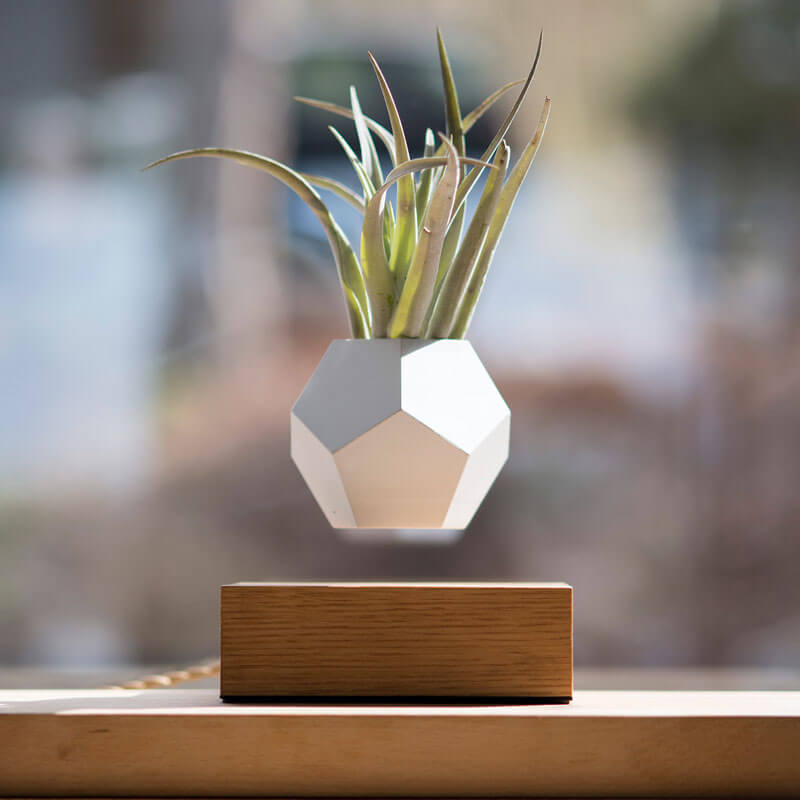 Levitating Floating Flower Pot [buy on amazon]
It is a magnetic magical floating bonsai pot , floating in the air rotating 360 degrees automatically when the power is turned on.
Easy to install ,easy to water, easy to maintenance.
Not only conducive to the improvement of indoor environmental quality, but also the best regulator of physical and mental health.
Can soften the hard line inside the building, to ease the anxiety, stabilize emotions, make people feel comfortable.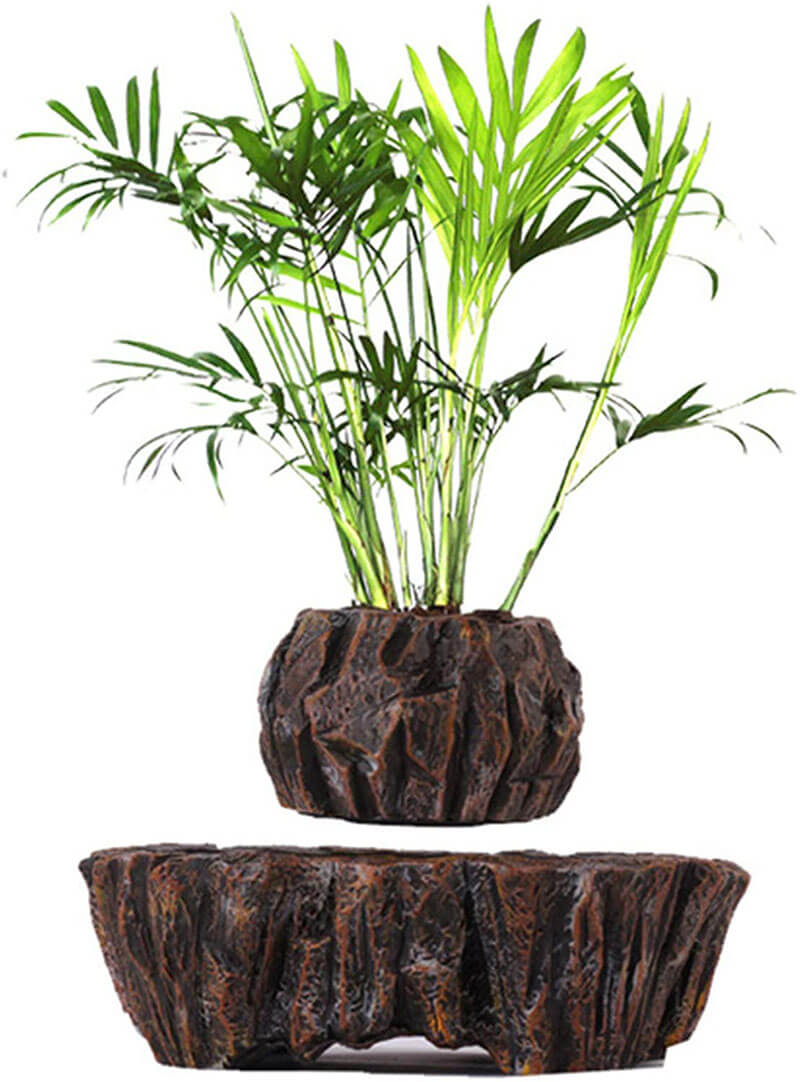 Magnetic Levitating Floating Display Platform [buy on amazon]
The levitating Revolution features Float technology to make levitating your favorite collectibles Up to 350g(13 ounces)
Whole smooth black base and disk. Smallest magnetic kits you can find on market.
Inconceivable platform to display what you want
keep the platform away from the metal. Or the levitation may not success and you will hear the noise from the platform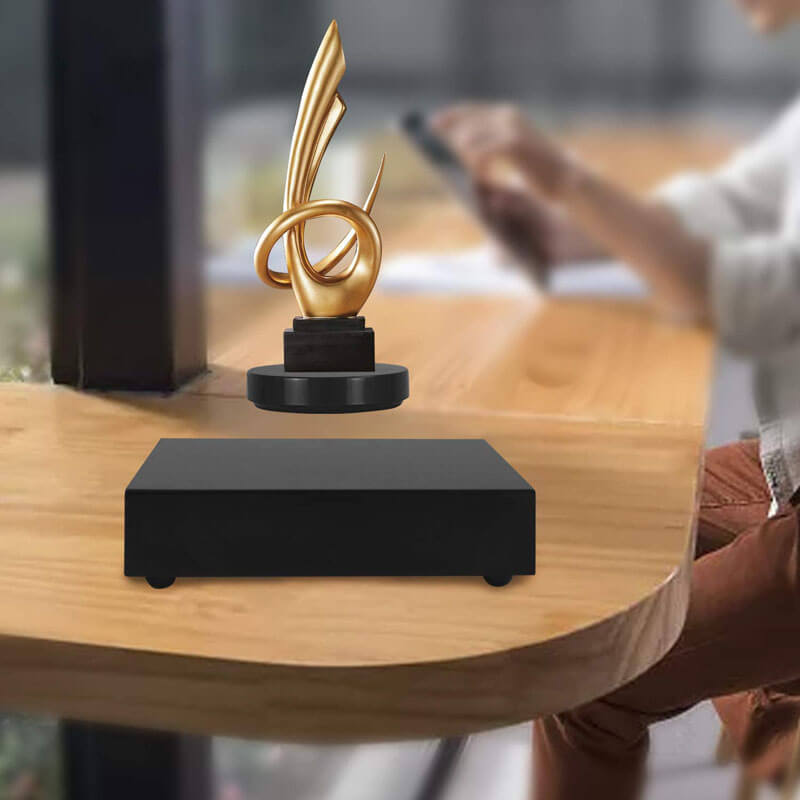 Harry Potter Levitating Broomstick Pen [buy on amazon]
A FULLY WORKING OCCASIONAL PEN that pays homage to Harry Potter's very own, and famous, Nimbus 2000 Broomstick
REMOVABLE BROOM HEAD reveals pen nib
APPEARS TO MAGICALLY FLOAT above its plinth using a series of magnets
COLLECTIBLE SET – Includes a full colour brand gift box packaging with embossed foil accents, Nimbus 2000 replica pen, display plinth with brass effect plaque, spare ink refill cartridge, and instructions for use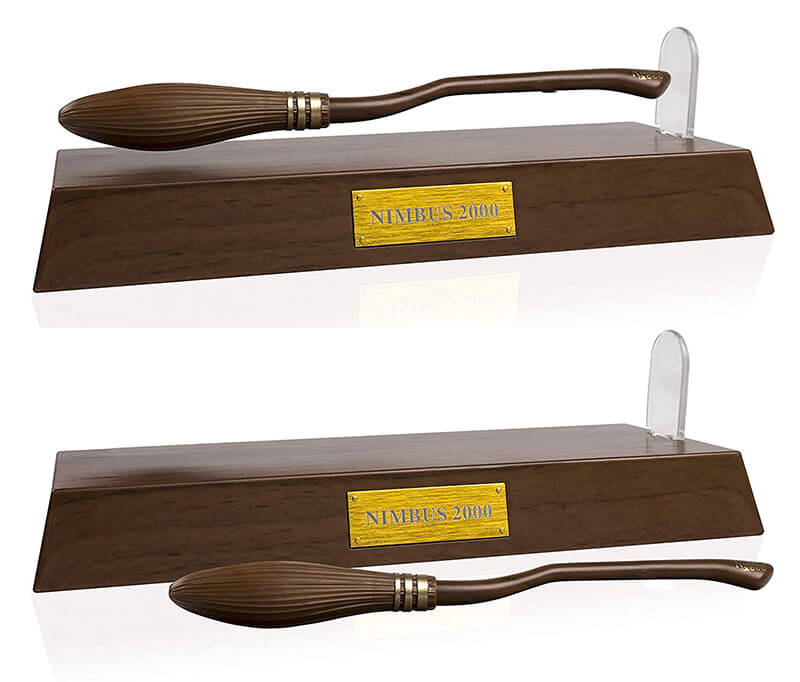 Infinity Orb Magnetic Levitating Speaker [buy on amazon]
Infinity Orb levitating speaker is not only a unique designed levitating Bluetooth speaker, but also a beautiful piece of artwork. The Infinity Orb levitates in air at 1/2inch height above its magnetic base. The base illuminates continuously different color LED lights. Play music up to 8 hours at 70% volume. It is an awesome high tech gadget and it is also a perfect gift to friends.
specification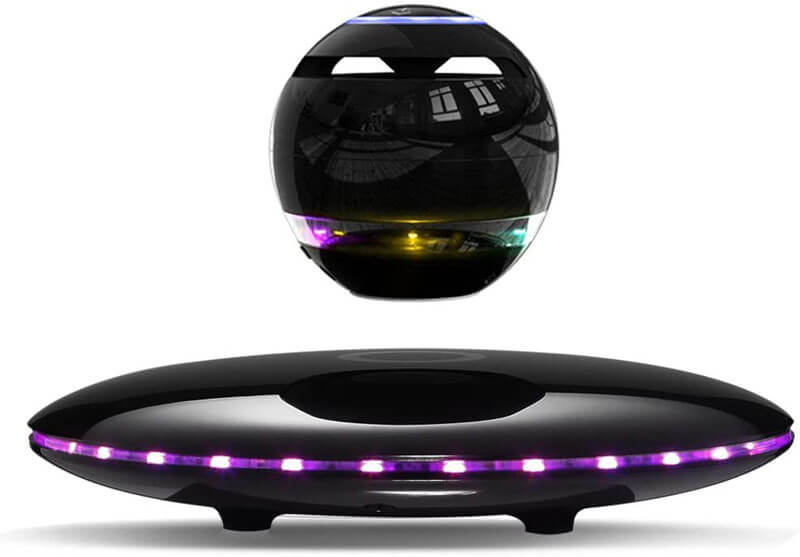 Estefanlo Floating Globe with LED Lights [buy on amazon]
Feature
Floating and rotating in midair
A good promotion gift
4pcs color LED lights
Package contents
1pc C shape frame
1pc 3inches globe
1pc 12v 100ma adapter
1pc User manual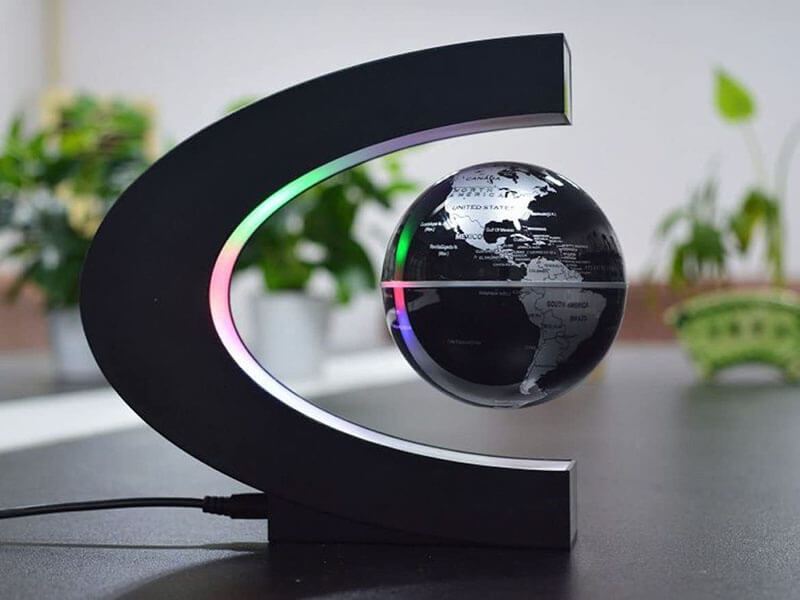 NFL Atlanta Falcons Hover Helmet [buy on amazon]
Newest, most unique way to show your team pride
Innovative design – electromagnetic force allows the helmet to levitate and spin in mid-air continually
High quality 1/2 scale replica Football helmet, we work with each team to ensure the latest helmet Artwork
LED lighting located in the base of the stand Illuminates the helmet