Have you ever tried to cook outdoors? What was your experience? Or have you seen an outdoors cooking setup at a friend's or on TV? We're sure you liked the idea.
However, cooking outdoors can be quite a hassle due to improper setting. First, you have to move a lot of cooking equipment outside, and then again, you have to keep going back in to get stuff that you have forgotten.
To make things more fun and convenient, you should consider setting up an outdoor kitchen. Depending on the space in your backyard, you can choose any designs that suit you the best.
To make choosing more straightforward and to help your imagination, we have picked out 8 creative outdoor kitchen ideas for you to decide on. Enjoy the tour!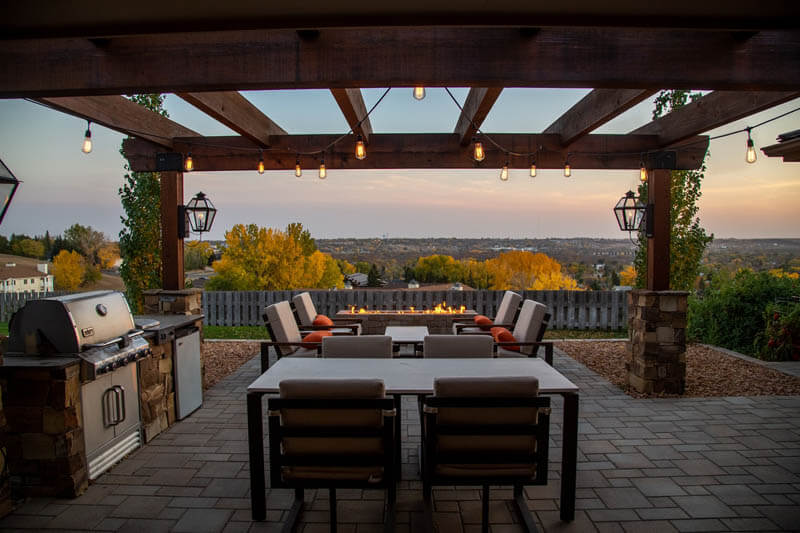 Innovative Outdoor Kitchen Ideas Just For You!
First things first, let's talk about grills! Outdoor cooking is rarely complete with barbecues and roasted steaks. You need a grill in your outdoor kitchen setting. And the best kind of grill is the built-in grill.
One fascinating fact about built-in grills is that they can be customized to suit all your cooking needs. With a built-in grill, you can have a sink to clean up after your meals, drawers to store all your ingredients and utensils, and every other preferred feature that you deem fit. They are a way of maximizing your resources; money, space, time, and energy. Built-in grills can be electric, charcoal, or gas grills.
The best type of built-in grills for outdoor use is the built-in gas grills; although the built-in gas grills are the most expensive of the three, there are good reasons for the extra dollars you are spending on them. Some of these reasons are;
They are mostly made of high-quality stainless steel, making them more durable and lasting longer than their counterparts.
The built-in gas grill produces more steam than the other types of built-in grills.
There is no delay in firing up the grill, unlike the charcoal grill, which takes more time to heat up.
They are easier to clean up and less costly to fuel.
They don't require a lot of maintenance because of the quality of materials used in the making.
With a well-customized built-in grill, you already have a complete outdoor kitchen. This means that you don't need to add any other equipment when you have the built-in grill.
If you can't get a built-in grill, you can start with the freestanding grill that costs less but with limited features too.
Now that we have grills, let's look at the various outdoor kitchen setting ideas that you can emulate;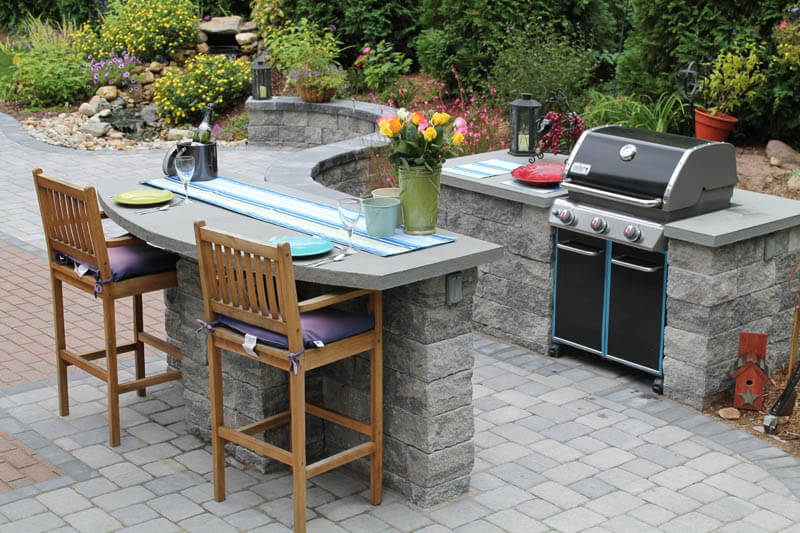 Cozy outdoor bar with built-in grill
This kind of setting works perfectly with your already stationed built-in grill. All you have to do is arrange stools and chairs around a dining table near the grill to get the party started. To add some spice, you can finish the floor area with wood for a more decent look.
Open-air kitchen
The only cover needed here is the roof. You must install two sheds; one serves as the dining area and the other as the cooking space. The cooking space has installed grills, an oven, a fridge, drawers, and other essential kitchen items. The additional shed that serves as the dining area is where all the guests hang out and have fun. If you have a big backyard, this will work well for you, as this sort of setup requires a larger space to construct.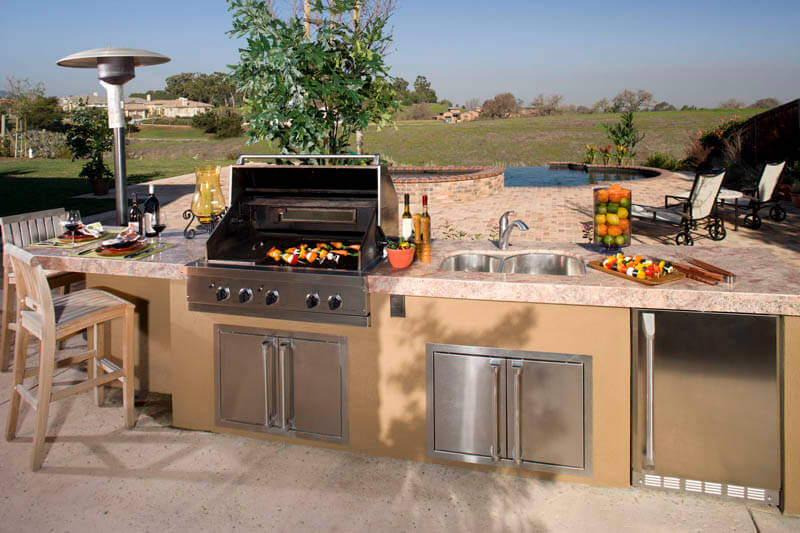 A complete patio kitchen with a wooden structure
A covered patio with concrete flooring and a full-service kitchen can never go wrong. The all-wood construction never goes out of style too. The bar, counter, and grill walls are made out of matching wood complementing the stools. The counter is also stretched out, and the seats are arranged around it to accommodate the guests. This is a casual setting that requires a small budget and can be constructed by you.
Outdoor living room
Just as the name implies, we have elements around this outdoor kitchen setting that give off the living room vibes. In addition to the grill counter, add a comfortable couch, a fireplace, a small center table, and any other minimal features that would make it look like a living room. With this sort of arrangement, the atmosphere feels more relaxed and comfortable for everyone.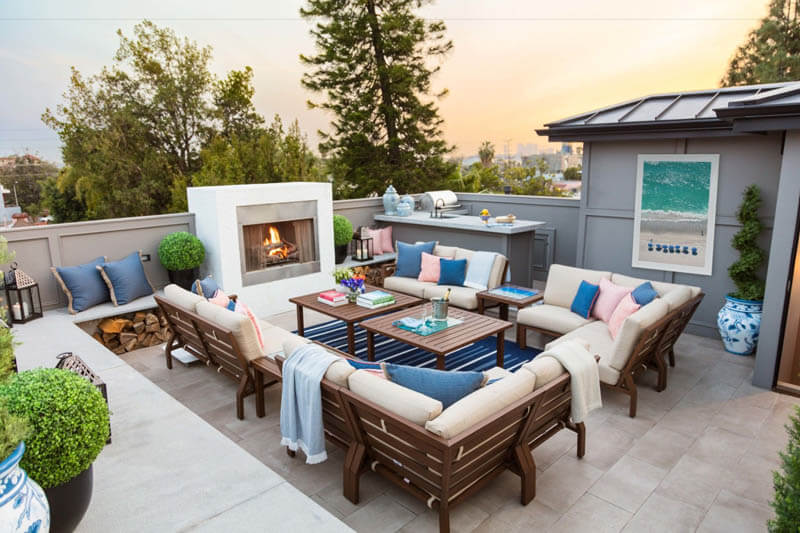 Pizza oven backyard kitchen
The wood-fired pizza oven adds a traditional feel to this kind of outdoor kitchen. The stone wall arrangement around the oven and the concrete counter further gives the kitchen a beautiful structure that warms the heart.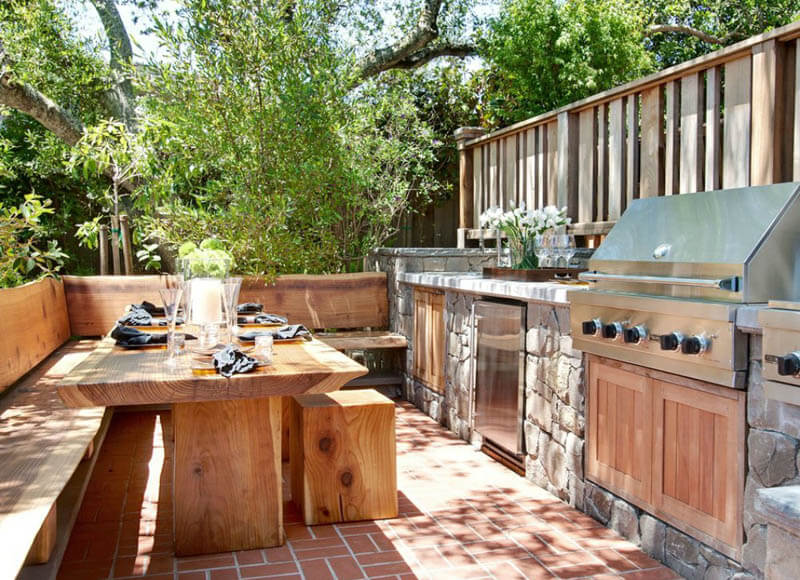 Extend the built-in grill for seating
With this setting, you don't have to include an extra piece of furniture. All you have to do is arrange stools on the other side of the extended counter for the guests. This way, the cook can keep chatting with the guests and indulging them with his cooking skills. It is a delightful arrangement when you think about it.
Minimalist outdoor kitchen
For houses with small backyards and limited outdoor space, the kitchen can be built tall with shelves above and drawers below the grill counter to accommodate ingredients and other items. This will help prevent the limited space from being cramped and also help to organize the cooking.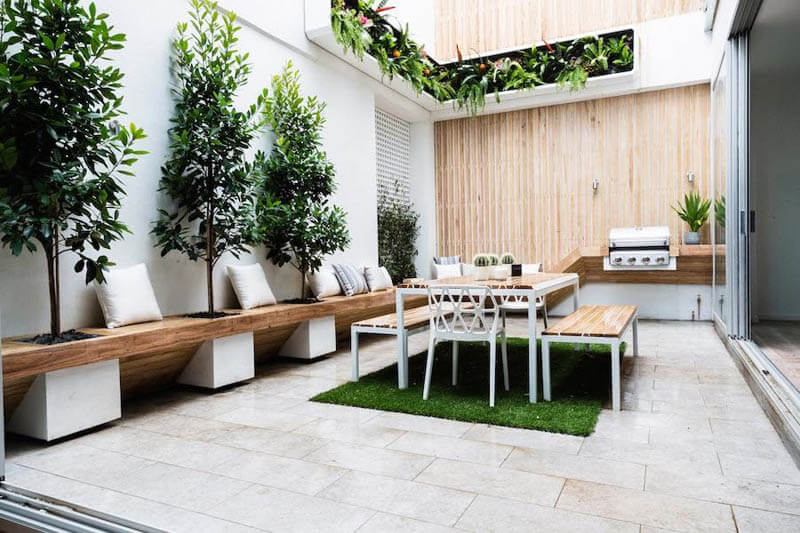 Extend from the inside out
This is also a minimalist kind of design. You can just extend your kitchen from the indoor to the outdoor, which allows you access to the kitchen during hangouts or parties conveniently. It turns out that guests appreciate the open bar style arrangement.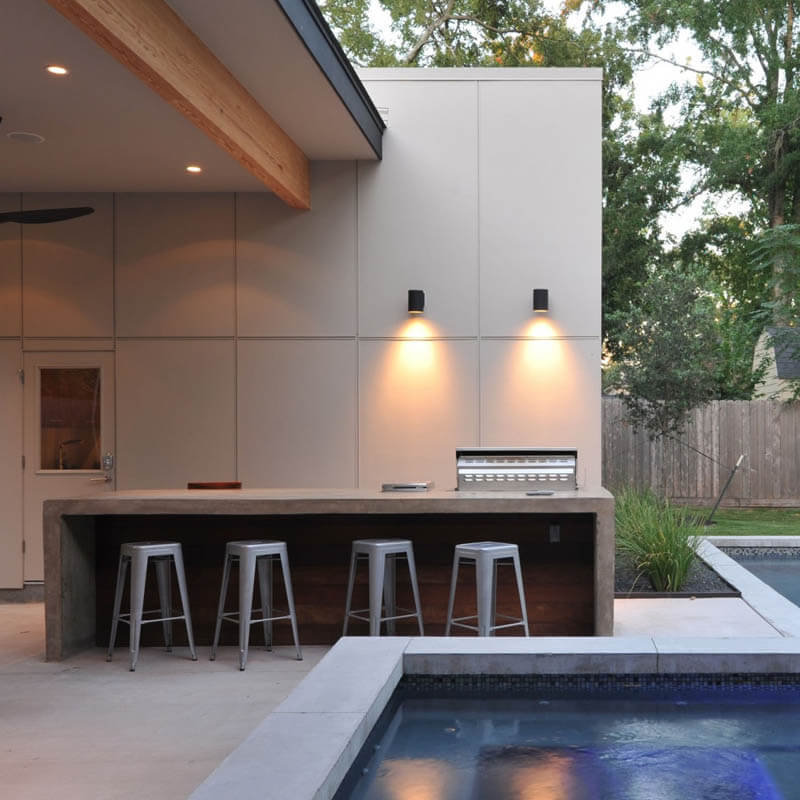 From DIY outdoor kitchens to professionally constructed settings, we have provided you with different ideas to help you build yours. This should, however, not limit your imagination. You can add more features to the above templates to make your outdoor kitchen feel more comfortable and suit your needs perfectly.
Please note that there are factors to consider before choosing a frame for your outdoor kitchen. Some of these factors are; your backyard space, budget, materials, climate, construction company costs, maintenance costs, and the possible number of guests. Whichever design you have chosen as your model, we hope you have fun while making your dream outdoor kitchen a reality.