One year ago, I wrote a post about 51 Creative Name Card Design, I got a bunch of weird/creative card design and thought I won't be able to find crazier than in near future. While just one month ago, I found another crazy edible business card, meat card. And today, here is my third surprise – Eco-friendly business card, leaf card. It looks like the new ideas of business card just keep popping up, and the only limit is our imagination.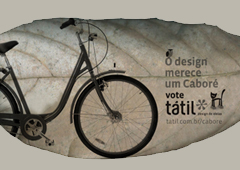 If you're in the market for new business cards or a cutting-edge new advertising medium, you should take a look at this brilliant idea – your message or logo etched right onto a real leaf, no paint necessary! The resulting leaves are simple, stunning when looked at against the sunlight, and the best part is that if they are thrown away, there is no adverse effect on the environment.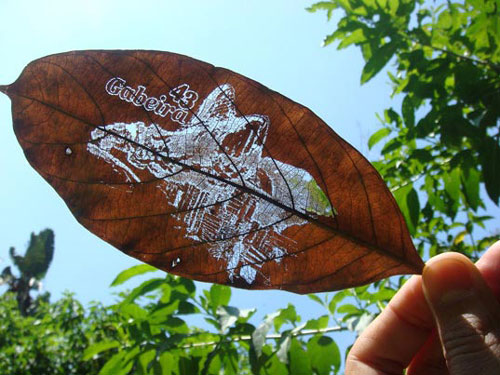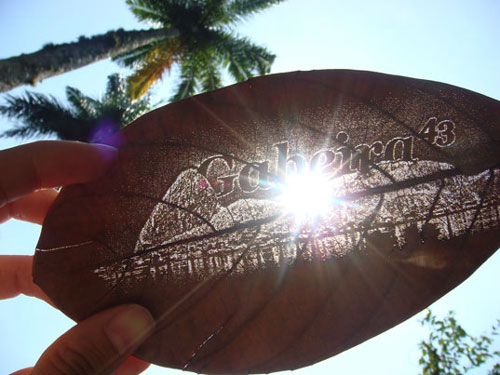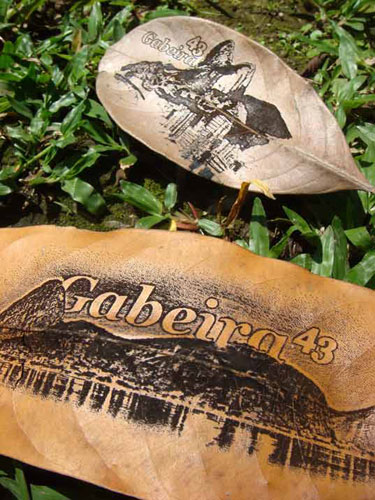 Design Firm Tatil Design of Brazil came up with the elegant marketing idea, which they recently used in 2008 during the 55th Cannes Advertising Festival to promote their "Designing Naturally" workshop. Natural Medium, which is what they call their amazing laser cut leaves, was so popular and well received at the festival that it won the Bronze Award for the 2009 International Design Excellence Awards in Eco Design.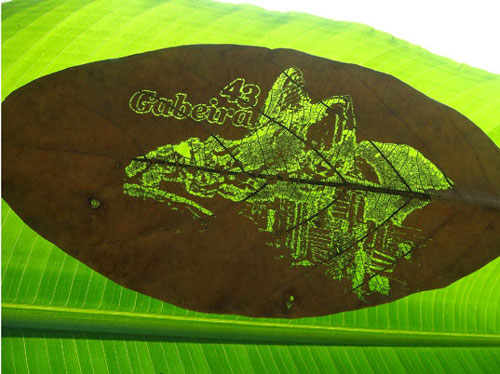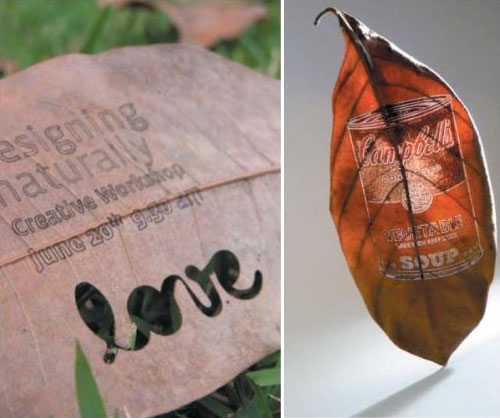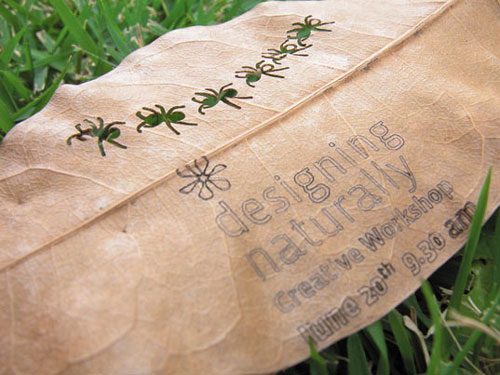 The designers collected fallen leaves and then selected images that expressed the intent of the workshop. Designs varied from animals to dancers, burgers to planes, and ants to a soup can. The images were then laser cut into the dried leaves, which left a beautiful silhouette of the picture and the wording to advertise the workshop.