I once wrote a post about Fascinating Food Landscape created by artist "Carl Warner", building fairy scene with vegetables. And today, welcome to the luxurious Cakeland created by Scott Hove. I guess if Tim Burton decided to make a parallel world to Willy Wonka's Chocolate Factory out of cake it would probably look a bit like Scott Hove's Cakeland.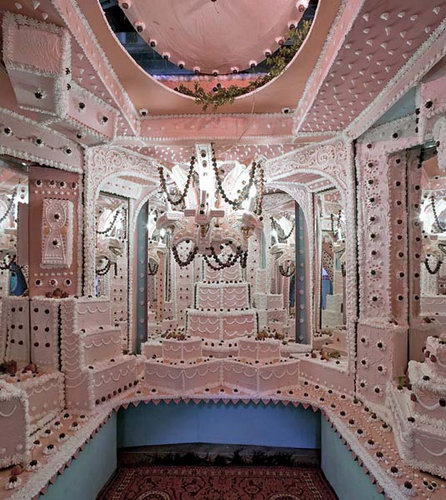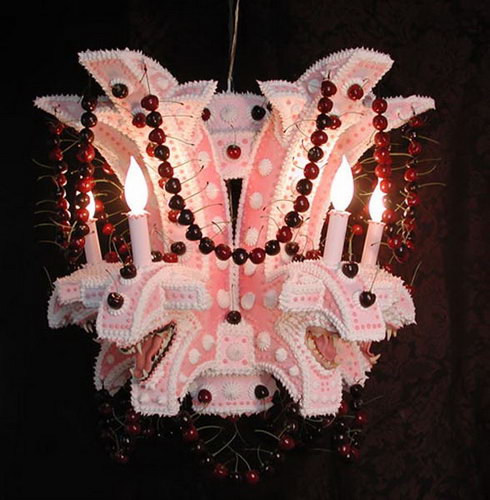 Cakeland is a walk-through installation containing multiple hallways and mirrored passages. The installation resembles a collection of huge delicious cakes, whether wall mounted, hanging or free-standing. But you can't eat these cakes – they're made of painted wood or cardboard.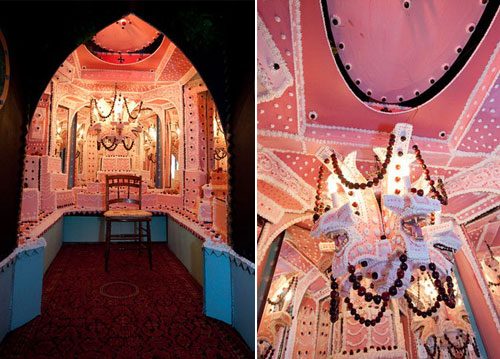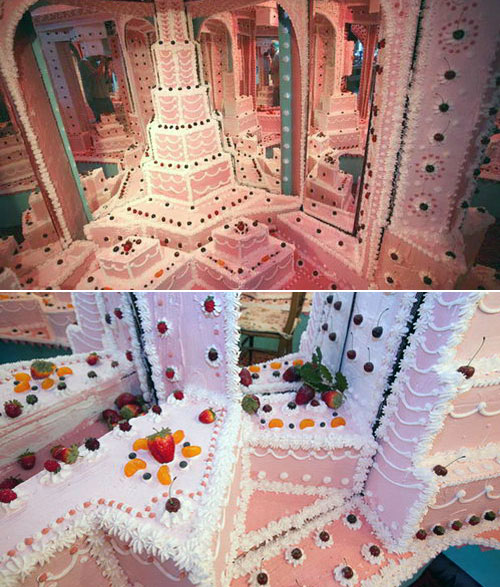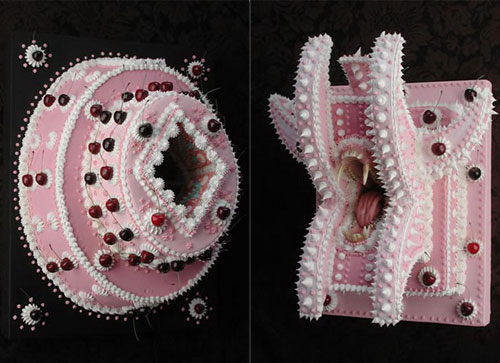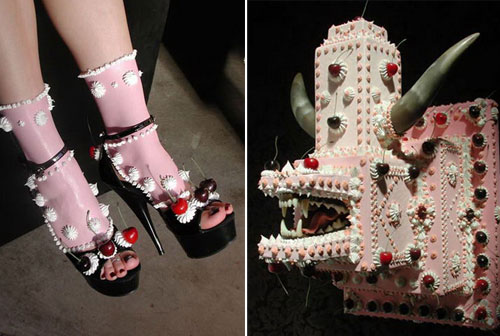 Scott lives in the rear of the gallery space. You can see more of his work at his website.