Project: City Jungle Apartment
Interior Design: MNdesign
Location: Moscow, Russian Federation
Area: 118 sq.m
Featuring different styles—fusion, loft, contemporary, this 118-meter apartment located in Moscow is the home of a young family of doctors with two children. Although there are many unique designing elements in the design, various images of monkeys are specially eye-catching. They are used in different parts of the apartment and acted as the symbol of audacity and the theme of the whole interior.
An effective layout is applied in the public area through living room, kitchen and dinning area. A bar counter is turned through 45 instead of common 90. This uncommon layout make the room a distinctive and dynamic space.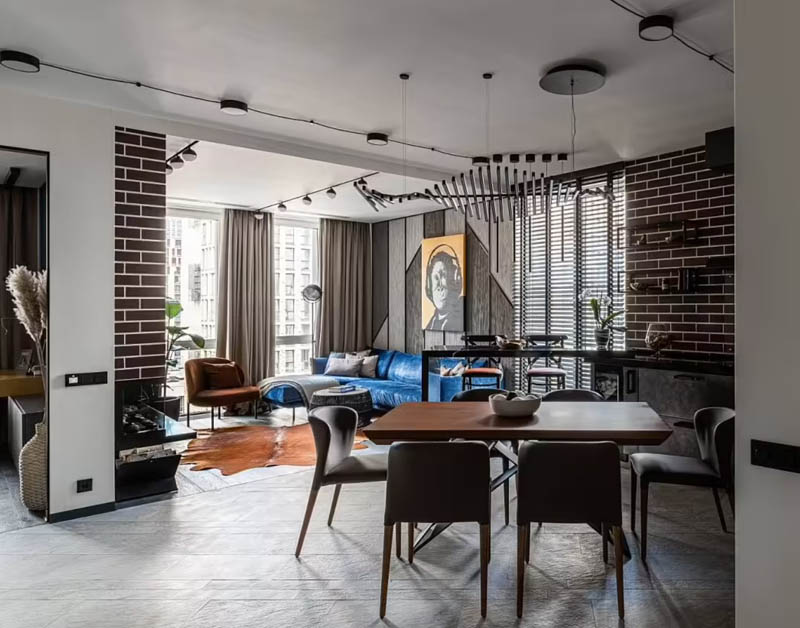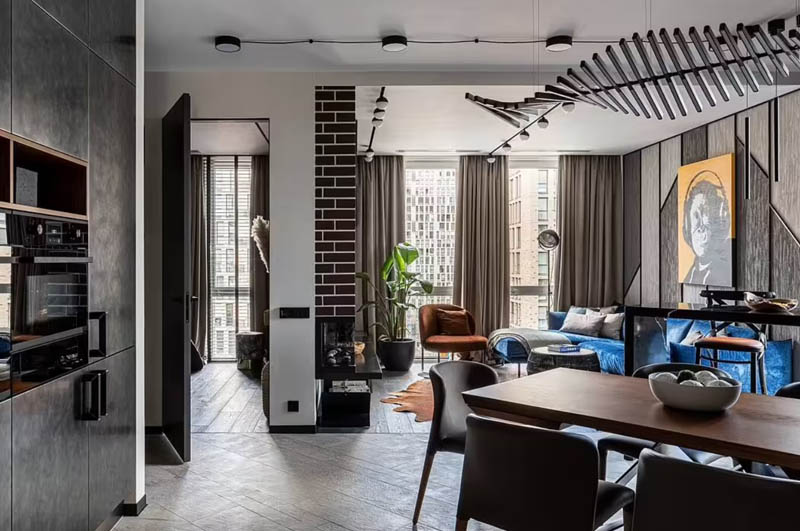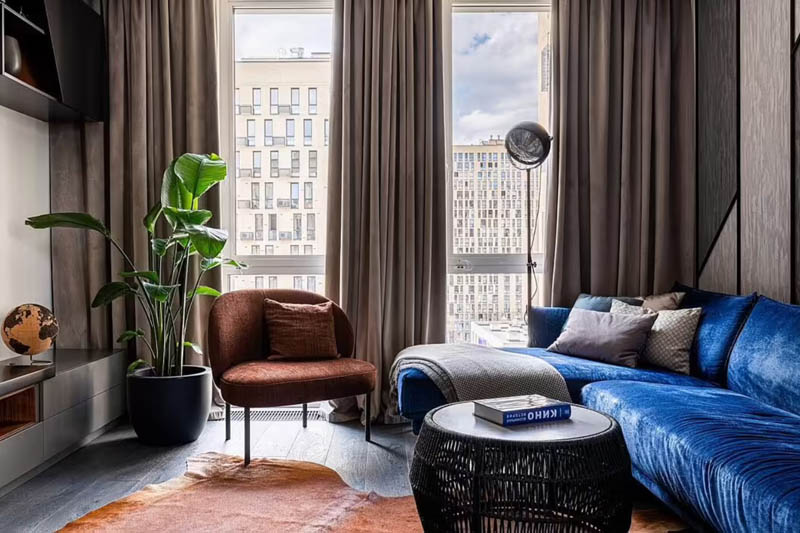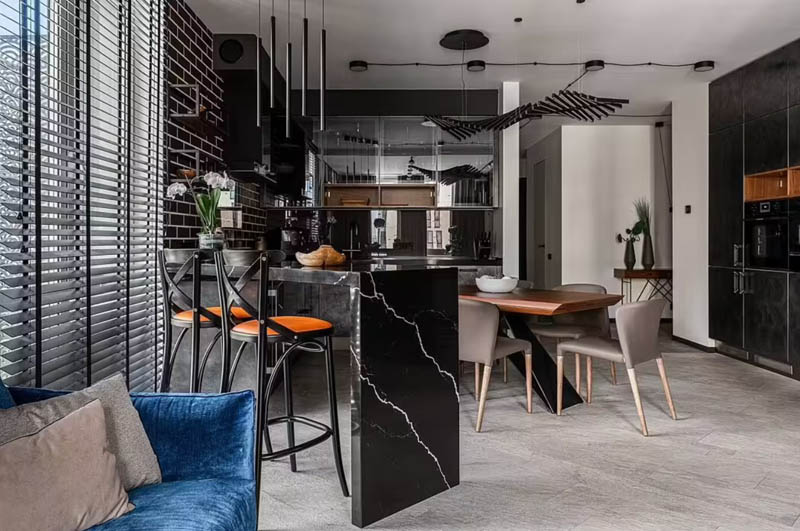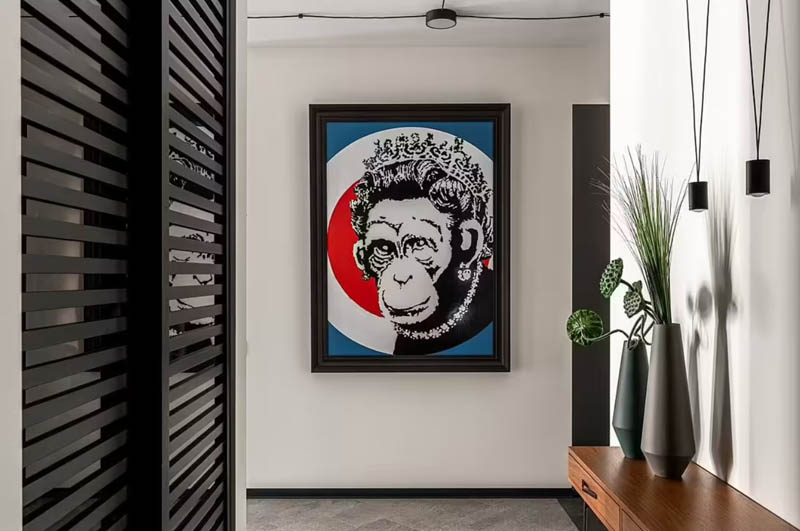 There are boy's and girl's rooms with their own dressing rooms on the opposite side from the entrance. Their layouts are similar, but appearances are different. Theme of the boy's room is travel, adventure and discovery. On the contrary, the girl's room is full of stability, balance and perception.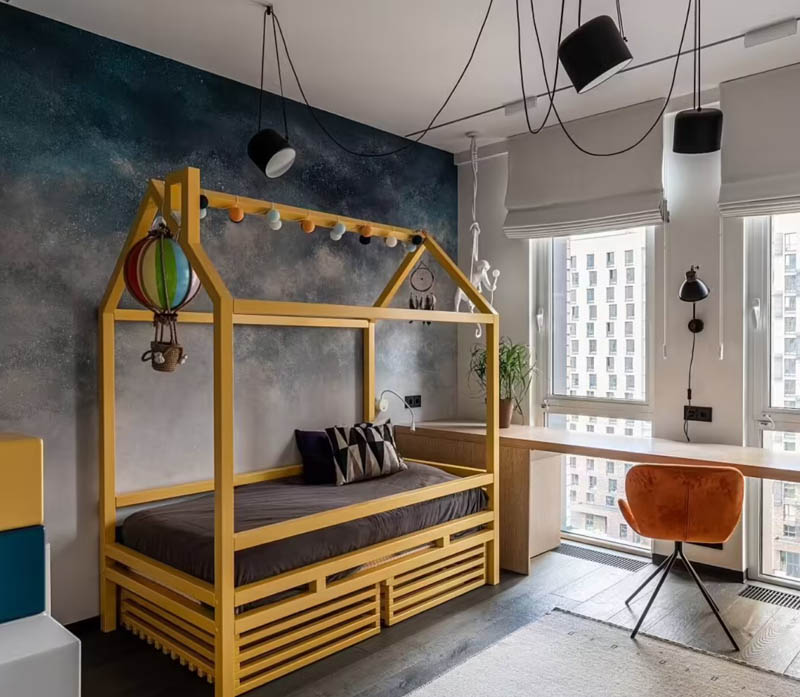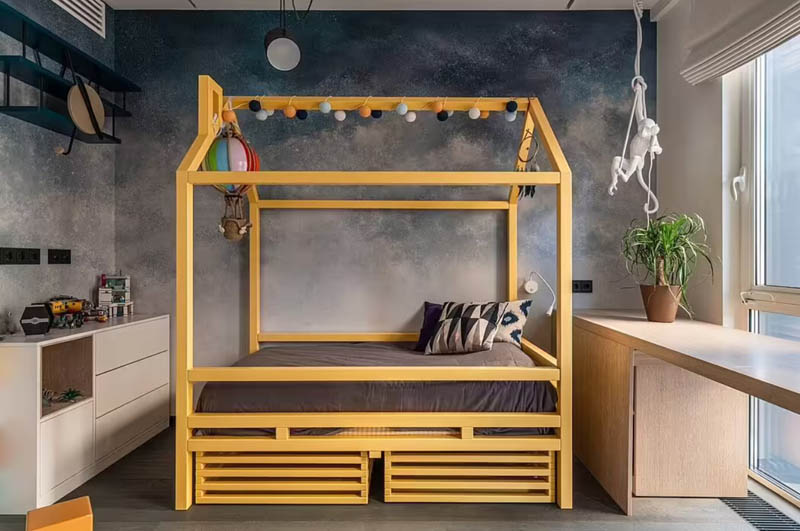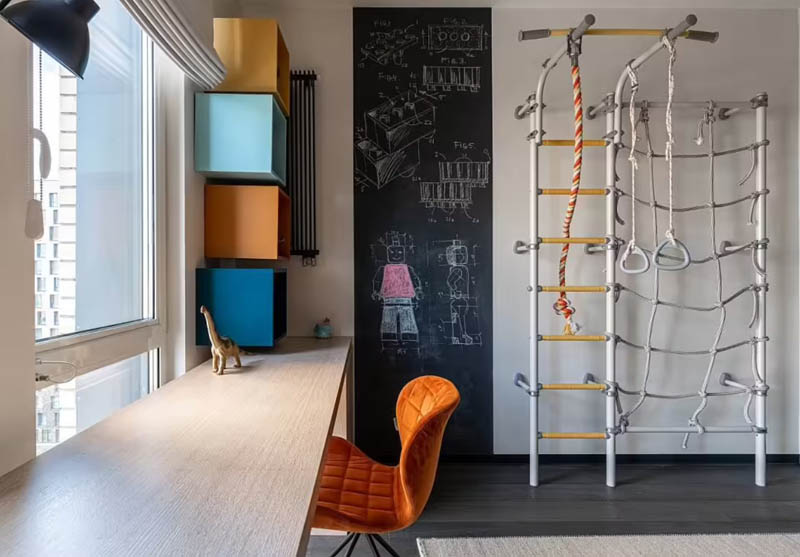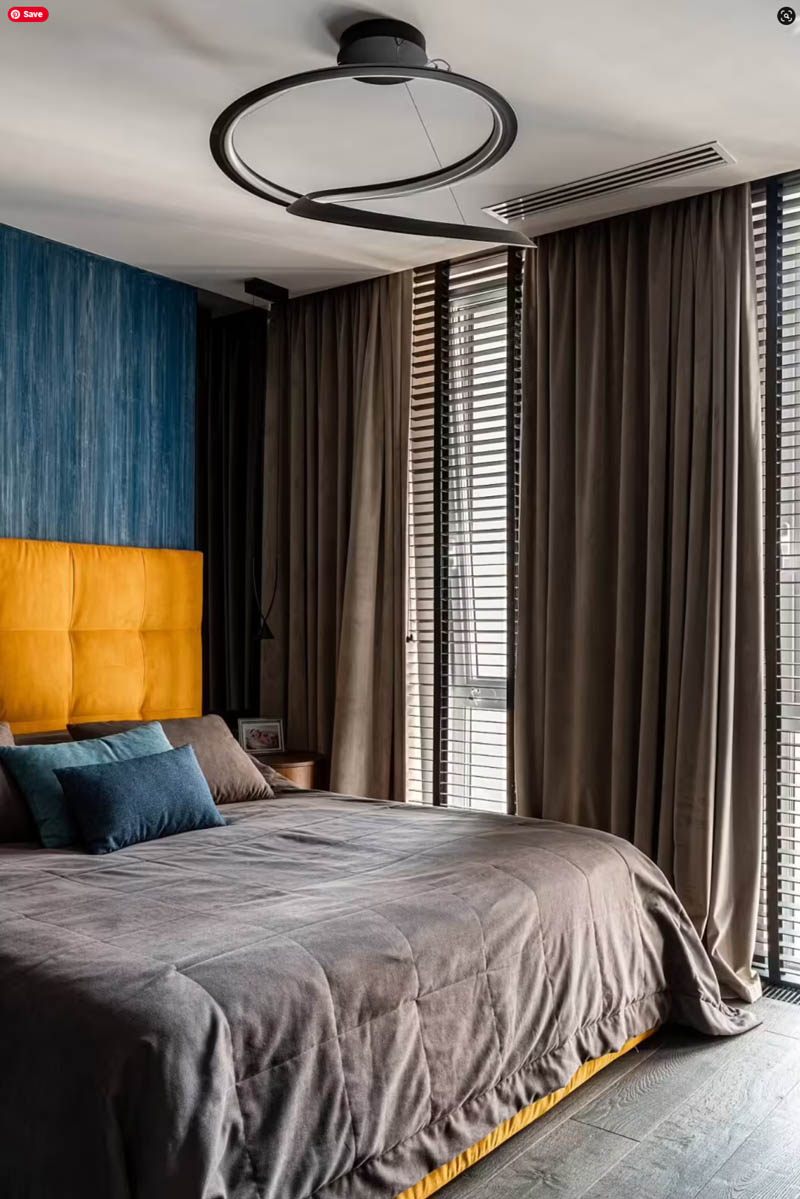 Master bathroom is quite eye-catching. It features a panel made from stabilized moss, a table top made from wood slab, and stone basins.