Your garden is more than just an outdoor space where you grow plants or let your dog out to do its business. The pandemic has highlighted how your garden can double as a social and living space too – with a good chunk of our socialising over the past year only being mandated outdoors. With Brits spending more time outside than ever before, people are now looking towards ways to revamp their gardens to create the perfect place to relax, socialise, exercise, and more! Here are our top tips on how to get started.
Why should you redesign your garden?
This merely the same question as asking why should you redesign your kitchen? You want your living area to be a space that you are proud of and want to show off when you have guests. However more importantly, this will benefit you and your family the most – you will now have additional space for everyone to experience. How you use it is totally up to you!
How?
Okay, so now you're convinced – let's get into the logistics.
Decking and patio
Landscaping should be at the top of your list of considerations. You must think about how you want the layout of your garden to be and consider your budget. If you're inspired by lavish designs in magazines and Pinterest boards, make sure you understand how you may scale it down so you don't break the bank. We recommend that you should prioritise having a decent amount of decking or patio space as this will increase the space people can walk on freely without fearing dirty feet. It will give your garden a polished look, and you can choose the colour to fit your desired aesthetic.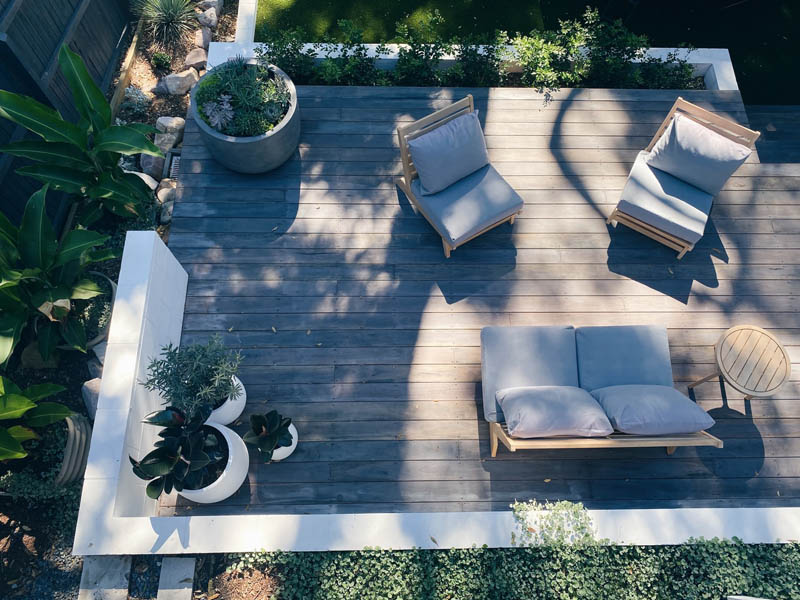 Outdoor furniture
Once your landscaping is complete, it's now time to think about furniture. If you want your garden to double as a social space, investing in good seating is vital as it will provide you with a place to host guests, eat meals, or have games nights. A lot of budget stores and DIY places have excellent sets of furniture for a small price!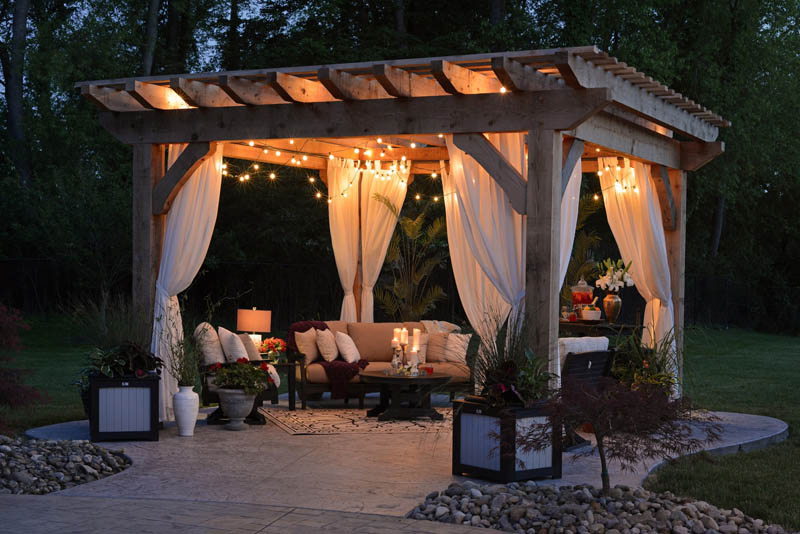 Lighting and heating
Lighting and heating in your garden are just as important as it is at home. Both are key to creating a cosy and homely atmosphere, and you'll begin to see your garden the same as your living room! Once the sun starts to set, your garden will lose light and temperatures will start to drop. The obvious way to fix that is to install outdoor lighting and heating. Experimenting with lighting adds decoration to your garden and will instantly make your outdoor area more scenic. Although you may view it as purely functional, heating can provide some decorative features – think chimineas or candles.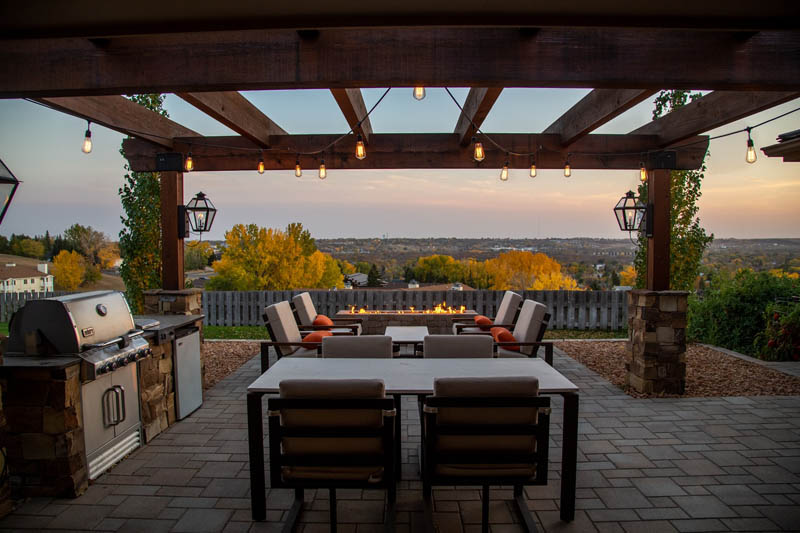 Plants
Although these tips are to show you how to redesign your garden in a way which makes it much more like a living space, don't simply disregard its special functions. Here, you can place a host of wildlife and plants which may not be compatible with an indoor setting. Adding some greenery to your outdoor space is the perfect finishing touch. Happy decorating!