A chunky diamond solitaire is what you'd imagine when you think of a proposal or engagement. The modern-day woman, however, loves to experiment with edgy fashion that represents her unique style. Skip the nuances of buying a traditional diamond ring, and instead, focus on shopping for an engagement ring that's all about staying true to your exclusive sense of fashion. Here's what we've put together for you – a compilation of unique ring designs that are totally stunning and appealing even to the most hard-to-please fashionista.
Cluster rings
If you're looking for a funky silhouette with a vintage touch to it, we recommend cluster rings. A cluster ring has two or more stones that are set closely together to form a unique pattern. At times, a central gemstone is surrounded with smaller stones – great for those wanting a traditional engagement ring with a modern touch.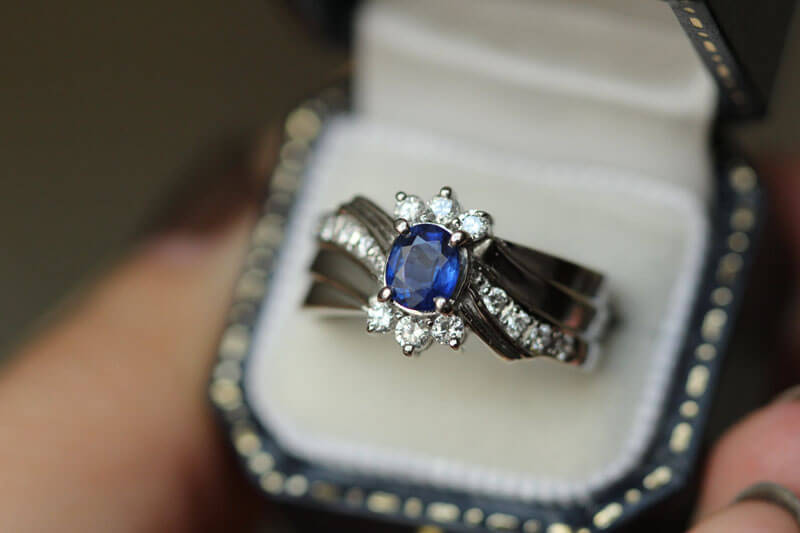 For the fashion-forward bride, we'd suggest opting for cluster rings that feature colored stones, or those with exceptional geometric shapes. Consider a central stone such as aquamarine, sapphire, pink tourmaline, etc. featuring a stunning rectangular profile flanked by smaller stones in shades of your choice.
If bling and color isn't style, but still want your engagement ring to be in sync with the latest trends, consider a cluster ring in hues of rose gold and white. A peach-colored central stone featuring a princess cut, surrounded by tiny white stones set in a rose gold metal band has a dainty and feminine look. It's the perfect choice for the contemporary bride who wants the best of both worlds.
Unique shapes
Move beyond the round, princess, and emerald-cut solitaires and take the high-fashion route. If you're looking for an engagement ring that speaks your unique style, opt for an atypical cut. An octagonal or hexagonal stone gives the ring an extraordinary touch.
Whether it's a single stone set in a metal band or a large colored stone surrounded by smaller crystals, the rare cut will make a bold statement that's sure to draw focus to the stunning beauty of the ring, making your special piece look anything but mundane.
Pearl rings
Pearl is the ultimate choice for modern-day brides who love minimalism with just the right touch of glamour. Pearl engagement rings are classy, yet a fashionable and practical choice. A pearl center stone looks just as exquisite as a diamond solitaire but manages to keep look sophisticated and clean-lined, which fashionable brides love.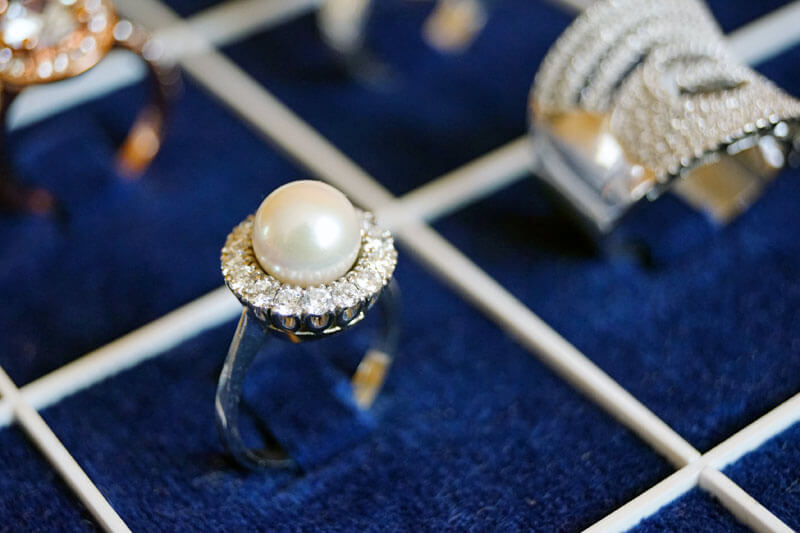 We love new-age designs that incorporate pearls with modern patterns. A lustrous pearl surrounded by small crystals creating a snowflake motif will make the unconventional bride fall in love with the rare design.
Bring to your life your vision of a masterfully crafted engagement ring with a single pearl set in a ribbed gold band, adding texture and detail. A cool take on a traditional ring design is an open-faced ring with a large pearl on end edge, and a line of smaller crystals on the other in a silhouette that coils around the finger. For a bride who wants to take her engagement ring to the next level of style and sophistication, pearl rings are a terrific choice.
Open rings
For brides looking to ace the trendy look with poise, give open rings a try. Open rings are a hip silhouette not usually associated with an engagement ring. However, the unconventional bride is all about making extraordinary choices! An open face ring is a great way to showcase your unique personality.
There are dozens of open face ring designs to choose from, but when you're choosing your engagement ring, you need a truly special silhouette. A white metal ring with crystal or diamond-studded flower at one end, and a geometric pattern on the other gives this trendy ring shape an ornate look for that extra oomph to your engagement ring. If high-glamour is what your heart desires, an open ring with a carved silhouette on one end, and a lustrous pearl or a colored stone on the other is a stunning choice.
Small rings
Small rings like the ones available at https://jewelrylab.co/collections/cute-rings featuring cute motifs and handmade details are truly exclusive. Practical for everyday use, we love small rings for their dainty appeal.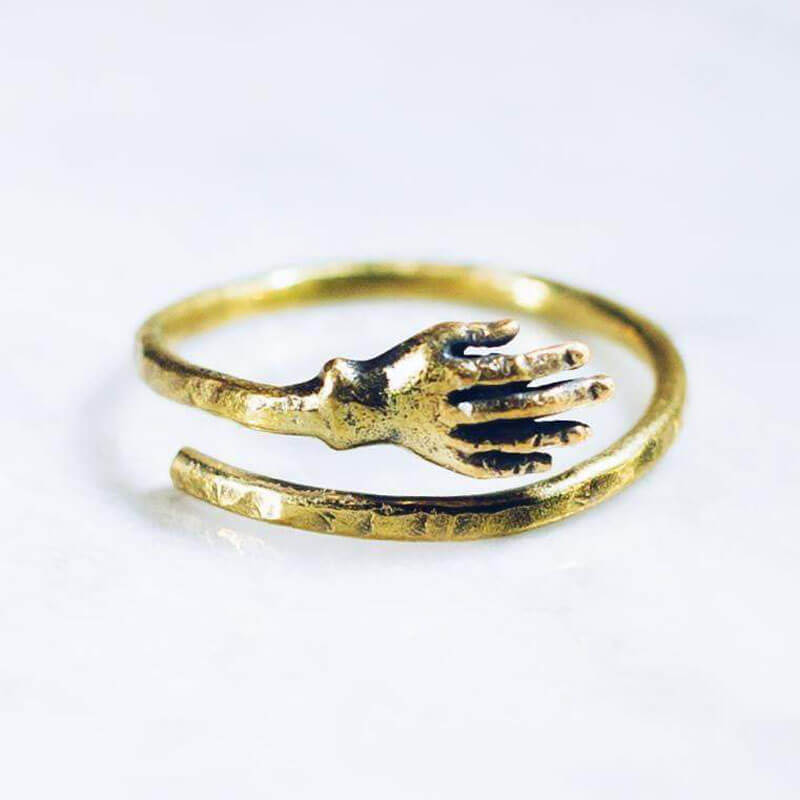 Small rings crafted in metals such as silver, gold, or brass, with an antique finish, are very trendy. Modern brides will love small rings featuring unique silhouettes. Consider a wave-patterned ring with hand-hammered details for the rustic touch that adds more to the most special piece of jewelry you'll ever wear!
If you're a fan of layering rings and want to include this ultra-trendy style as part of your engagement jewelry, small rings are your best bet. Start with a simple metal band, and stack on other cute rings such as textured rings or one with a heart motif for a brilliant look that will look super-stylish.
Turquoise rings
What better way to display a treasured piece of jewelry representing love and commitment than with a dazzling turquoise ring? With its bright blue color, turquoise adds spunk and aura and elevates a simple ring to a new level of beauty.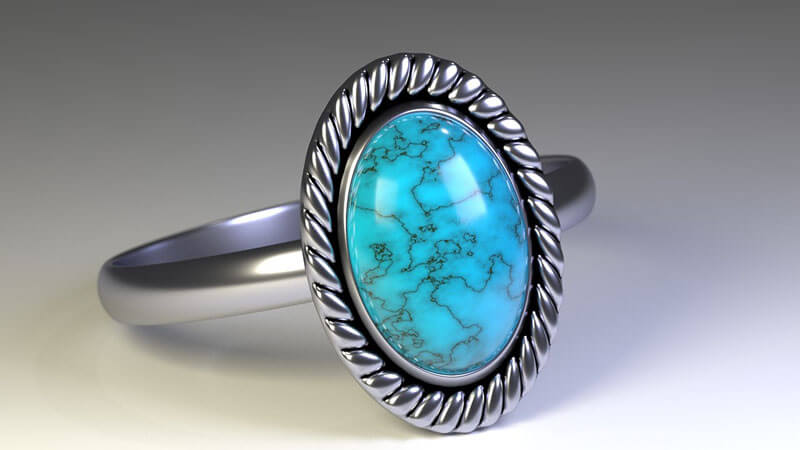 We recommend turquoise rings since they look so bold and beautiful, and have a deep connection with the elements of nature. They're like the perfect embodiment of what a modern woman stands for – balance and beauty. It's no surprise that turquoise rings make it to our list of beautiful and unique engagement rings.
Turquoise rings come in several styles and silhouettes. The choice largely depends on your personal preference. For a bold and striking piece, choose a statement ring with a large stone in a dome silhouette. If you love all things small and dainty, choose a sterling silver band with a line of small turquoise stones set in pronged setting, accentuated with blue topaz stones for a hint of sparkle.
Cocktail rings
Give your engagement ring the supreme attention it deserves with a cocktail silhouette. A cocktail ring is like a very trendy statement piece. Be it a colored gemstone ring or a chunky metal ring with textured detailing, cocktail rings have a signature style that will jazz up your looks.
Vintage rings that feature multiple rows of diamonds or crystals in a variety of different cuts such as princess, baguette, and round cut represent this bold design. A stunning center stone such as ruby, sapphire, or amethyst will make your engagement ring stand out, helping you make an exclusive style statement.
Stackable rings
Stacking is such a popular trend now that many new-age brides want to bring this fashionable look to their engagement ring as well. You can get creative as you want to with stacking your engagement ring, but remember when layering that the promise ring must be the highlight of your stack.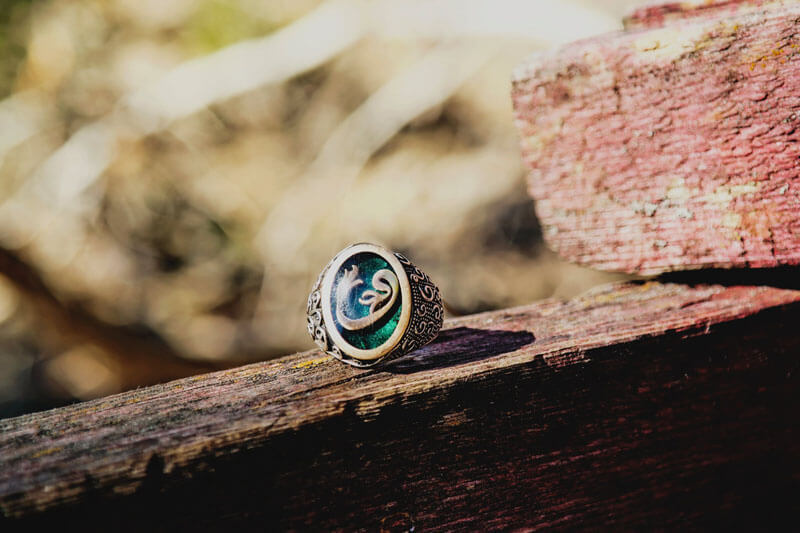 For a dazzling look, stack your engagement ring with multiple bands featuring small sparkly crystals that will create a glamorous stack. For a dainty stack, stack your engagement ring with delicate metal bands in matching hues that will make the engagement ring the star of the stack.
Wearing colored rings featuring colorful gemstones is a great way to add a pop of color, and introduce a whimsical touch to your bridal stack. A rainbow of bright gemstones or an ombre stack featuring tonal colors can be stacked with your engagement ring to keep things more interesting.
Nature-inspired rings
Soft curvy silhouettes, delicate leaves, and flower motifs give nature-inspired rings a beautiful look. It's the perfect unconventional design for the modern bride who wants to steer clear of the customary styles.
An intricately sculpted rose flower on a metal band is an unusual pattern that's contemporary and intricate, giving your engagement a special touch straight from the garden. We love this silhouette when it's crafted in a mix of rose gold and white metal, with the colored metal accentuating the pretty rose pattern.
For a pop of color, consider a lush green emerald center stone set in a white metal band flanked with delicate leafy motifs on either side. Opt for the emerald center stone to be set in a horizontal direction that will add to the low-profile look of this delicate silhouette, with the green stone complementing the theme of leaves and twigs.
Birthstone rings
Express your individuality with birthstone rings that look elegant and beautiful, giving your ring a quirky touch. Non-diamond engagement rings incorporating birthstones are a growing trend with modern brides who want a twist on traditional styles.
Birthstones are colored gemstones that correspond to your birth month. Whether it's a bright purple amethyst ring or an aquamarine ring, you'll find birthstone rings in varied silhouettes, ranging from cocktail silhouettes to dainty patterns.
Birthstone rings are also perfect for adding to a bridal stack and adding more color to a stacked ring look, while representing an essential element of your life – your birth month.
Conclusion
With our suggestions for never-seen-before engagement rings, we hope to inspire you to find that perfect ring you've always dreamt of. Bring drama and excitement to your big day with a special engagement ring that's as unique as you!