When the California Academy of Sciences announced their 2020 BigPicture Natural World Photography competitionBigPicture Natural World Photography competition, they asked the photographers to images showcasing the Earth's biodiversity and showing some of the mounting threats to the natural world.
As ever, the level of competition is getting higher and higher. This year, the winner and finalists are chosen from nearly 6,500 entries and the the grand prize went to a photo of a brave animal facing a harsh winter storm. The photo was taken by British photographer Andy Parkinson, who is a featured contributor at National Geographic. These type of mountain hares are used to harsh conditions, but as Britain's only native rabbit species they are unfortunately seeing their populations decline due to hunting and habitat loss.
The rest of the finalists and winners also show incredible skill. And below are part of the photos selected as the category winner or finalists. You can see the whole collection on BigPicture's official page.
These images originally appeared on bioGraphic, an online magazine about science and sustainability and the official media sponsor for the California Academy of Sciences' BigPicture Natural World Photography Competition.
h/t: theatlantic
Grand Prize – Hare Ball (Tomatin, Scotland)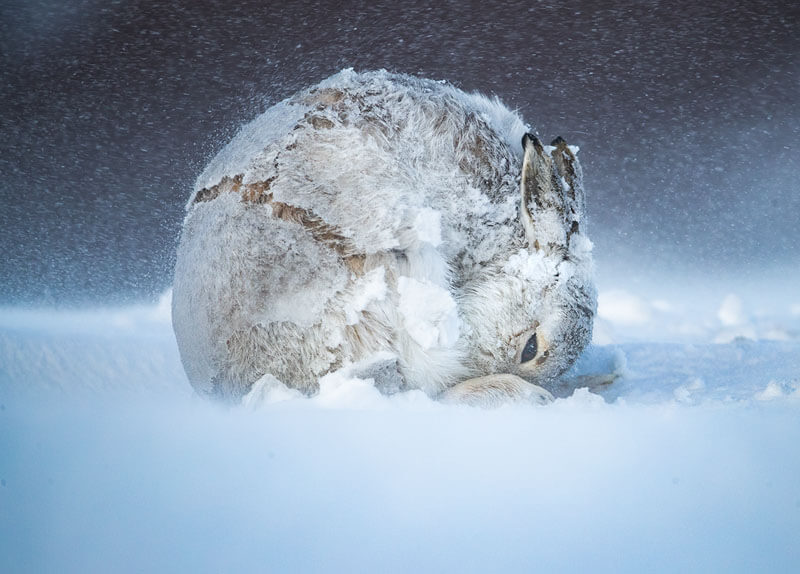 By Andy Parkinson | Crich, England
Aquatic Life – Frozen Mobile Home (Antarctic Peninsula)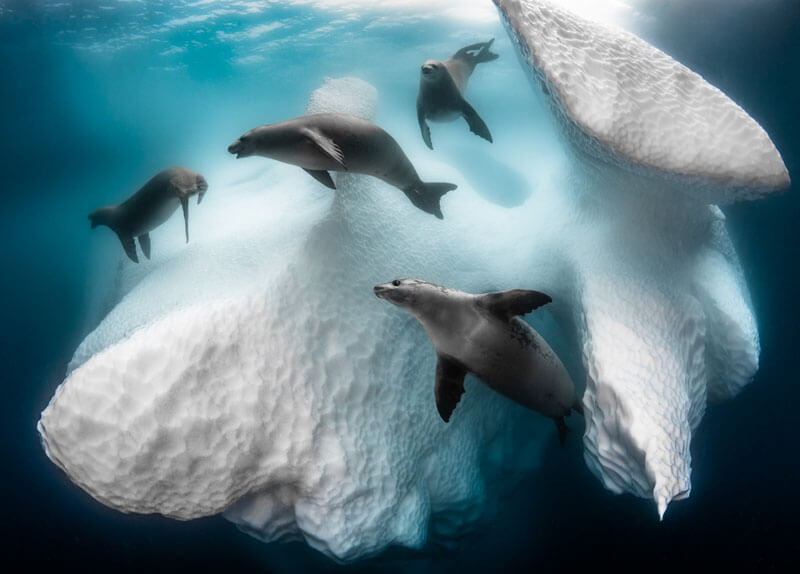 By Greg Lecoeur | Nice, France
Aquatic Life Finalist – Amplexus (Lez River, France)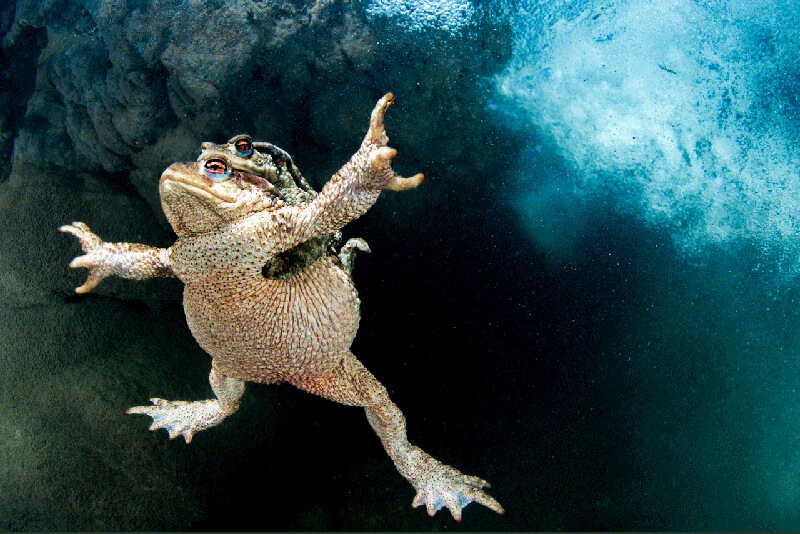 Mathieu Foulquié | Saint-Aunès, France
Aquatic Life Finalist – Pacific Red Sockeye (Adams River, Canada)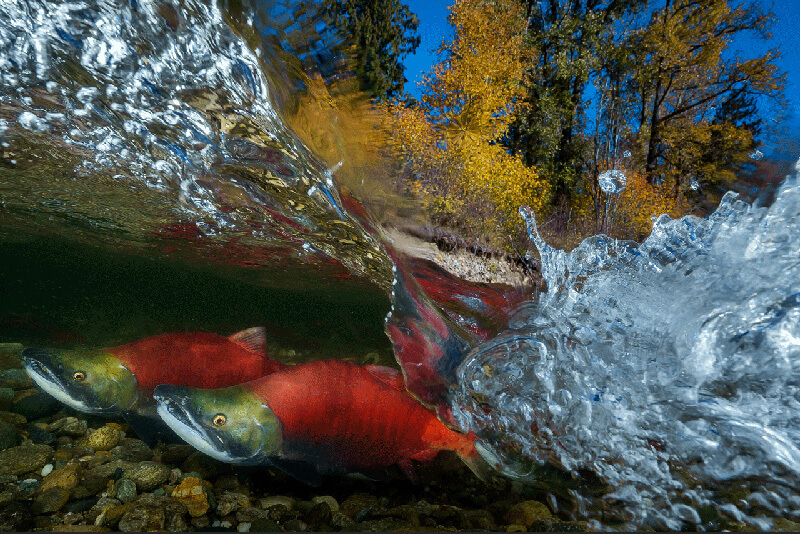 Yung-sen Wu | Ho Chi Minh City, Vietnam
Aquatic Life Finalist – The Green Iguana (Kralendijk, Bonaire)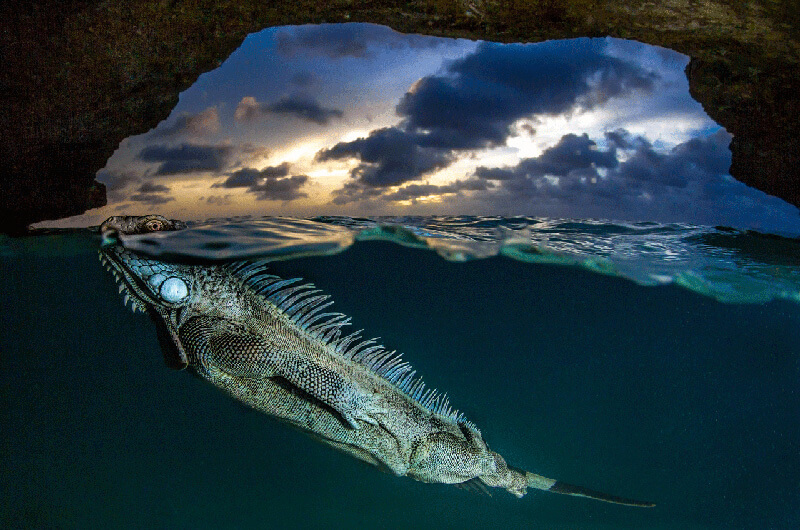 Lorenzo Mittiga | Kralendijk, Bonaire
Terrestrial Wildlife Winner – Cheetah Hunting (Maasai Mara)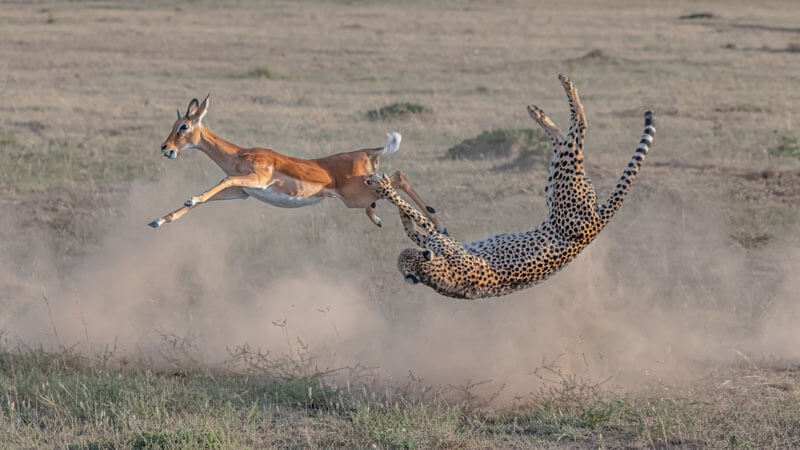 Maasai Mara National Reserve | Kenya
Terrestrial Wildlife Finalist – The Queens of Verticality (Sierra de Guadarrama National Park, Spain)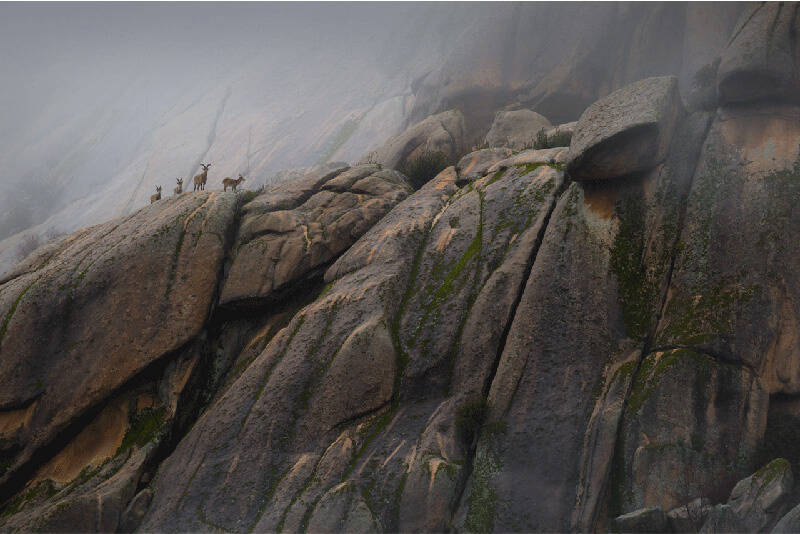 Juan Jesús González Ahumada | Málaga, Spain
Terrestrial Wildlife Finalist – Bear-Spoilt Eggs (Kuril Lake, Russia)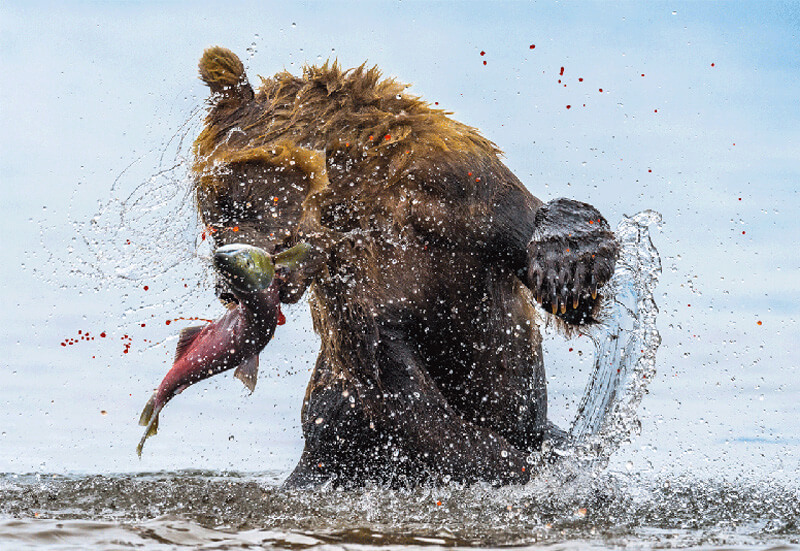 Jon Langeland | Oslo, Norway
Terrestrial Wildlife Finalist – Autumn Hide (San Bartolomeo, Italy)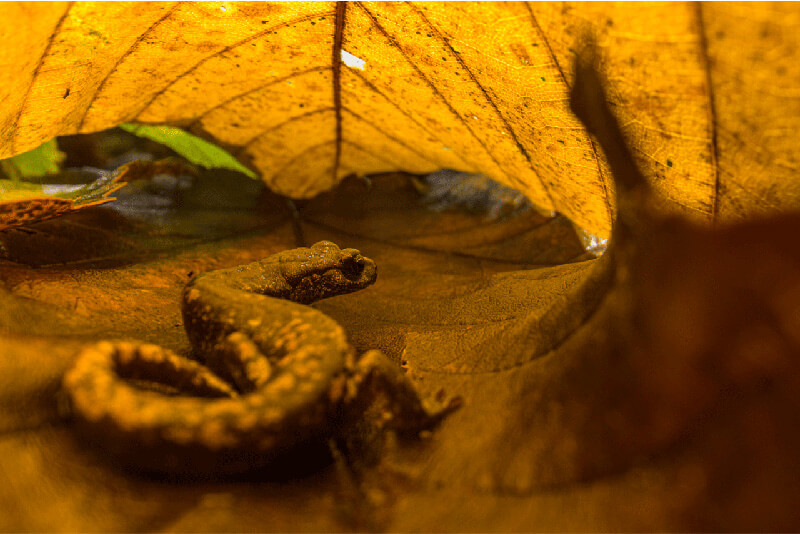 Emanuele Biggi | Genova, Italia
Winged Life Winner – A Sip (Gorongosa National Park, Mozambique)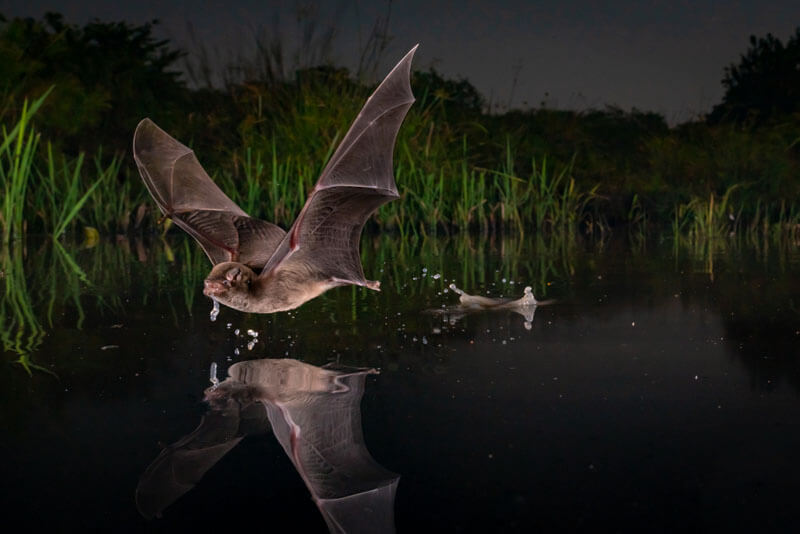 Piotr Naskrecki | Cambridge, United States
Winged Life Finalist – The Battle of Flower Mantis and Damselfly (Bukit Tinggi, Malaysia)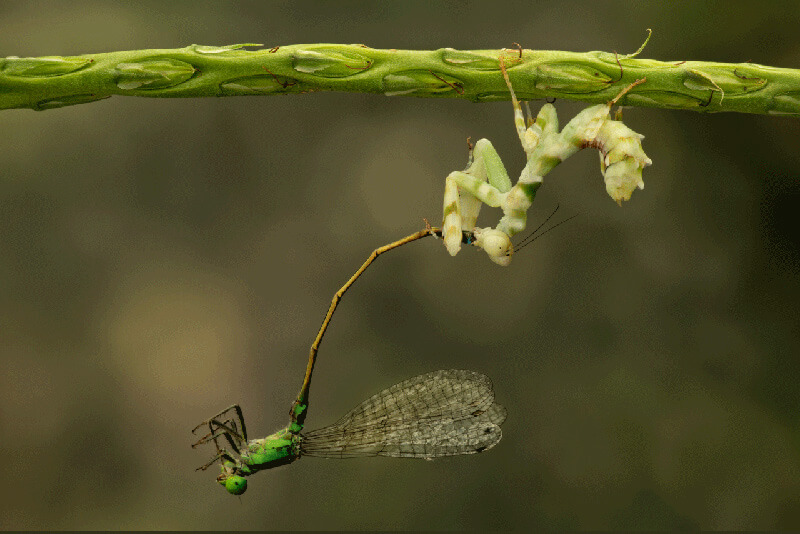 Lam Soon Tak | Kuala Lumpur, Malaysia
Landscapes, Waterscapes, and Flora Finalist – Rain's Visitors at Dusk (Deskati, Greece)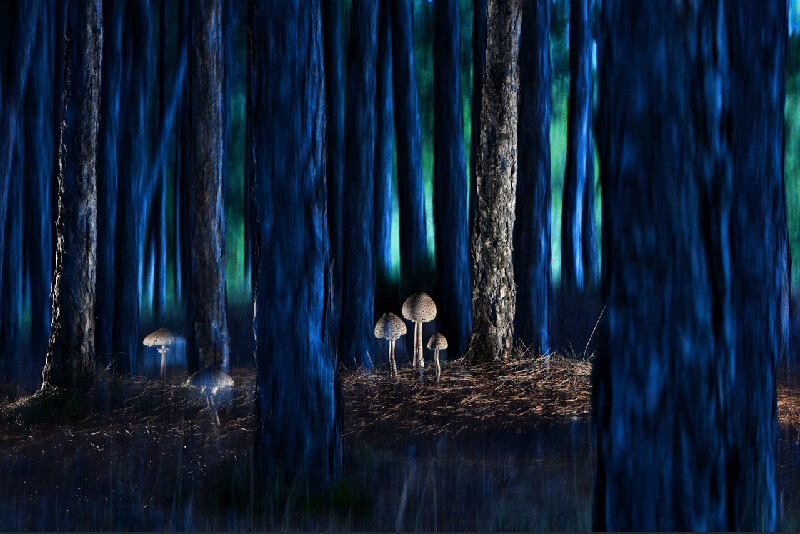 Agorastos Papatsanis | Thessaloniki, Greece