In this article, we will show you a home full of curiosities and artisan pieces that meld with modern furniture designs and décor elements (by Aliev Architects ).
In this 83 square meters apartment in Kyiv, Ukraine, Indian, is an ethnic eclectic style home with colourful vintage finds. In this place, you can find Indian artwork meets contemporary furniture, alongside trendy slatted wood elements.
In the living room, an emerald green wingback chair evokes a regal feel inside the lounge area. A matching green accent cushion creates a color connection between the chair and a tan modern sofa. A vintage style table fits neatly into the space between.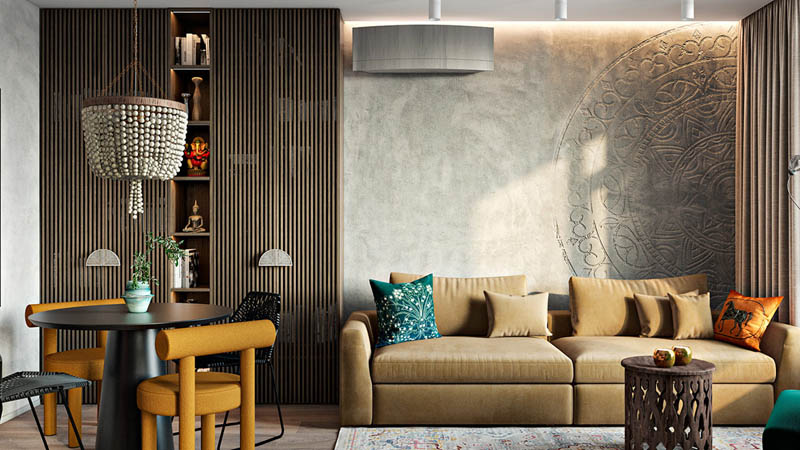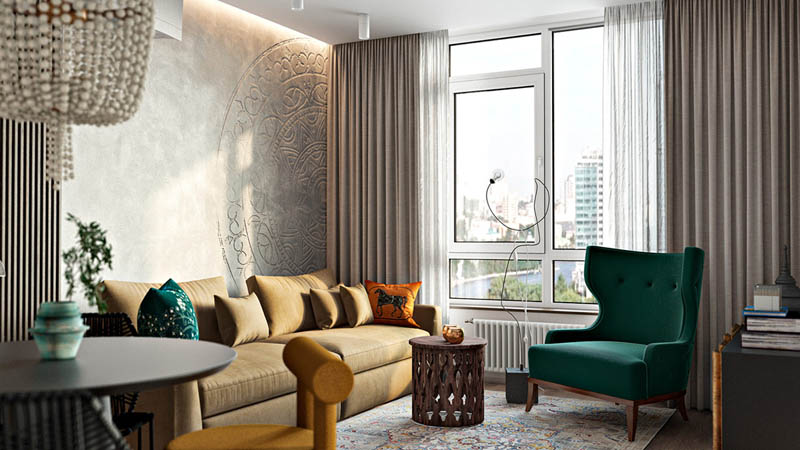 Over in the dining area, a small pedestal dining table is surrounded with two different styles of dining chair to loosen up the look. A fabulous beaded chandelier makes a highly decorative addition to the space. A piece of traditional Indian artwork brings in gloriously bright colour. Wood slatted doors pull across a dining room storage area, leaving a sliver of exposed shelving for books and sculpture.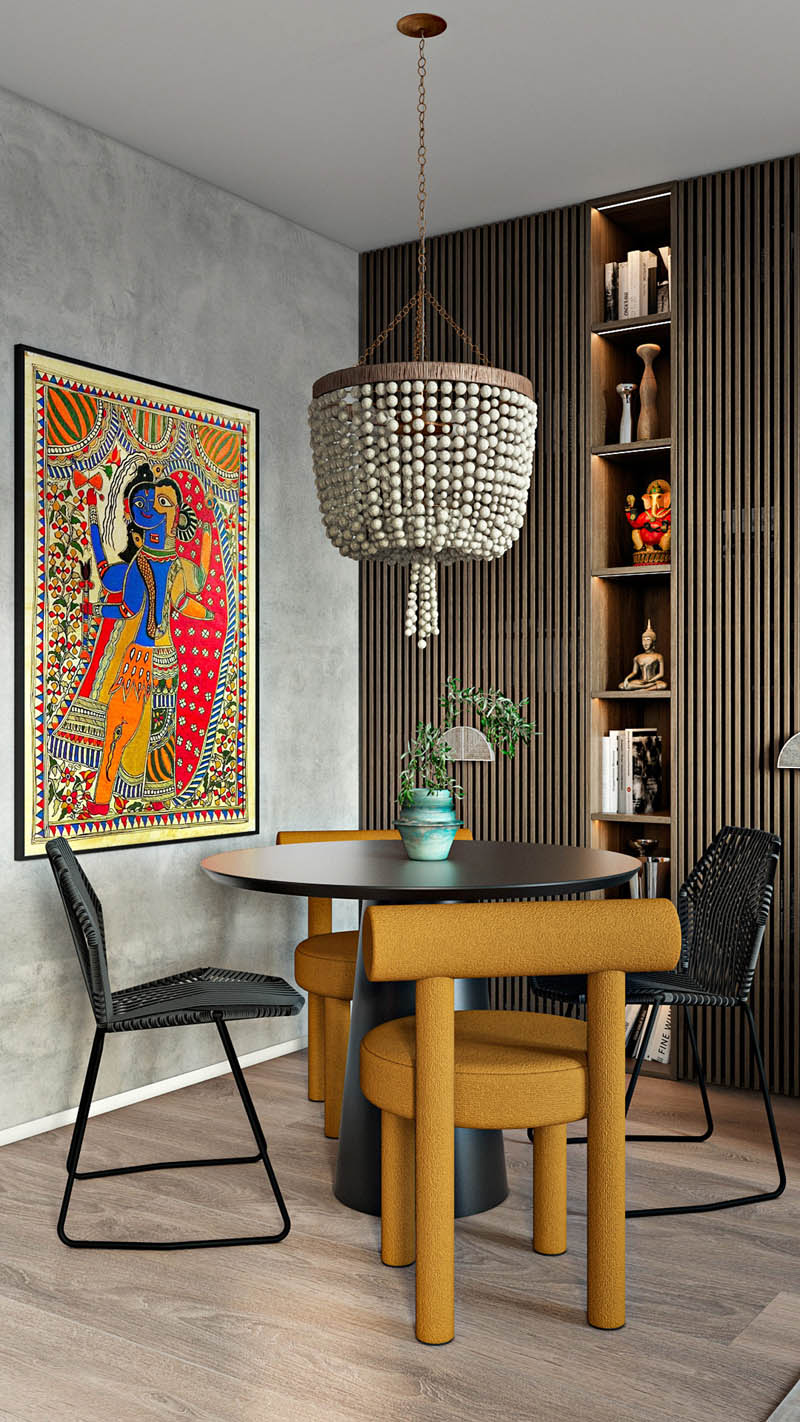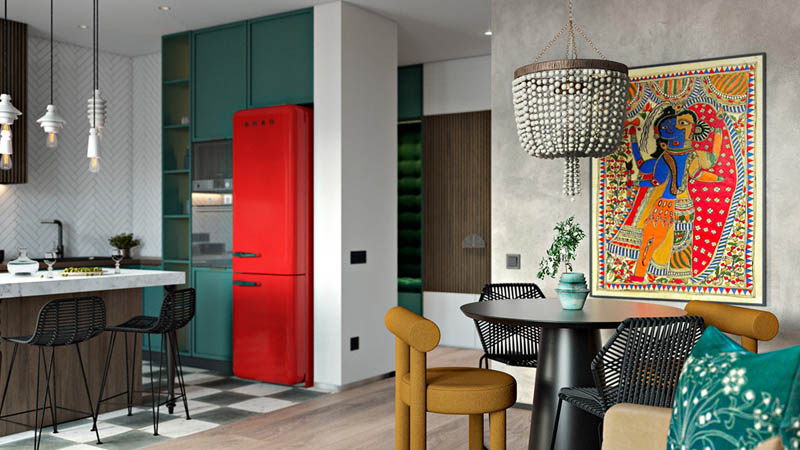 The dark green notes reappear in the kitchen, where a bright red SMEG fridge creates bold contrast.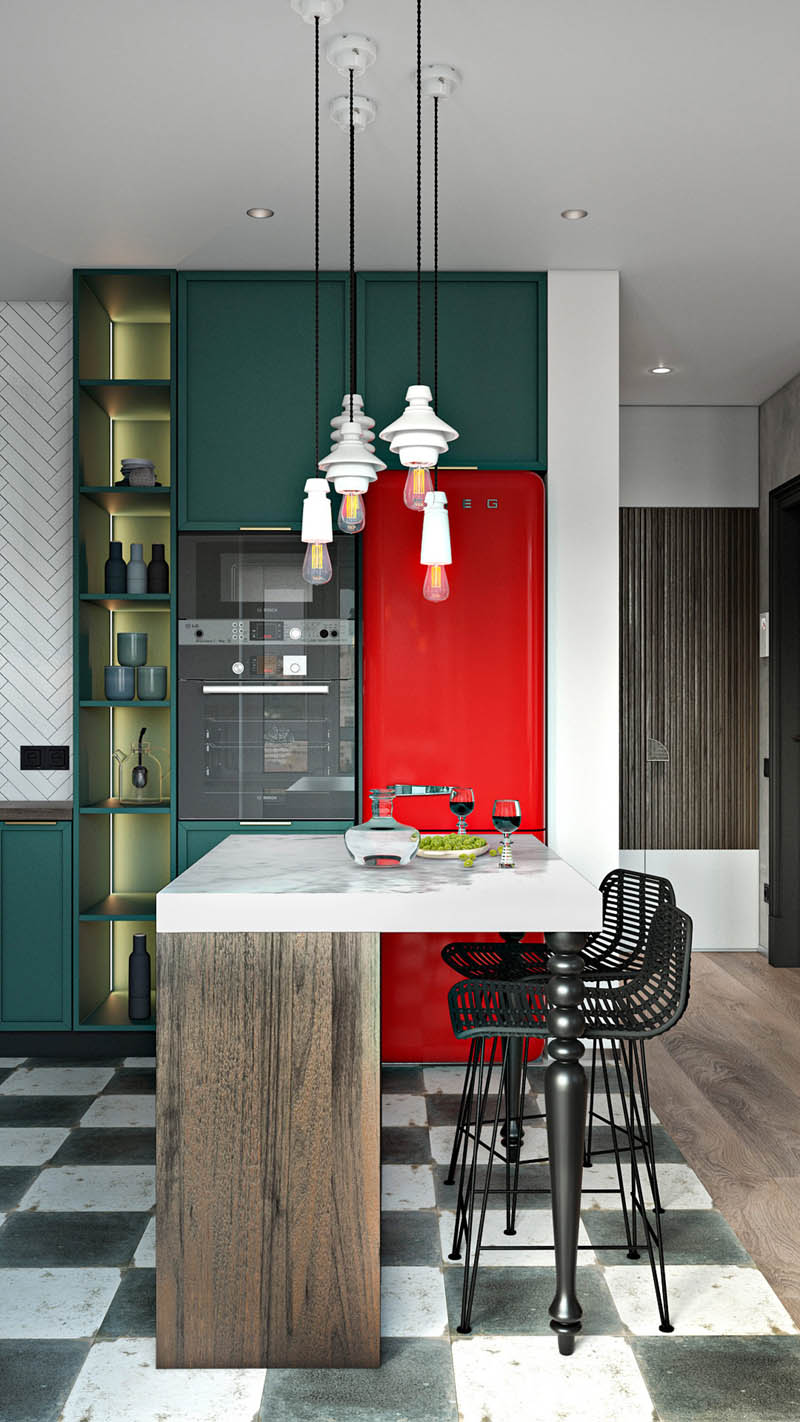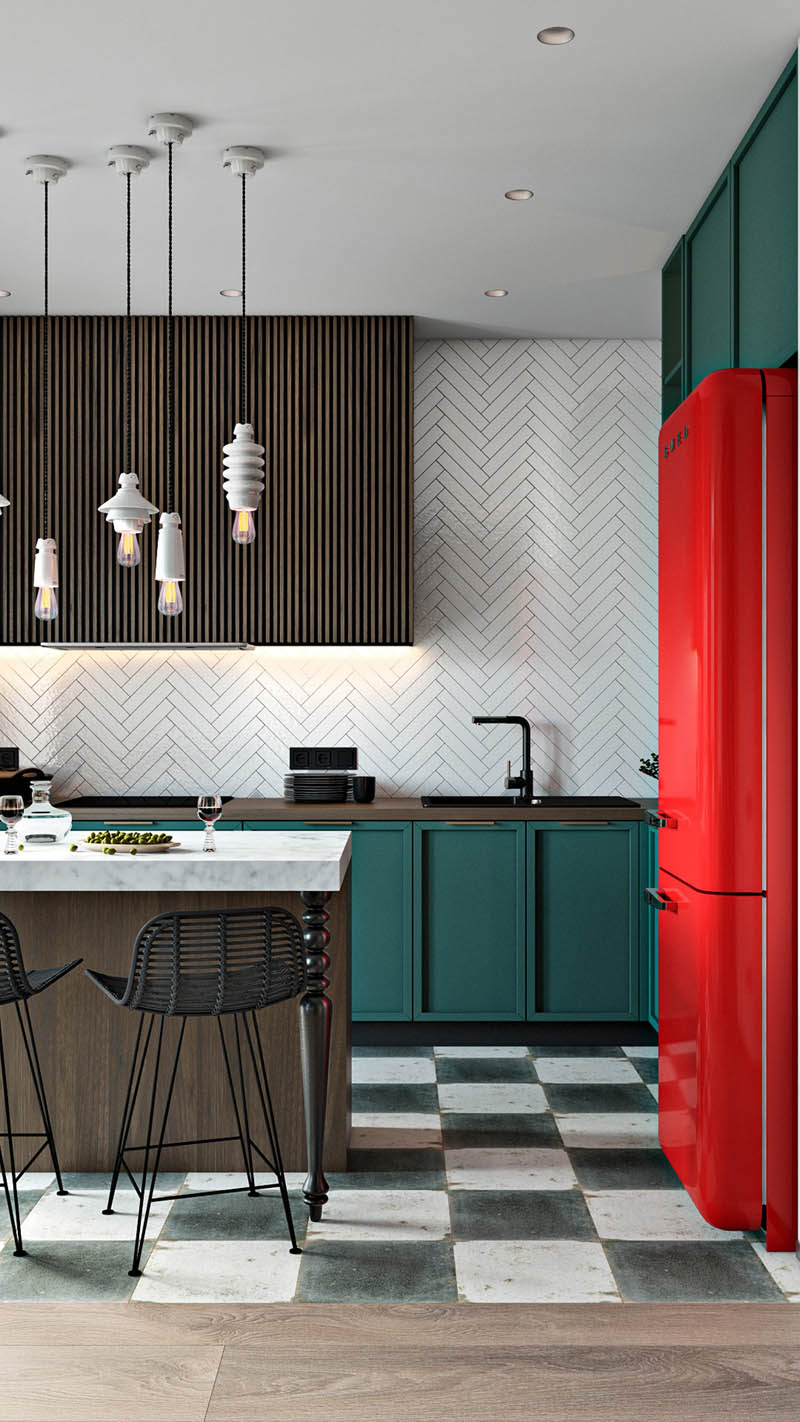 In the hallway, a huge round mirror reflects a bespoke upholstered entryway seat on the opposite side. An interesting paint effect brushes the green accent behind a modern entryway table and quirky art print.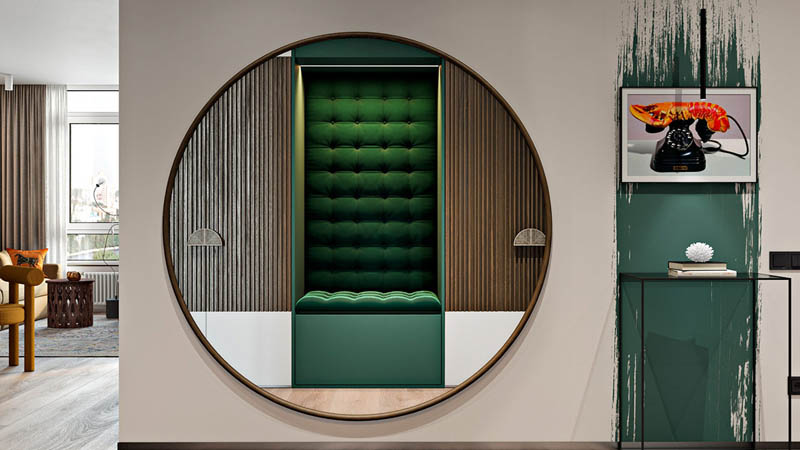 The covered balcony serves as a reading nook. Modern wall sconces place a copper accent against a wood slatted wall panel. An assortment of throw pillows add the relaxed eclectic aesthetic.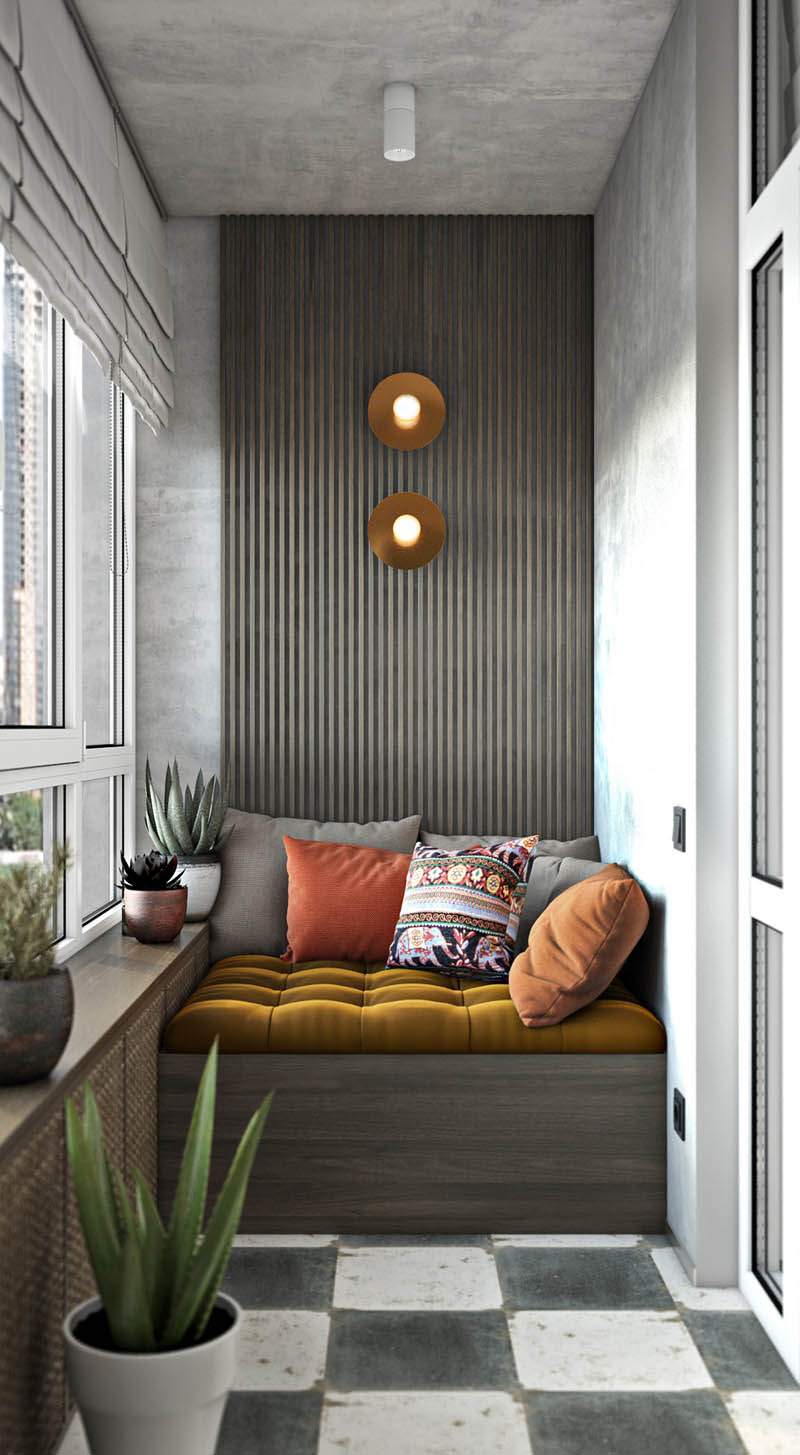 In the master, umber clay walls create depth and texture. Metallic drop bedroom pendant lights add a glamorous aspect to the ethnic eclectic vibes. Traditional Indian artwork complements a colourful, vintage chest of drawers.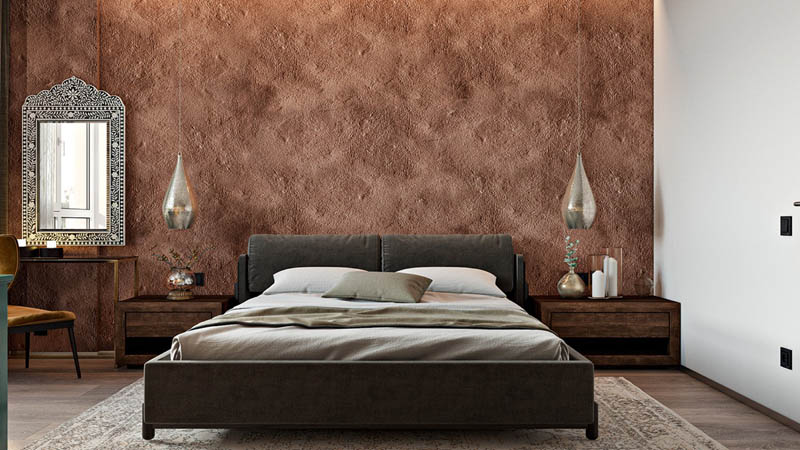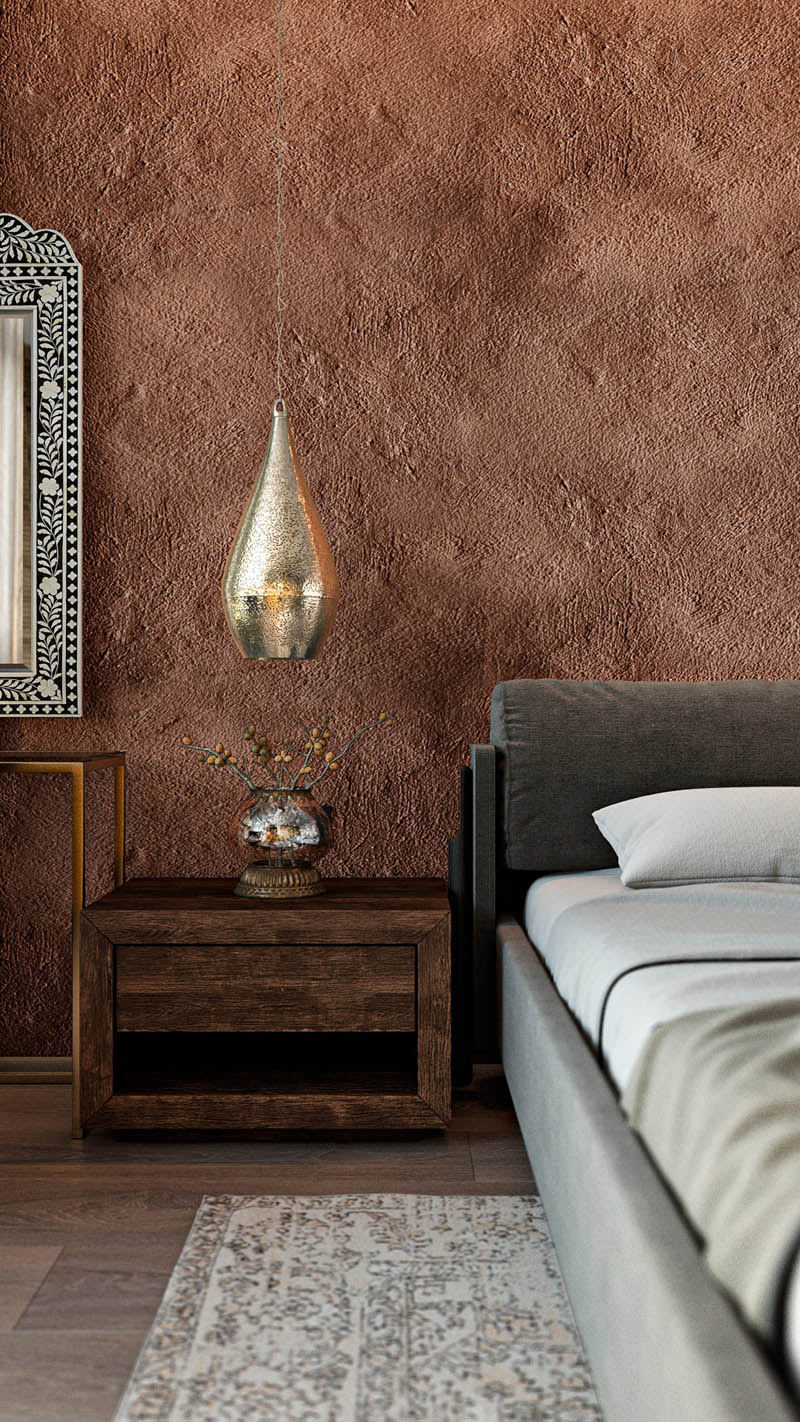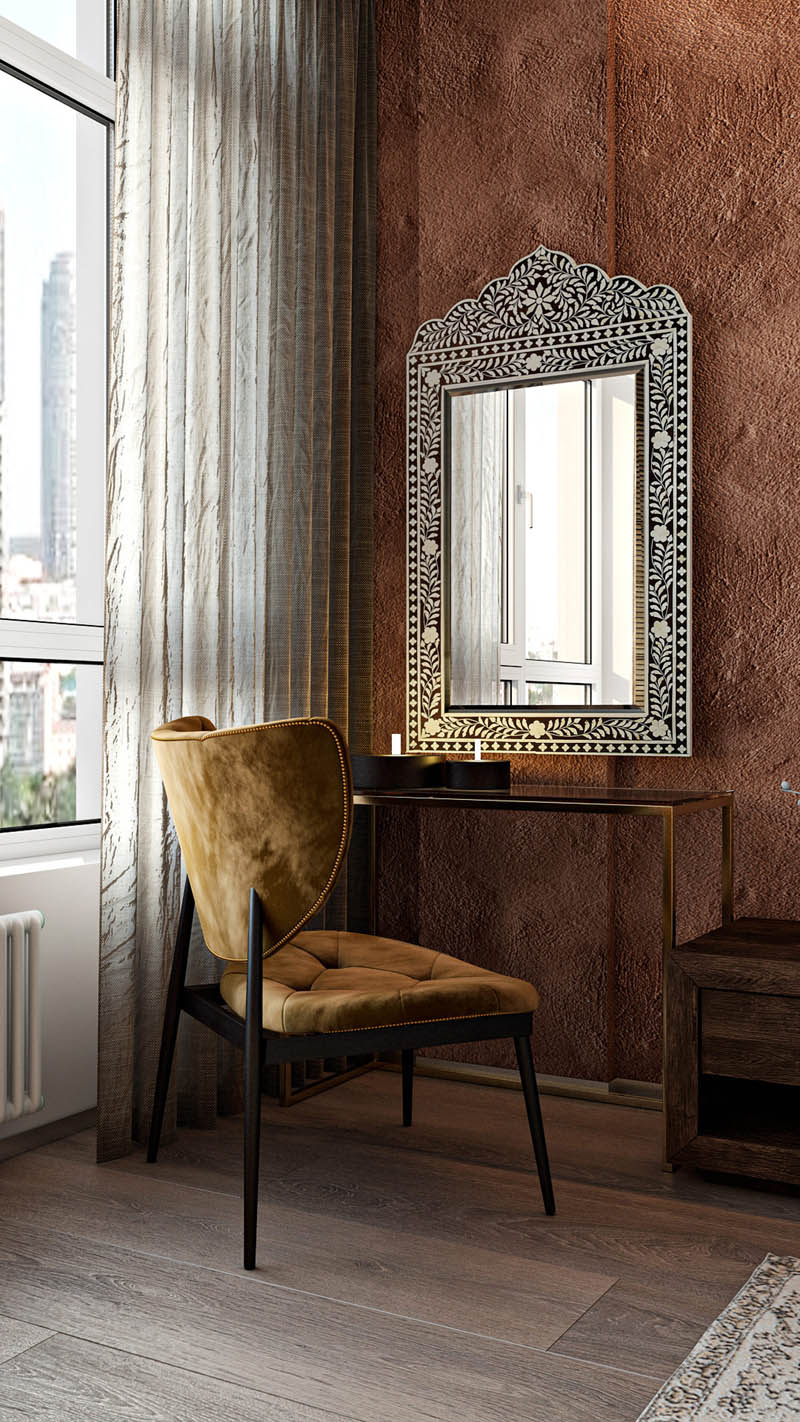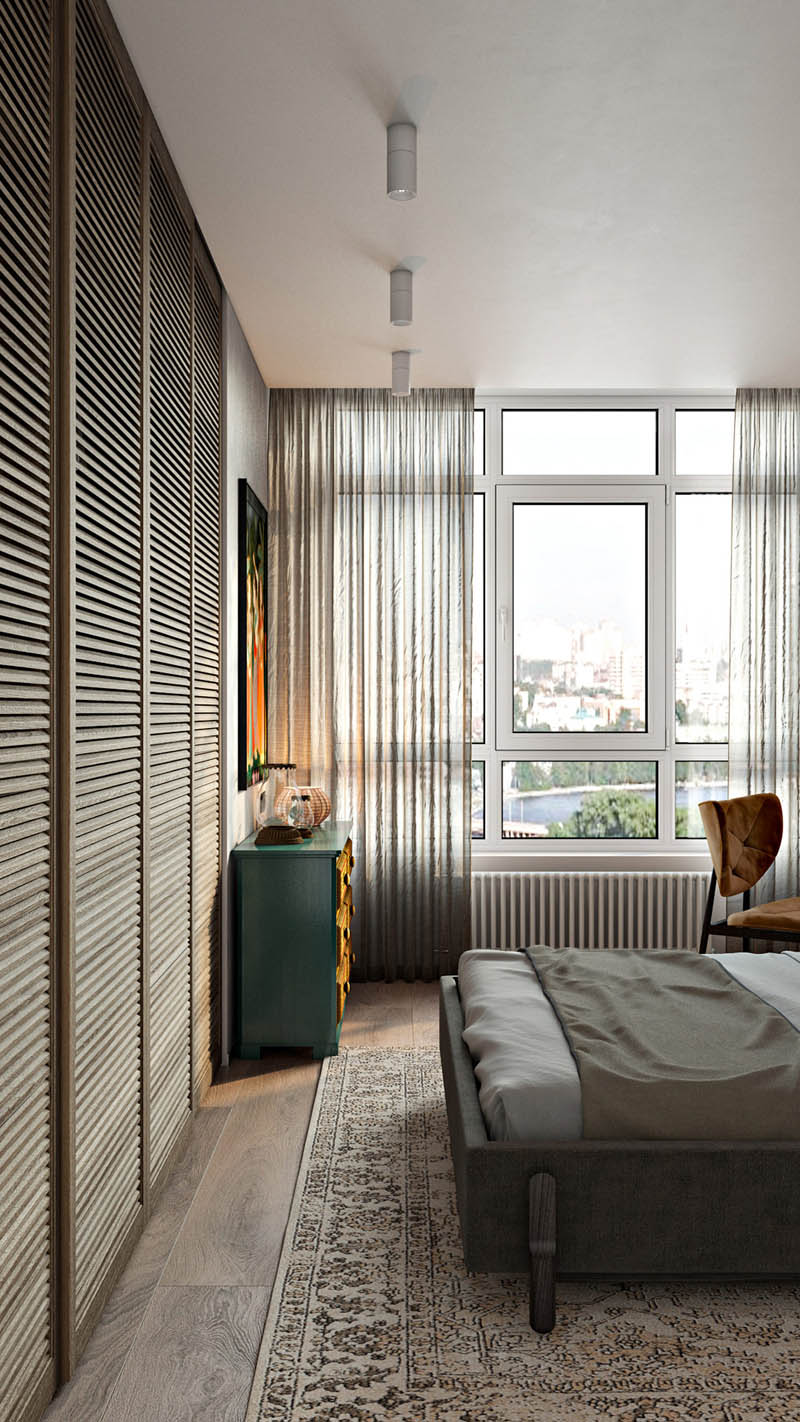 In the study/office room, an ethnic rug ties in with ethnic print scatter cushions on the bronze coloured sofa. A green window seat bridges the width of the room towards the desk, where a coordinating green column of storage balances out the other side of the workspace.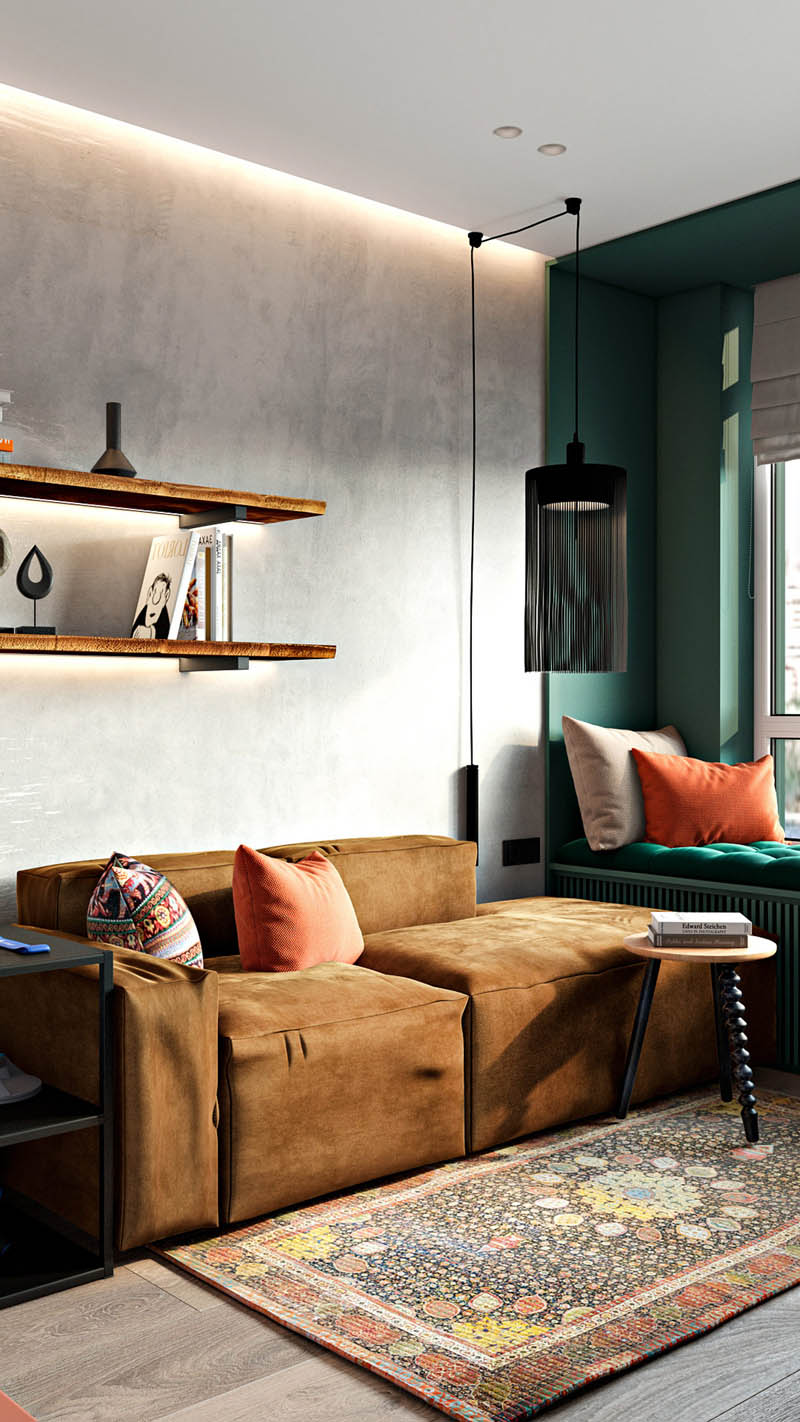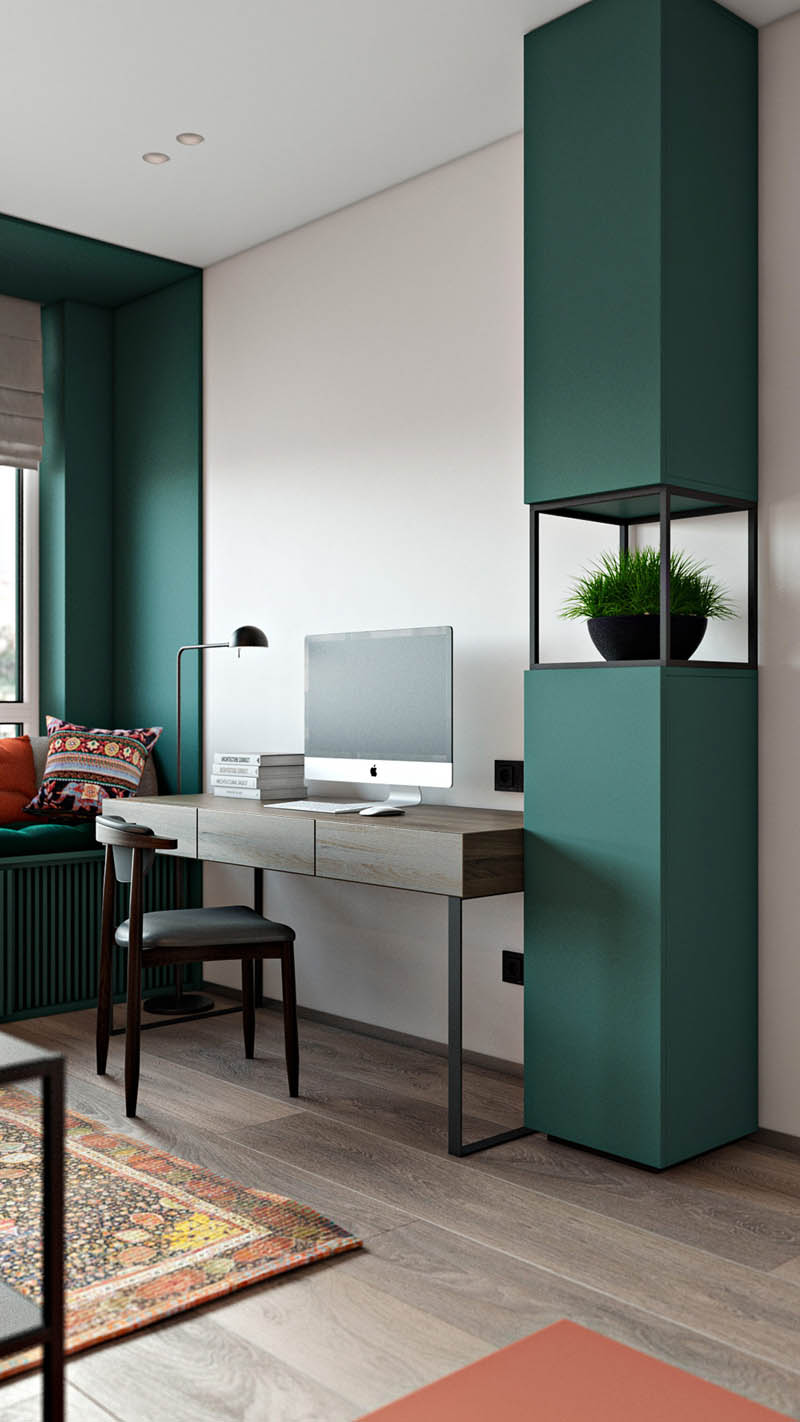 A hammered copper bathroom sink creates a bright, textural moment in a dark green accented decor scheme. Patterned tiles put up a vintage vibe around the vanity. Backlit bathroom shelves fashion a glowing, spa-like essence.