Two level penthouse, 140 m2
Architect: Kupinsky & Partners
When we talked about interior design, we used to focus on family home design. For example, we cover topics like how to set up a organized laundry room or powder room, create a playful kids room, or plan a game home. But when to bachelor apartment design, maybe we only focus on how to better use of small space. Because in most time, when thinking of a bachelor apartment, the first thing comes to mind probably is a clutter place. Hence, we want to share bachelors some ideas of how to make their compact room spacious. However, you will change your mind after seeing the pictures in this article later on. It is about a bachelor's apartment with black colors all around and a gym area that so masculine and comfy.
This is an apartment for a man who isn't afraid of bold decisions – a metal fireplace with 8 m funnel, an open boxing ring, a stone wall and a "cage-bedroom", located on the upper floor.
A TV lounge neighbors the gym. The screen and some sizable speakers are set against rugged living room wall texture, which builds an imposing black accent. The black media unit, coffee table and black sofa are broken apart by an intense red carpet.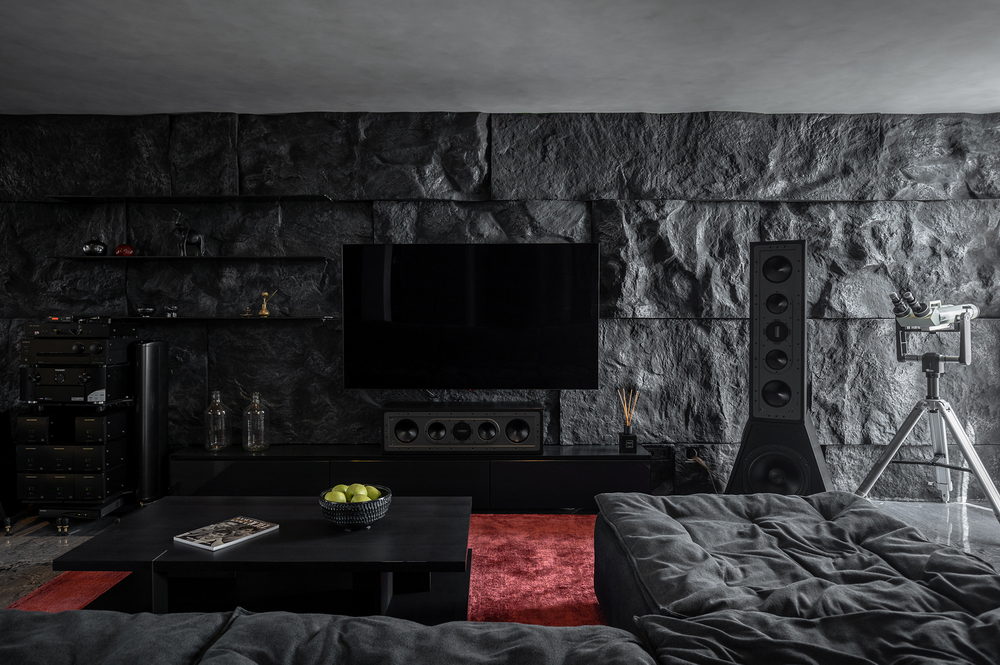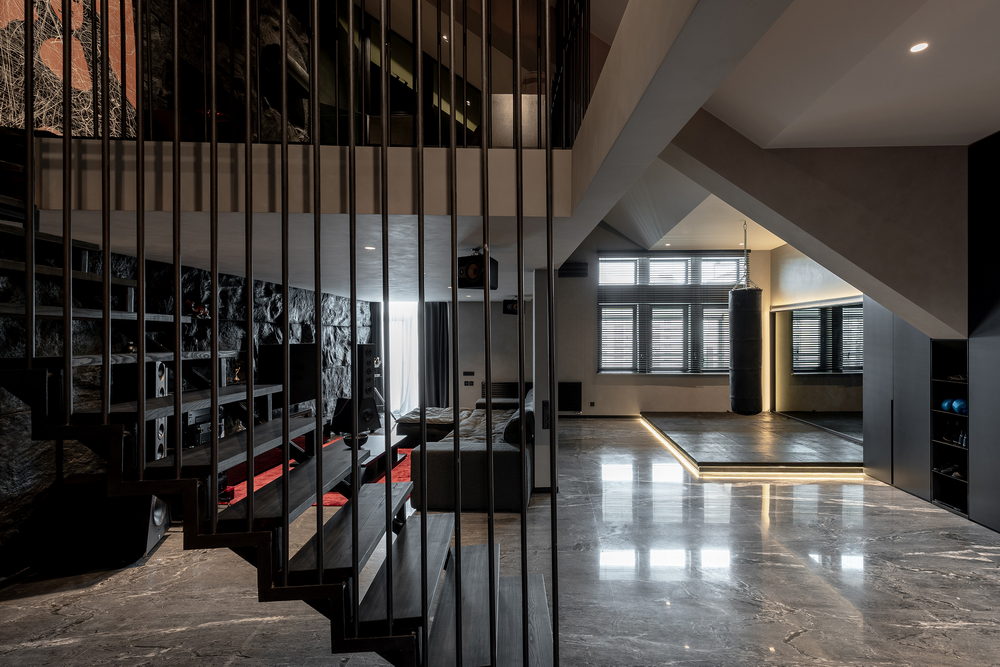 An open staircase design rises through the center of the lower floor layout. It divides the TV lounge from another cozy sitting area with a roaring fireplace. In this sitting area, the wood burning stove is situated beneath an eye catching chimney design. Two sleek armchairs rest side by side to watch the flames leap.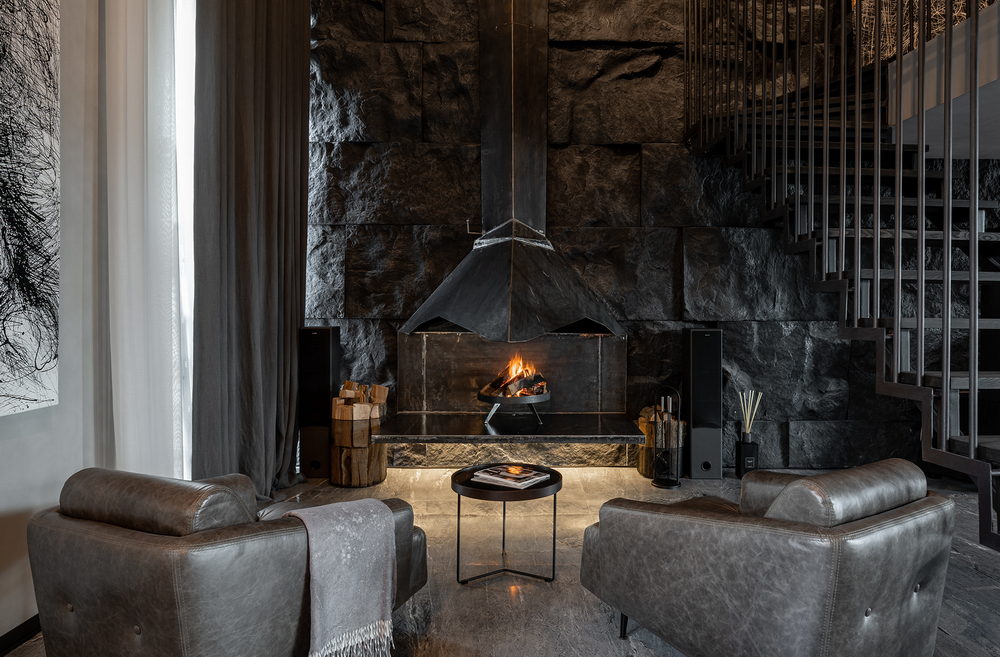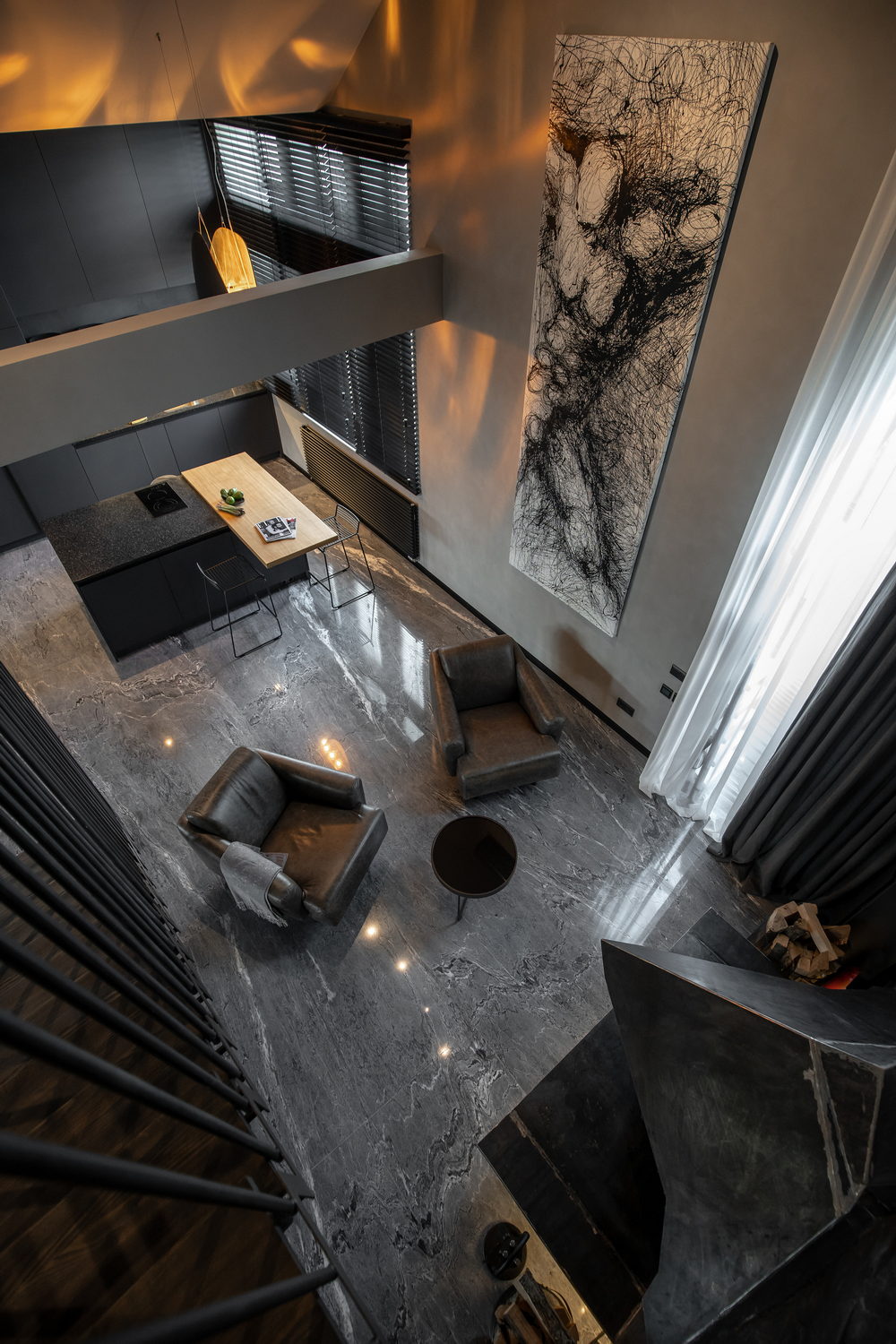 Opposite of sitting area is kitchen. The kitchen island is a split design that features a wooden dining surface at one end. The stylish kitchen bar stool design is the Hee bar stool. And obviously, there is no space left for formal dinning table. And cooking surface is definitely shrinking compared with other kitches in such square footage room.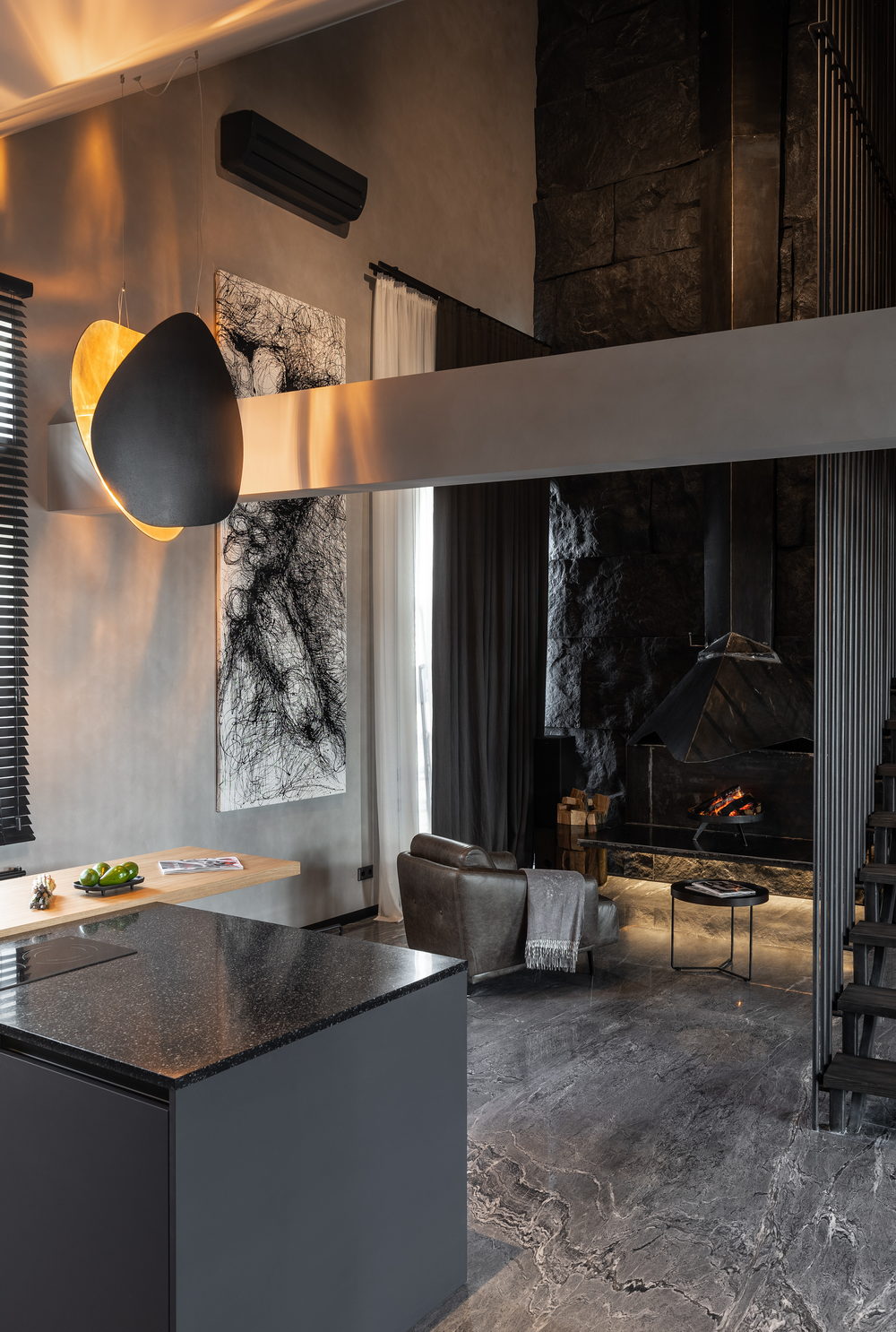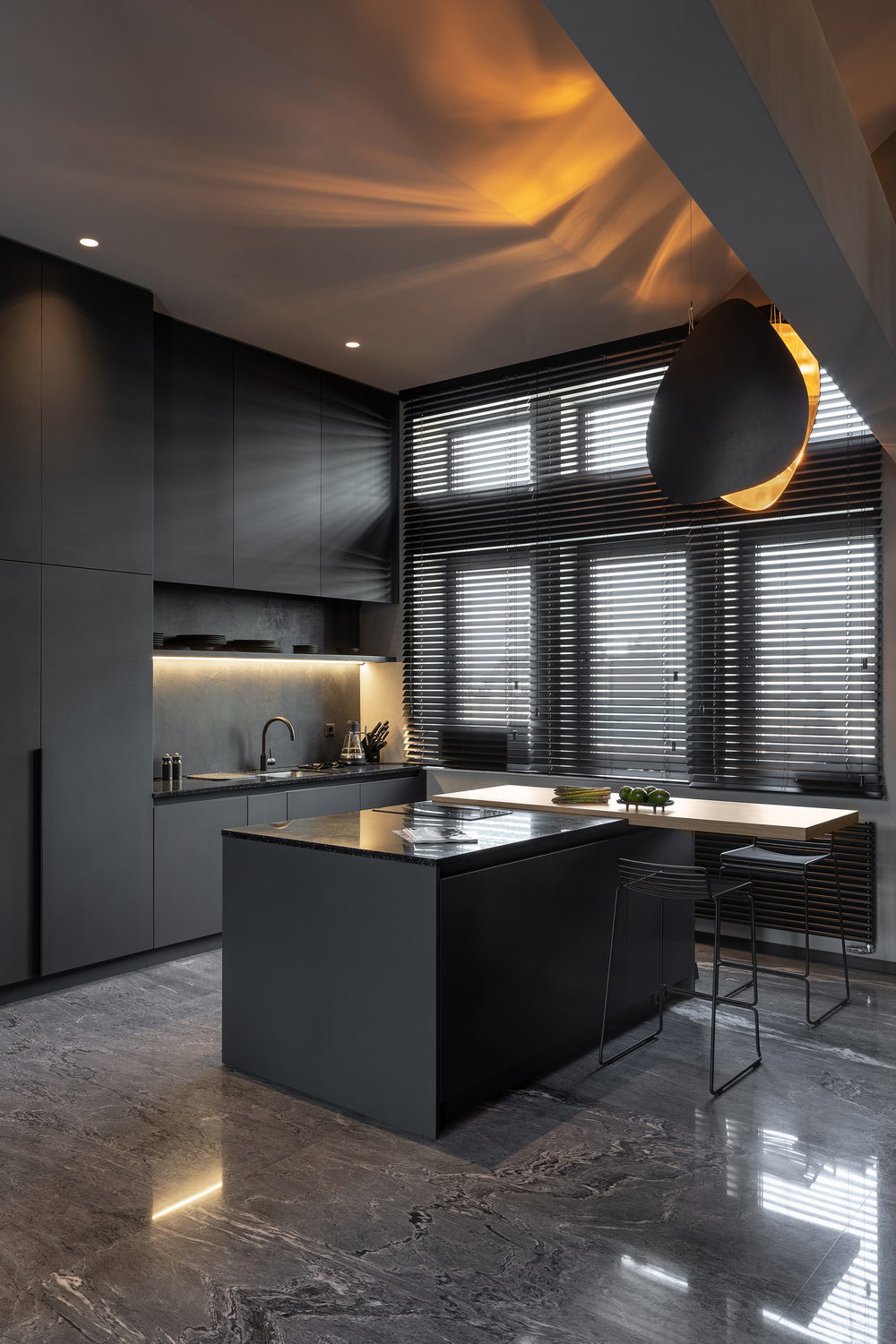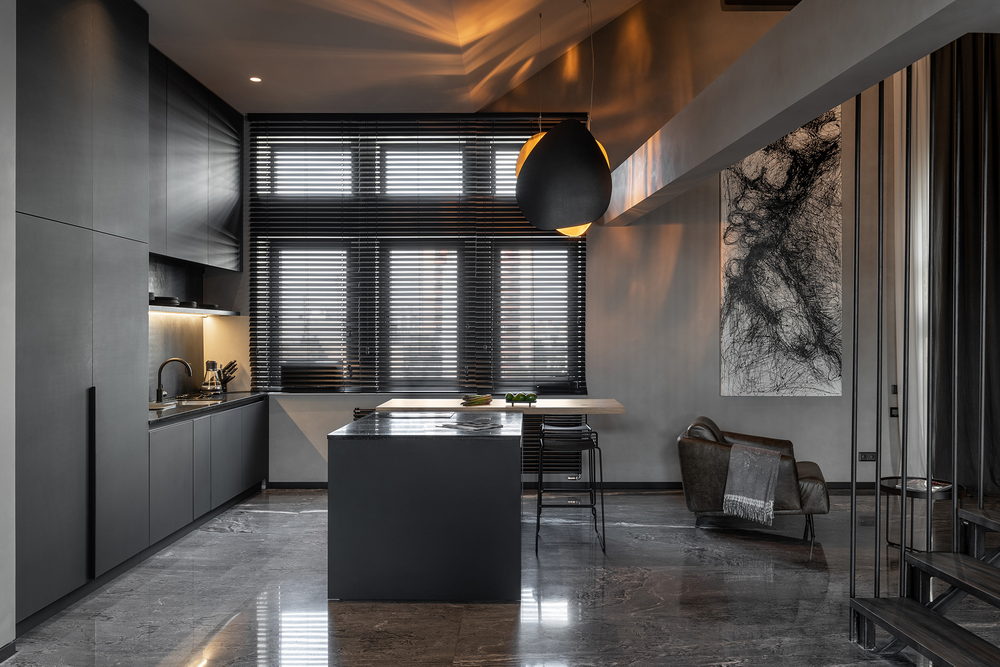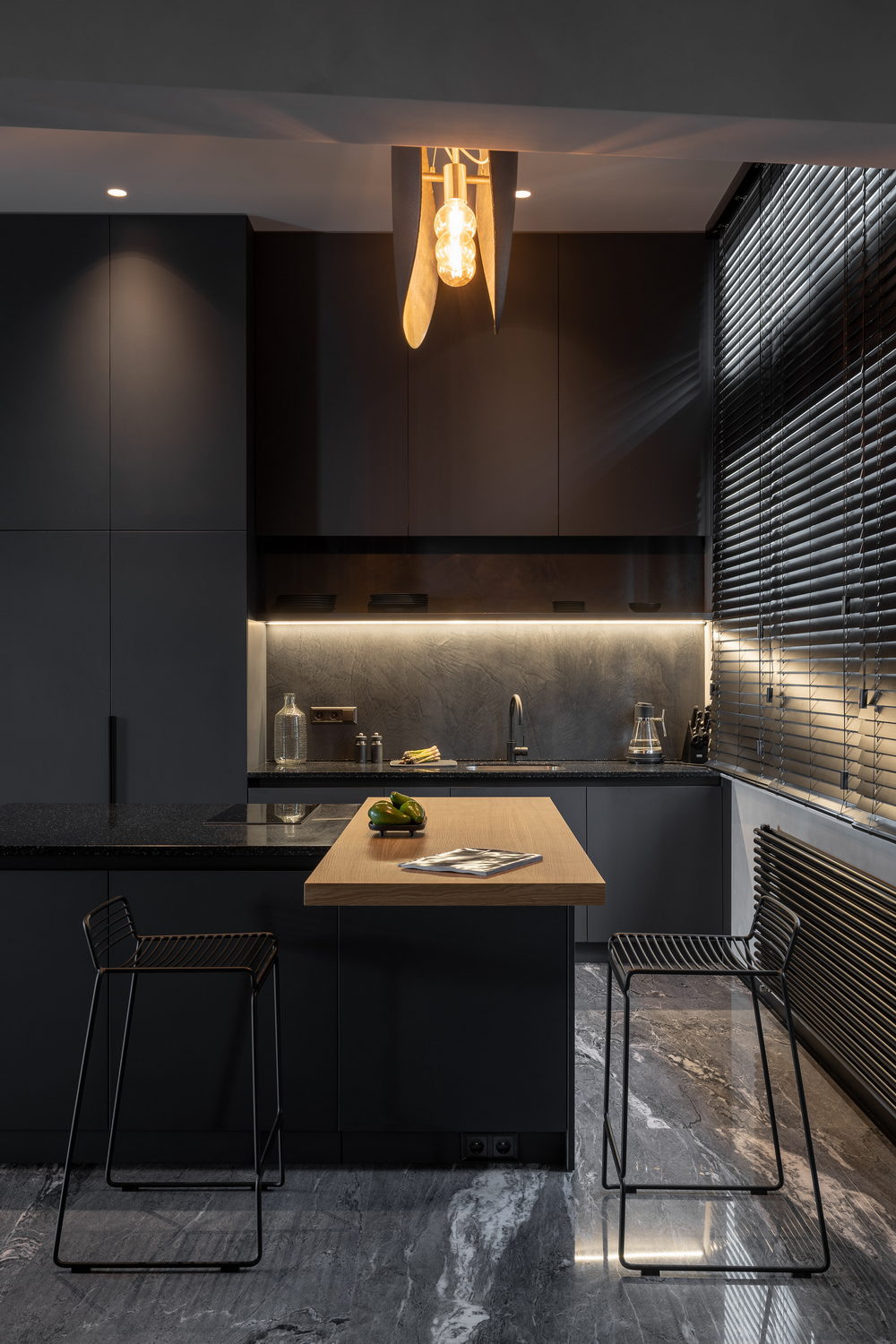 Then, let's talk about the gym. In this nonconformist abode, the interior design laughs in the face of conventionality by placing a home gym in a prized part of the open living room. The gym area is even lit around its edges to draw extra attention. A custom cut mirror reflects form during workouts, as well as bouncing more natural light into the room.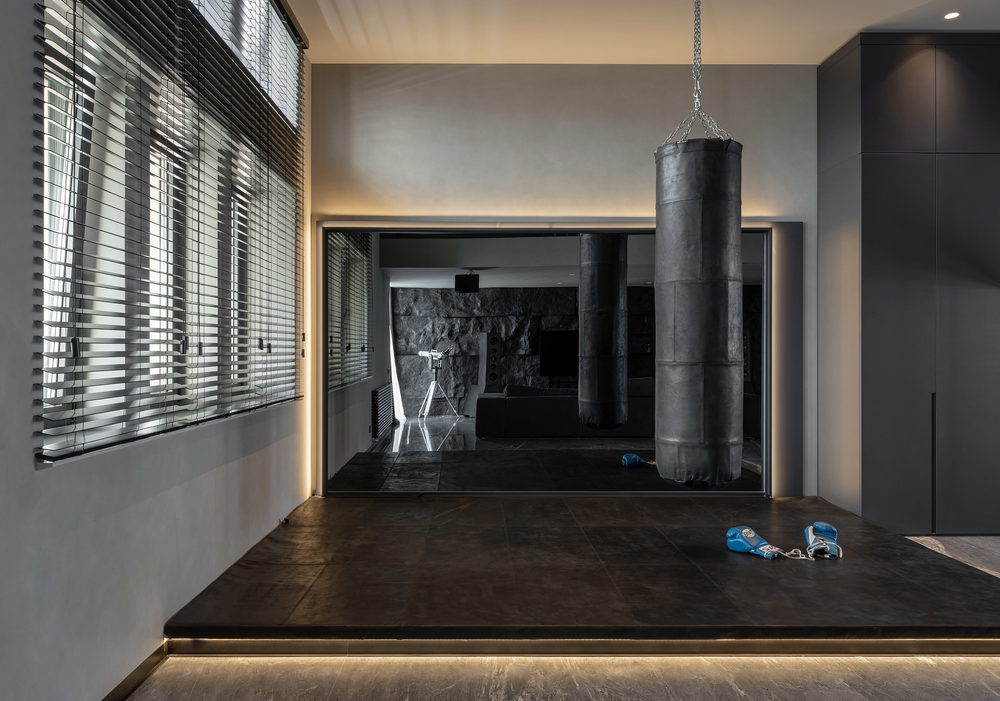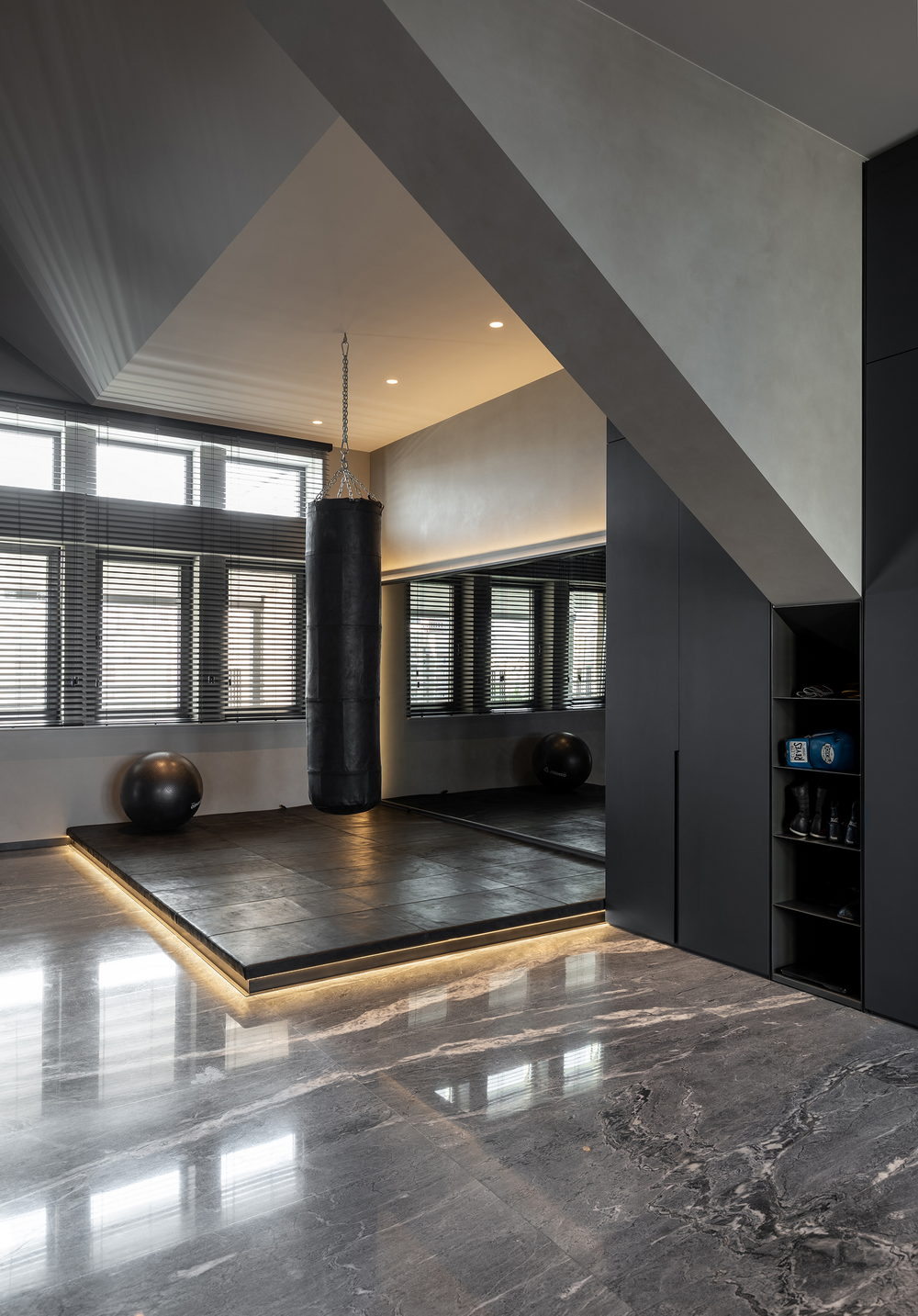 Upstairs, the bedroom is set into the eaves. Black metal railings side the staircase and form the headboard wall. That cage-ish bedroom is something we never saw before. A glass wall bathroom makes the bedroom seem bigger than its actual floor area. Black sanitaryware, black fixtures and bathroom vanity lights add to the shadowy drama of the bathroom scheme.