Increasingly, solar power is becoming a vital feature in homes. Homeowners leverage solar energy to keep electricity bills low, contribute to environmental conservation, and future-proof homes.
Solar panel roofing is among the key technological advancements that convert solar energy into usable electricity. As many solar panel options become available, their efficiency, affordability, and ease of installation have increased significantly.
If you plan to install and use solar panel power in your home, here are six ways to design your house with solar panel roofing:
Consider The Type Of Installation
Bearing in mind the kind of installation to use in your home, you can compare cost per watt to determine an option that suits your circumstances and budget. Solar panels with photovoltaic (PV) mounts are standard installations in residential buildings due to their energy efficiency.
With this kind of installation, homeowners can retrofit panels on their roofs. Homeowners don't have to undertake major construction works on their roofs with mounted panels. Other solar installations include solar canopies, solar shingles, and photovoltaic slates. Talk to an experienced solar panel dealer like https://www.solarrun.com.au/ to know which installation best fits your home design.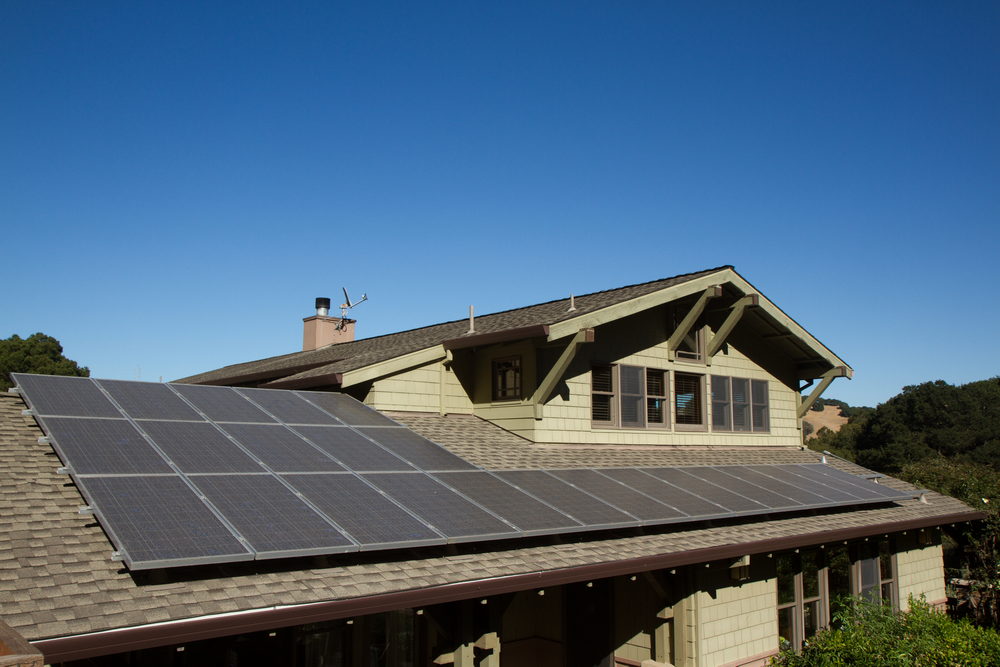 Orient The Roof In The Right Direction
When designing a house with solar panel roofing, one of the first things you need to do is consider the direction of the roof. Correctly orienting your roof is crucial to maximizing the amount of solar energy absorbed by the panels. Ideally, your roof should be oriented to the sun's exposure to enable you to tap into as much solar energy as possible.
Overall, a 180-degree direct orientation towards the south is the best design option. However, this isn't always achievable. If you can't get such exposure, focus on a design that's close to the straight south as much as possible.
Pay Attention To Shade Location
The other thing you need to consider when designing a house with solar panel roofing is the location of shades. Solar panels should be exposed to the sun to work effectively. Placing them in areas that have shade renders them useless.
Shades can be caused by buildings or trees, which obstruct sun rays from reaching the panels. Rooflines of varied heights can cast shadows on roof planes below as well. Furthermore, you need to consider the shift in shadows during the winter season.
Often, trees that don't cast shadows on roofs in June are likely to do so in the winter when shadows are longer and the sun's much lower in the sky. When designing your home, pay attention to the effects of shades.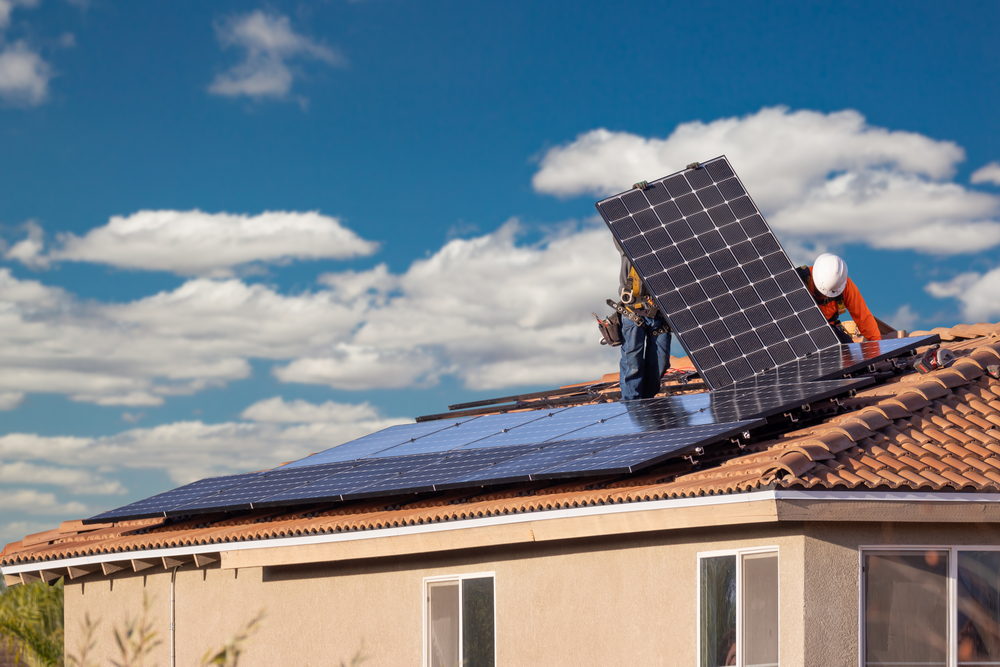 Get The Roof Angle Right
Getting the roof angle right as you design your home to have solar panel roofing is crucial. Having a pitch on your roof is a great way to get plenty of sunlight on the solar panel surface. Pitching your roof at 38° to 40° is often the best angle. Some people determine the pitching angle by considering how much the roof rises. In such cases, a vertical rise of between 10 and 10.5 inches over 12 inches of horizontal distance would be ideal.
Check The Building Codes
Building codes can affect how you place equipment in your home, including solar panels. Some suppliers place AC/DC inverters close to the electric meter. From this position, converting DC electricity to the AC electricity your home needs is made easier. Although this could still work outside the home, close to the meter, having a basement or garage wall could work better.
For homeowners that want battery backups across their homes, paying attention to building codes to see the number of equipment they are allowed to install is crucial. For instance, if the building code states that batteries can't be mounted on interior living walls without construction upgrades. Knowing this early enables you to reserve ideal spaces for equipment or include upgrades in the original plans.
Consider The Wiring System And Its Energy Efficiency
Although this might sound obvious, electric wiring systems are essential aspects of any lighting project. Depending on where you place your equipment, pre-run wiring channels inside the house to make the installation of wiring systems faster and better.
The other thing you need to consider when designing a house with solar panels is energy efficiency. Paying attention to efficiency can save you significant amounts of money. This means that smaller batteries and lesser panels are desirable for backup users.
Final Thoughts
Solar panels are one of the best technologies to incorporate into your home. Solar panel roofing enables you to capture solar energy and convert it into an electric current that can be used in your home. It's an efficient way of keeping your power bills low while conserving the environment. If you're planning to use solar energy in your home, you can design your house with solar panel roofing in the six ways discussed above.