You want to give your home a luxurious makeover but aren't sure where to begin? You're not sure what material to use or how much it'll cost to create the interior design you've always wanted?
Well, your search ends here because we're going to show you 13 fantastic ideas for improving the look of your home without spending a fortune, all thanks to one material that makes every element look elegant and stylish: wood.
Because of its structure, excellent heat insulation, and low energy needs, it is classed as a renewable material ideal for construction. Wood, of course, is a long-lasting and robust material that is ideal for anybody wanting their furniture to last a long time.
People can assemble wood, and it is better done by hand than by machines, making it more distinctive and valuable. It's simple to make, and it's also simple to maintain. Cutting, shaping, waxing, polishing, and oiling can be done occasionally and very easily if you have the right tools, such as diamond grinding wheels. If you don't know how to use such construction tools, you may reach a friend or an expert for assistance.
So, don't waste any more of your time if you want to modify your interior design or build a new addition without spending a lot of money. Put on your best patriotic T-shirt and a pair of jeans and head to the store to get some building materials because the ideas we've compiled will make you want to start cutting wood right away!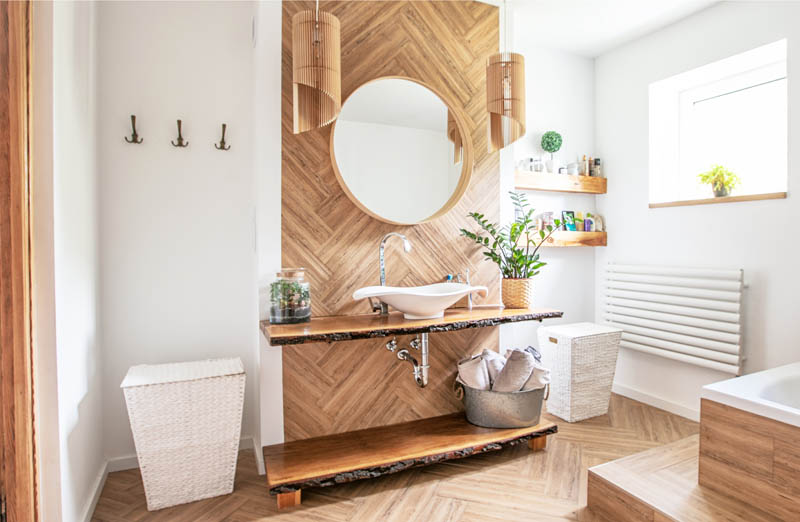 1. Floating Shelves
Of course, floating shelves may be purchased in stores or online for up to $80 apiece. However, before you do so, consider making it yourself. You can obtain the precise size, width, and style you desire for around the same price. You may even have them finished to match your decor or furnishings.
You can use them as book holders in your home office or library, as plant shelves in your living room, as a toiletry organizer in your bathroom, and in your kitchen to store all of your kitchenettes. These basic wooden pieces can be used for nearly anything!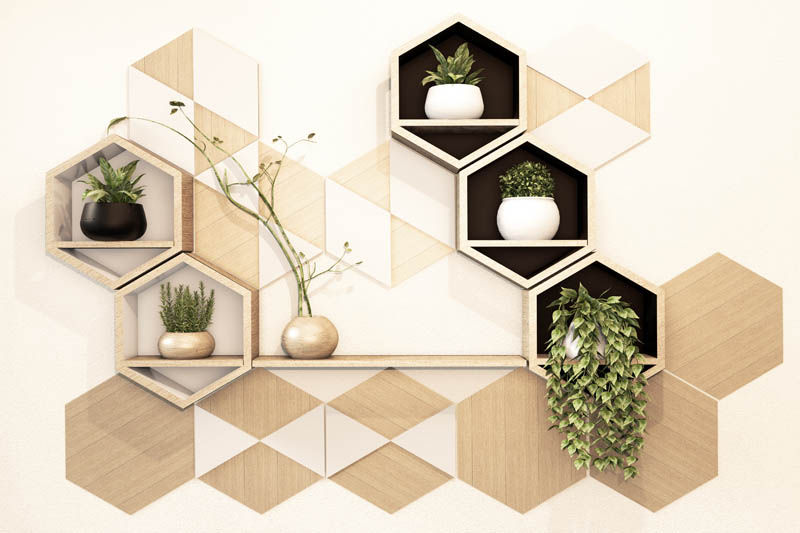 2. Shoe Organizer
Clean, natural wood shoe racks keep shoes off the floor. With no mud accumulation or marks on the wall, this easy storage system can accommodate everything from boots and heels to scarfs, hats, and gloves. You can even make one for each member of the household!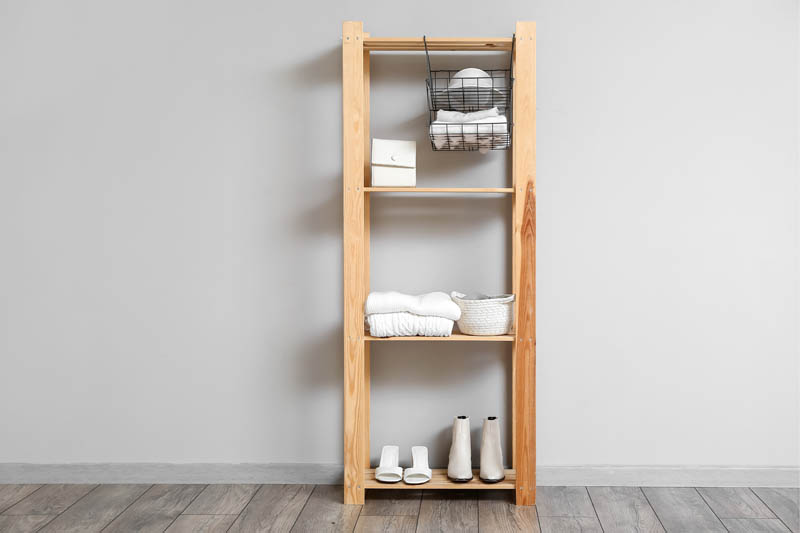 3. Laptop Stand
We all wish to improve our workstations, whether at home or work. Raising your laptop off the desk and adding a little bit of storage space is a simple method to do this.
An easy laptop stand is a terrific wooden project that will provide an excellent experience cutting complex pieces. And with the right tools and materials, you can build one yourself in less than an hour!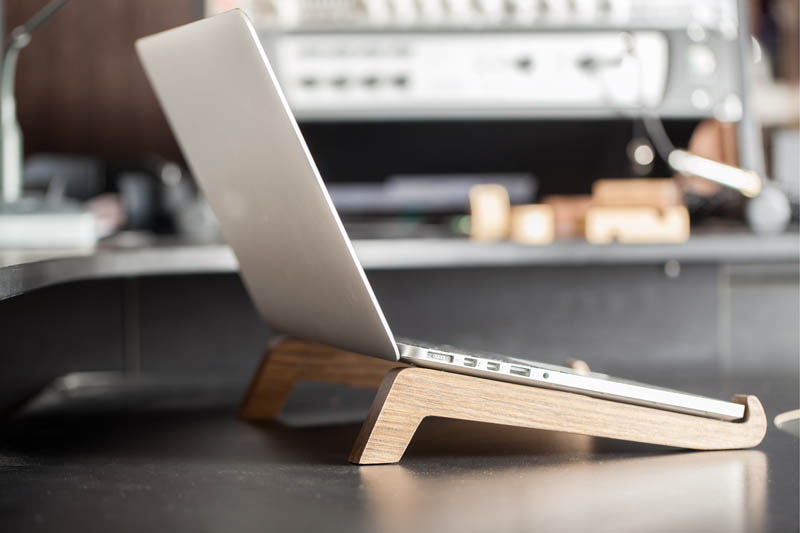 4. Key Hanger
A simple key holder of salvaged wood can completely liven up your doorway. You will no longer forget where you put your keys since they will be conveniently and stylishly arranged at your home's door. It will also bring appeal to your house!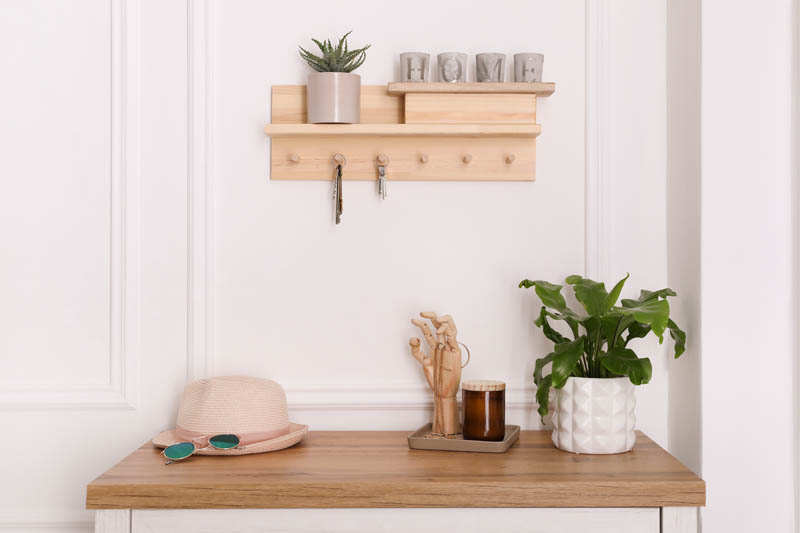 5. Headboard
A headboard not only supports your bed but also protects your wall from damage. Aside from the functional benefits, a wooden headboard may provide an incredibly personal touch to your bedroom. You may customize it by making it float or adding storage for your night lamp or favorite books.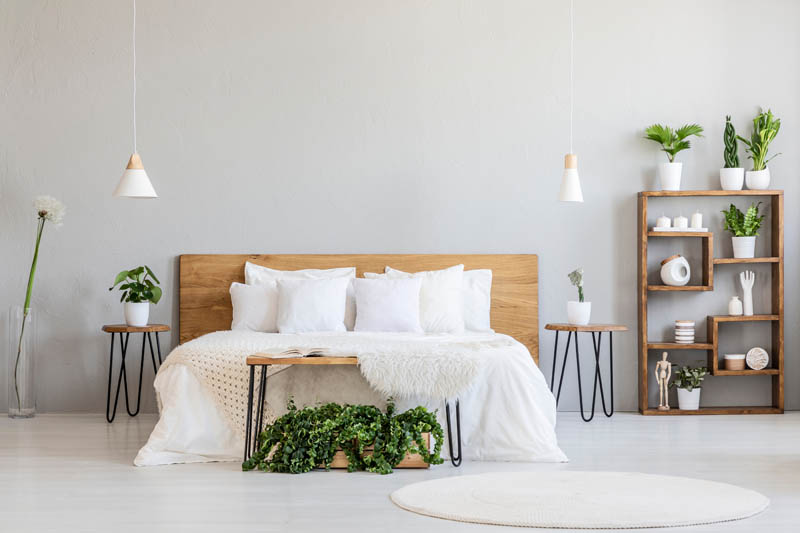 6. Plant Stand
A robust little stand will look beautiful on your deck or patio and is ideal for storing several of your favorite flowers when the weather outside becomes too chilly. You can build it just like you've always dreamed, even multi-leveled! And because there is no intricate construction, it will be easy to put together.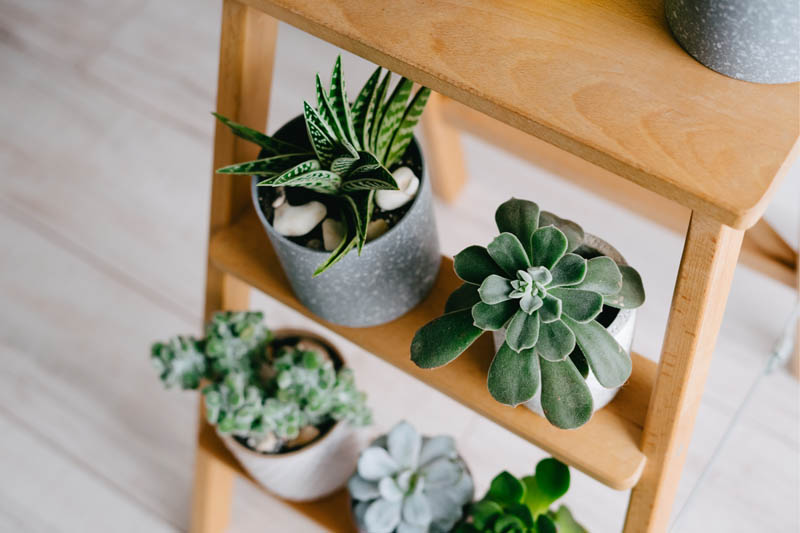 7. Serving Tray
Breakfast in bed, yes, of course. Don't we all like it? Serving trays give a broad, firm platform to securely, efficiently, and pleasantly transport anything from glasses of wine to full dinner, lunch, and a delicious breakfast in bed. The finest serving trays are made of wood and contain non-slip surfaces, broad handles, and sturdy construction that make it easy to transport foods and drinks.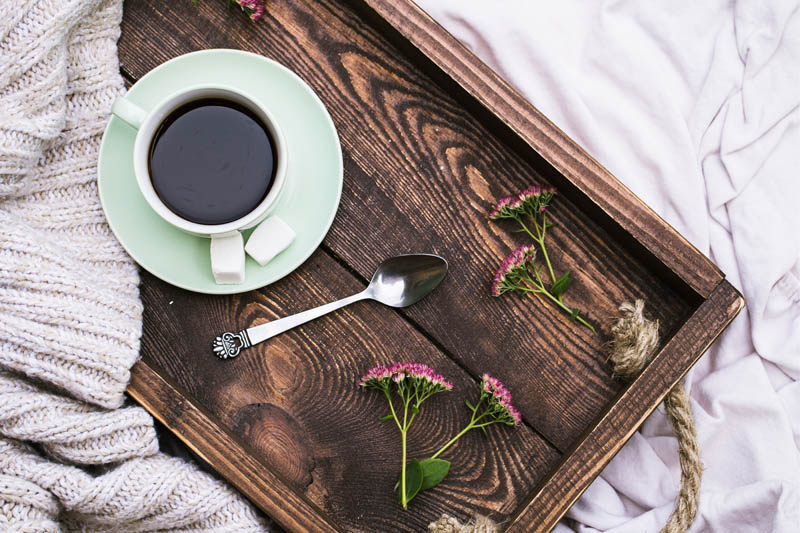 8. Dog Bowl Stand
If you are a proud owner of a happy pet, make it even happier with a robust wooden bowl stand!
Bowls closer to the dog's mouth are less likely to cause a mess. After drinking, big dogs may spit the liquid out of their mouths. Raising your dog's food and water bowls will help avoid the chaos one can make with their food and water.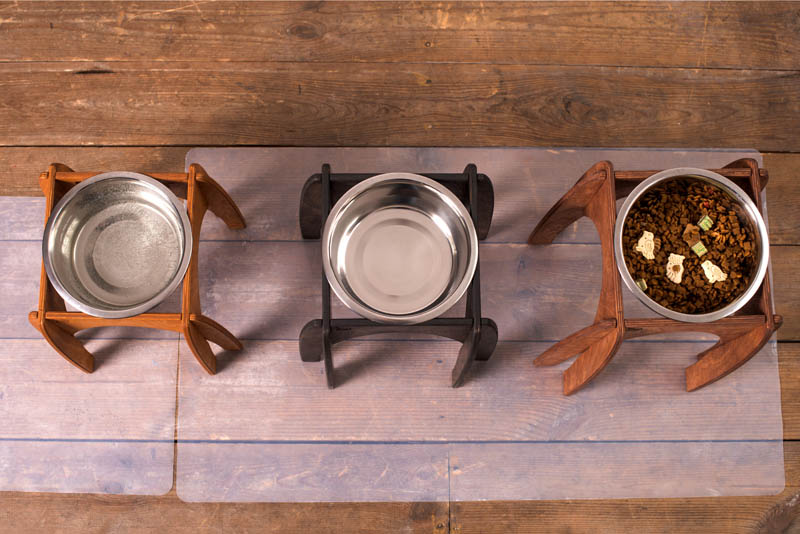 9. Bedside Table
One of the most valuable benefits of having a bedside table is storing a night lamp near your bed. Many people enjoy reading before going to bed. A small light near the bed is efficient and convenient since it may be turned off just before falling asleep.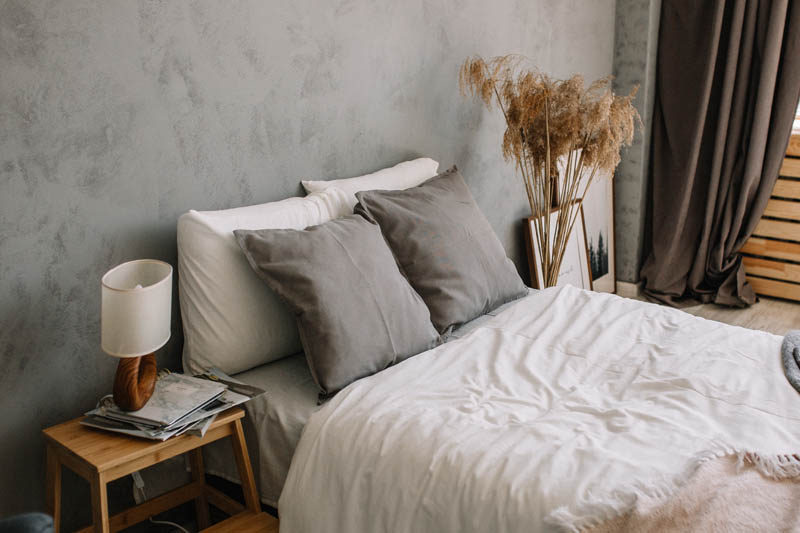 10. Kitchen Step Stool
Kitchen step stools enable great accessibility and may thoroughly blend the design in the household. If you or a member of your household, such as a youngster, is vertically challenged, kitchen stools may be quite useful for reaching the top cupboards.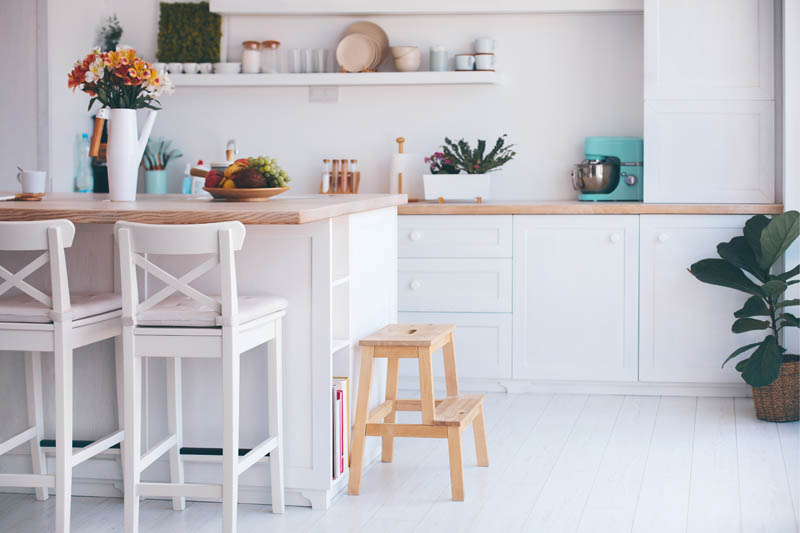 11. Bath Mat
A hardwood bath mat will keep you and other members of the family safe by acting as an anti-slip surface to tread on after you've taken a bath or shower. Bathroom mats also absorb excess water or spills, helping to keep floors clean, dry, and mildew-free. They are essential as they can make your environment more sanitary.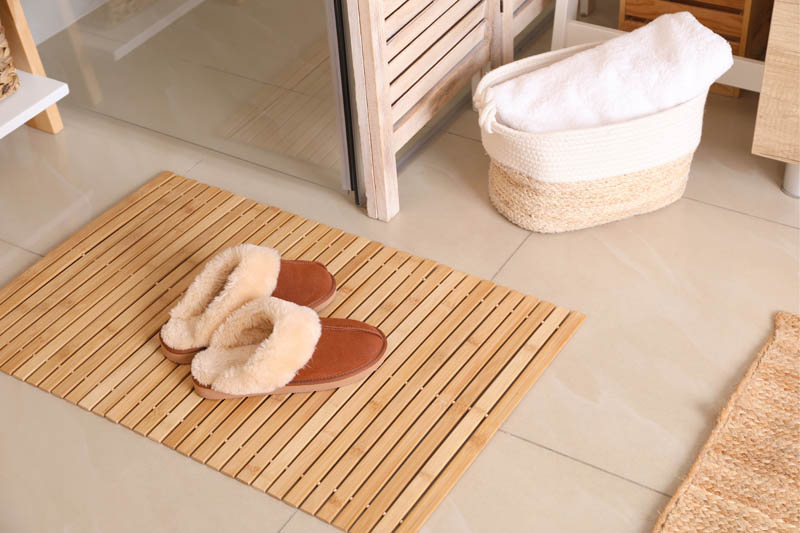 12. Arm Tray Table
Do you have no room for a small living room side table? The perfect wooden one should be designed to fit your sofa or living room chair! With an elementary couch arm tray table, you can have your books, reading glasses, coffee, and any devices close at hand while resting.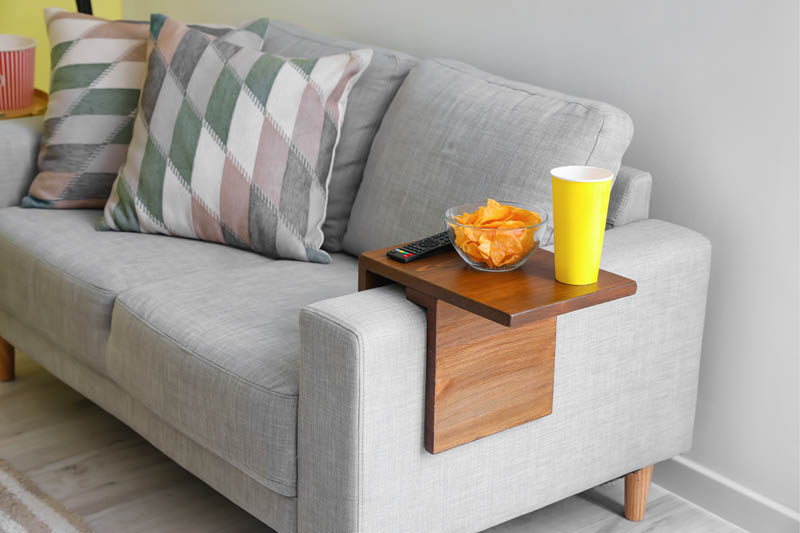 13. Rocking Chair
Every youngster and adult enjoys rocking chairs! For elders who obtain little activity, rocking increases blood circulation while maintaining muscular tone. Rocking chair medication also aids in the treatment of insomnia by lulling elders to sleep with its calm back and forth motion.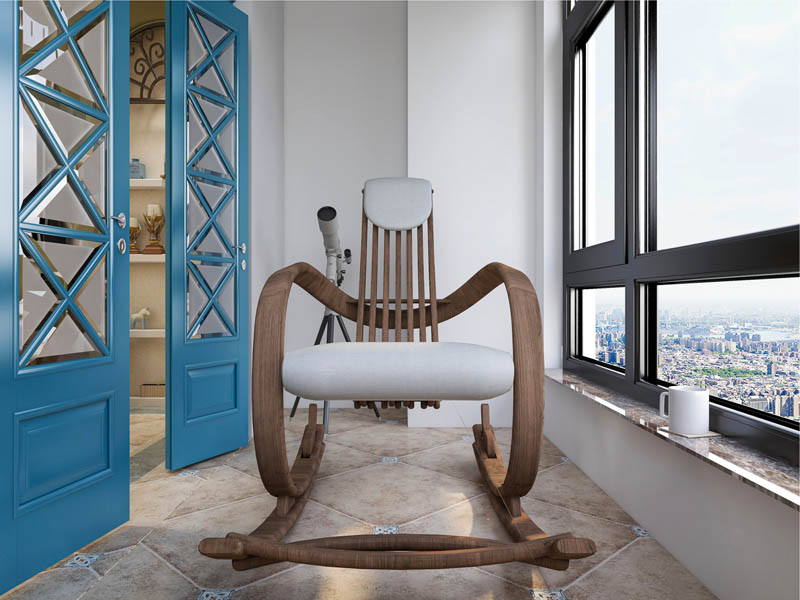 The Take-Away
Wood has numerous advantages and is one of the most commonly used and desired furniture materials. This article introduced you to various suggestions to help you make the most of what is available to you. Give them a new lease of life by making something useful out of a "piece of wood."