Buying a home is often the most valuable and significant purchase a person will make in their lifetime. Given this factor, it's understandable why you want to make sure that you're choosing the perfect house.
At the same time, however, the last thing you want is to spend ages viewing different houses, only to discover that you've taken so long that your favorite is off the market. Knowing what you should be looking for in a home before you start viewing properties can help cut down on the time it will take you to find the perfect space for you and your family.
If you're looking to buy a home in Brampton, here are some considerations you should keep in mind.
Affordability
When looking at homes in Brampton, make sure to only consider homes that you know you can meet the down payment for. There is the certain minimum down payment requirements you must meet. These requirements are the same across the rest of Ontario as well.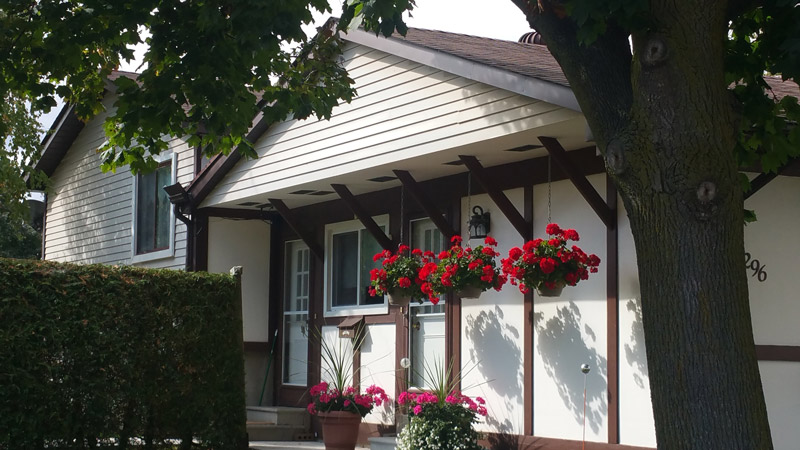 Down payment requirements in Brampton are:
5% of the purchase price if the price is $500,000 or under
5% of the first $500,000 of the purchase price plus 10% of the portion of the price above $500,000 if the price of the home is between $500,000 and $999,999
20% of the purchase price is the home is priced at $1 million or more
This down payment must be financed by you, while your mortgage will finance the rest of the purchase price. You will need to ensure that the down payment for the homes you are considering is within your budget.
Location
When buying a home, taking the location into account is critical. Each family and each person has different requirements that will affect which location in Brampton is best for their needs.
If you have young children, you may want to consider homes near their school so they don't have to travel too far. If, on the other hand, you travel to Toronto for work, you may prefer to look at homes of sale value near a subway stop or near Highway 410, as that will make your commute easier. Keeping your (and your family's) requirements in mind when buying a home will make living there much easier.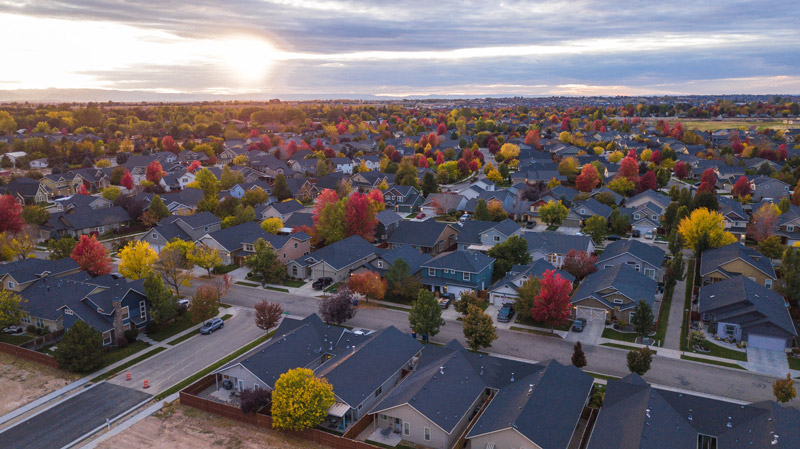 Size
The size of the home you're buying is another crucial factor you'll need to take into account. People with large families will likely need a similarly large home, while those with smaller families, childless couples, and singles may be fine with smaller properties.
At the same time, you should also consider your plans for the future when buying a house. Most people stay in their homes for about 10 years, so you will need to consider how your life can change over that period. For example, while you may not have children at the moment, if you plan on having them soon, you may prefer a larger home.
By keeping both current and future needs in mind, you reduce the likelihood of you growing tired and bored with the home you buy. After all, given what a significant purchase a home is, the last thing you want is to spend money on one, only to discover a few months down the line that it's too small for you to live comfortably in.
Bathrooms
This is a consideration that many people often overlook, concentrating on the size of the home and the number of bedrooms in it instead.
However, if you're living with other people (whether that be family or roommates), it's essential to take the number of bathrooms into consideration. For example, if you live with 5 other people and have a single bathroom between the 6 of you, you can reasonably expect that your morning routine will take longer.
Making certain that your home has enough bathrooms for the number of people that will be living in it helps ensure that everyone is as comfortable in the property as possible.
Furnishings
If the home you're buying comes with furnishings included, it's essential to consider the age and condition of said furnishings. This is especially important when it comes to appliances, as they can often be expensive to replace.
Buying a furnished house usually comes with a bigger price tag. Making sure you're happy with the furnishings you're buying ensures that you won't have to immediately spend more money replacing pieces that are breaking down or becoming a health and safety hazard after you move into your new house.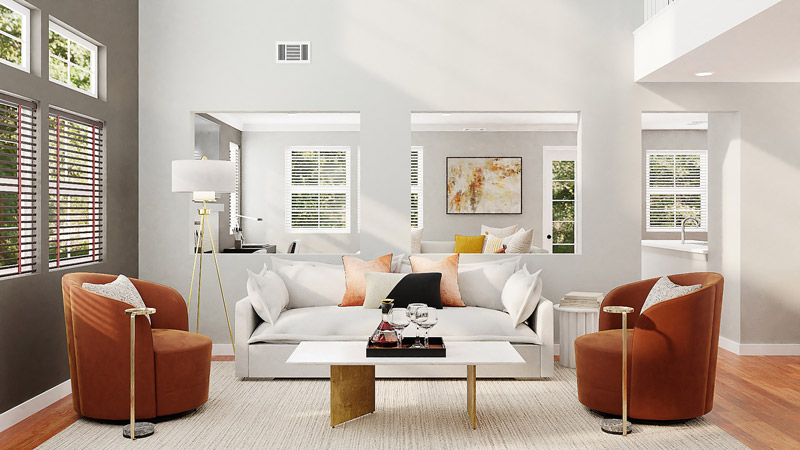 There are numerous considerations to keep in mind when buying a home in Brampton. It's essential to be discerning when making your choice so that you won't regret the purchase immediately after closing.