Fantasy Island: Contemporary Apartment Design in Moscow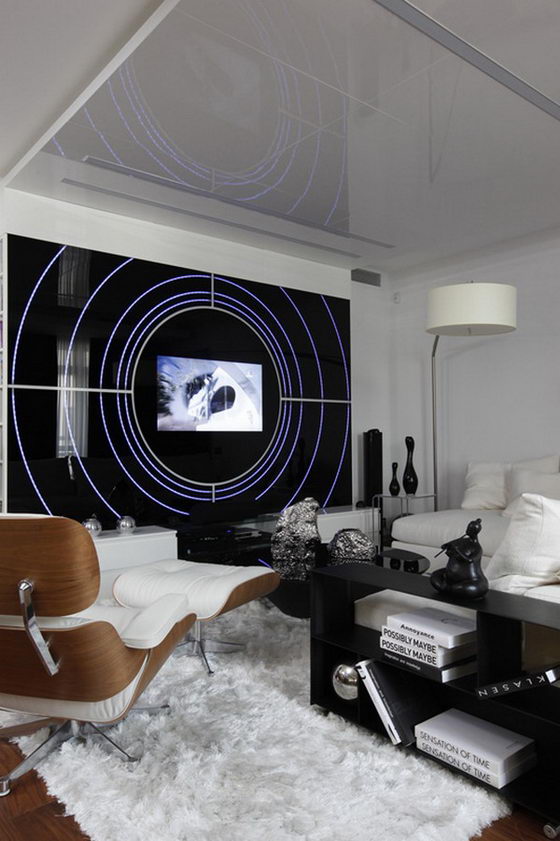 Called "Fantasy Island ", this stunning and modern apartment is designed by Miroshkin Michael and Miroshkina Elen from Geometrix Design. The kitchen area is detached from the sitting room through the extendable glass partitions, which help to delimit every zone and do not overload it, to keep spaces light and airy. The main emphasis in the interior is focused on the home theater zone. The switched off TV panel becomes the invisible part of big black glass panel with the all round embedded light-emitting diodes (LEDs).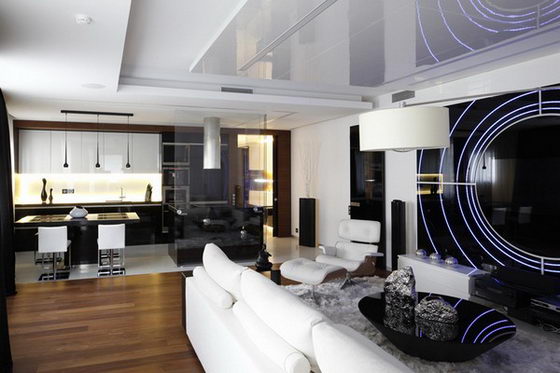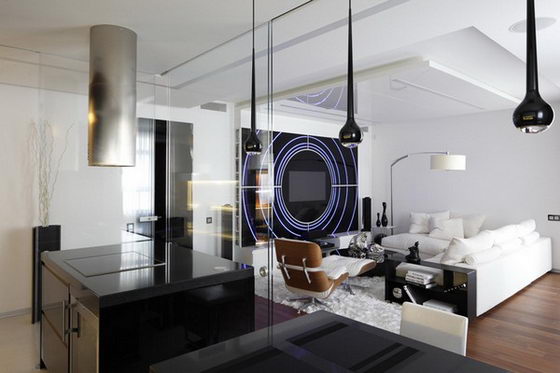 Back in the kitchen, there is a transformer –table with the remote control. One touch-and we get the dining-table, or bar counter. It looks spectacular and must be loved by those who like entertaining.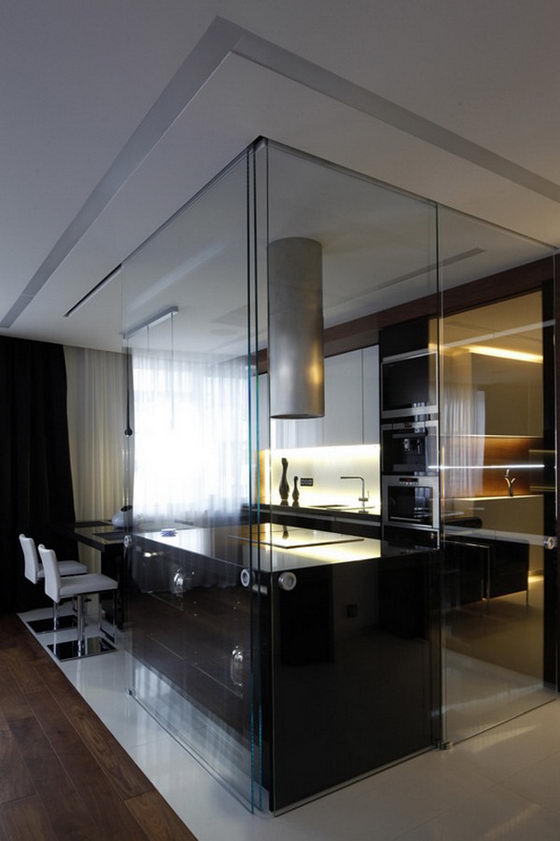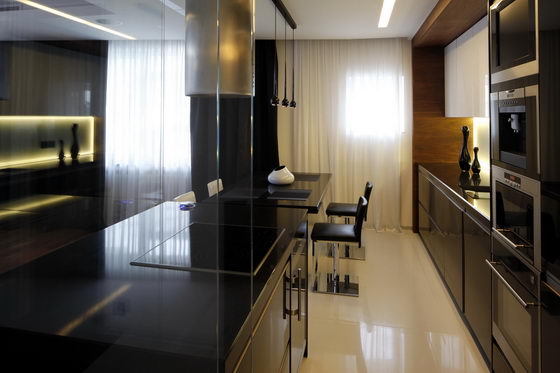 In bathroom, natural material like wood and stone are used to create the beautiful combination. Frosted glass also helps to bring lots of natural light. In all, it is a beautiful place full of aesthetics and functionality. Really modern touching and great design for "duo". [source]