Flotanta House: Exotic Wooden House Floating Above The Hillside
Designed by Benjamin Garcia Saxe Architecture, this beautiful wooden house is located in Puntarenas Canton, Costa Rica, having an incredible view overlooking the ocean. The house is built on a site with very steep slope and the the view of the ocean was captured only at the mid-upper portion of the site. To conquer this constraint, architecture floated the house up in the air and allow the slope, the earth, the vegetation, water, and animals to flow underneath the house. This clever decision created a very light touch intervention that allows the terrain to breathe whilst providing a spectacular view to the ocean from the key location on the site.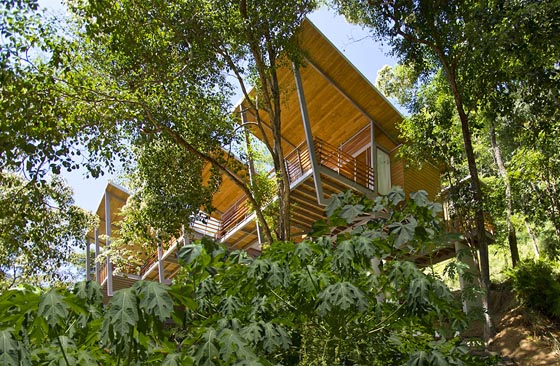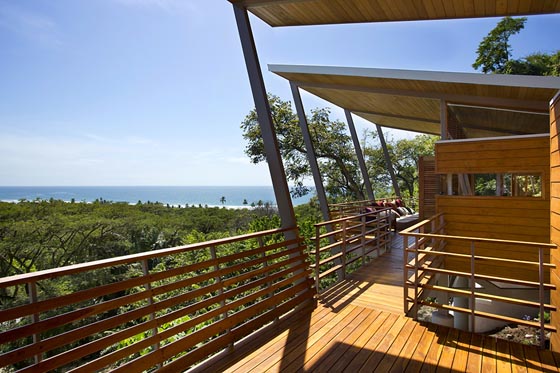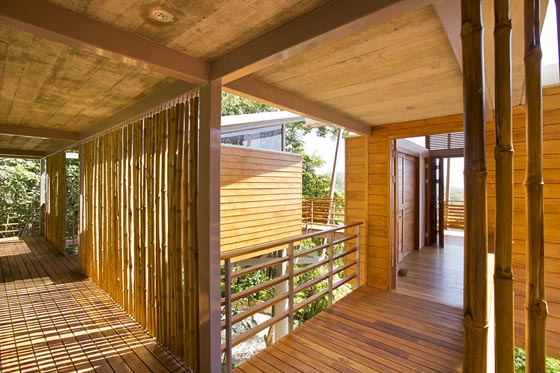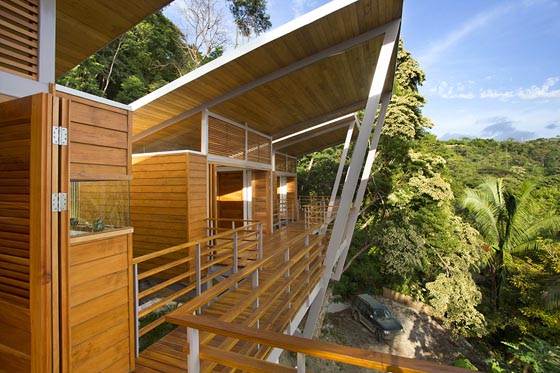 The house is created out of modules that are repetitive and linked by flying bridges that hover over the landscape. The maze of greenery encompassing it creates privacy and charges the inhabitants with energy. Most of the house is built with natural material and the place is flooded with light and spectacular view. Such a unique home!