Considering how much time all of us are spending at our home in the post-pandemic era, it is important to have a space in which you don't feel claustrophobic or stuck. One of the easiest ways to ensure that is to pay close attention to your home's interior decor.
This doesn't necessarily mean spending a lot of money and draining your savings account. On the contrary, it is all about achieving balance and getting the proportions right so that you can make your home look spacious. Importantly, it requires decorating in a way that brings out the best of the home's existing features.
In this article, we give you some essential advice about renting the right apartment and letting you in on the topmost industry tips and tricks so that you can decorate your apartment in a way that makes it look spacious.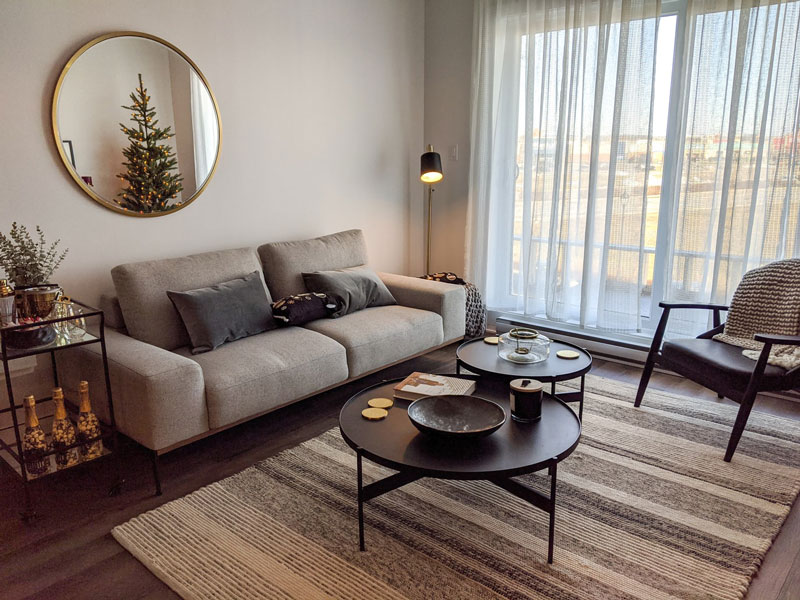 Tips For Renting The Right Apartment
First off, dedicate a budget and stick to it. You will also want to run a quick Google search regarding the reviews of particular apartment buildings, the amenities they offer, and the storage space available. For instance, if you are a US citizen and looking to rent in the state of Texas, such as suburban Mesquite TX apartments near Dallas, make sure you physically visit the apartment to verify these details. When it comes to apartment hunting, never assume!
Additionally, you should also check with the property management regarding the extent of renovations you are allowed to make, in case you plan on adding extra cabinets or shelves or even painting your walls. Finally, check if the apartment offers car parking and proceed with negotiating the terms and prices.
Choose Color Wisely
Many people will tell you that you need to adopt a white or neutral color palette in order to make a room look spacious. While there is some merit to that statement, this is not always the case.
Generally, dark and warm colors will make the room intimate and cozy while light and dull colors can make the room feel more calm and open. Whatever you choose, try to cut the monotony of a color scheme by using a completely different hue to add depth and character to the room. For example, if you choose dark teal to paint your walls, opt for bold upholstery in mustard yellow to allow the room to stand out and feel alive.
Declutter Your Space
The top advice given by every interior designer is to get rid of clutter by donating, recycling, or throwing away unused and unwanted items, or creating smart storage space to put it out of sight. If you want to create storage space, consider installing floating shelves, or investing in upholstery that doubles as storage.
Decluttering will significantly free up space so that you can deliberate how to best manipulate a small home to make it look larger.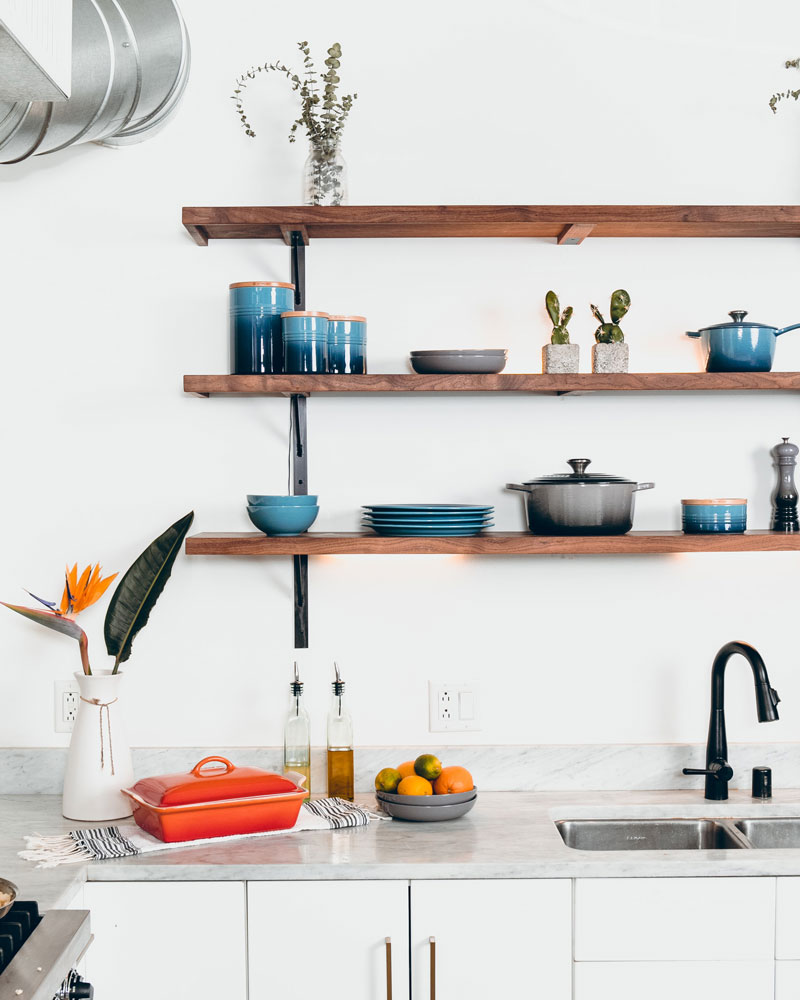 Pay Attention To Decor Arrangement
How you arrange your furniture can help determine the perception of your space. Start by creating a focal point in every room and adding furniture pieces around it. Secondly, plan the arrangement in a way that allows a clear walkway to be established in any given room. Thirdly, choose furniture that fits the scale and size of the room rather than trying to adjust a large armoire or couch in a small space.
You can also use visual tricks to enhance how a room looks and feels. For example, some effective methods to create the illusion of a bigger room involve coordinating the wall color and furniture fabric to create continuity or hanging the curtains as high as possible to visually expand the room. Additionally, always opt for creating a good balance within a room by evenly distributing furniture and art pieces. This will allow your space to breathe and feel airy.
Opt For Reflective Surfaces
A great way to make a room look bigger is by using mirrors. Whether you opt for a discrete classic round mirror with a gold rim or choose a vintage oversized extravagant frame and rest the mirror against a wall, it will add a playful and room-enhancing touch to your space.
Mirrors can do this since they are surfaces that reflect both natural and artificial light, which helps to make a room look larger than it really is.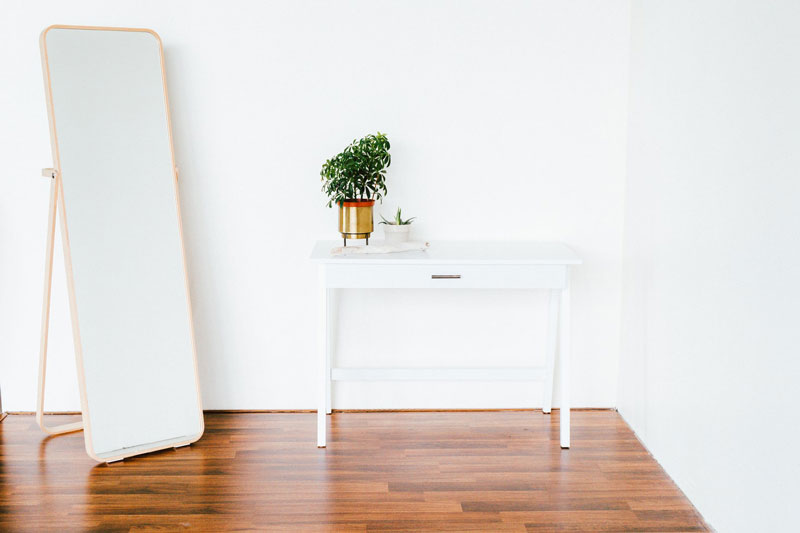 Final Thoughts
We hope that these suggestions will prove helpful and useful when you start your interior decor project. We recommend making a mood board and playing around with different ideas to land on the best option. Lastly, don't rush to complete the process and instead, take your sweet time to enjoy it so that you make mindful decisions. All the best!