3D nail art isn't just nail polish. It has extra details glued to the nail, such as jewels, flowers, lace, bows, or anything else you can imagine. For me, a person who does lots of typing everyday, just can't stand my nails are bit longer. Hence, I am totally don't get the point to have so much decorations on nails. Of course, that is just me. There are many people love to put effort on their nails and some of them even have quite special requests.
Japanese manicurist PONO (@joyeux_ponopono) recently got an "unique request" from a sushi-loving client who wants to have sushi at her fingertips. Then PONO created below amazingly "bizarre" 3D nail art for her client.
According to PONO, her client was enjoying some sushi when she got the idea and then called PONO for an appointment and to explain her unusual request. She asked PONO to make it a sushi theme with a special focus on soy sauce.
The whole set of nails are well designed. The soy sauce droplets are perfectly sat on a Japanese pattern background that resembles a plate you might see at a Japanese sushi restaurant. The three-dimensional parts such as the sashimi and the fish-shaped soy sauce packets look just like what you will get from your order.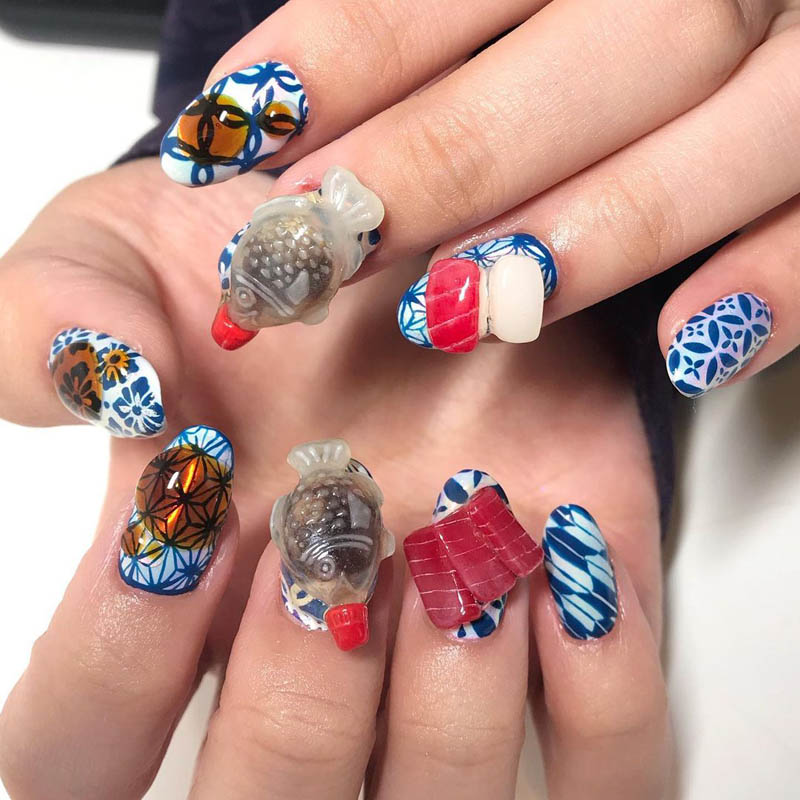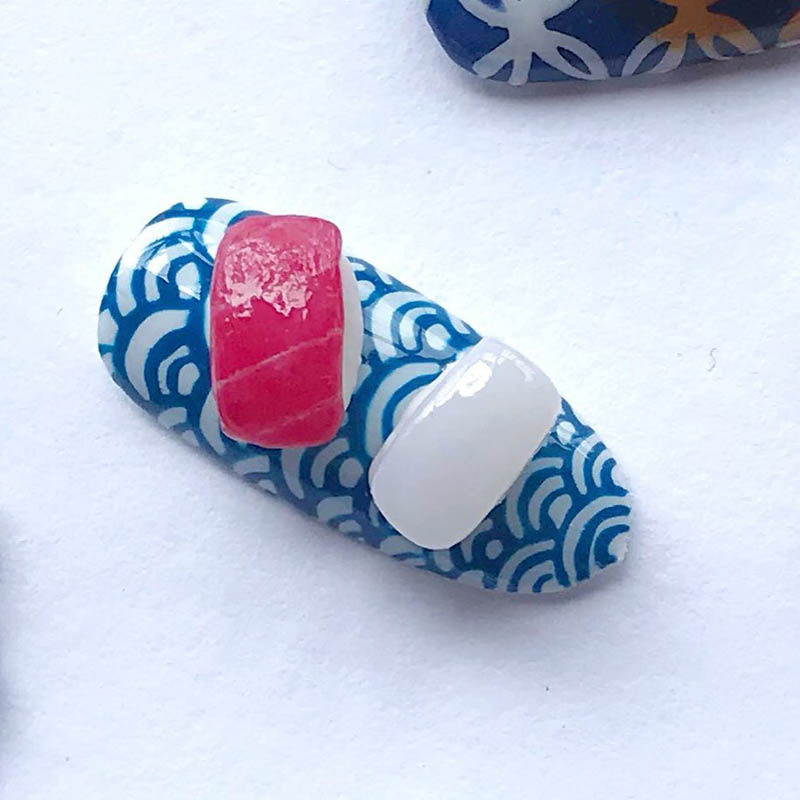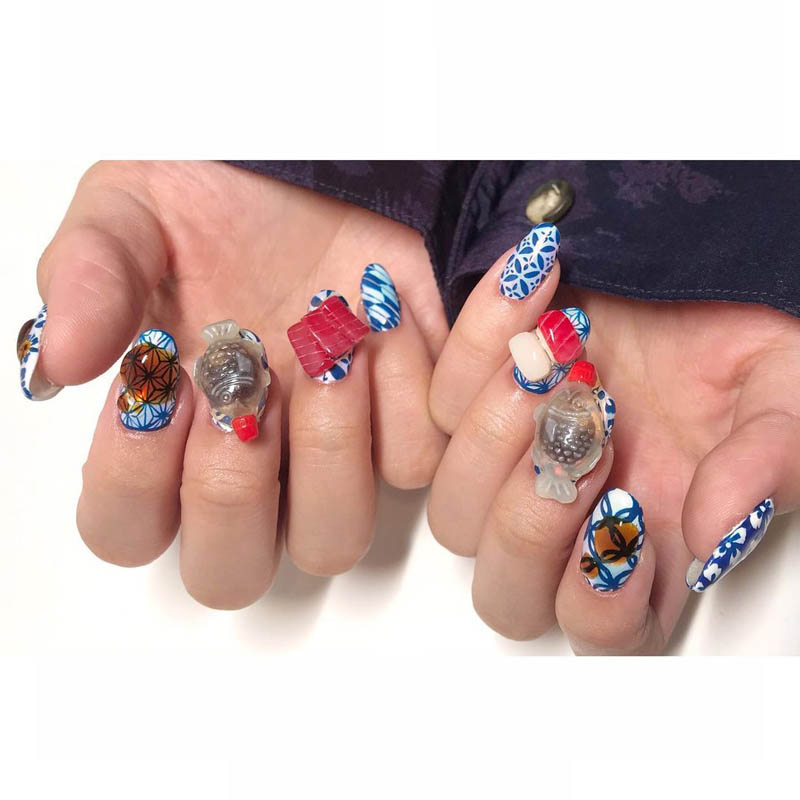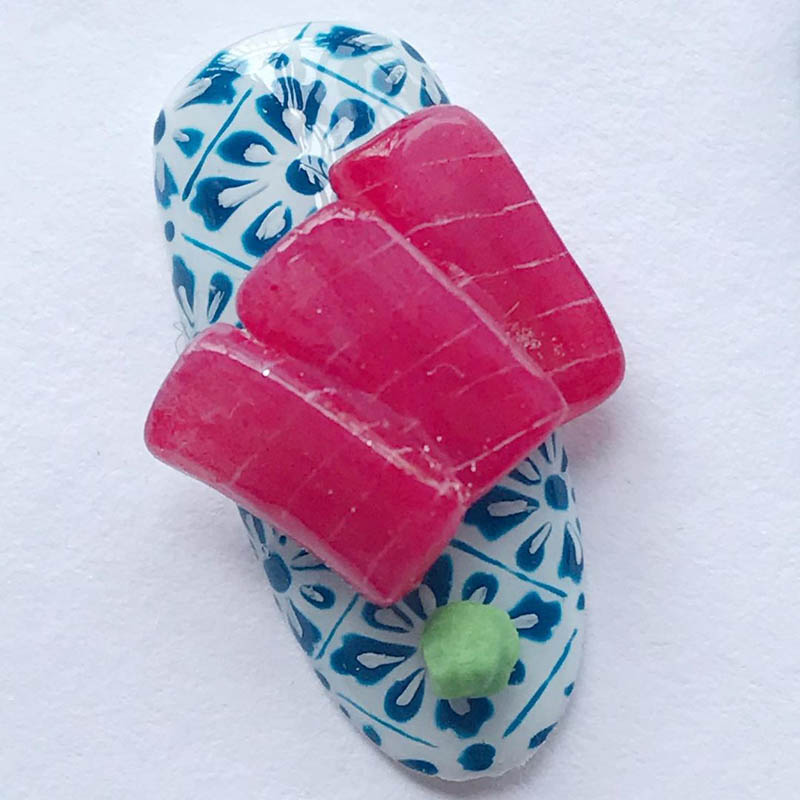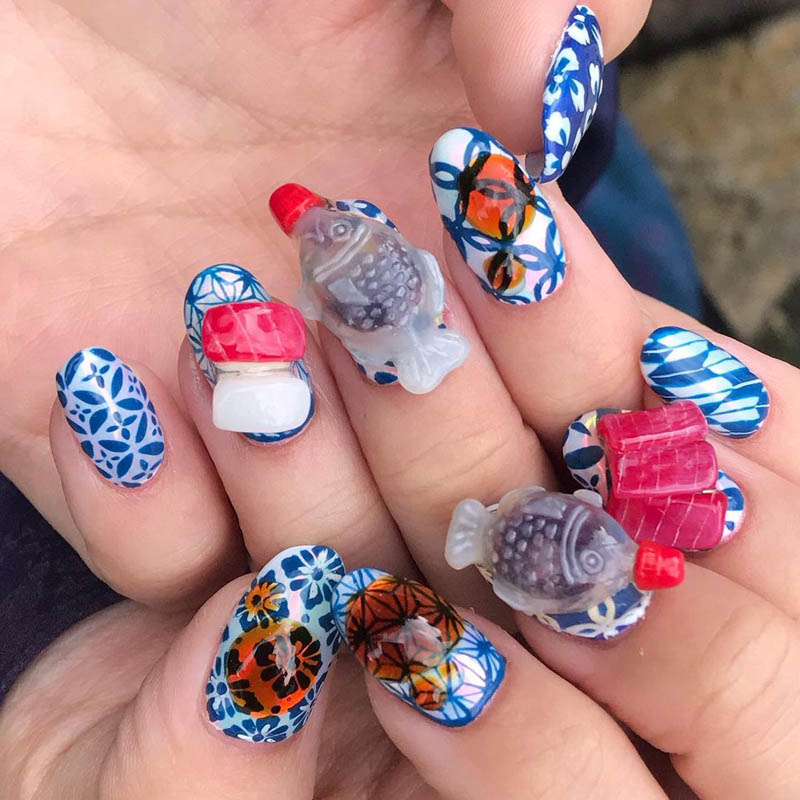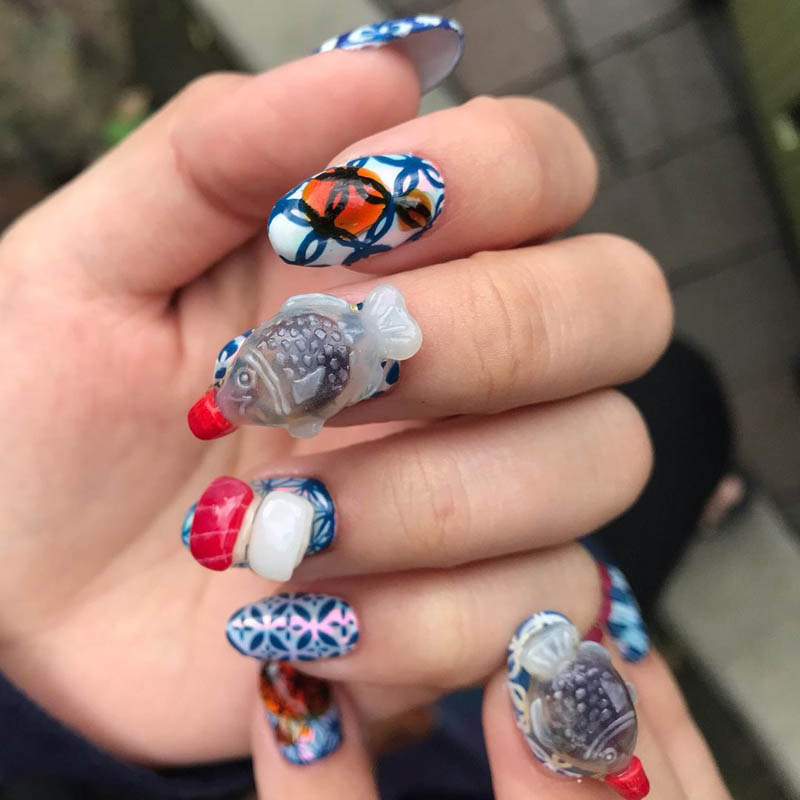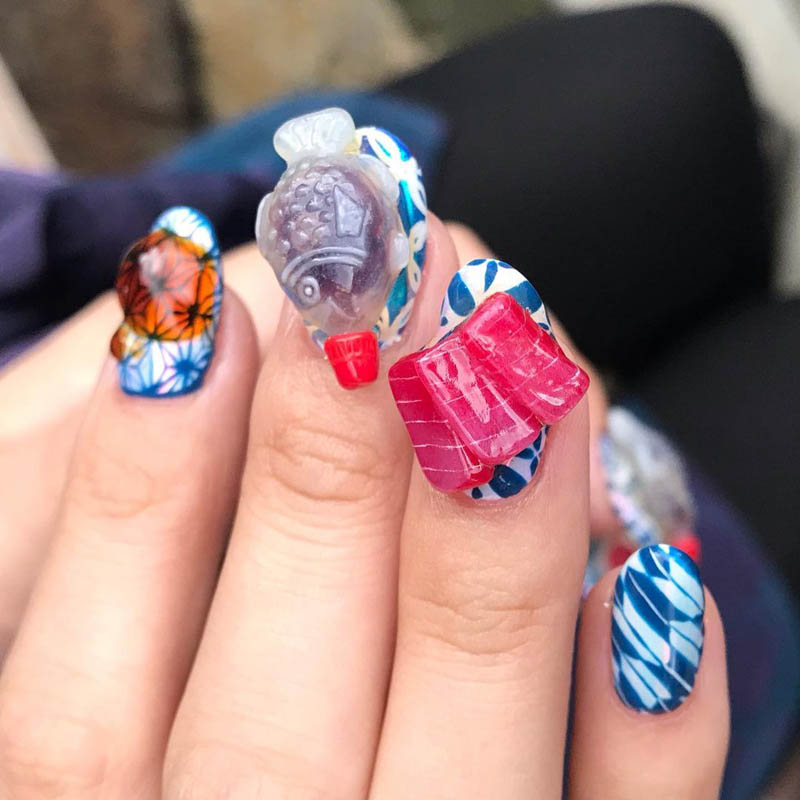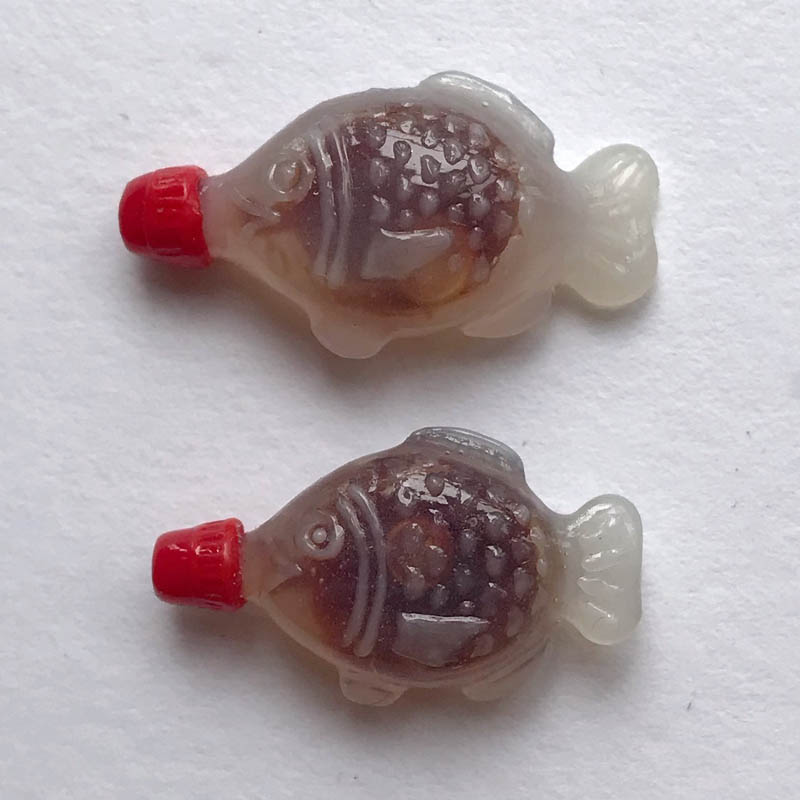 How do you like such nail art? Cute or crazy?
I won't speak for others but I have to say, that is definitely not my cup of tea. I prefer enjoying real sushi in restaurant instead of having these things on my nail. But if you do them, you can check PONO's Instagram page for our of her creation.
Check more nail art on our site.
h/t: grapee