Summer will be here before you know it, and it'll be time to find yourself some cool Sandals and Flip flops to show off your style. In this post, we rounded up 10 interesting and special designs for Sandals and Flip flops – unusual shape, special function or high-tech material. They might not be your daily shoes, but they are diffidently thing makes you fell special when you wear them.
We are a participant in the Amazon Services LLC Associates Program, an affiliate advertising program designed to provide a means for us to earn fees by linking to Amazon.com and affiliated sites.
1. Animal Footprint Sandals [discontinued]
Ashiato sandals come in five colorful designs that allow you to leave paw prints of five different animals.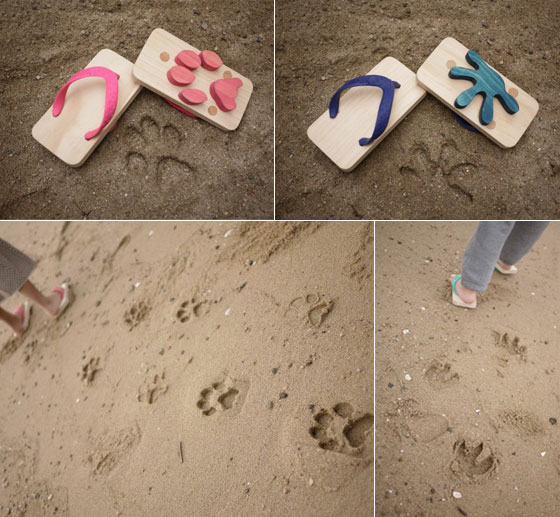 2. Wooden Sandals [link]
A wooden summer sandal, inspired by the Japanese sandal, with an innovative fresh look , made from natural materials, lightweight and airy.

3. ArchPort Sandals with a secret compartment [discontinued]
ArchPort Flip Flops with Hidden Storage. Never worry about lost keys, cash, or credit cards when you don't have any pockets! The YogiStash contains compartments in the soles, suitable for carrying credit cards, identification, cash, keys or other items. Originally designed for trips to yoga so that you don't need to carry a wallet or purse, and perfect for anytime you want your hands free on cruises, poolside or walking the boardwalk! Keep things organized Includes nylon wallet clip that can carry several credit card sized items and a key! The storage Opening is 3.5 long, 2.25 wide, .25-.5 high (varying to scale the arch area). Built to Last, Made for Comfort Made from all synthetic water resistant materials.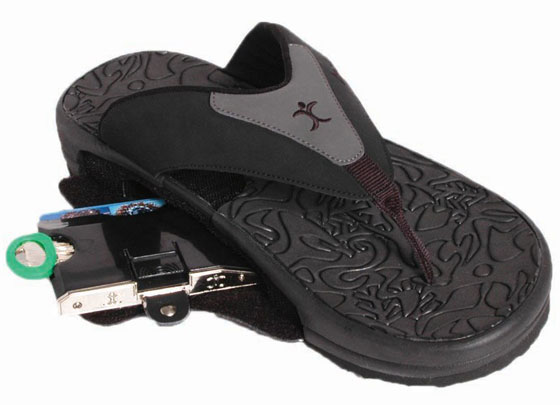 4. Toe Typing Qwerty Flip-Flops [link]
Imported from Thailand, you are looking at "Kito Keyboard 2.0," a pair of rubber-soled footwear that supposedly massages your feet with key-shaped "nubs."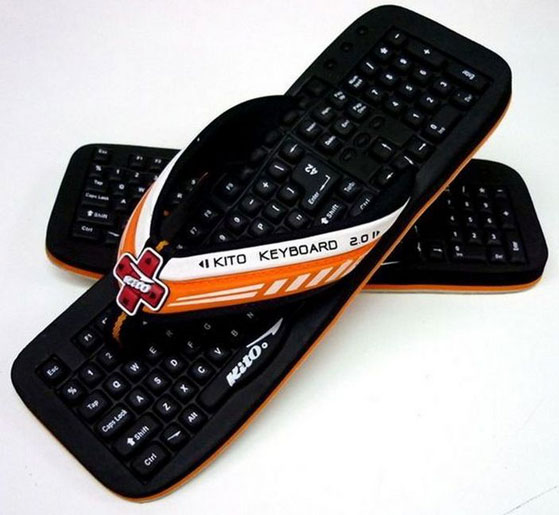 5. Topless Sandals [discontinued]
WOMENS' SMALL Measures: Toe to Heel: 9-1/4″
They Stick to Your Feet – Peel-n-Stick
Topless, Strapless, No Tan Lines
Easy Clean – Reusable with Reusable Protective Liner
Durable Treaded Soles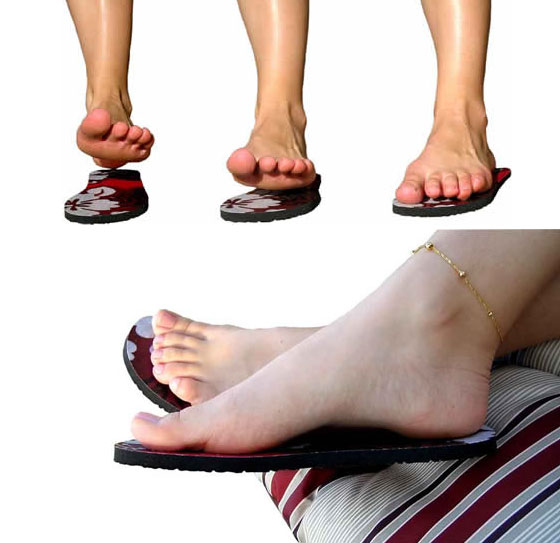 6. The Dram Sandal [buy on amazon]
The Dram sandal by reef has a small canteen built into the heel! The embedded flask is accessed thru a screw cap on the side of the sandals that tightens using the exclusive Reef church key / fin key multi-tool included with the sandals.

7. Banana Skins Shape Unique Flip Flops [designswan]
For this banana slip-on, you don't fell on banna, you are wearing them.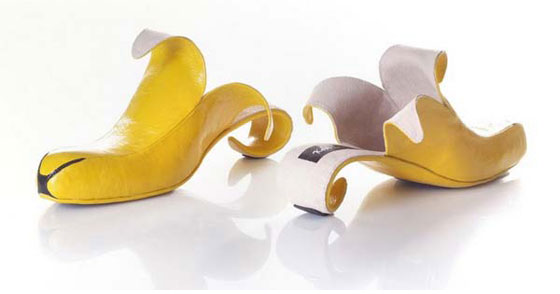 8. Electronic massage sandals [link]
Sometimes the trials and tribulations of a pampered life can be tough. These super cool sandals will at least make living that pampered life a little easier. Not much information is known, but it appears that the massaging is done via the black pads on the base of the sandal and likely between the toes through the nubby toe separators (that's the technical term). The Electronic Massing Sandals also include six different preprogrammed routines and will automatically shut off after 15 minutes to conserve the batteries.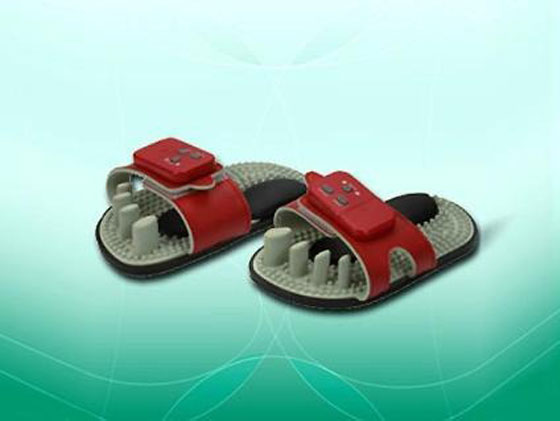 9. Speedo BioFUSE Sandals [link]
High tech sandals like these Speedo BioFUSE Sandals uses SpeedoBiofuse technology, which is engineered to perform with your body with a unique design for maximum flexibility and support. These high tech sandals also feature a drainage system which disperses water from the sole when pressure is applied and benefits from rubber grip-pods ensuring durability and slip resistance.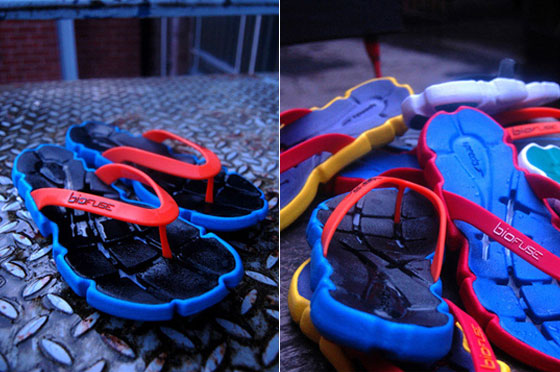 10. Porcupine Sandal [link]
This sandal is made of rubber. Just like its name Porcupine Sandal is having a lot of thorns like a Porcupine. If you are looking for a unique sandal, this might the one for you.