Honestly, I haven't seen fog waves or anything close to that in my whole life. I did hear when you were at the top of the high mountains, you would be able to see cloud waves, however I never got chance to climb such mountains. But today, I just know you can see similar magnificent fog wave in San Francisco area through Nick Steinberg's photos.
Nick is one of members in the group called "Fogaholics" who check the cams, satellites, and other forecasts to always be able to just get up and catch the fog.
Below photos were captured during Nick's recent study. To get the perfect shots, Nick has to clime up to Mt. Tamalpais which sits at 2,572′. After hundreds of trips up there, Nick found when the fog rolls through and is at the perfect height and density, it will create wave-like movements as it contours the land. By playing around and experimenting with different shutter speeds in camera it would either freeze the movement or accentuate the flow and make it more buttery and smooth. According to Nick, shooting fog is a study and takes a lot of patience, preparation, and knowledge of the area to catch it as it is very elusive. Too long and it can turn to mush and too short will be too textured. Although I didn't know anything about the photograph techniques, I won't stop me admiring the magnificent photos.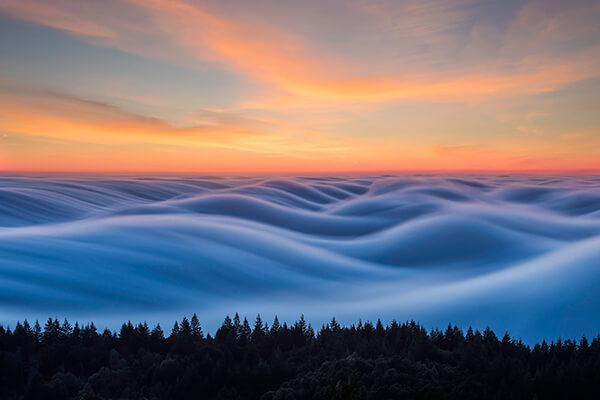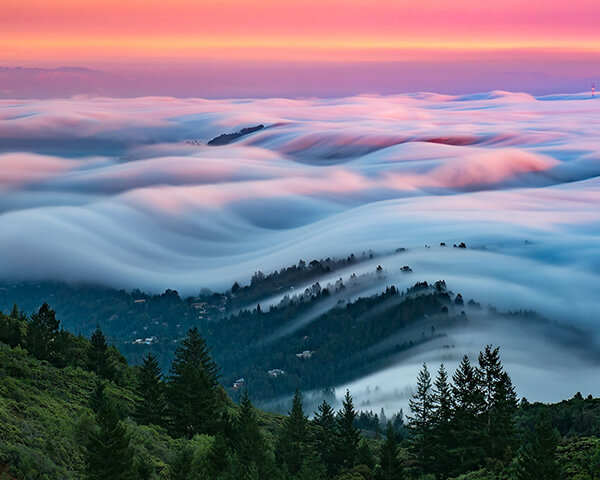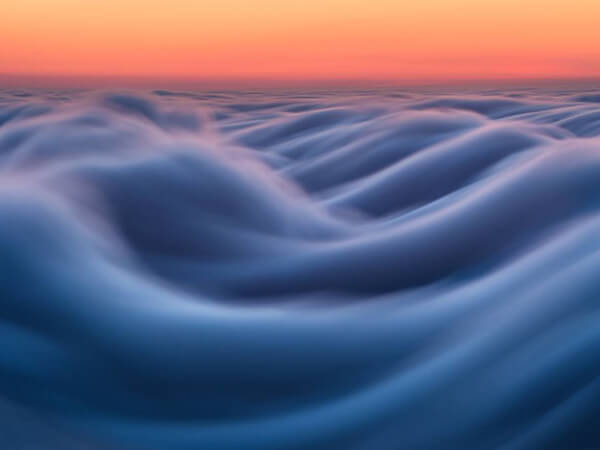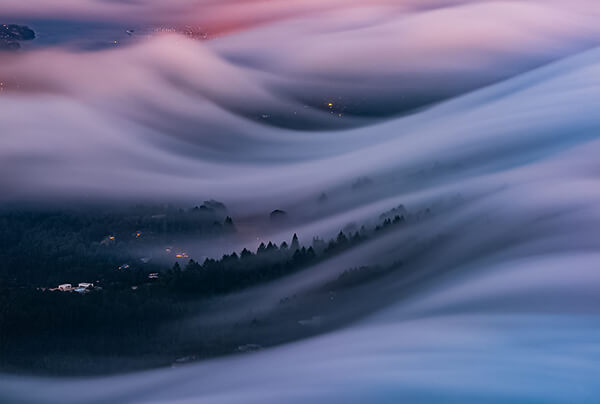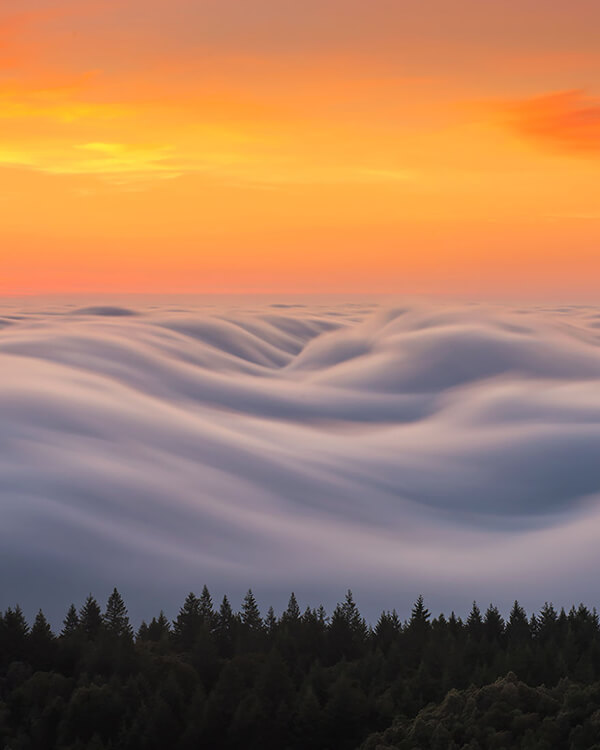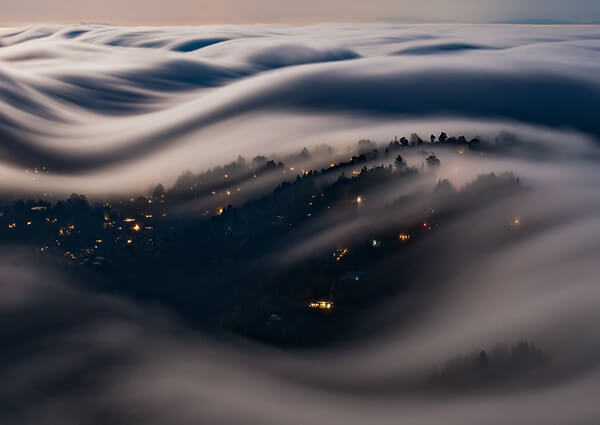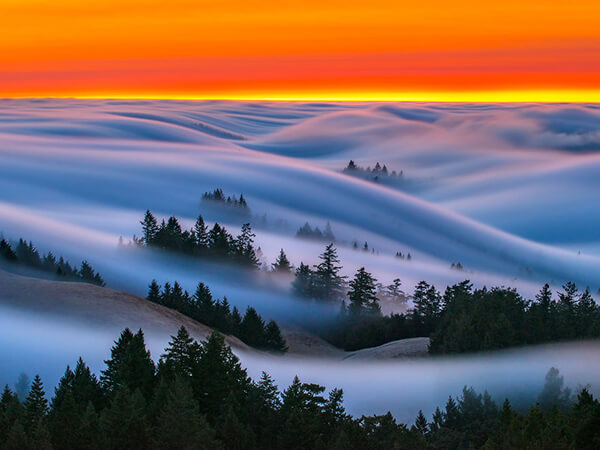 via: boredpanda