The market is full of useless gadgets you have no need for, but sometimes you come across those really genius ones that will make your home life easier.
We all love gadgets and especially home gadgets that do the chores for us, simplifies annoying tasks, or in other ways makes everyday life easier. But it's easy to get lost in the vast ocean of products that are being advertised so we want to help you prioritize which ones are worth your time and money
The Quooker
The Quooker tap is really a genius product to have in your kitchen. It's a tap that dispences 100°C boiling water, in addition to the hot and cold water you get from a usual tap.
This gadget makes cooking easier and faster. You can make tea, coffee, and other hot beverages in a few seconds and it's easier to wash dishes and keep your knives sanitary between cutting meat and vegetables.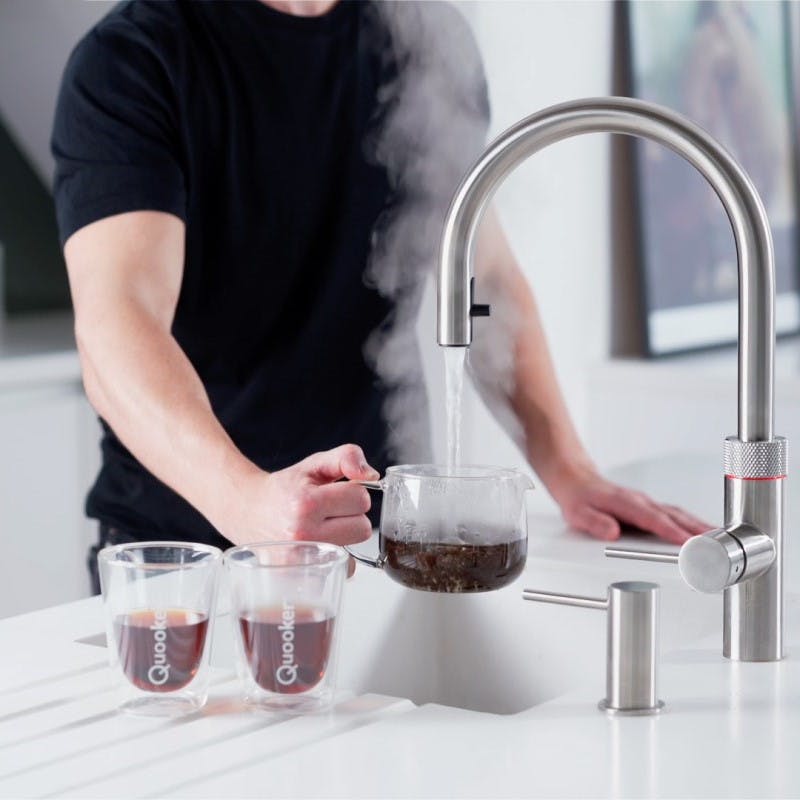 Smarter Coffee
The world is full of coffee drinkers, in fact, over 400 billion cups of coffee are consumed each year. This brown beverage is often what many people start their day with, but it can be a hassle to get up in the morning and turn on the coffee maker to get that first, important cup.
Luckily, there are multiple half-automatic ways of fixing this challenge, for example, you can buy a smart connector that you connect to your coffee maker. Set the timer via an app so that the coffee maker starts at a certain time.
You can also invest in a smart coffee maker like the Smarter Coffee, which you can control from an app on your phone. Through the app you can set a timer to make it start brewing coffee at the time you want it to.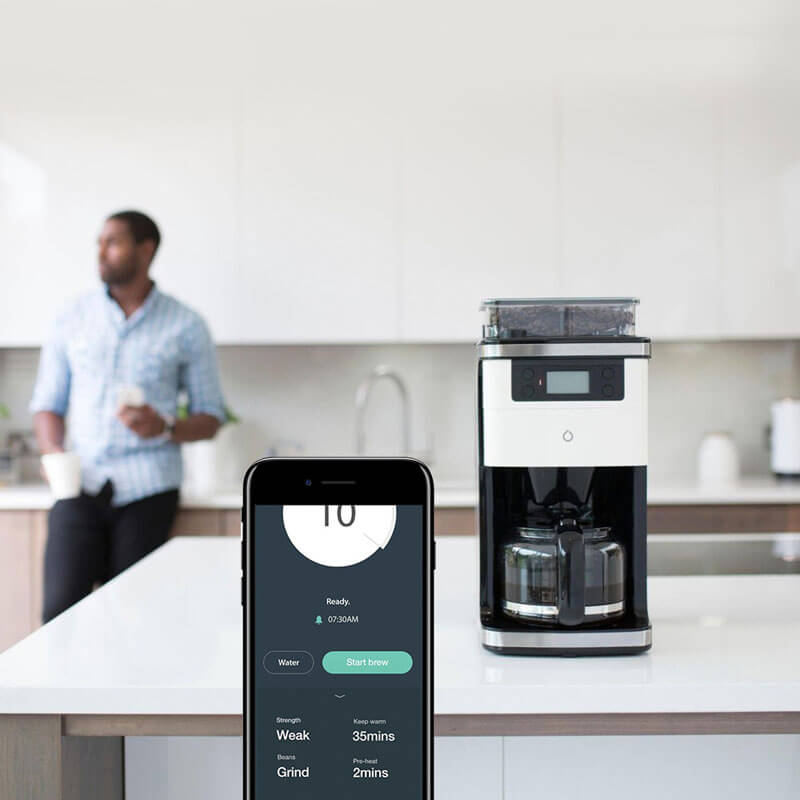 The Smart Fridge
A Smart Fridge is one of those gadgets that you never knew existed, but that you just can't wait to try. How amazing wouldn't it be to go shopping, never having to wonder what you have or need in your fridge?
You could either buy a new smart fridge from manufacturers like Samsung or LG, or you can buy a FridgeCam for your current fridge. The camera takes a picture every time you close your fridge and sends it straight to your phone.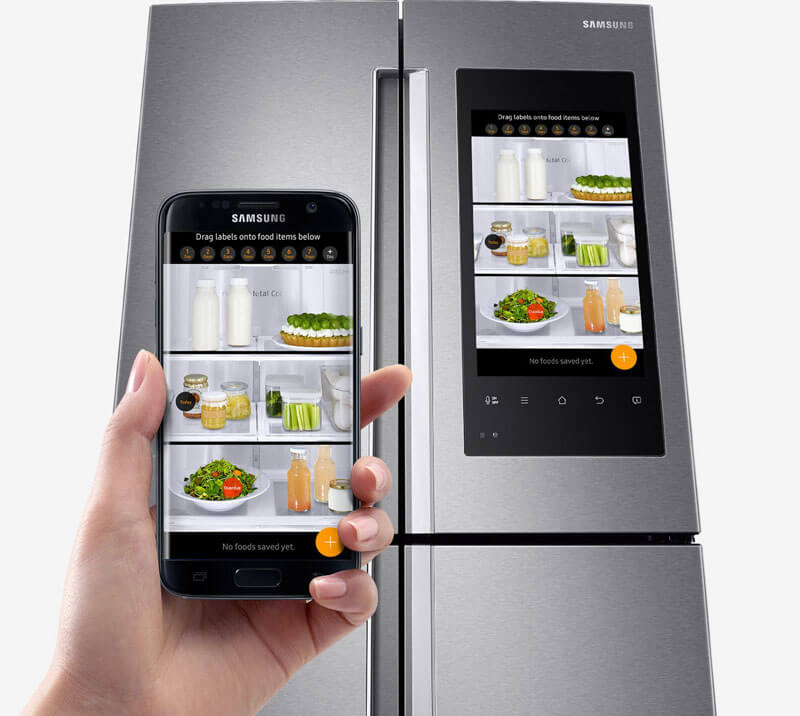 Chromecast
Chromecast is a great streaming media adapter, launched by Google in 2013 and have just gotten better since then. It basically turns your TV into a smart TV, letting you play online video and audio on your TV screen.
Just plug it into your TV using the HDMI port and then you can play content from your computer or your phone.
Smart Security
There are plenty of great gadgets available on the market that can make you feel safer in your home, which really is one of the most important needs to cover.
Security solutions like the fingerprint lock or the code lock will give you more control over who comes and goes through your front door. You don't have to worry about anyone losing a key, and if you believe the code has been misplaced, you can easily change it yourself – no locksmith needed.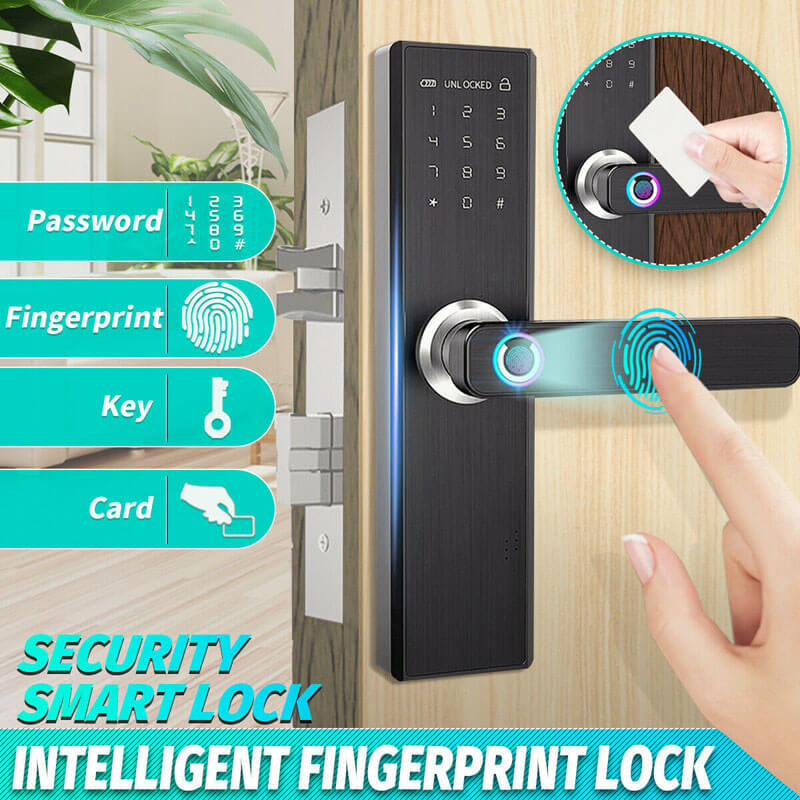 You can also get a calling system in your house, like the ones you see in apartments. This way you can see and hear whats going on outside your door before letting anyone into your home. If you have kids, this is a perfect way to make them feel safer when they're home alone.
---
Author Bio:
Melody F Stern is an entrepreneur and chief editor of Bizusa Today. She helps small business owners to grow their online businesses worldwide. Follow him on Twitter.