Architectural Design: Jean Nouvel
Photographer: Yunpu Cai
In 「Alice's Adventures in Wonderland」, Alice followed the white rabbit into the rabbit hole, to another fantasy world, and the Mad Hatter said: "There is a place where is different from the world on the ground. It is full of fantasy and mystery…" And that is what happened in "Green Massage". When you enter "Green Massage" located in Shanghai, China, this [Rabbit Hole」 shrinks the reality of you and entering a fantasy forest that is too 「magnified」. The process gradually disconnects your tired body from reality, unconsciously surrounded by the natural, and reorganizes the new sensory experience. The consciousness of awareness is gradually liberated and relaxed.
The 'Green Massage' is nestled into the basement of the comprehensive commercial property. The architects turned the defect to become an advantage, creating a [rabbit hole]. Once coming in, the visitors face a blooming garden occupied by calmness and serenity. The design team opted to avoid wide openings in an attempt to maintain a quiet and relaxing atmosphere. By limiting natural light, a place between dream and reality is created. The architects filled the entrance with large green plants lit by glow-worm lights. Unreal-sized flowers lead to the garden, while the irregular mirrors once again reflect the feeling of a surreal world.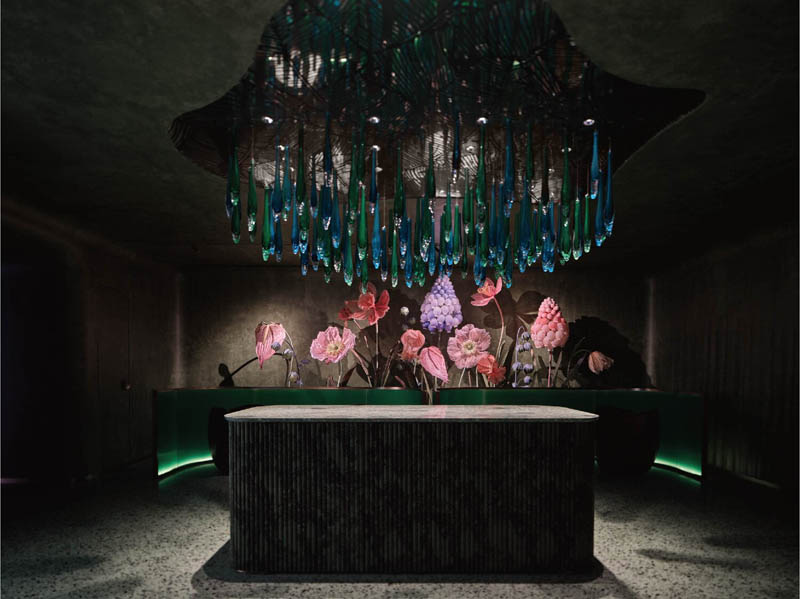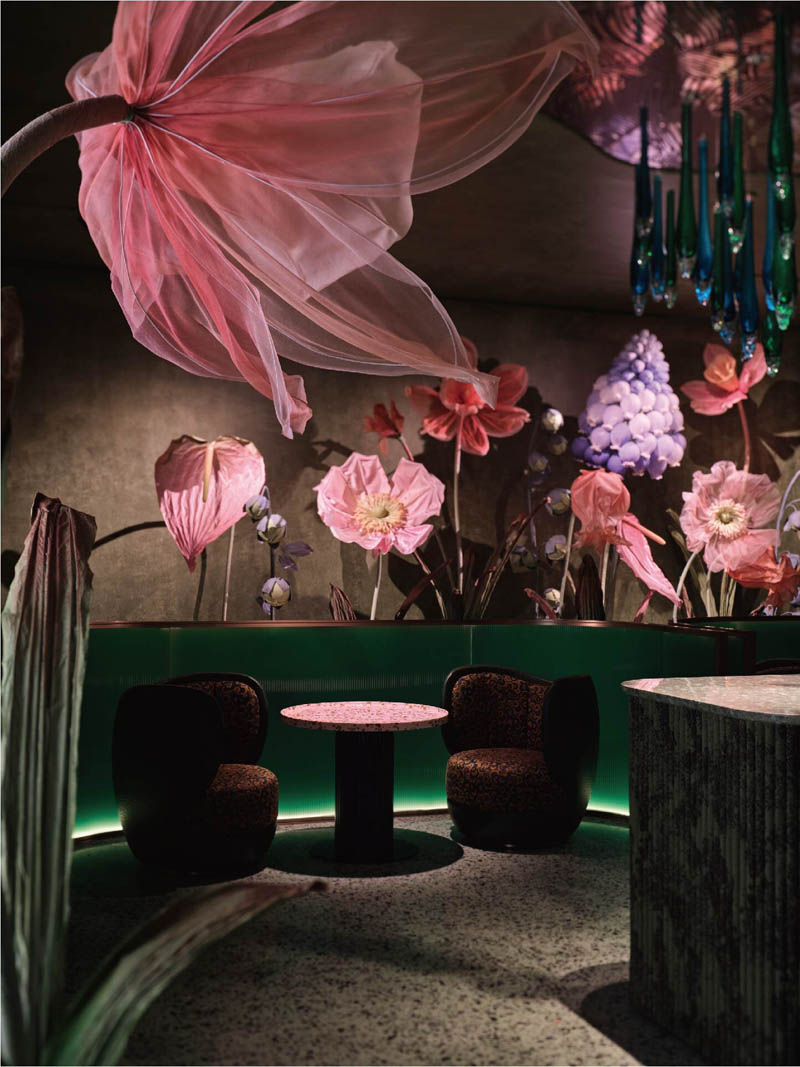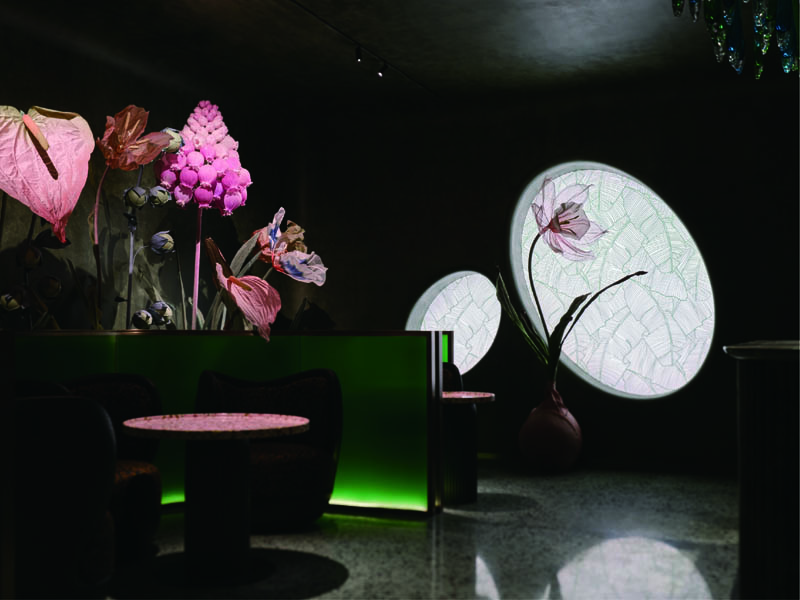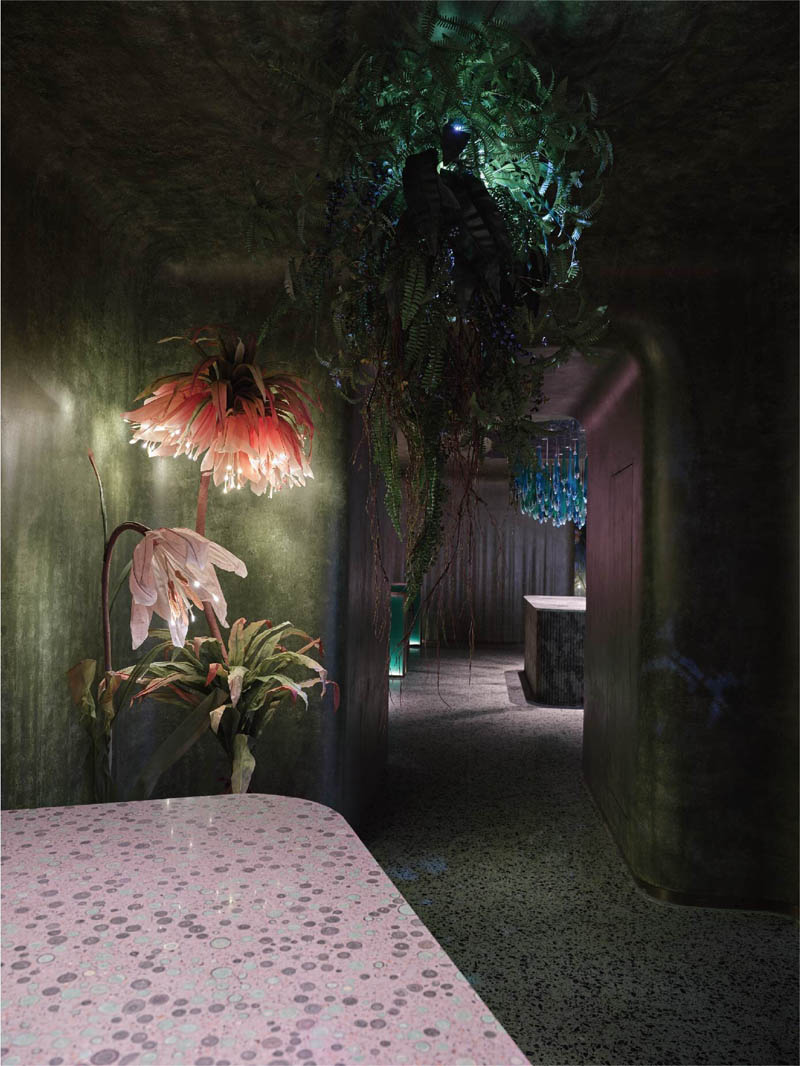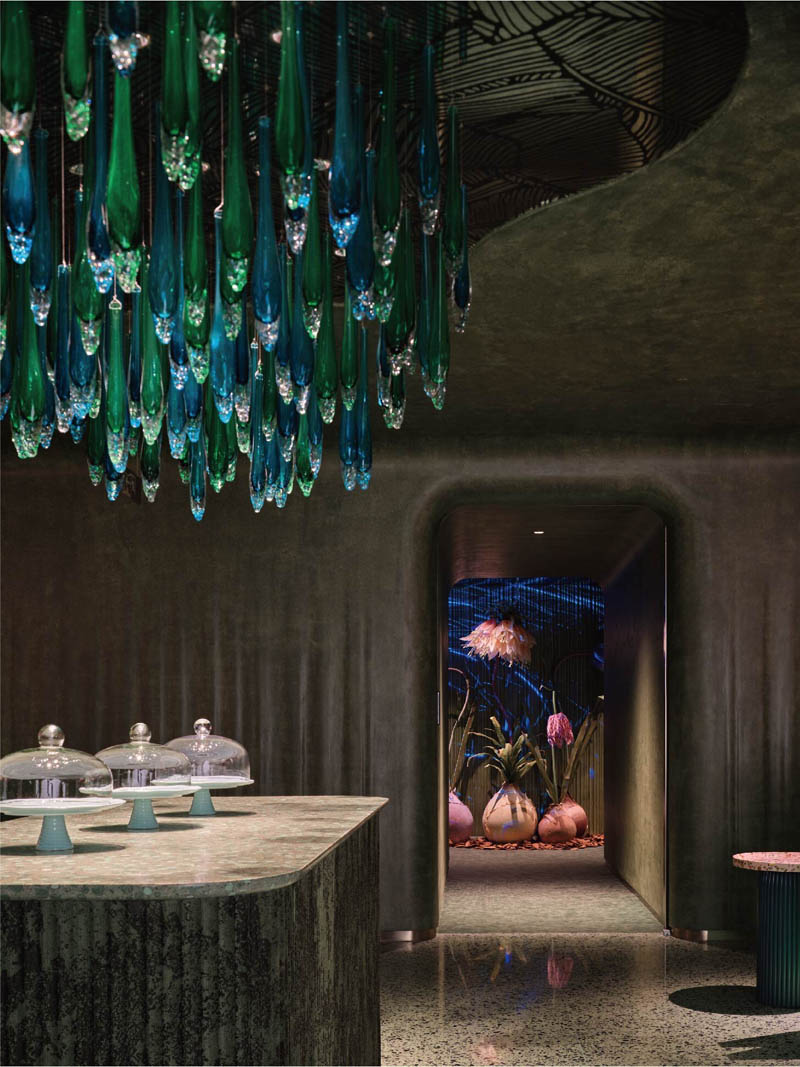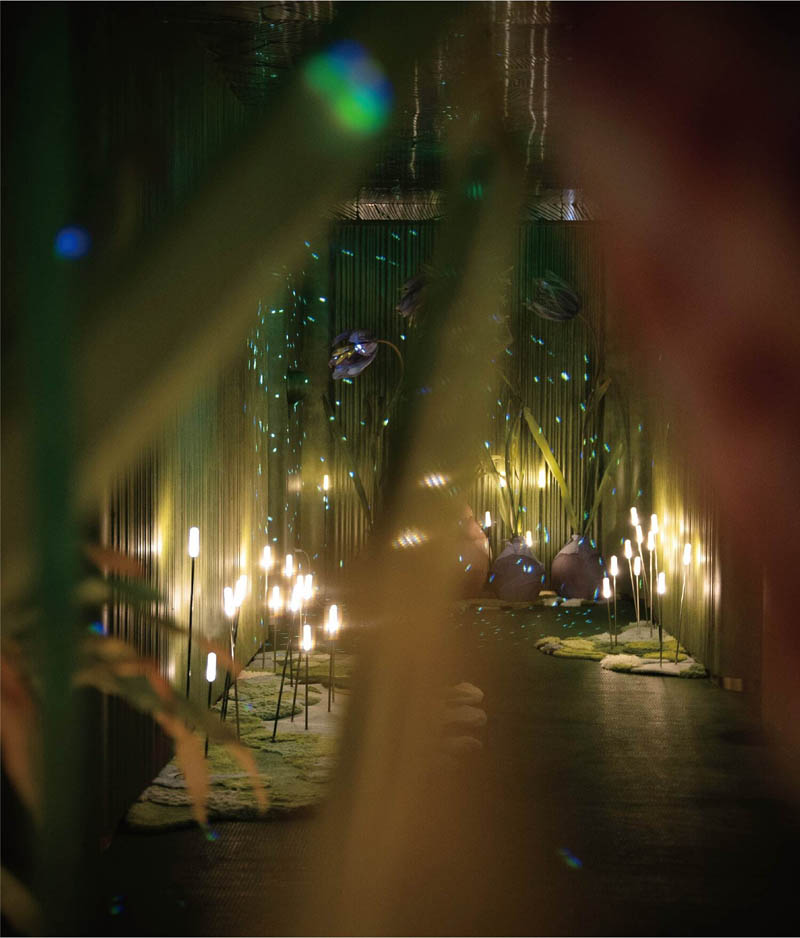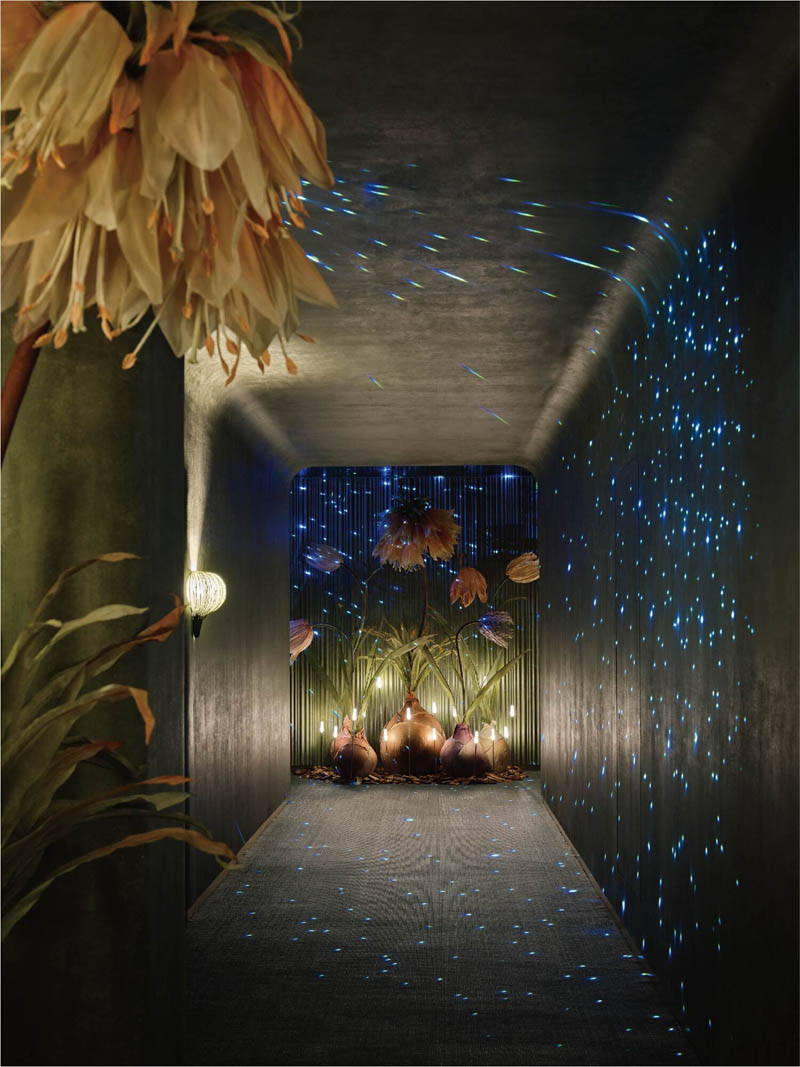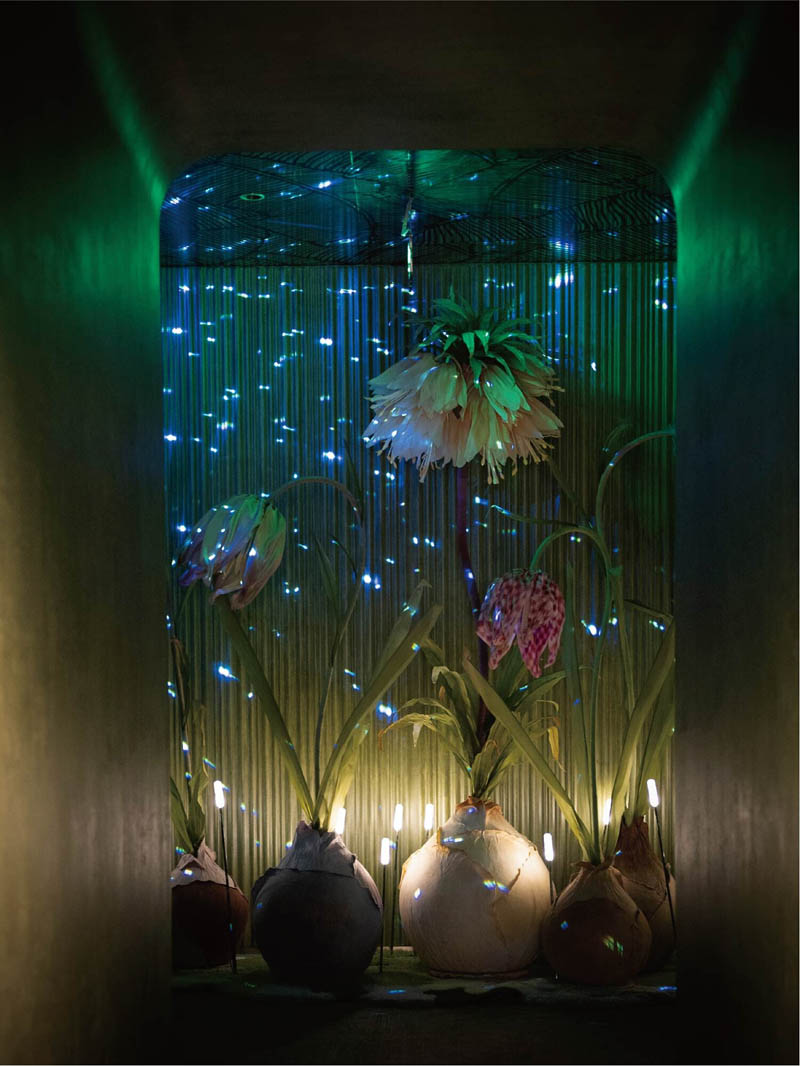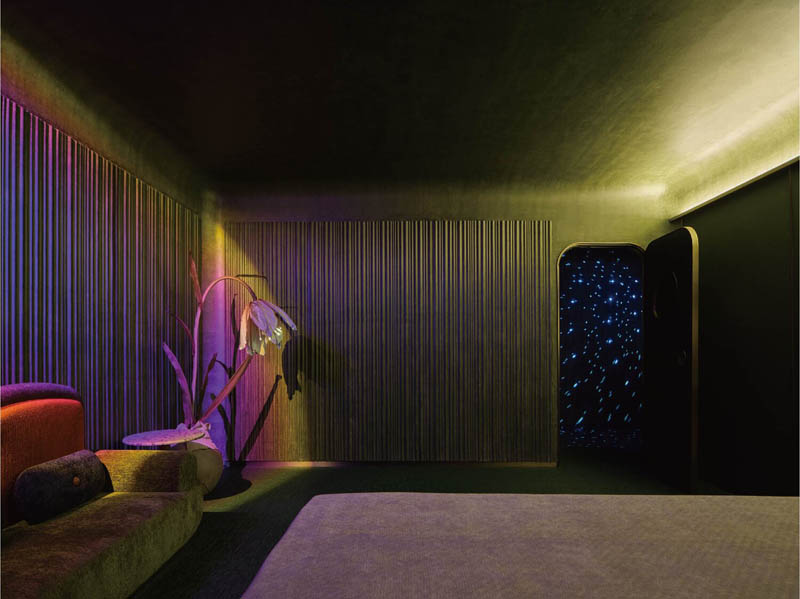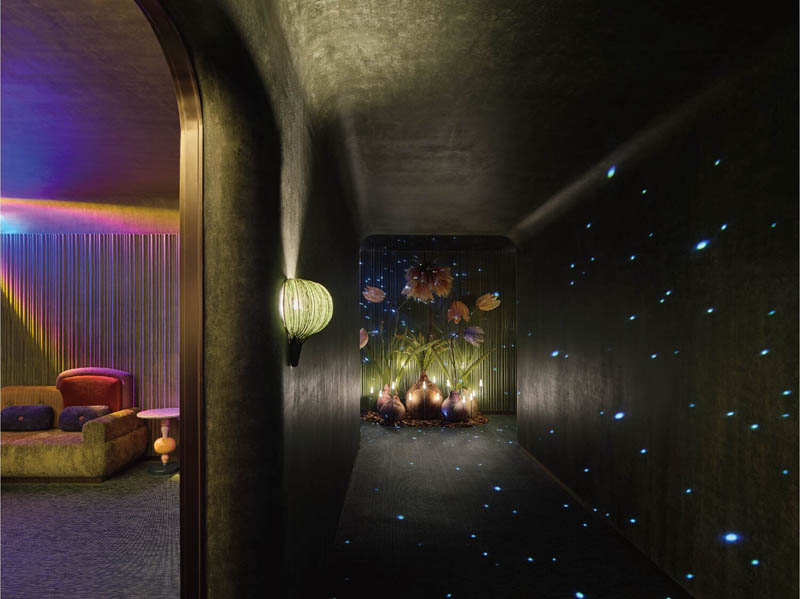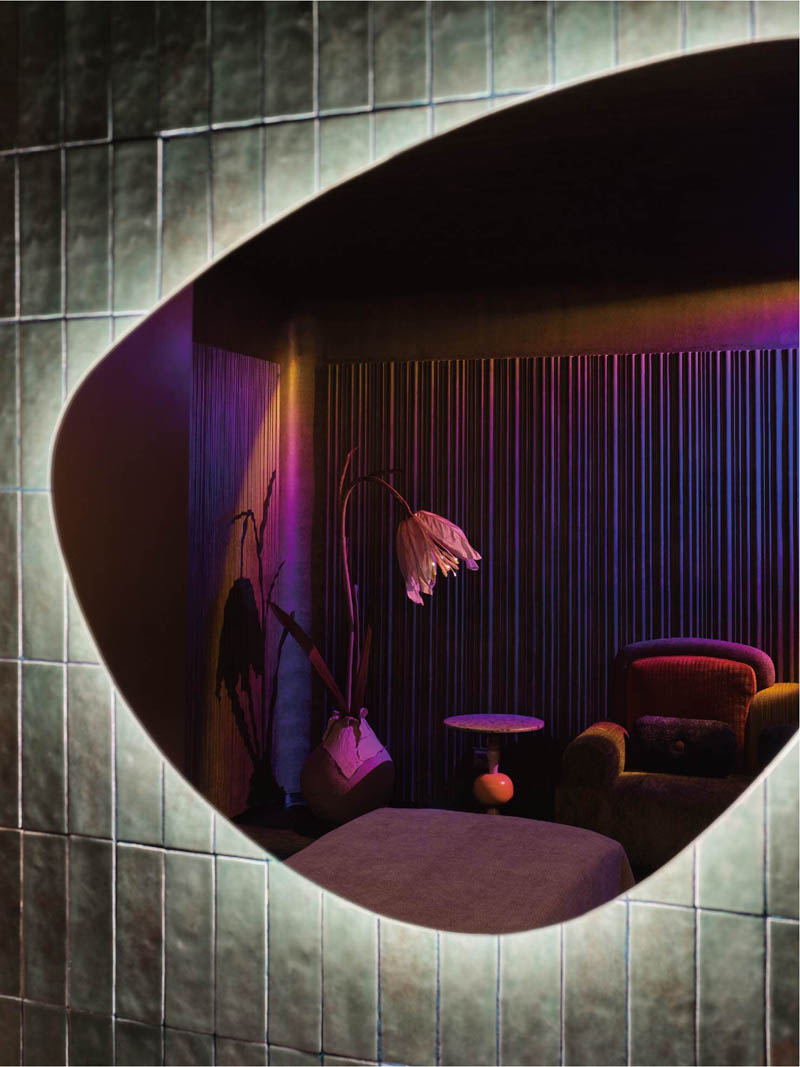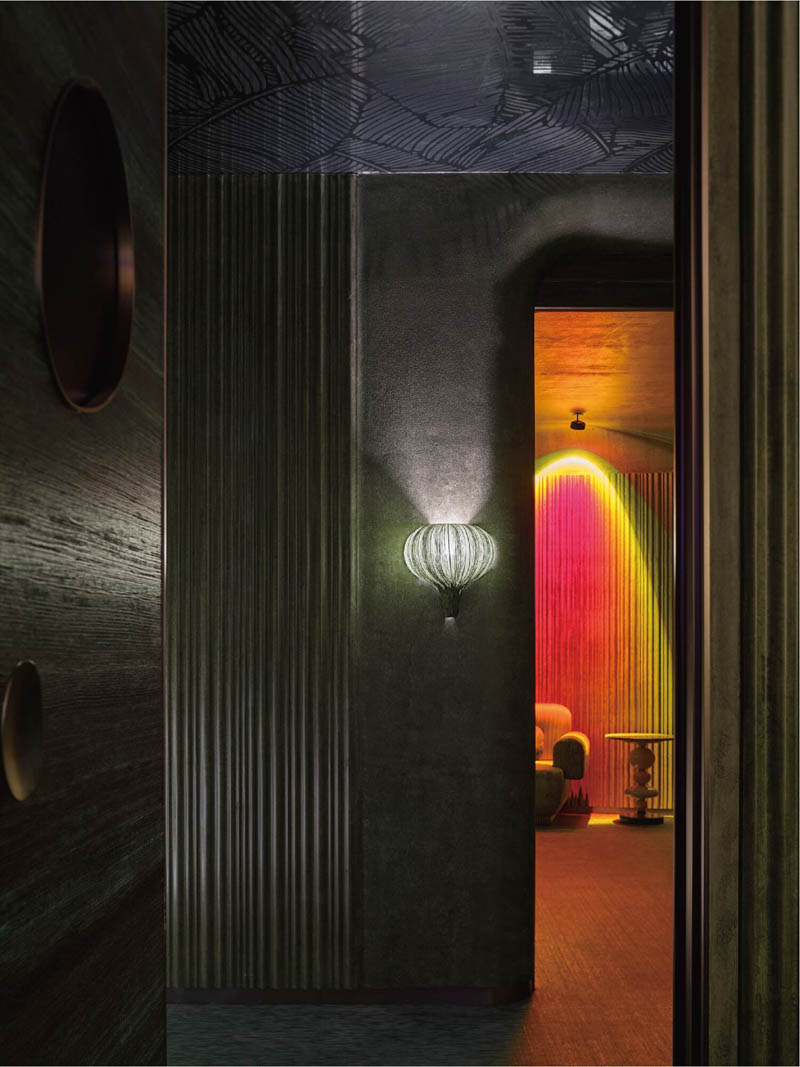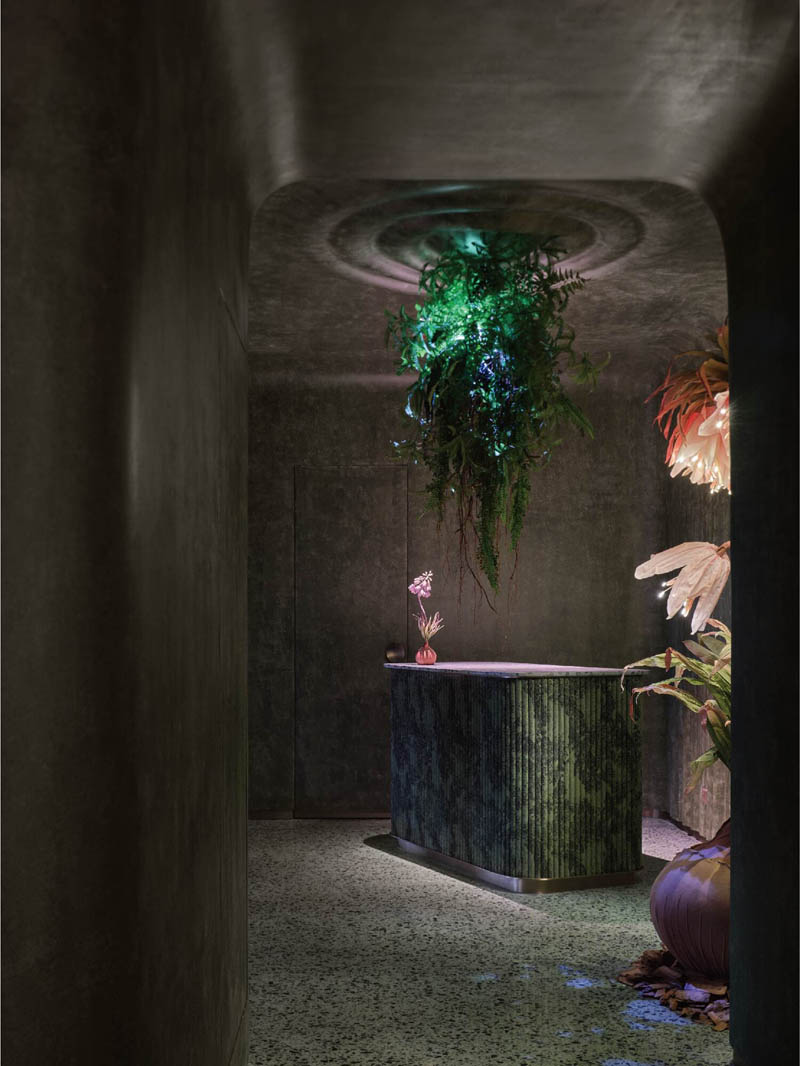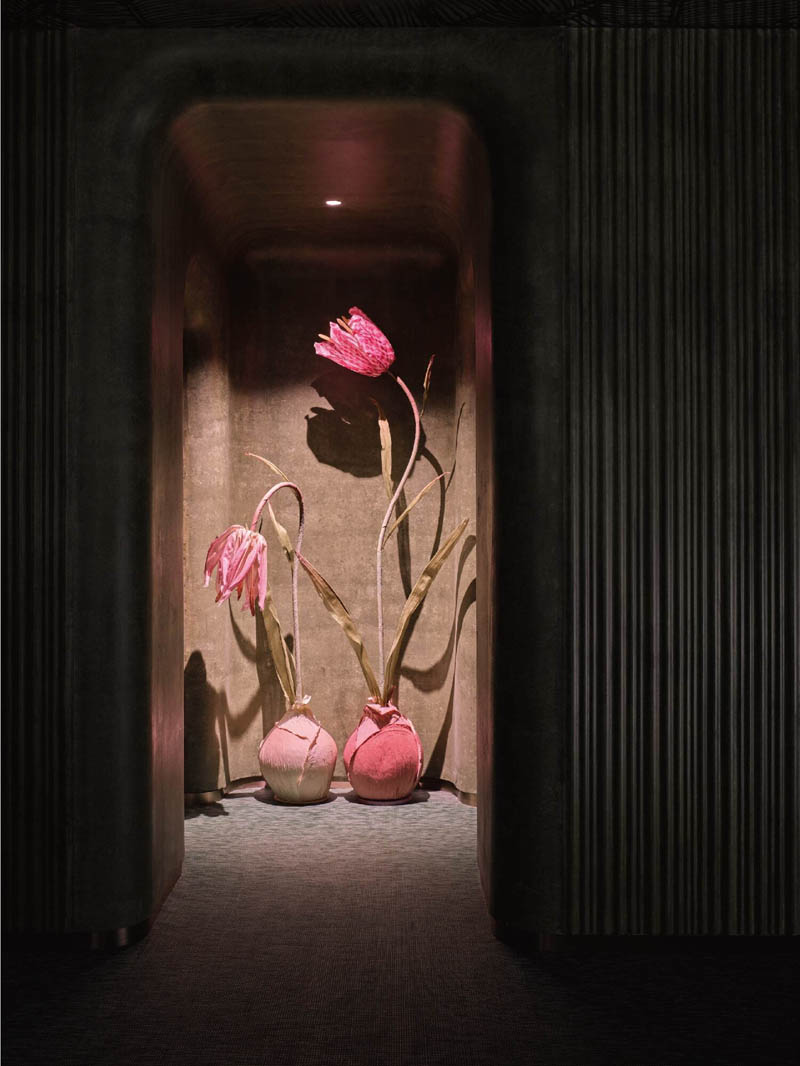 'In the end, Alice found herself through the dream world, and at 'green massage' in Madang road, we created a 'rabbit hole' to lead you out of the stress and tension in an incongruous reality with non-incongruous comfort and tolerance.'