A bud vase is a small, often sleek vase that is meant to hold one flower stem or a small botanical arrangement. Due to its smaller scale, you can literally put them anywhere at your home as you want. Moreover, these charming accents are exceptionally versatile. No matter it is fresh and dried, these little guys can easily accommodate and make a nice visual impact without taking up too much space or requiring too much planning.
In this article, we tried to rounds up different types and styles of bud vases. Glass or ceramic, minimal or sculptural, hope you can find one fit your style.
FYI: We also have a collection of face flower vase, if you want to have something unusual to display your flower.
Bird Bud Vases
This is a perfect flower vase to use for artificial flower arranging. For fresh flowers like Roses, Freesia, mini Roses and Tulips, each vase is glazed internally so that you can confidently fill them with water before arranging your flowers inside them. There are 5 small holes around the breast of the bird that you can fill with your short flowers and garden clippings. A larger hole on the back is used to fill the vase with water.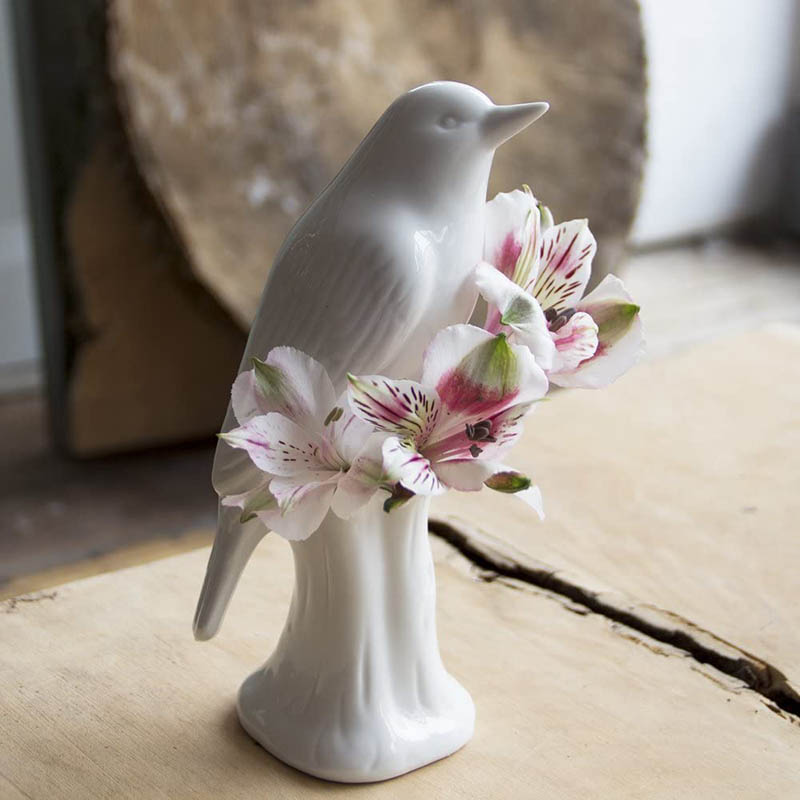 [buy on amazon]
Mini Lustre Bud Vase Set
These lovely miniature pieces are each handcrafted and unique and will add style and sophistication to your home or office Water safe they can used with your choice of fresh or faux flowers. These 3 glass flower vases are made of thick and stong pressed glass. They are not easy to break. You may see the beauty of individual stems of flowers and garden cuttings vividly from clear glass. Feel the nature inside your home.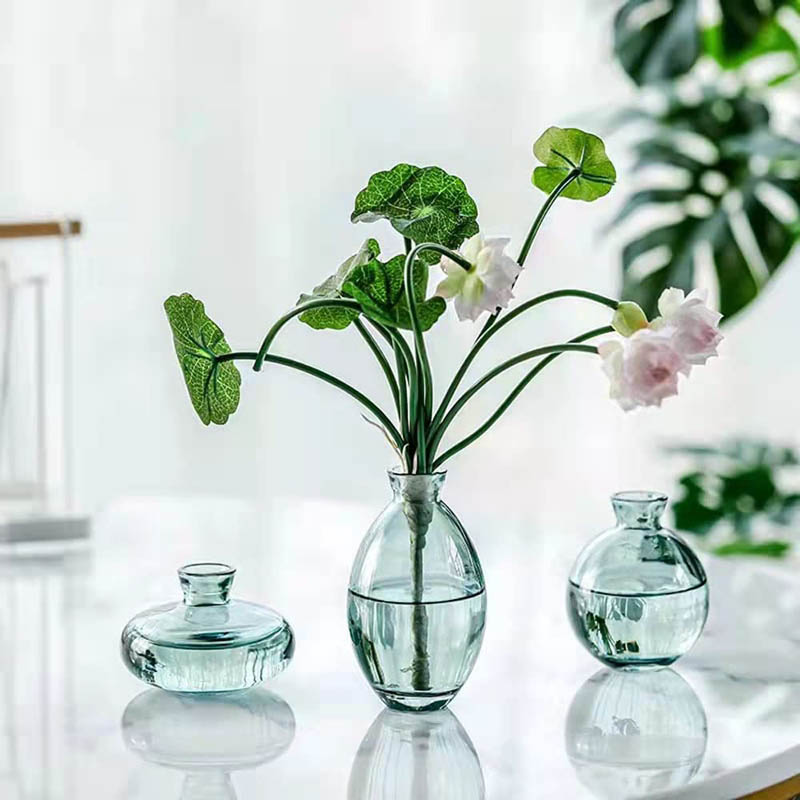 [buy on amazon]
Small White Ceramic Bud Vases
Each handmade rounded vase has a different pattern – stripe, dot and geometric with a tasteful tactile feel. Just as beautiful to hold as they are to look at. Don't be afraid to use water. These small ceramic vases are designed to be functional as well as aesthetic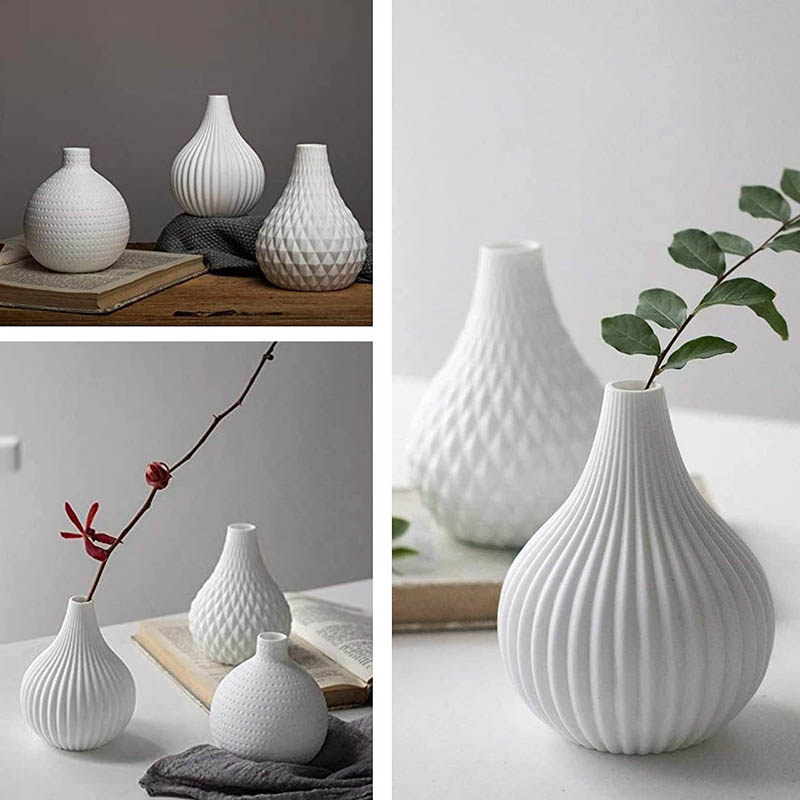 [buy on amazon]
Abstract Girl Head Bud Vases
Lovely design style, showing the unique personality design of ceramics, adding artistic flavor to the interior, office, and bedroom. It is an eye-catching work.
Bottle body, Bottle mouth, Bottle bottom, large vase size: 8.3*3.9*3.9 inches; small vase size: 7.1*3.5*3.3 inches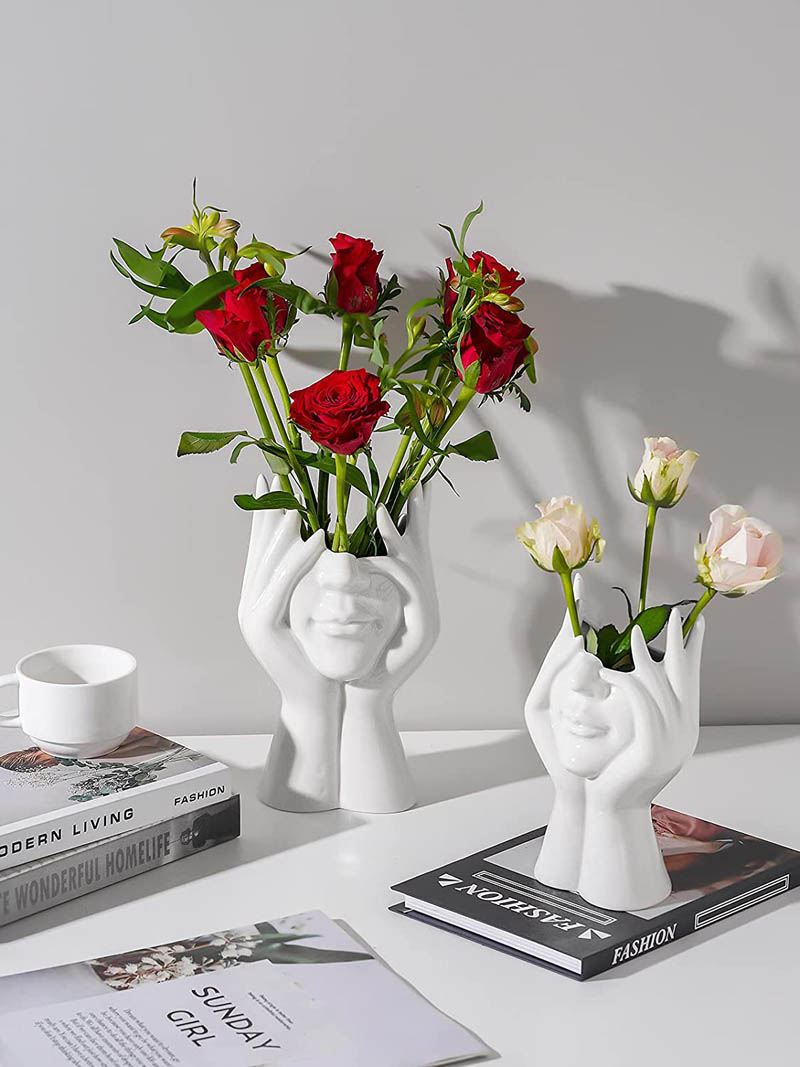 [buy on amazon]
Body Bud Vase
Wow your guests with this perfectly crafted ceramic female body vase, designed from the beautiful curves of the female body. Place the flower of your choice in the top to create an eye catching look. This small ceramic vase measuring 12 centimeters high is a great decorative piece for your home decor. Flowers draw attention and complete the look, making it perfect for displaying on a shelf or bookcase.

[buy on amazon]
Gilded Muse I-Scream Vase
Taking iconic and bumping it up a notch, the Gilded Muse I-Scream Vase brings a golden touch to your interior design scheme. With fluid lines and a flawless Eizabethan ruffled sleeve, this glazed porcelain vase is dripping in real gold accents. Ready to showcase a small bouquet of your favorite beauties or perhaps a singular floral gem, this a-line vase is the perfect size for displaying on a dining room table without taking out the view of your guest across the way. Perfect as a housewarming or hostess gift, this vase brings a playful presence to all environments and homes.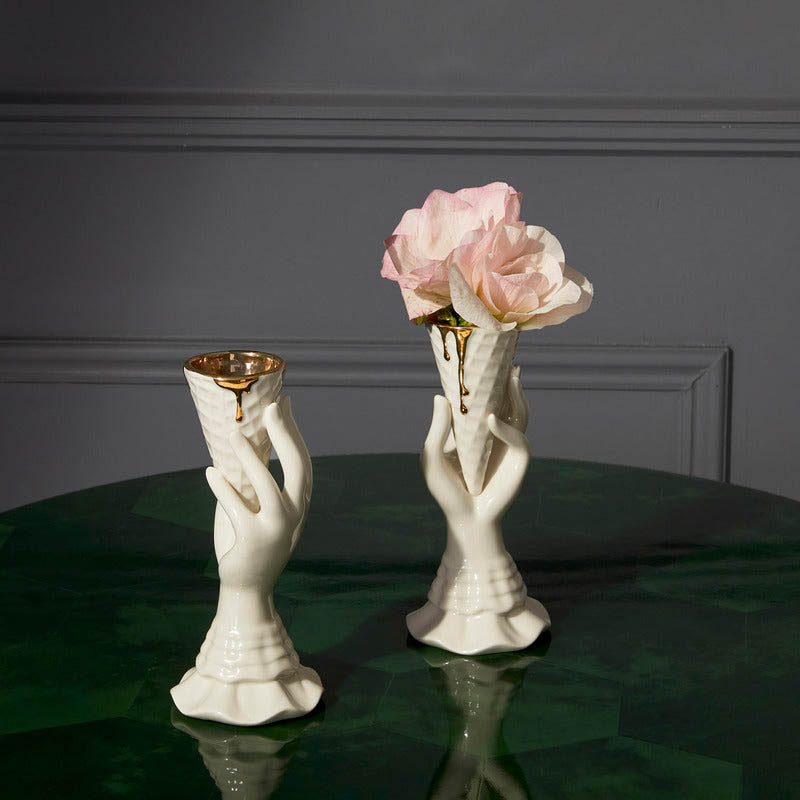 [buy on amazon]
Love in Bloom Vase
Love in bloom is a heart-shaped vase that looks like it comes out of a human anatomy essay. A modern love translated into a romantic but unpredictable gift.
It's not a dream, it's love in bloom.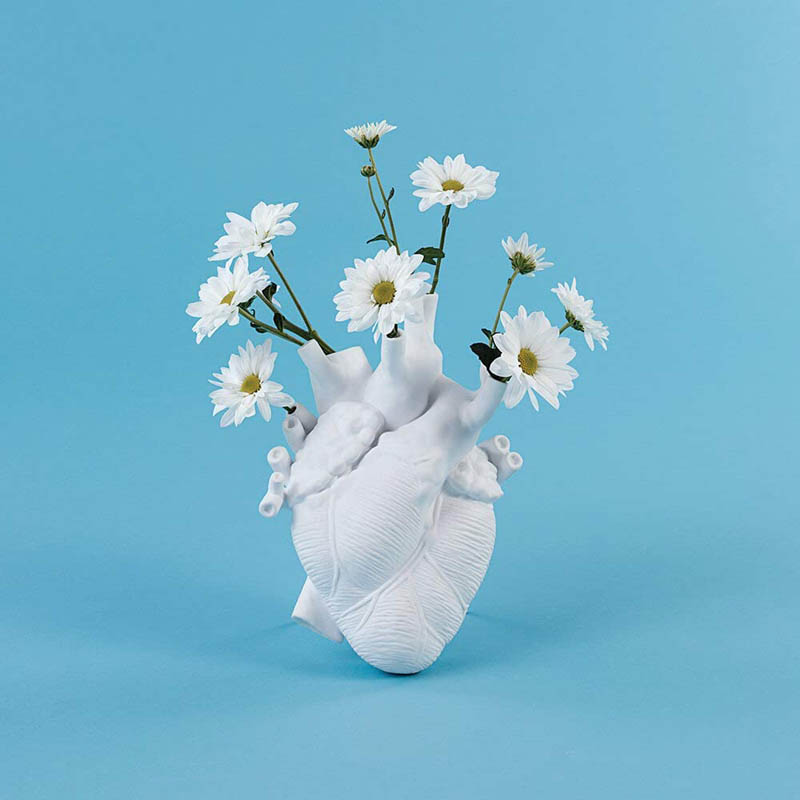 [buy on amazon]
Modern Ceramic Vase for Living Room Decor Yellow Blue Orange Round Bud Vase
The bottle body is made of high temperature firing material, which is very nice and sturdy. It has a rough clay feel to it, is well made, heavy and beautiful;Perfect for office or home décor, dinner parties, wedding planning and other special occasions, This light weight bud vase makes flower arranging fun and easy. Super cute for decorating desks, bookshelves, tables, window sills, countertops, and more;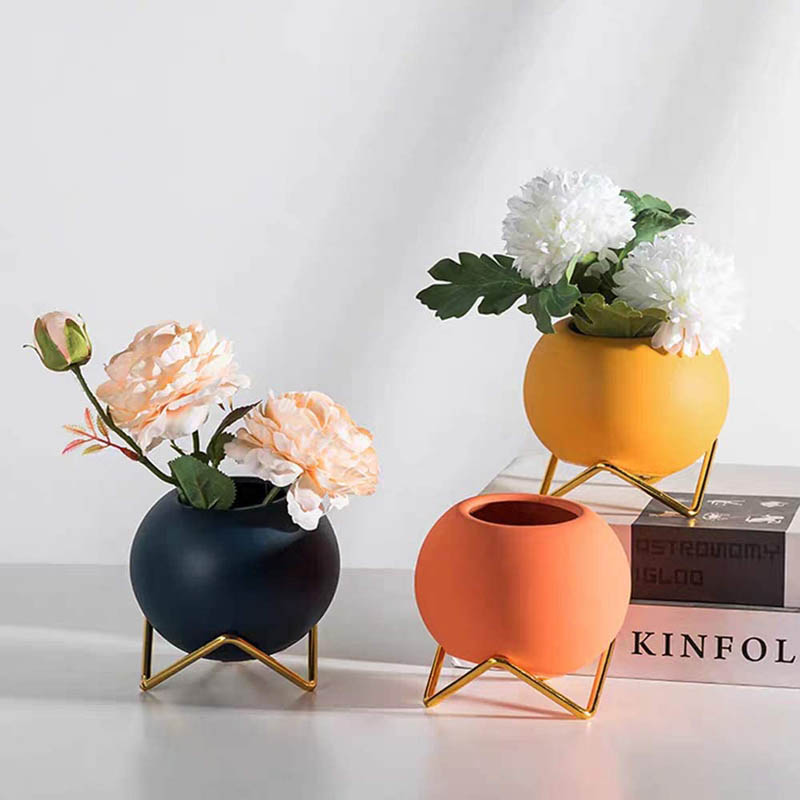 [buy on amazon]
Modern Abstract Resin Statue Bud Vases
Simple and funny vase statue, hand-painted colors; unique face design and line design are harmonious, not only practical, but also a work of art. Fashionable, exquisite and interesting human face vase is made of high-quality resin. Abstract artistic style, highlighting the personality of home decoration and enhancing the sense of family art atmosphere.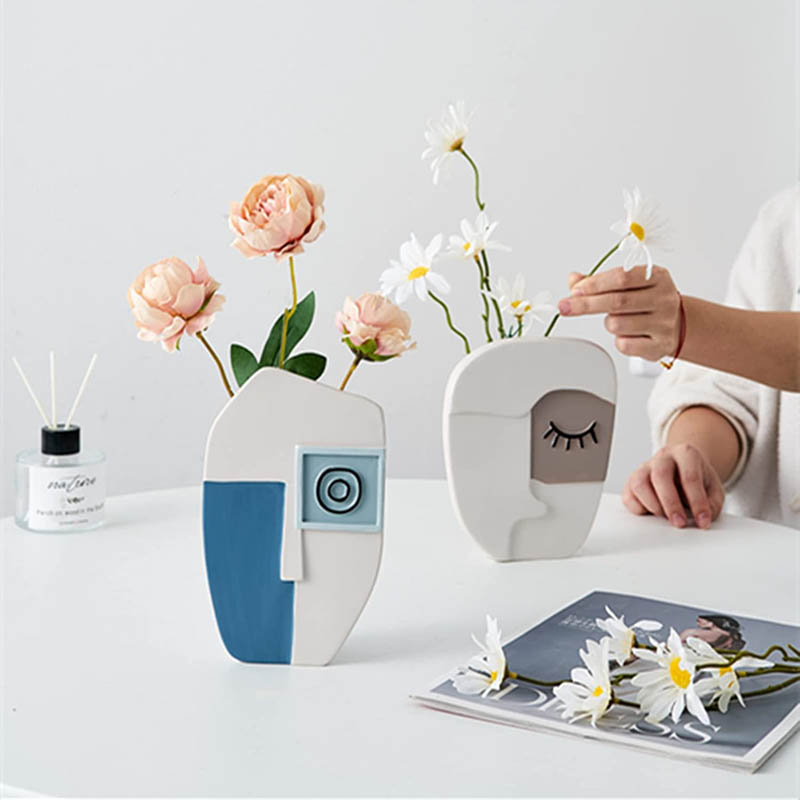 [buy on amazon]
We are a participant in the Amazon Services LLC Associates Program. If you make a purchase, Design Swan may earn an affiliate commission. Please read our disclosure for more info.